Bar Leather Apron Makes the Cut as Hawai'i's Only James Beard Award Finalist
It's up for the big win as Outstanding Bar at the James Beard Awards gala in Chicago in June.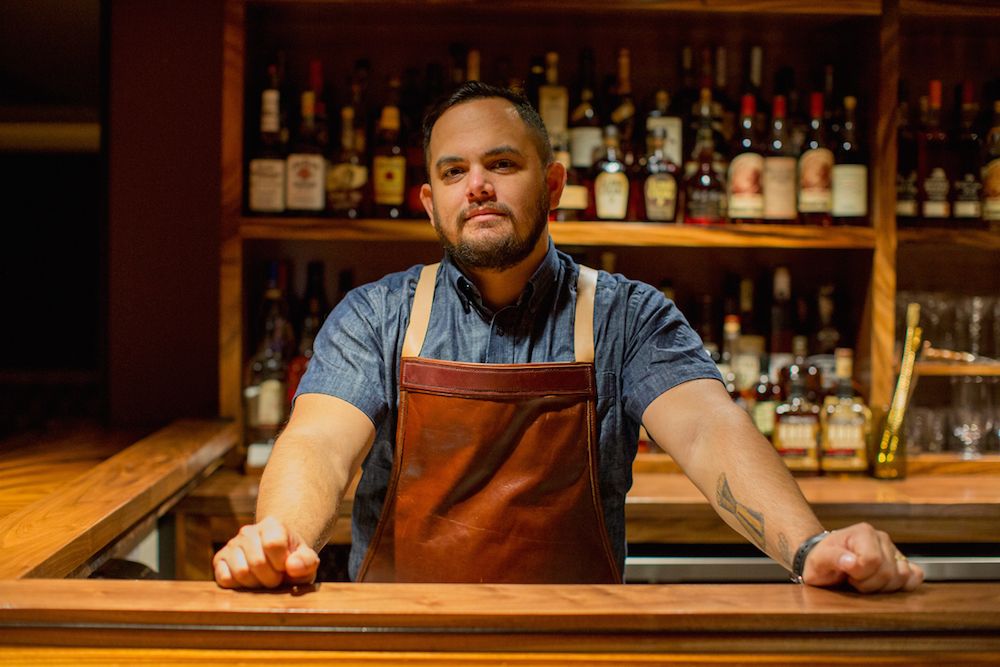 Honolulu's Bar Leather Apron was named a finalist for Outstanding Bar in the 2023 James Beard Foundation Awards. Today's announcement also included the full list of restaurant and chef finalists for the prestigious food and dining awards. Bar Leather Apron was the only one of 11 Hawai'i restaurants and businesses who were JBA semifinalists to make the cut.
The Outstanding Bar category recognizes bars that "demonstrate consistent excellence in curating a selection or in the preparation of drinks, along with outstanding atmosphere, hospitality, and operations, while contributing positively to its broader community."
---
SEE ALSO: These 11 Hawai'i Chefs and Restaurants are the 2023 James Beard Awards Semifinalists
---
Of the 20 bars named semifinalists for this year's awards, the finalists, in addition to Bar Leather Apron, include Drastic Measures in Shawnee, KS; Garagiste Wine Room & Merchant in Las Vegas, NV; Las Ramblas in Brownsville, TX; and Rob Roy in Seattle, WA. For the full list of nominees, visit jamesbeard.org.
Since Justin Park and Tom Park opened the bar inside Topa Tower in 2015, Bar Leather Apron's nominations and awards include North America's 50 Best Bars (2022), Spirited Awards Regional Top 10 (2020), Esquire Magazine's Best Bars in America (2019) and more.
The James Beard Foundation Restaurant and Chef Awards ceremony is scheduled for June 5, 2023 in Chicago. Several broadcast networks are televising the ceremony in various time blocks with a live-stream on Eater.com.