Awesome eats: Hawaiian Pie Company sweets bento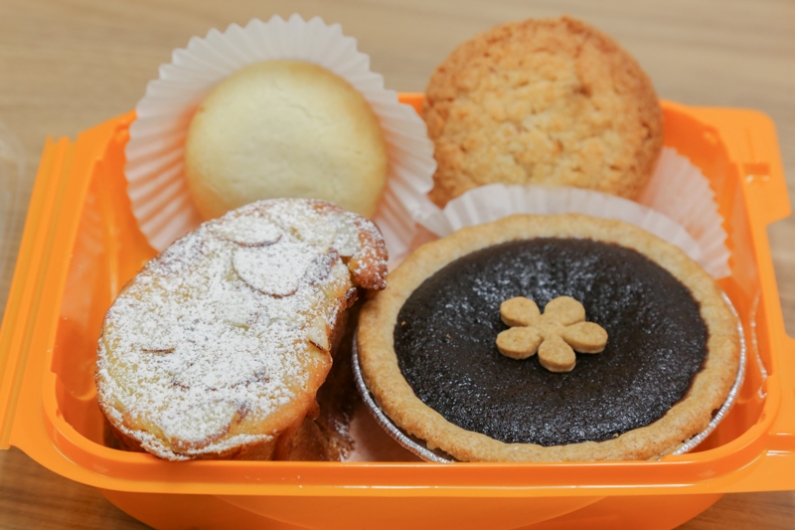 They're back! The Hawaiian Pie Company, home of buttery, juicy, flavor-packed pies in Kalihi, last popped up at Awesome eats at Thanksgiving. Since it's been a while and Awesome eats regulars have been asking for their pastries, we're bringing them back with a special dessert mix, all in one bento box.
So here's your dessert for next Friday, March 31: an almond bostock, chocolate chess mini pie, a manju and cocomac cookie for only $10.26.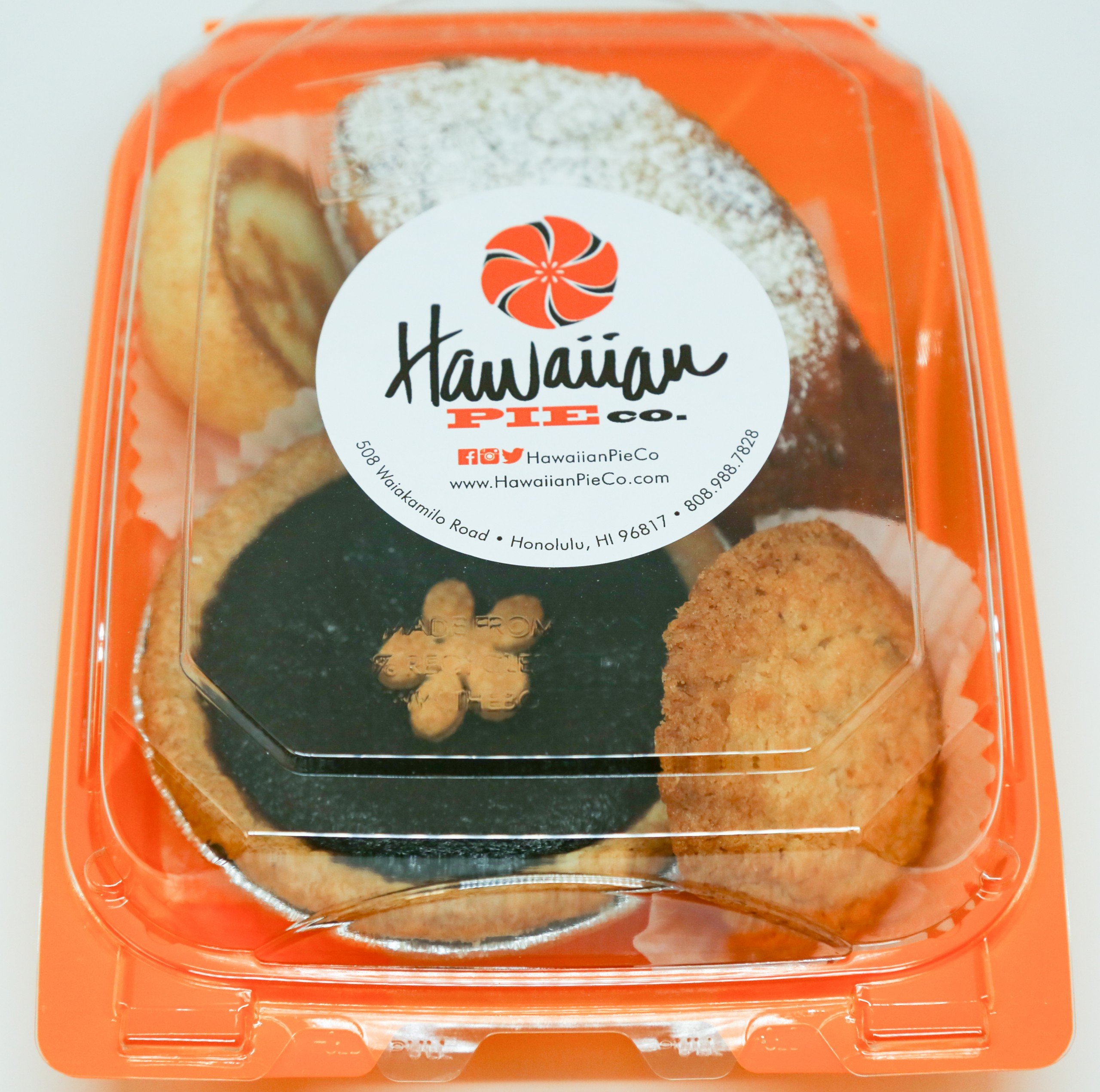 Note: To make your online experience better, we've moved our pre-orders to a new service called Foxycart where the fees are lower and checkout is easier.
Since Awesome eats has been selling out, we recommend you pre-order to guarantee your pastries. Or you can take your chances and come to the corner of Bishop and King streets downtown next Friday, March 31, between 10 a.m. and 1 p.m.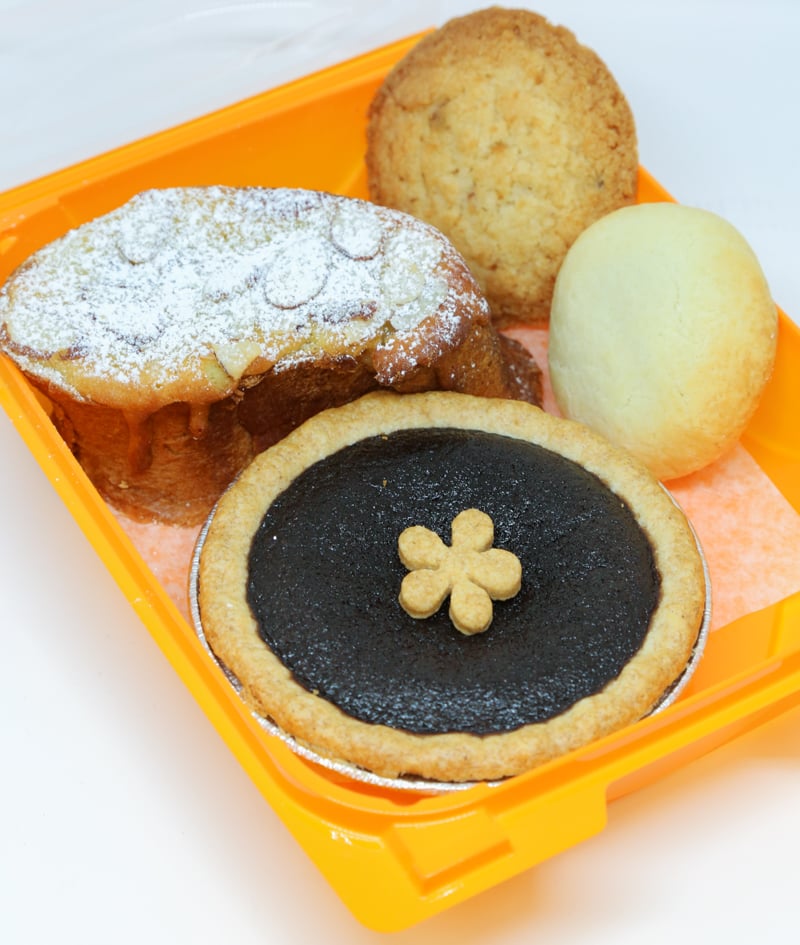 See you next Friday!
Here's the Awesome eats lineup for coming weeks:
March 31 Hawaiian Pie Company
April 7 Rainbow Drive-In
April 13 (Thursday before Good Friday) La Tour Catering
April 21 Da Kitchen (from Maui!)
April 28 Still working on this one
May 5 Boys' Day/Cinco de Mayo: Fujiya Hawaii (mochi) + Wang Chung's (tamales)
Pickup information:
Don't forget to bring your pre-order receipt (email OK) when you pick up! No refunds. Any items not picked up by 1 p.m. on the day of the event will be held at our office at 1000 Bishop St., Suite 909 until the end of day (5 p.m.) and then disposed of.
Friday, March 31, 2017
Corner of Bishop and King streets (in front of 24 Hr Fitness and Territorial Savings Bank)
10 a.m. – 1 p.m. or until sold out