APEC recap: The outings and soirees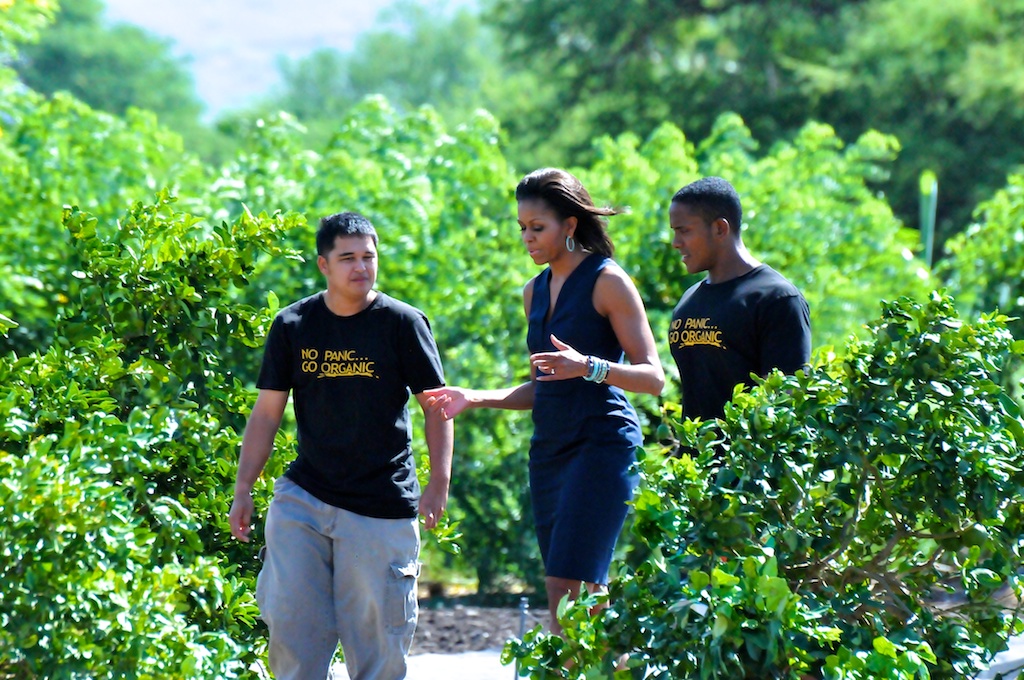 What a week for Honolulu, with world leaders converging on the island for the much-anticipated APEC summit. As an entertainment website, we set out to offer an inside look of some of the APEC-related outings and parties. Nonstop blogger/photographer Ed Morita took full advantage of his press credential to deliver much of this coverage. We also partnered with Civil Beat, sharing APEC content and tips. If you haven't taken a look at their comprehensive, outstanding coverage this week, you really should browse the site.
So here's a recap of the APEC posts and galleries we've run:
Michelle Obama visits Ma'o Organic Farms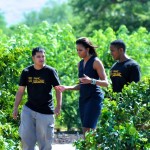 The first lady toured the Waianae farm Saturday to learn about organic farming and food sustainability.
Makana sings protest song to world leaders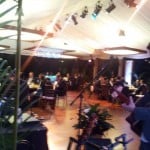 The singer/guitarist says he put his fears aside when he chose to sing his protest song, "We Are the Many" at an exclusive APEC dinner.
Bishop Museum welcomes APEC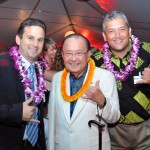 U.S. Sen. Daniel Inouye and his wife Irene hosted a reception at Bishop Museum Friday night to welcome Japanese Prime Minister Yoshihiko Noda.
APEC delegates get a taste of Hawaii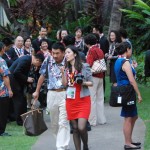 APEC delegates gather at The Royal Hawaiian Hotel to get a taste of local foods, music and culture.
APEC: Scenes around town
Civil Beat photographer John Hook captured these images around Honolulu on Thursday, the third day of APEC.
APEC extra: Hawaii island reception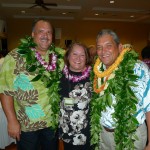 A delegation from the Big Island shared a taste of Hawaii at an exclusive APEC reception.
Chef Ed Kenney impresses at APEC dinner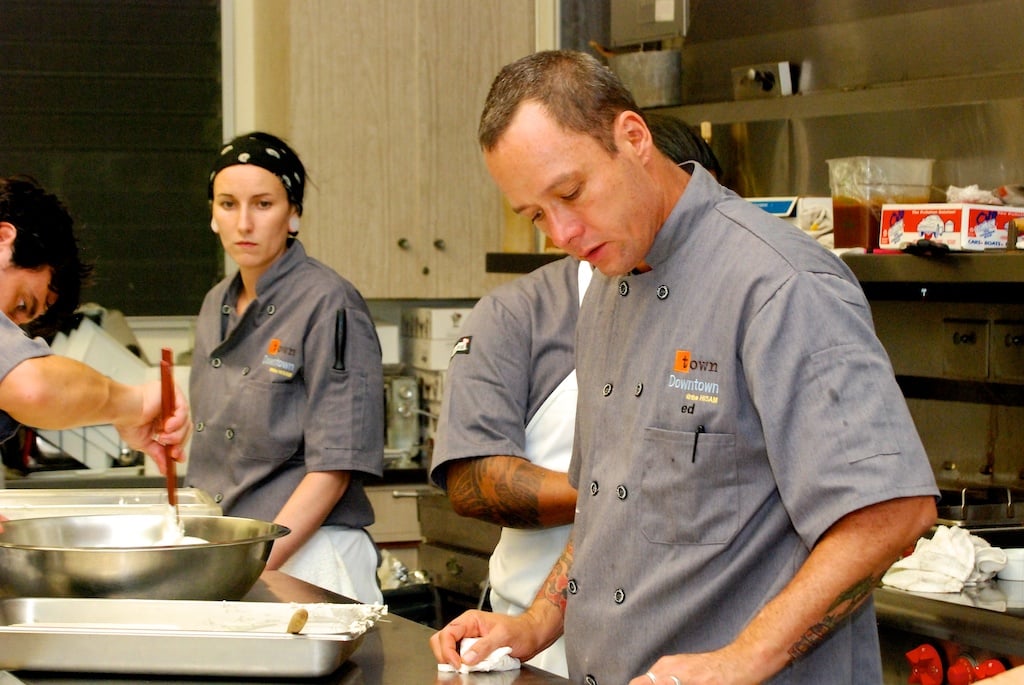 Chef Ed Kenney was selected to cater the Senior Officials dinner Tuesday night at Washington Place.
APEC Swag Bag Showcases Iconic Hawaii Goods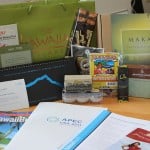 Hospitality gift includes Kona coffee, macadamia nuts, Mountain Apple CDs and some aloha from Mike McCartney.
Dear APEC, Here's where you should eat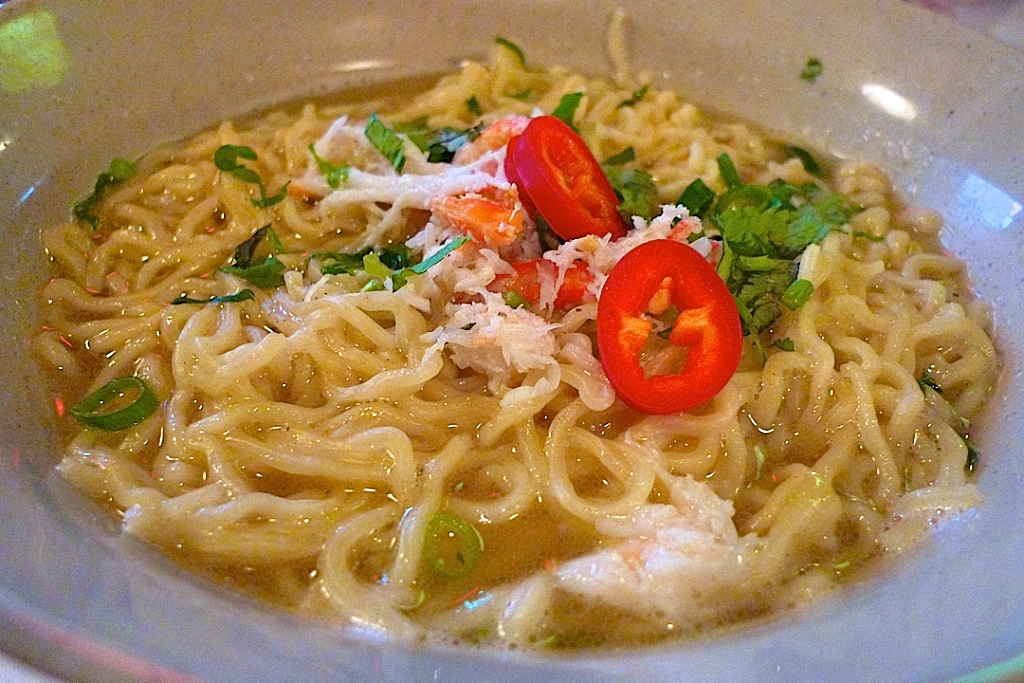 Hungry from all this economic cooperation? Fuel up at these Waikiki spots.
APEC Dignitary Bingo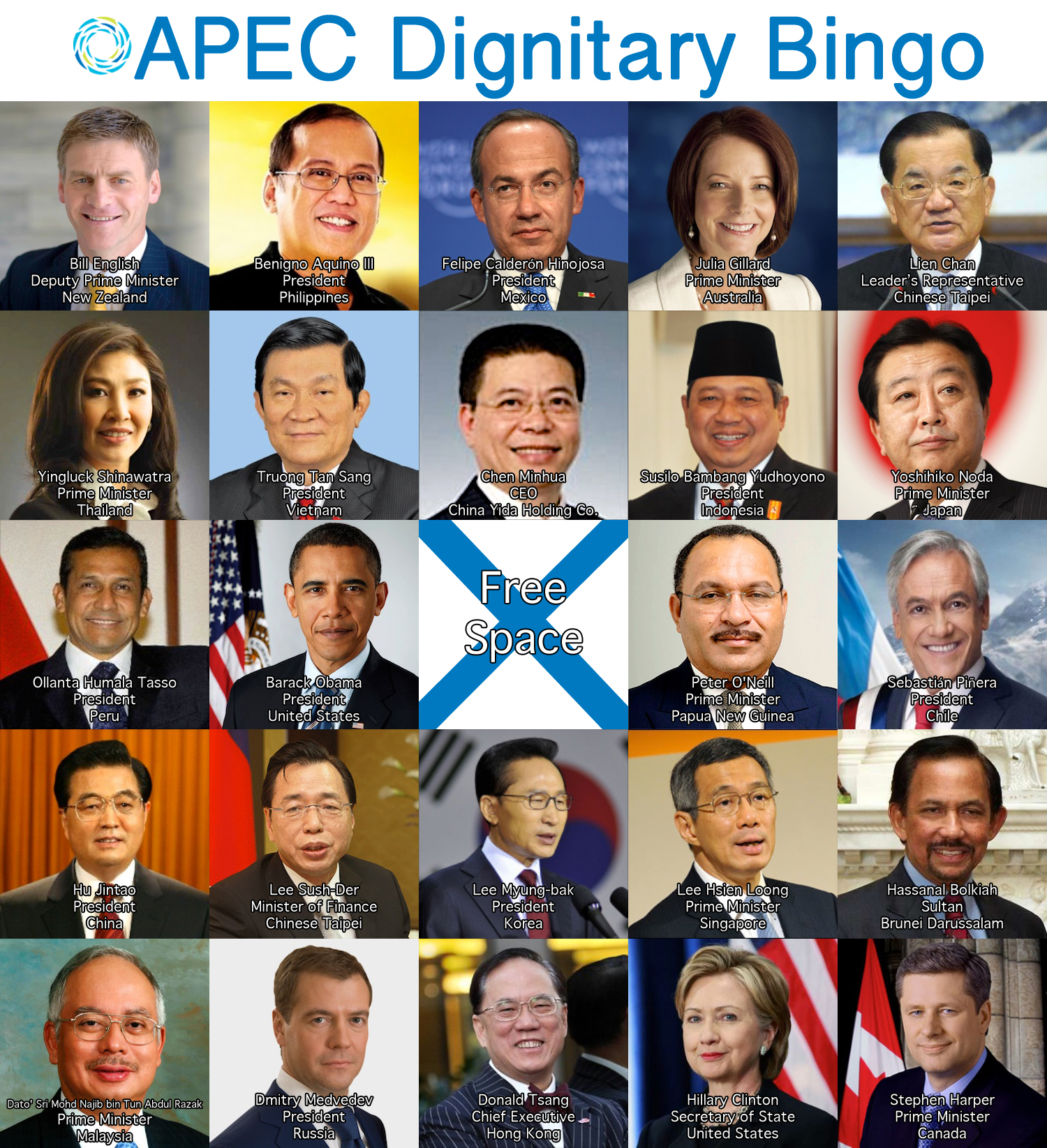 Now you can go APEC spotting with a dignitary bingo card, filled with pictures of key leaders.