'Ant-Man' – Tiny hero, huge laughs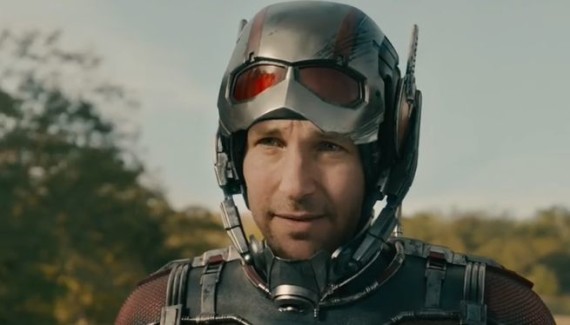 To paraphrase male model extraordinaire Derek Zoolander, "What is this? A movie made for ants?!"
No, it's a movie made for not just comic book fans, but also all movie fans in general. Marvel continues to bring on the hits with its latest superhero film.
Here are five questions for "Ant-Man."
What's it about?
Scott Lang (Paul Rudd) is a good guy with a bad past. Just released from prison for a modern Robin Hood type crime, he's looking for a fresh start to life, including getting close to his young daughter. Hank Pym (Michael Douglas) is a brilliant scientist who invented a formula with the ability to shrink human atoms to create powerful, tiny soldiers. When his former protégé Darren Cross (Corey Stoll) steals his technology to create his own super suit, Pym and his daughter Hope (Evangeline Lilly) recruit Scott to don his old suit to prevent Cross from selling his formula to the bad guys.
How's the casting?
Spot on. Rudd is the perfect choice to play Scott Lang with his affable, likable personality who can get away with sarcastic jabs with a mere wink and a nudge. Honestly, how can you not love this guy? Douglas is also perfect as his mentor and the original Ant-Man. Father time has not had any affect on his natural charisma and screen presence, and it's scary how he more and more resembles his late father Kirk. Lilly proves that she's grown since her days on TV's "Lost." And you want laughs? Michael Pena delivers them in every scene he's in.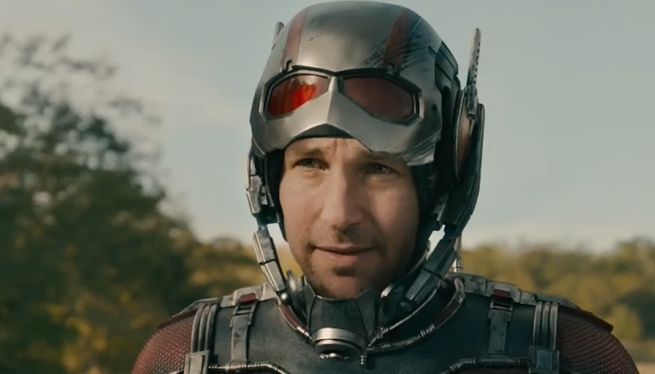 So it's a funny film?
Surprisingly, it's one of the funniest films of the year. "Ant-Man" doesn't take itself too seriously and is one of the most fun Marvel films yet. If you take the origin story of "Iron Man" and mash it with the tone of "Guardians of the Galaxy," that's "Ant-Man."
How's the action?
Awesome. I loved watching Ant-Man switching back and forth between small and big and the scenes where he's tiny are wonderfully done. We've come a long way from "Honey, I Shrunk the Kids." Director Peyton Reed does an amazing job of balancing the scope of the action onscreen, showing close-ups of the action when Ant-Man is tiny, then pulling back to wider shots to accurately establish the scale of what's going on.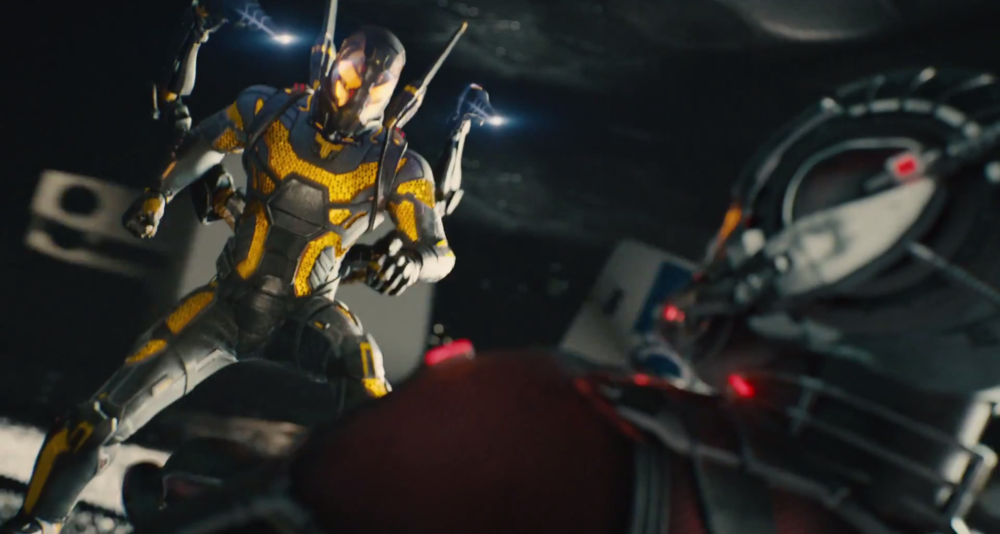 Is there a set up for future films?
You bet. After all, Ant-Man is now a part of the MCU (Marvel Cinematic Universe). There's a great sequence where Ant-Man battles an Avenger that leads into the post credits scene. And yes, there are both a mid credits and post credits scenes. I can't wait to see Ant-Man join forces with other Avengers in the upcoming Civil War storyline. His sense of humor would be a great contrast to someone like the stoic Thor. Hey, maybe he can ride on Thor's hammer!
I was skeptical when Marvel first announced it would be introducing Ant-Man into the MCU but now he's one of my favorite characters and I want more. Now.