Aloha, Mr. Young! Thanks for 41 years of Crack Seed Store
A Kaimuki institution is retiring but the shop will live on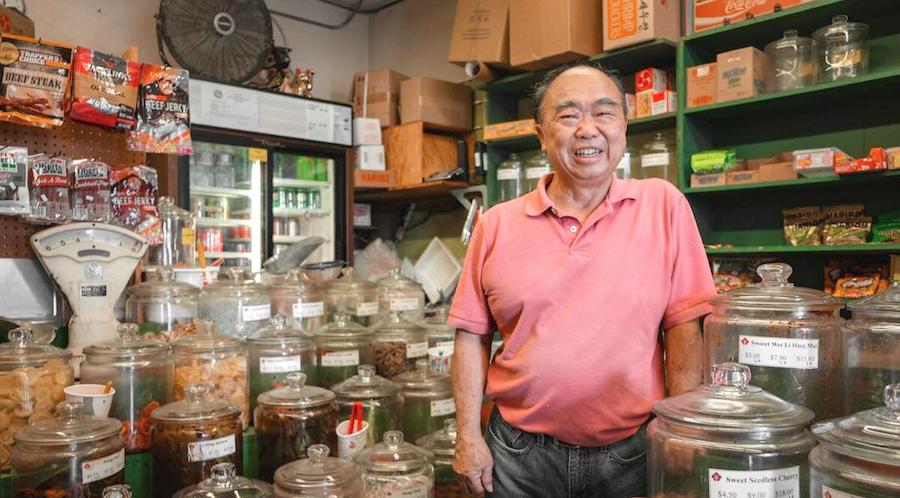 Today was Kon Ping Young's last day at the Crack Seed Store. Young bought the shop back in 1979 from its previous owner and ran it with his wife, Fung Tang, as they raised and sent their four kids to college.
He was 'Uncle' and 'Mr. Young' to thousands more. On any visit to the tiny shop on Koko Head Avenue you'd find aunties buying rock salt plum for their nieces on the mainland, white-haired seniors retasting the snacks of their youth and kids on the sidewalk slurping Icees — with a splash of wet li hing mui juice in the middle, of course. While other shops used li hing mui powder, Young stuck to the puckery juice, and his Icees were legendary.
A new owner is taking over and Crack Seed Store will continue, but an era has ended. @crackseedstore's Instagram post last week announcing Young's retirement drew 215 comments. Together, they tell the story of the shop and its place in people's hearts. This is a small sampling.
Aloha, Mr. Young. Thanks to you and Mrs. Young for 41 delicious years.
See also: Meet the new owners of Crack Seed Store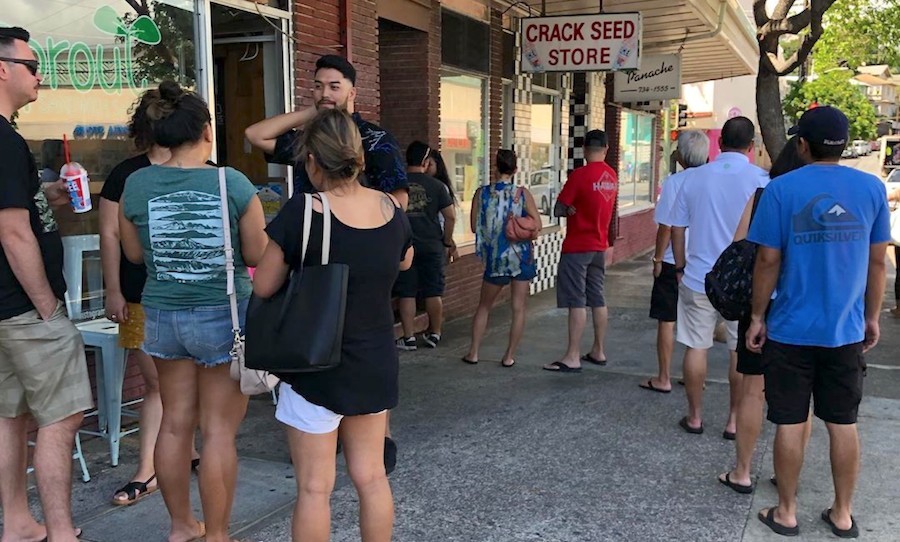 @fiks8: Legend
@lammlam73: So happy for you, but sad I won't walk in and see your smiling face!
@sneauxdat: Please release icey blast chocolate recipe with retirement
@coffeetalkhawaii: We will miss your smile that lit up Kaimuki. Enjoy your retirement, you deserve it!!
@bben.wu: thanks for making kumon just a little bit better
@evanhaole: this was a spot for real
@jordan.juststop: Mahalo uncle
@saraeaglelikethebirdlight: We will miss you so much, Mr. Young! You are such a big part of my childhood and my children's childhoods now.
alex_in_hawaii: Noooooooooooooo
@bobcat.photo: I cried! Love you folks and thanks for the memories
@beadithawaii: Thank you to you and your family for being such an important part of our neighborhood for so many years. You've been a great neighbor and we are so happy for this new and next chapter for your family. So glad the Crack Seed store will live on.
@aubsgloves: Awww Mr Young! You were my go to after all my classes at Danceworks!
@aloha_erica: One of my favorite shops in the whole wide world, and Mr. Young is why. I am so happy for his next chapter.
@goldenhawaiibarbershop: Mr. Young, your store was my first Crack Seed Store as a kid. Thank you for keeping us small and big kids happy. Thank you for keeping Hawaii, Hawaii — what we've always loved about Hawaii. Enjoy your retirement!
@missjoanb: You never let us kolohe kids ever feel like we were too much to handle!! I love bringing my nieces and nephew there when I'm home to carry on the tradition of picking out our li hing mui, putting the seed sauce over our kakimochi and getting an Icee to round off our snack stash!
@jekpin: This hurts…
@chrisandmary: You both always took the time to talk to us before we had to catch the bus up the hill. and even give us an extra which made us smile big. memories of lemon peel in my strawberry icee.
@brandonreidhi: Man, I feel sore inside, but man, how friggin awesome is it to walk away with a legacy. Im so lucky to have had a Willy Wonka in my lifetime, and his name was Mr. Young.
@poidog96701: Please do not let the new owner change the wet li Hing mui sauce
Crack Seed Store
1156 Koko Head Ave.
Kaimuki
737-1022