Aloha Mamacita's Birria Tacos are Coming to Town
The 'Ewa-based birria taco truck is set to open a restaurant early next year.
This is even better news than Santa Claus coming to town.
If you're on Instagram as much as I am, you might've seen Aloha Mamacita's ultra cheesy beef birria tacos all over your feed. The beige truck, often parked at Geiger Community Park in 'Ewa, has a cultlike following. It's no surprise because Kim and Kevin Nguyen are also the creators of last year's viral hit Khanom Won, the crazy-long churros in red velvet, Flaming Hot Cheetos, matcha and ube flavor varieties.
---
SEE ALSO: Ranking Khanom Wan's Crazy 16-Inch Churros
---
Townies, the wait is finally over: Come early January, they'll have a storefront on Cooke Street in Kaka'ako while their truck roams around the island.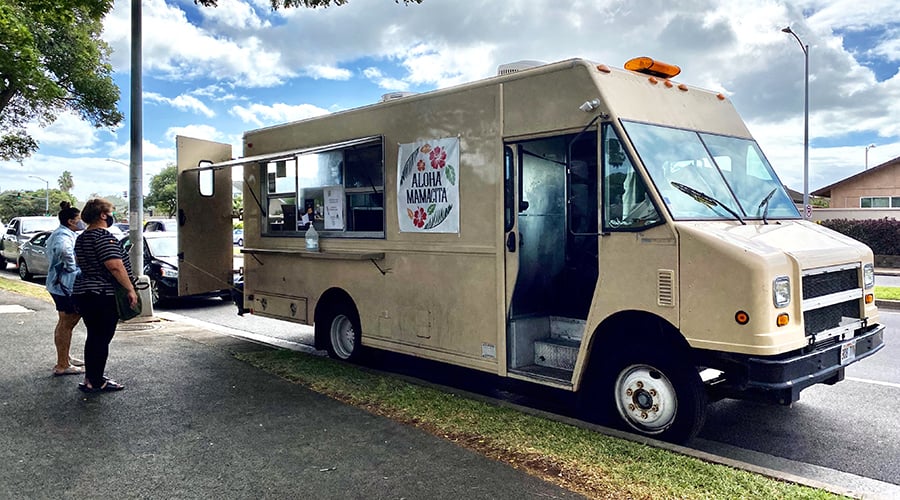 Aloha Mamacita opened in late August serving birria taco plates with consomme, (smaller) churros and Jarritos bottled sodas. In addition to their normal spot at Geiger Community Park and a few pop-ups in Kaka'ako, they also participated in the What the Truck rally in Waikele. Now, the Nguyens are working on expanding their menu with items like birria ramen, birria fries and even horchata.
I've tasted a lot of birria tacos but I especially like Aloha Mamacita's because they're huge, cheesy and overstuffed with meat. A plate includes three tacos with corn tortillas dipped in consomme oil, fried crispy and filled with braised beef, onions, cilantro and lots of mozzarella cheese. Lime and onions are served on the side. At $15 per plate, I get my money's worth and then some.
---
SEE ALSO: We found Birria Tacos in Kalihi
---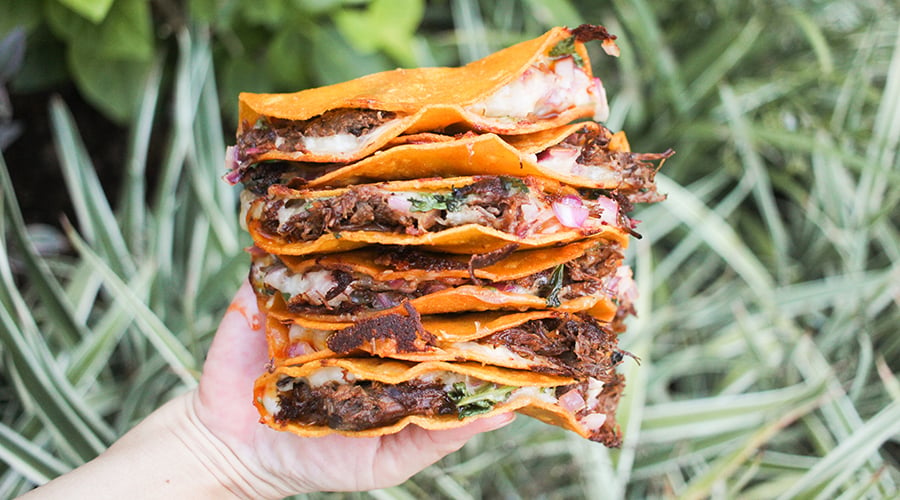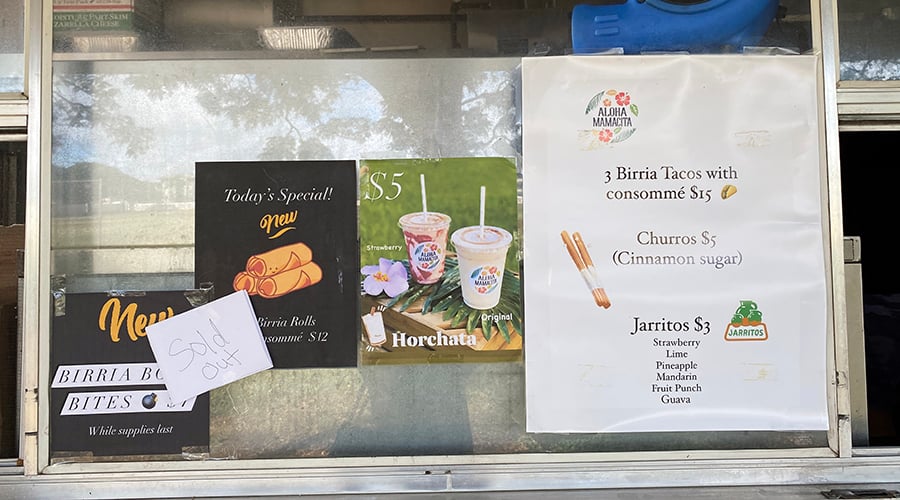 During a recent visit, Aloha Mamacita hosted their new menu items for me to try: birria bao and birria rolls, and birria Bomb Bites, which start next week.
---
SEE ALSO: The Best Taco Tuesday Deals on O'ahu
---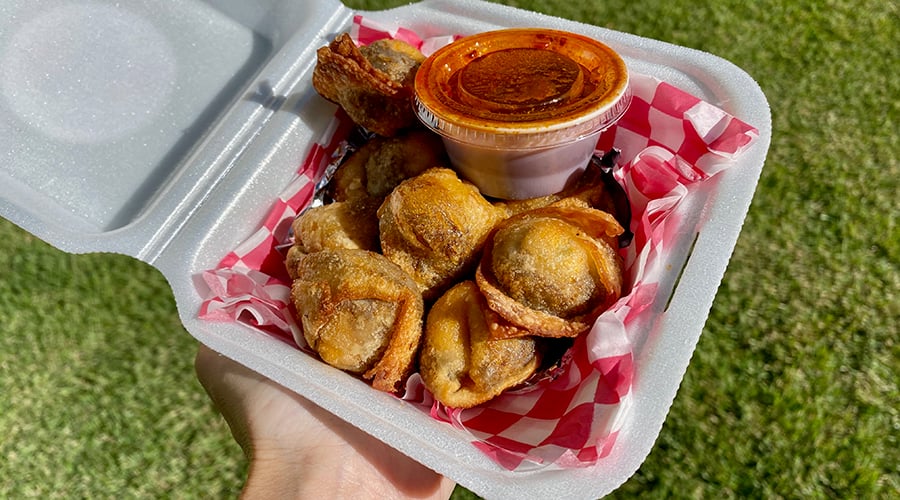 The Bomb Bites are my new favorite dish. Each golden, deep-fried nugget holds shredded beef birria, fresh jalapeños, cream cheese and mozzarella cheese. Nguyen says it's her twist on jalapeño poppers.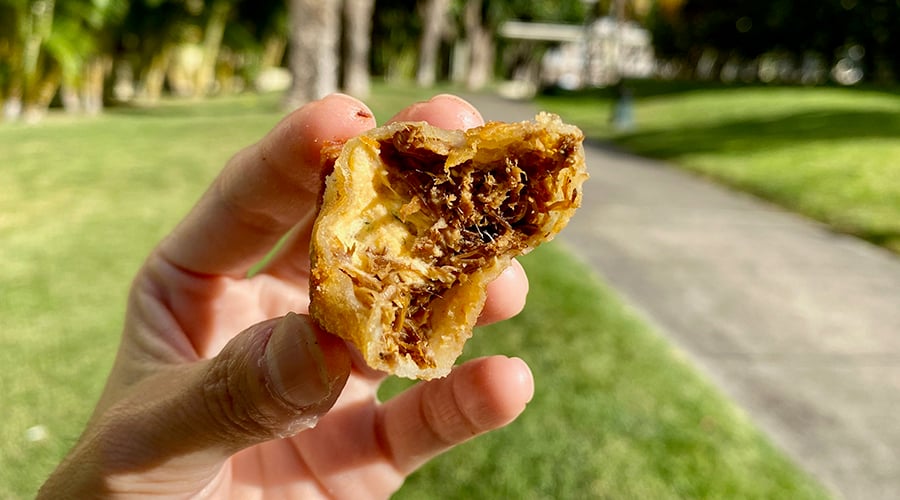 One order includes eight Bomb Bites and a small cup of consomme. At first, I'm wary because of the fresh jalapeños but they are tempered by the cream cheese and mozzarella. Once I start eating them, I can't stop. These one-bite wonders are easy to devour especially right out of the fryer while the wrapper is nice and crispy.
---
See also: Ultimate birria taco roundup
---
Birria bao plates ($16) come with three pieces and consomme for dipping. When I open my box, I do a double-take: These bao buns are so large, I mistake them for tacos at first glance.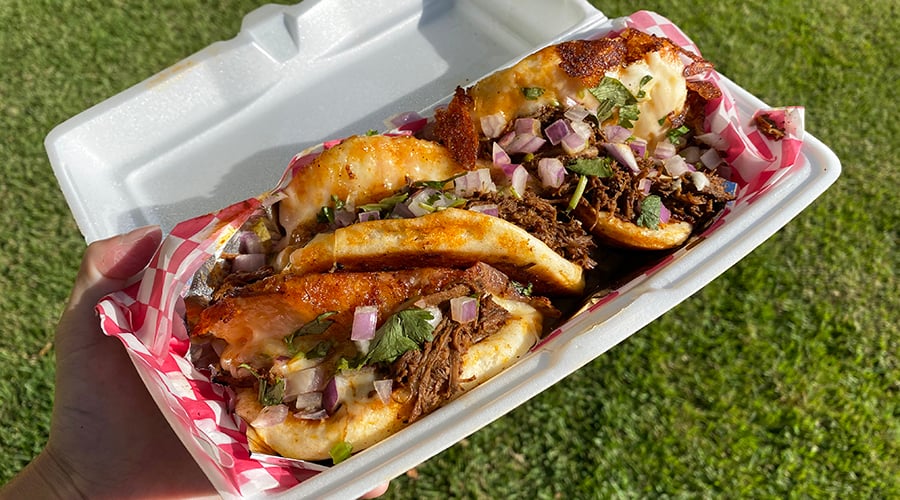 Compared side-by-side, they're practically the same size.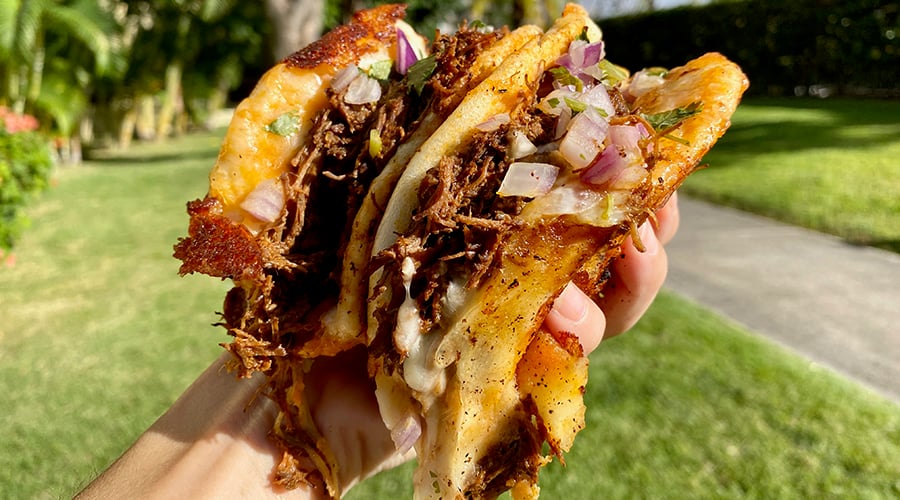 Sometimes with bao buns, there's more bread than actual filling, but that's not the case with Aloha Mamacita's. The buns are soft, thin and full of meat. And since the filling is the same as the tacos, the bun gives it more of a sandwich vibe. The bao come with consomme for dipping, but they have so much flavor, I almost forget about dipping. These bao buns were made from scratch by Nguyen but that may change based on demand.
I return home with a birria feast and absolutely no regrets.
---
SEE ALSO: The Hot New Beef Birria Taco Truck at Pearlridge
---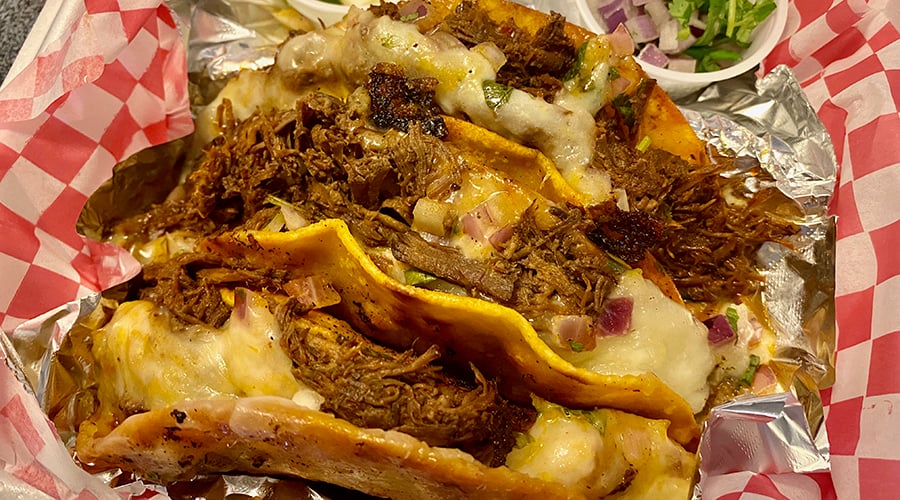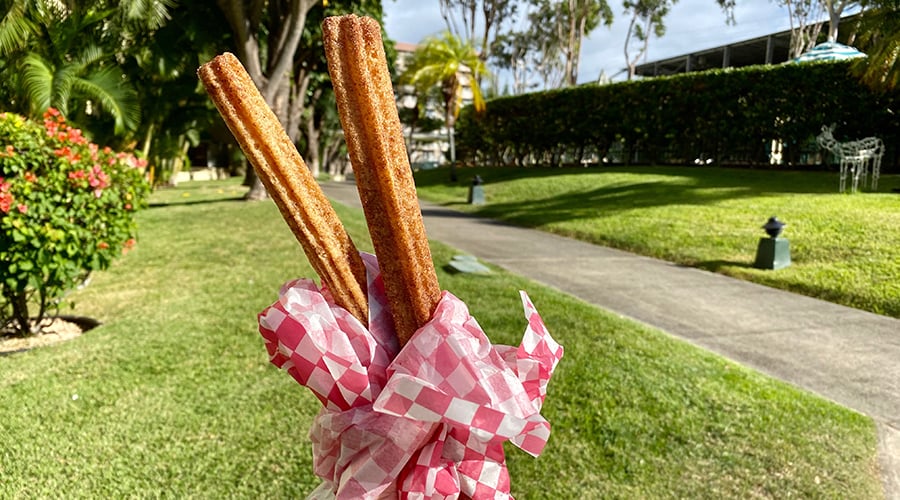 These $5 churros are smaller than the 16-inch long churros Khanom Wan was known for, but they're still full of cinnamon sugary goodness. They're no less magical than the ones I enjoy in Disneyland, and I'm beyond excited that soon, I'll only have to drive 15 minutes to get my hands on them.
Aloha Mamacita
Instagram
alohamamacita.com