All the eats at Saturday's Rice Fest
Rice is in everything from poke bowls and burritos to dessert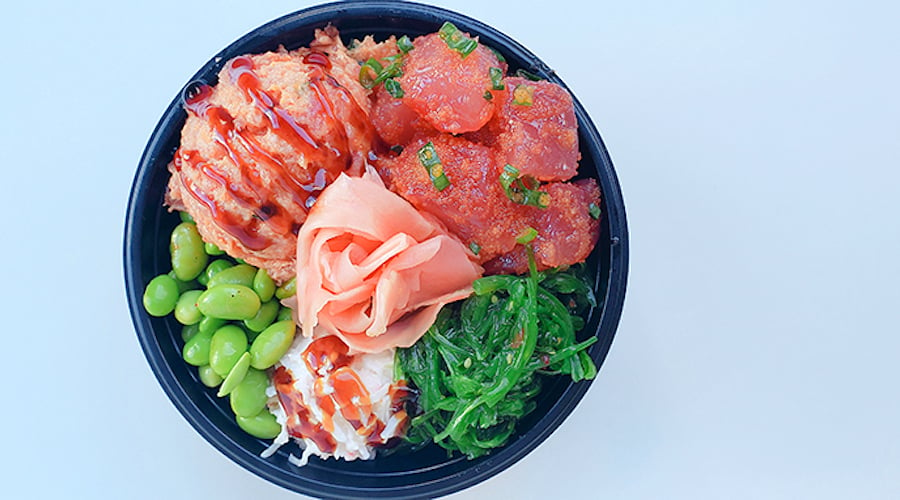 Sponsored
Get your chopsticks ready: The 10th annual Rice Festival is coming to Ward Village this Saturday, Sept. 28, 2019 from 3 to 9 p.m. The green lawns of Victoria Ward Park will play host to live entertainment, local products and rice merch available for purchase — and of course, food booths serving up rice in every onolicious way imaginable.
Here's all that's happening. Scroll on for a taste of all the featured dishes.
Entertainment
3 p.m. Rice Fest begins, opening hosted by 94.7 KUMU's "Bruddah" Bryan
3:05-3:25 p.m. Beatbox performance by Jason Tom
3:30-4 p.m. Lion Dance performance by Asian Lion Dance Team
4-4:30 p.m. Ukulele performance by Karlie Goya
4:30-5 p.m. Taiko drumming performance by Ryukyukoku Matsuri Daiko Hawaii
5 p.m. Eating contest registration (for all three events) begins at the Hospitality Tent next to the stage on a first come, first served basis
5-6 p.m. Ukulele performances by Ukulele Hale
6-6:10 p.m. A word from beneficiary Lanakila Pacific
6:10-6:30 p.m. Cooking demonstration with La Tour Cafe's chef Chris Gee and Hawaii News Now's Stephanie Lum
6:30-6:55 p.m. Fifth annual Poke Bowl Eating Competition, presented by Jun's Awesome Hot Sauce, featuring poke bowls from Chef Chai
7-7:30 p.m. Ukulele performance by Honoka
7:30-7:55 p.m. Third Annual Loco Moco Eating Competition presented by Rainbow Drive-In
8-8:30 p.m. Musical performance by multi-Na Hoku Hanohano Award Winner Mark Yamanaka
8:30-8:55 p.m. 10th Annual Spam Musubi Eating Competition presented by L&L Hawaii
9 p.m. Rice Fest concludes
Food
Da Hub (Kealoa Seafoods)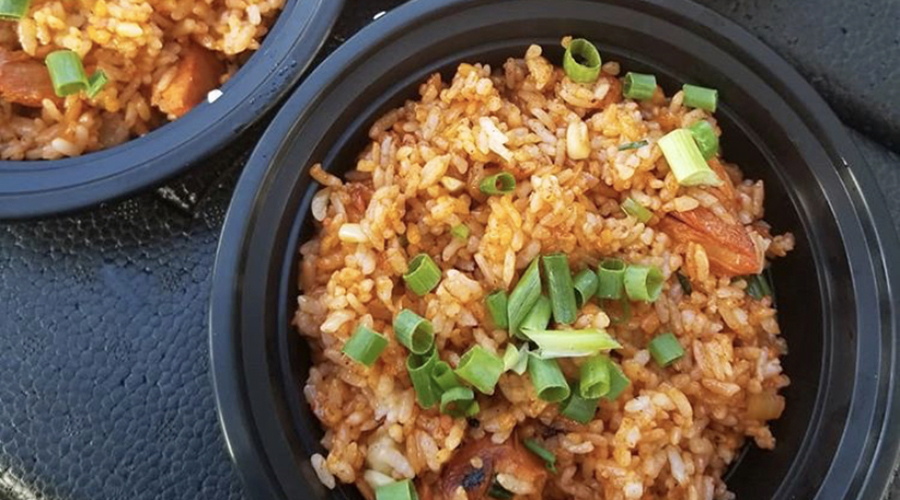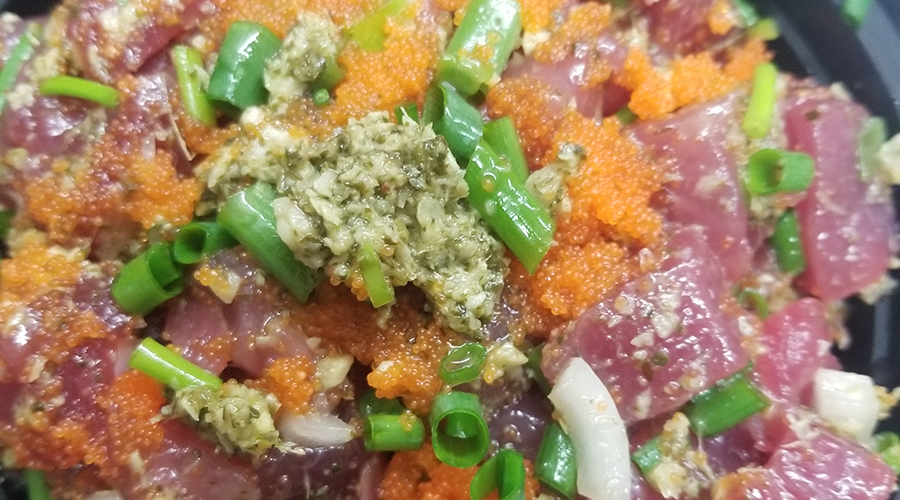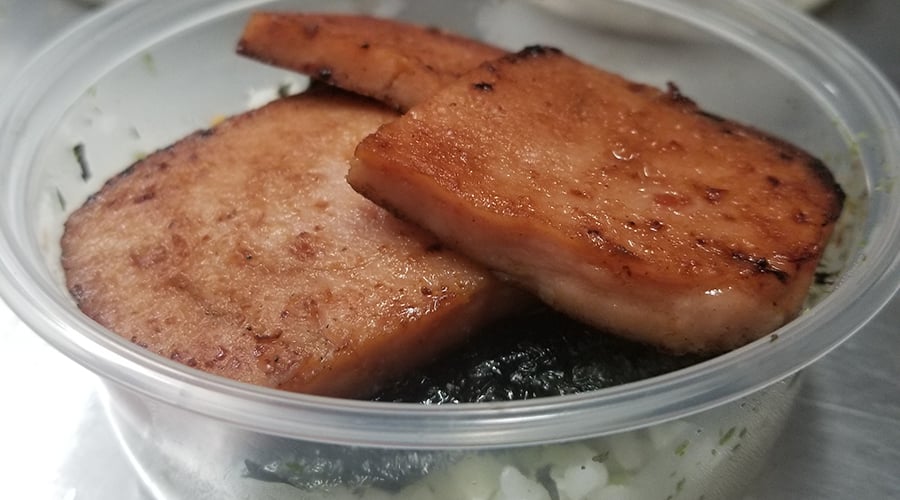 Li Hing Mui N Sriracha fried rice, Dasubi, Musubi in a Cup
Ganesh Dosa
Vegetarian, vegan and gluten-free crepes
Got'z Grinds
Assorted musubis
Hawaiian Honey Cones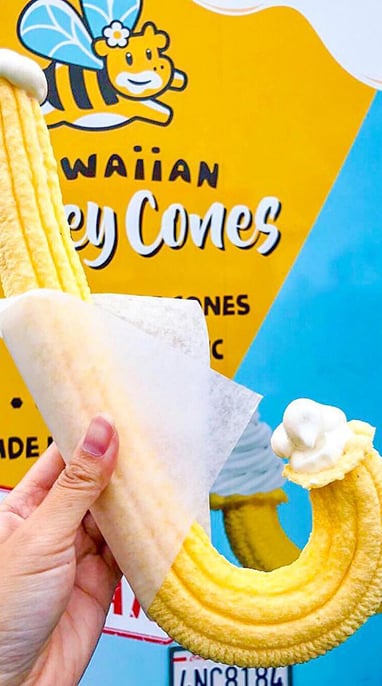 Organic corn cane cones filled with Hokkaido-style vanilla ice cream
Island's Finest Shave Ice
Shave ice with mochi balls
JSY Designs 808
Musubi earrings
Jun's Awesome Hot Sauce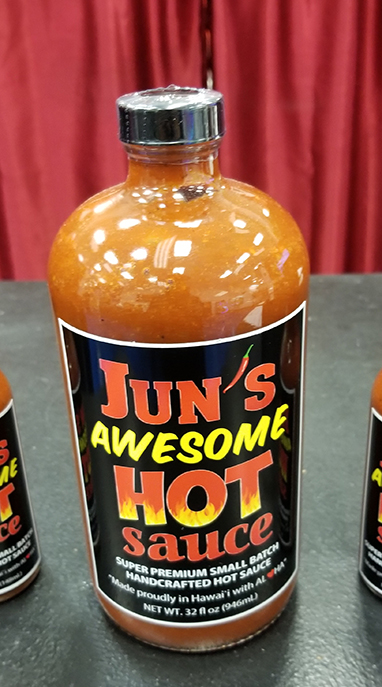 Complimentary tastings of Hawaii's newest locally produced hot sauce
Off the Hook Poke Market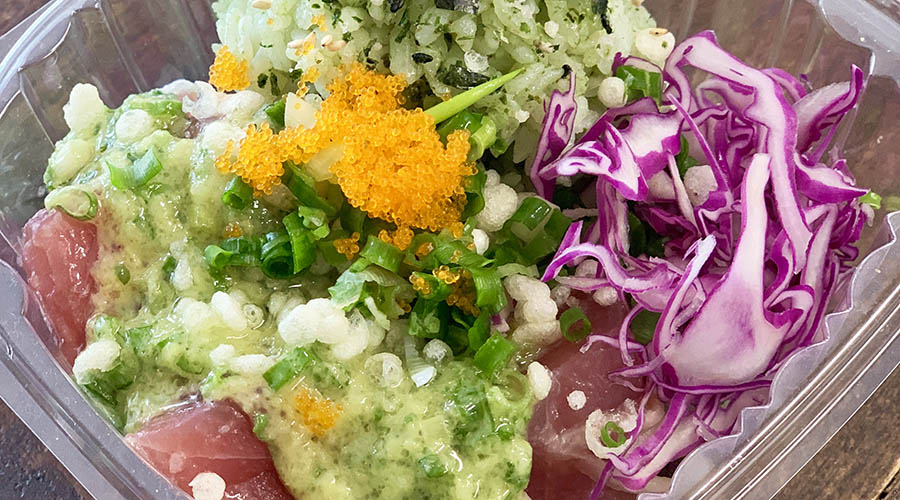 Cold ginger ahi poke bowls
Nohea's Kitchen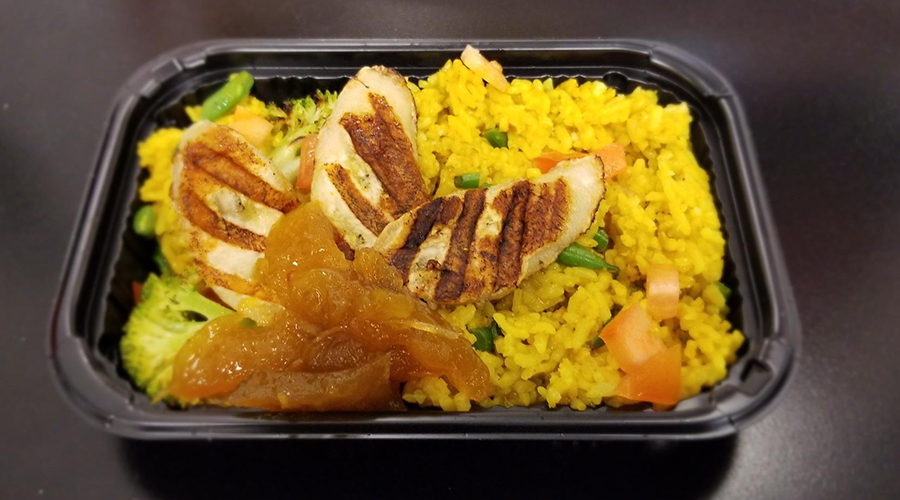 Tahitian curry rice: Rice, vegetable stock, curry powder, mixed vegetables, local tomatoes, Tahitian chutney, local apple banana
The Pig & The Lady / Piggy Smalls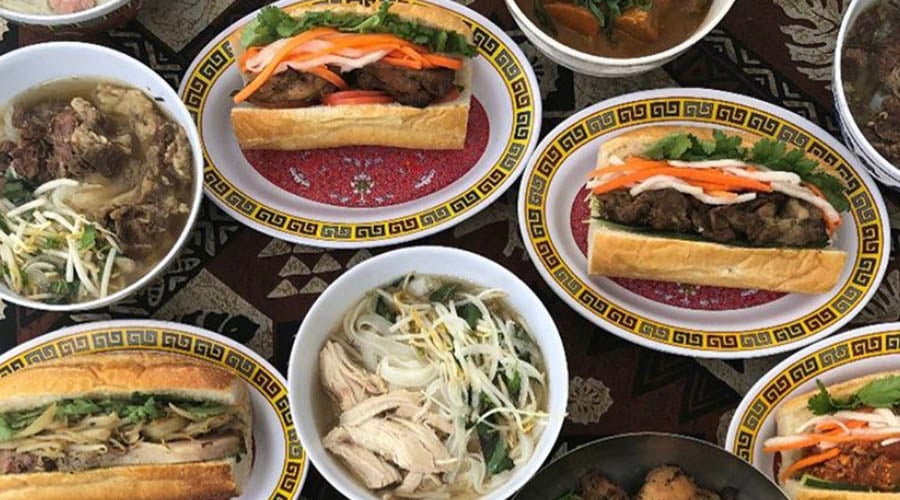 Exclusive rice dishes for Rice Fest, plus assorted banh mi sandwiches, noodles and pho
Poke for the People Express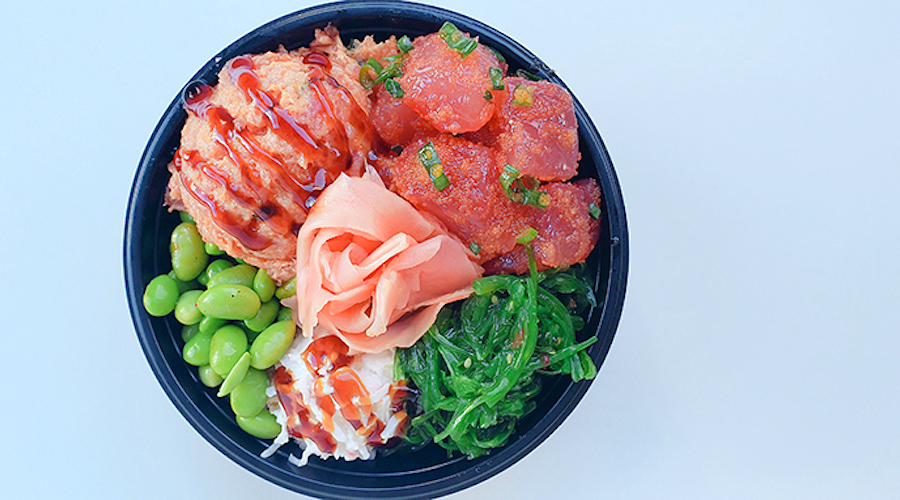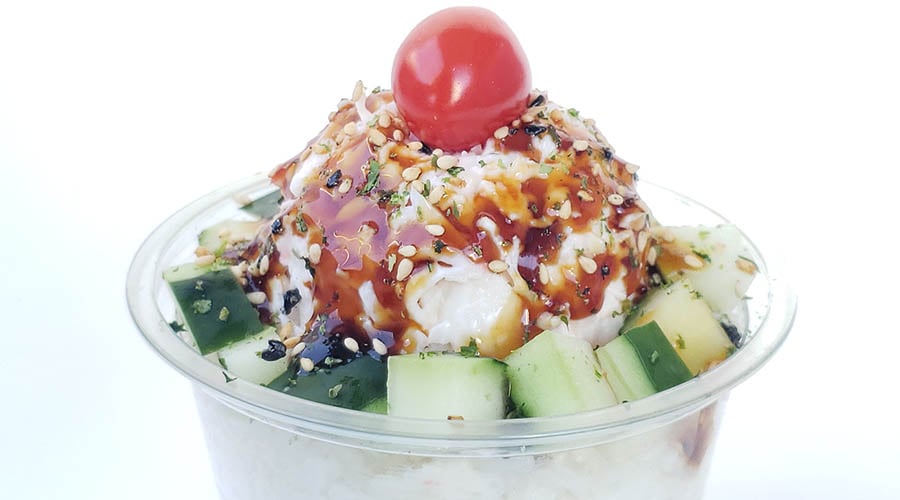 Poke sundaes and poke bowls: California, spicy tuna, spicy shrimp, ninniku goma ahi, wasabi masago and the "Original" Papa's ginger onion poke
Rainbow Drive-In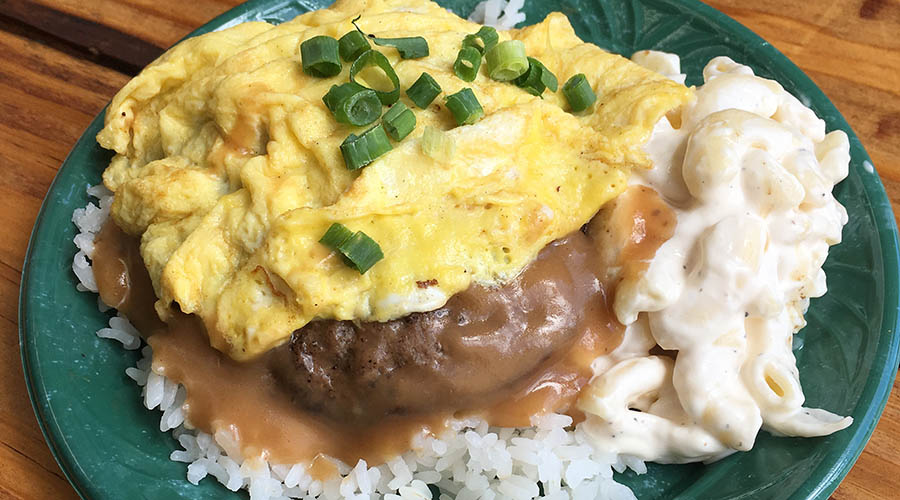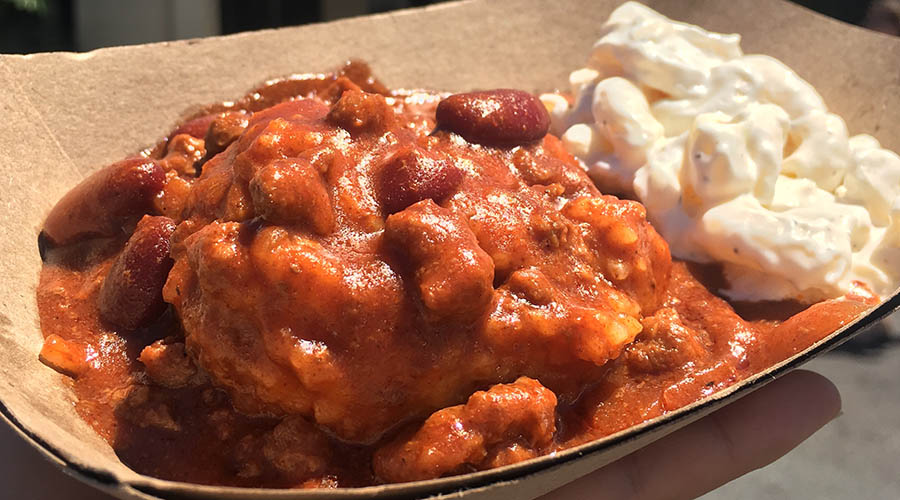 Mini loco moco plates and mini chili rice bowls
The Rice Factory
Japanese rice samples
Seoul Mix 2.0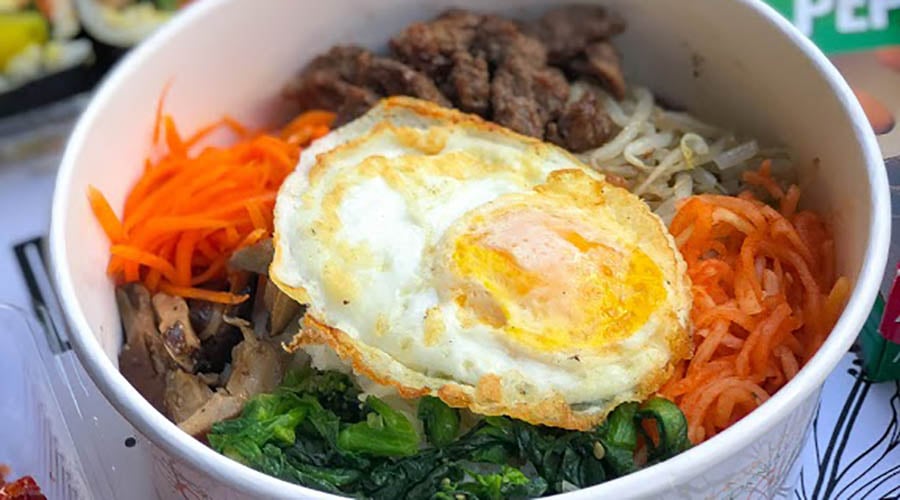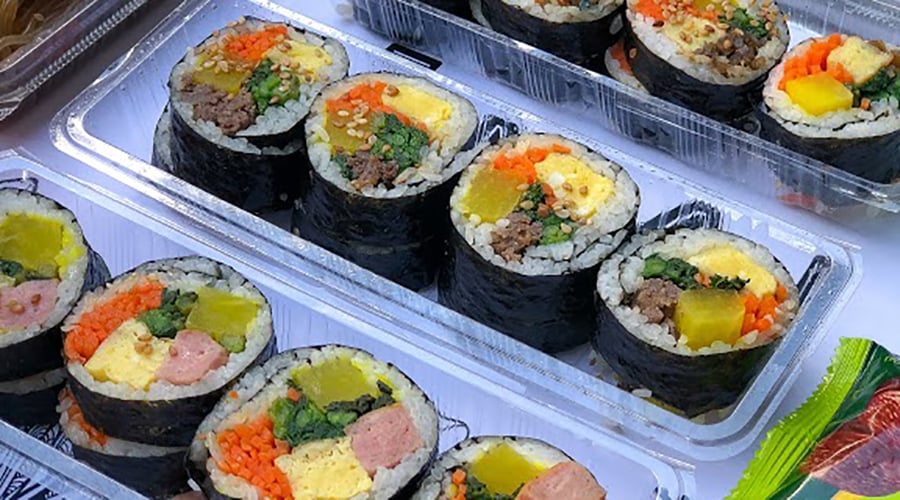 Assorted kim bap (Korean sushi rolls)
Sumo Musubi Maker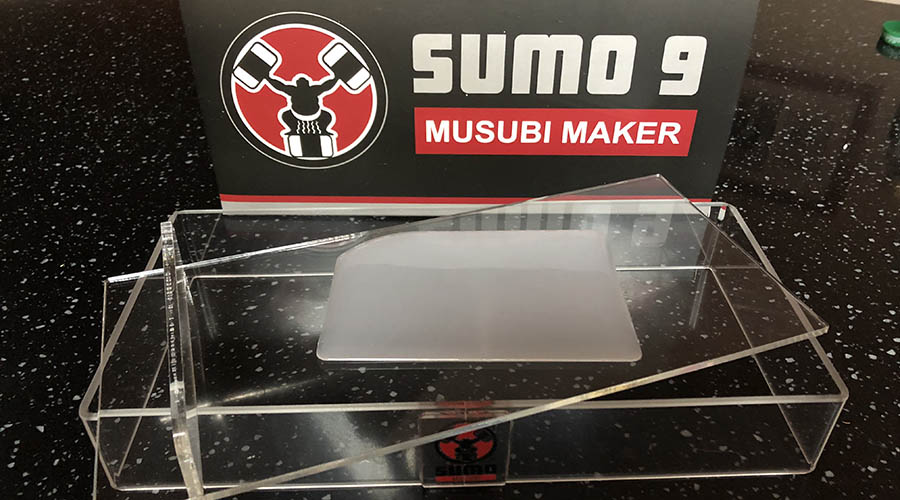 SPAM musubi makers
Sweet Creams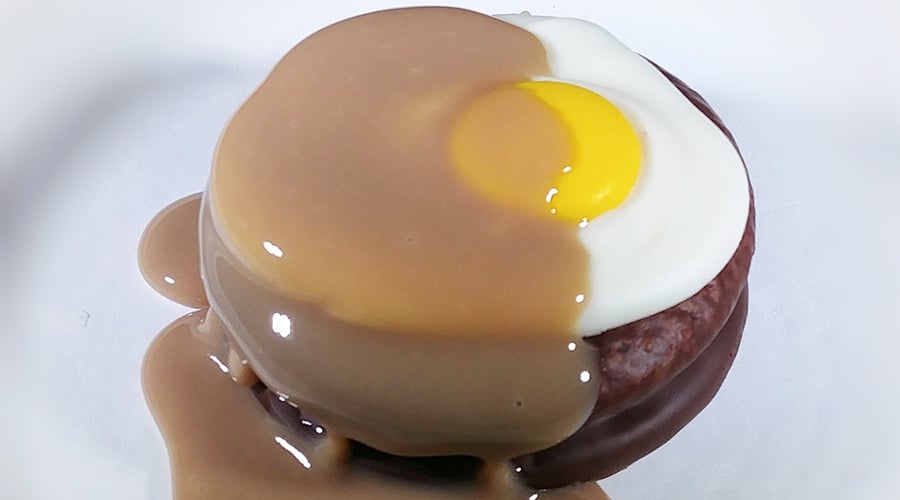 Sweet Creamy loco moco
Tatsuo's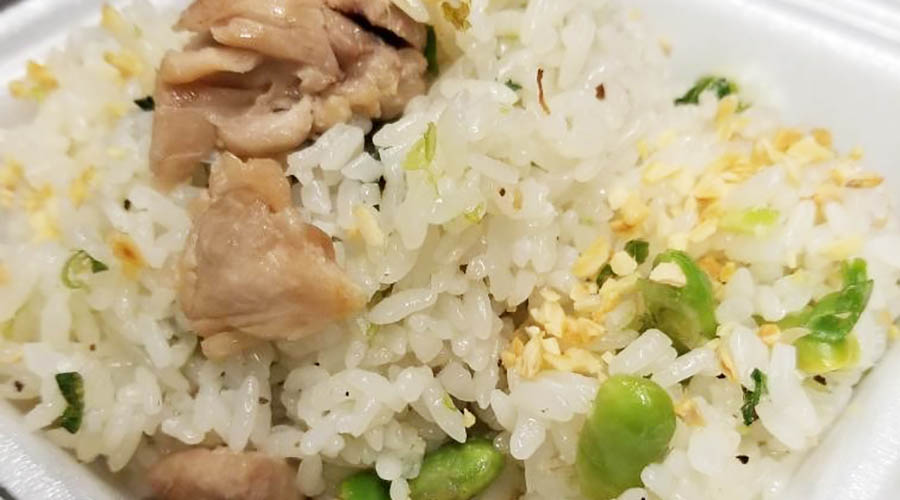 Ginger onion fried rice, garlic fried rice with chicken
Tzu Chi USA (in the Lanakila Pacific booth)
Jing-Si instant rice
Two Ladies Kitchen (in the VH07V booth)
6-piece mochi variety pack (limited quantities)
Ulu's Lemonade
Rice candy lemonade
Unagi Don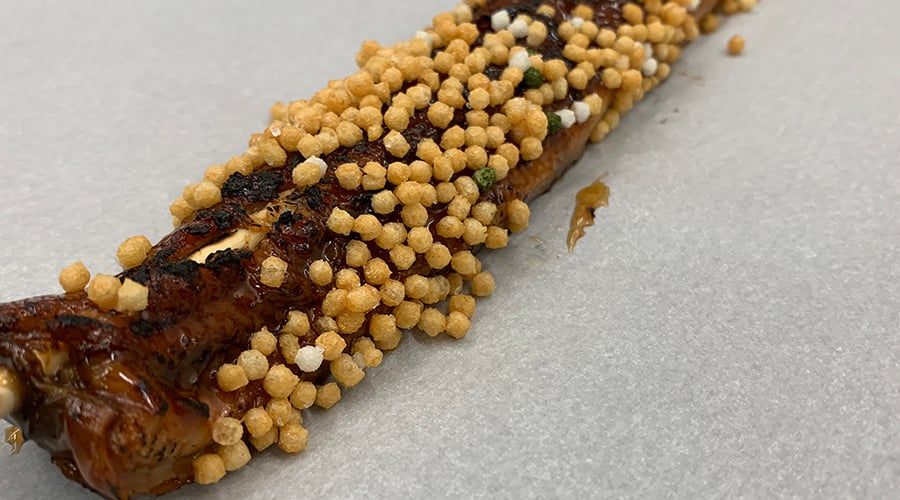 Bubu rice arare-covered unagi skewers
Uncle Lani's Poi Mochi
Poi mochi
VH07V | Revolution
Official 2019 Rice Fest shirts will be sold here, in addition to the popular VH07V lineup of designs. A limited quantity of mochi variety packs (6 pieces) from Two Ladies Kitchen will be sold at this booth. Cash only, while supplies last.
Wahoo's Hawaii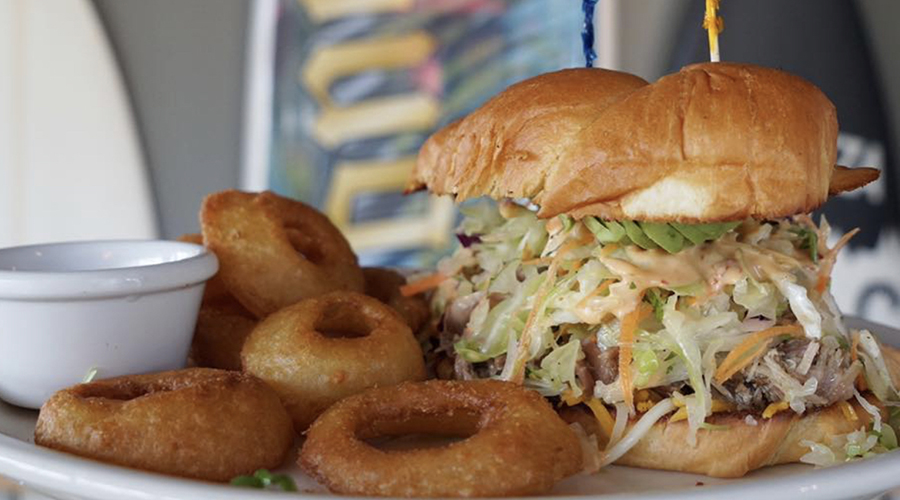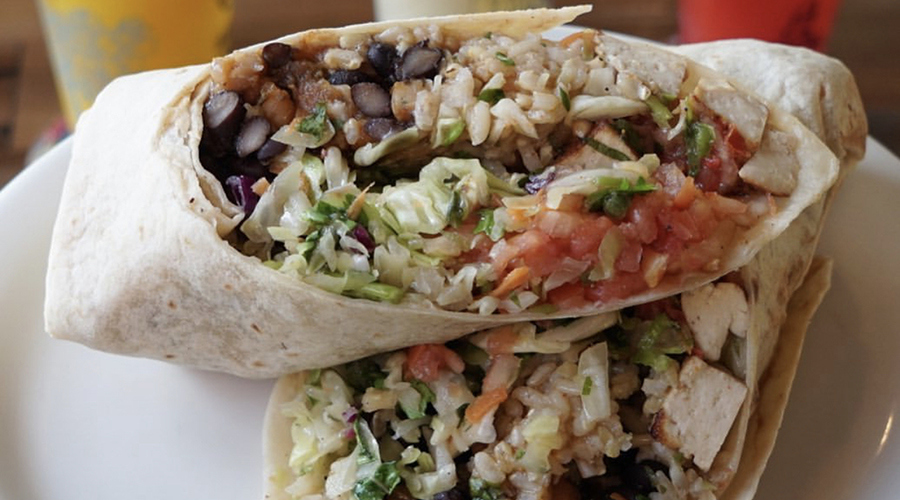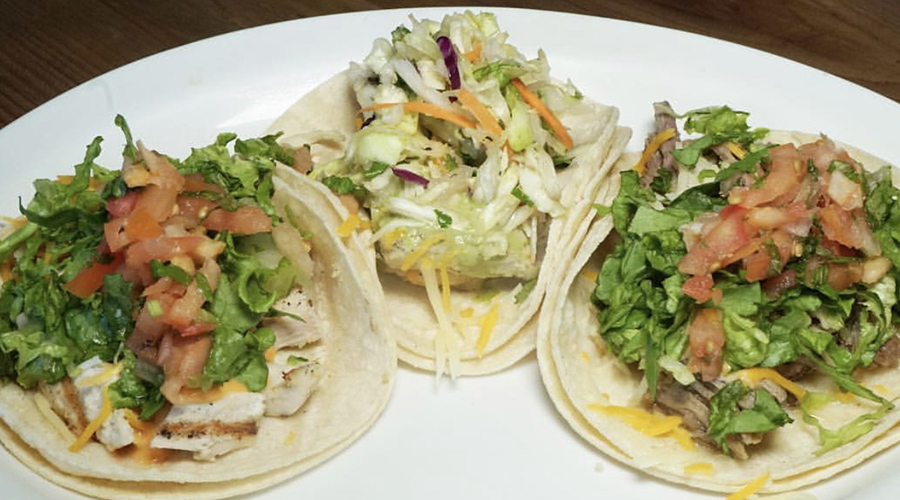 Burrito with brown rice, taco salad with brown rice, tacos and Wahoo's Burger
Yum Sap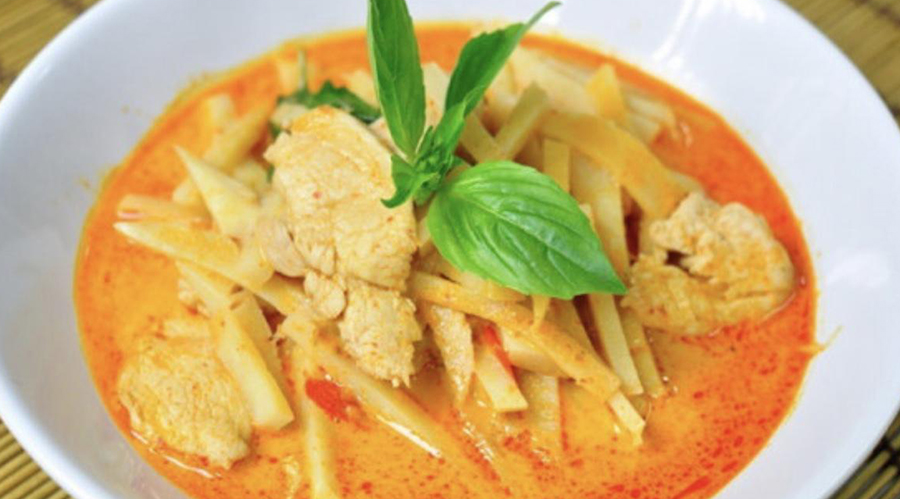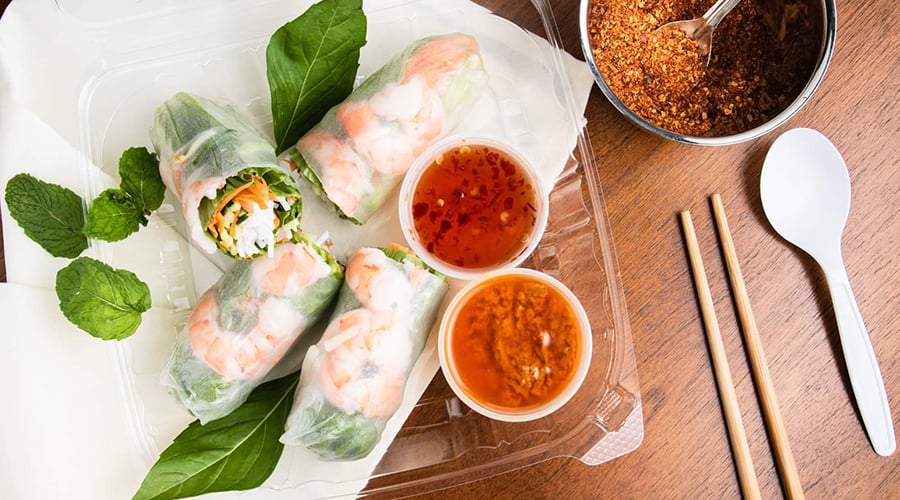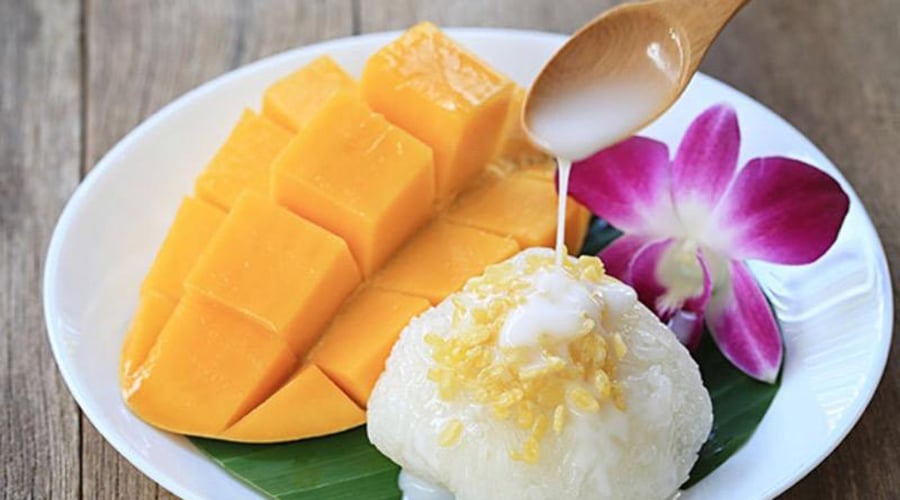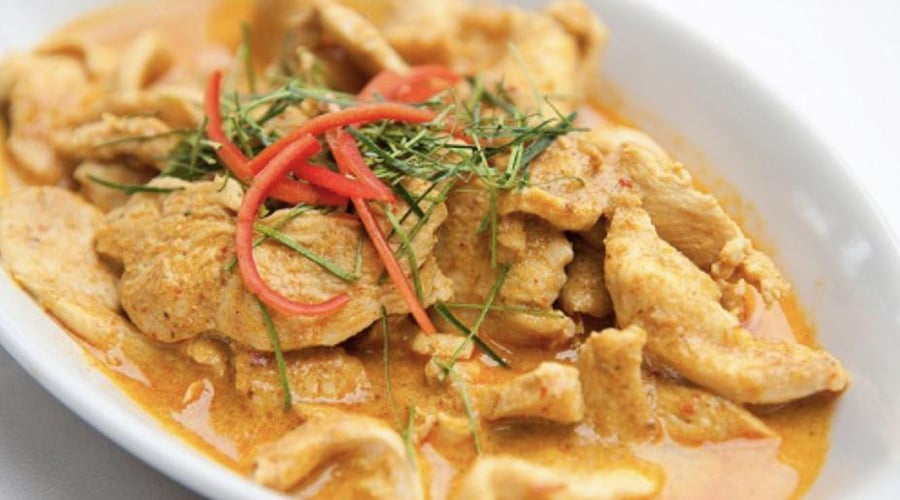 Red curry with sticky, jasmine or brown rice; Panang curry with sticky, jasmine or brown rice; pork salad with sticky, jasmine or brown rice; mango and sticky rice, rice noodle salad, summer rolls, tapioca pudding
More
Dillingham Saimin
Goma Tei Hawaii
Heart 2 Table
Lanakila Pacific
Love and Limes
Lucky Owl Car Rental
Maile's Thai Bistro
Novel-T World
Zach's Event Catering