A Weekend at Hawai'i's Gridiron Show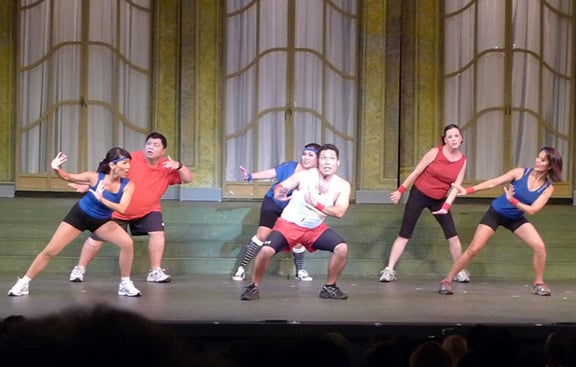 Did you go to the Gridiron show this past weekend? It was probably the best one yet! This year's show, themed "There's No Business Like NO Business," made fun of the people and issues that made the headlines in Hawaii over the last year—politicians, the economy, civil unions…even the rats in Chinatown.
Here were some of our favorites: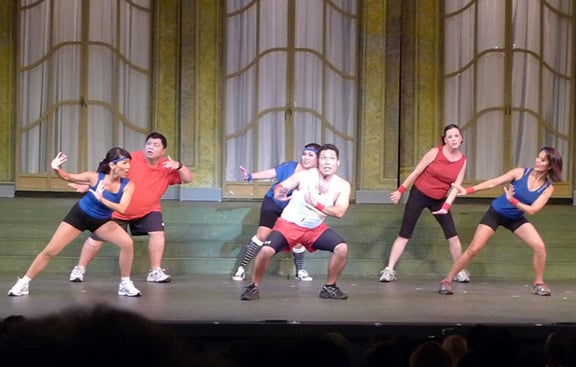 Everyone loved the very aerobic "Candidate Boot Camp," where aspiring politicians learn the moves for sign waving, fundraising and dodging issues.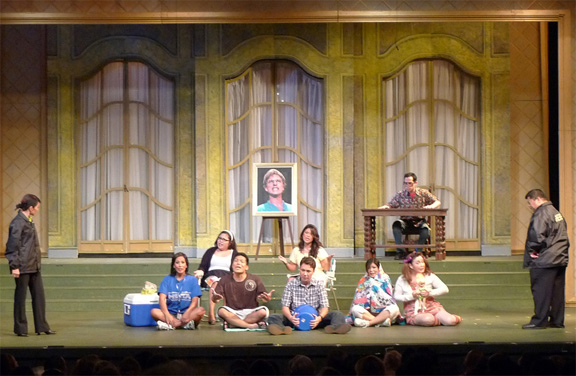 One of the best parts of the sit-in at the Capitol was KHON's Justin Cruz pretending to pee in a bucket. The real-life protesters were not allowed to use the bathroom, lest they lose their spot in the Governor's office.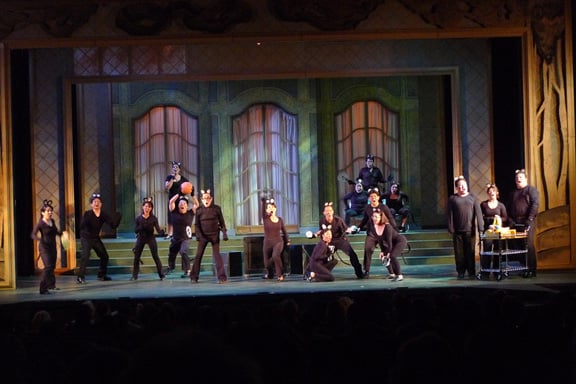 The rats in Chinatown were portrayed as a fun-loving group, which was what it looked like in the viral video when it hit the news this past year.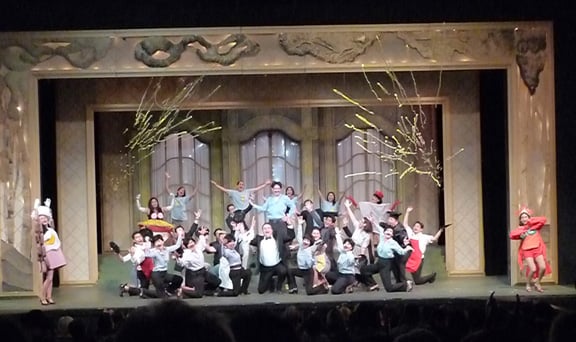 The visual celebration of "Dinner for Rod Tam," which made fun of his spending thousands of dollars of city money on meals with friends.
This year's Gridiron was so popular, they added a Saturday matinee — and it didn't disappoint. The show was filled with exceptional singing, dancing and acting, all with a cast comprised mostly of local media. (It's unfortunate, but we think that since so many of the cast are currently unemployed, they had time to go to all of the rehearsals, which was one reason why it was so good.) Best of all, the show raised money for the Society of Professional Journalists' student internships and scholarships.
Congratulations, all, on a great show! (Especially my niece, Ahnya Chang, the director!)