A new bakery from an old friend: Popover
Chuco Townsend brings a new concept to old Hilo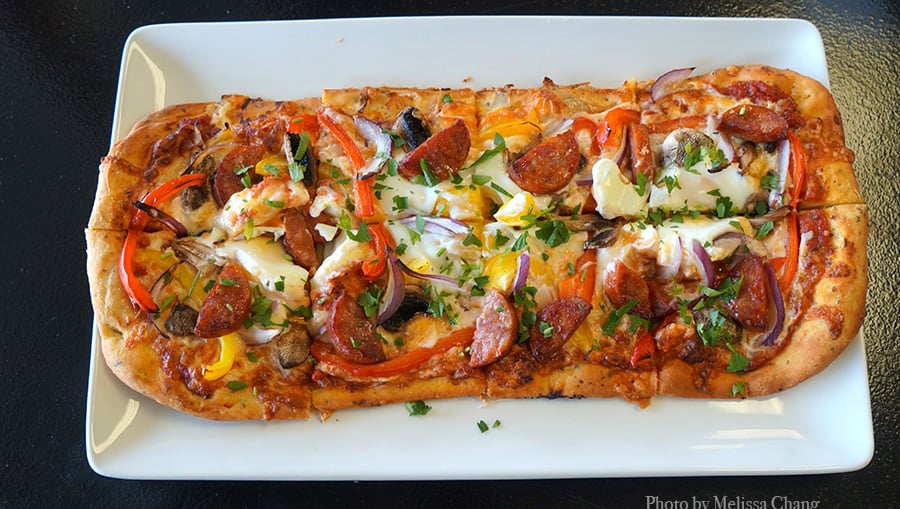 I'd been following Popover, a new bakery in Hilo, for a while now as it built anticipation for its opening on June 1. I was completely surprised when William "Chuco" Townsend revealed on Facebook that this was his new family business, and that made it even more important that I visit the next time I was on Hawaii Island.
If you've been around the food scene and social media for a while, you might recognize Townsend. He was one of the fixtures at Eat The Street Kakaako back in 2011 when we were Nonstop Honolulu and we shared a tent with Street Grindz and Yelp Hawaii. I knew him as a photographer and a coffee aficionado, but had no idea that he had attended Kapiolani Community College's culinary school and had worked as a line cook around Honolulu over the years.
Townsend's parents bought a property on Hawaii Island, so he relocated to help take care of them, the home and Town's End farm (get it?) and decided to open a food venture that would be different from anything Hilo had. Originally, he wanted to open a specialty coffee shop, but that seemed to be a little too hipster for the sleepy, older town. So he and his mom, Barbara, set their sights on a bakery, and he plans to introduce specialty coffees to the community that way.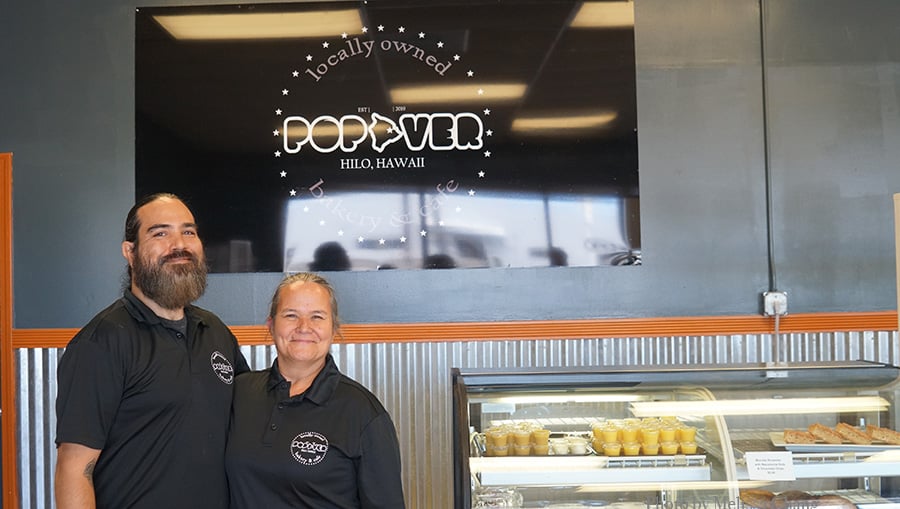 So many classic spots in Hilo have been around for generations, serving up a lot of the same things. The Townsends had to figure out unique products that would have wide appeal, but wouldn't be too far out of the box. Popovers are perfect, since they're kind of rare to find in Hawaii bakeries and restaurants. As you'll see in the following photos, they offer some fairly trendy items, which should make them quite popular when students go back to school at the University of Hawaii in a few weeks.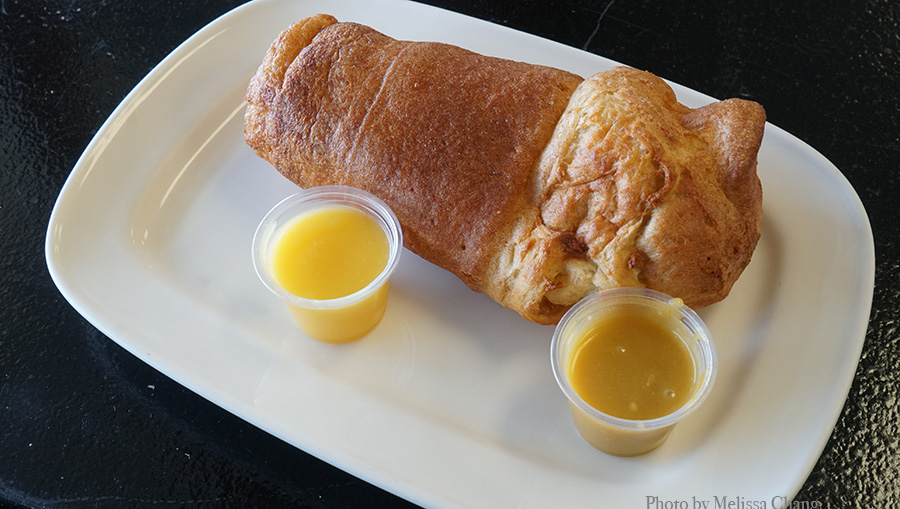 Of course, you have to try the bakery's namesake. Popovers aren't really a thing in Hilo, but people are learning. You can eat it by itself with butter, or as an accompaniment to soup (which is served often because it rains so much there). If you are eating in the cafe, they'll serve it to you piping hot.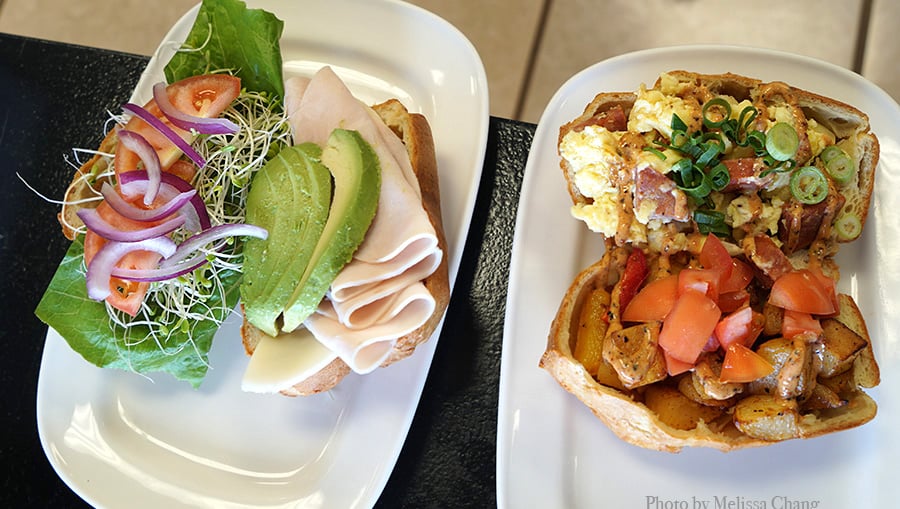 You can also get it as a sandwich — popovers are basically a bread, after all, and the concave nature helps hold the fillings in. From left, turkey avocado and breakfast.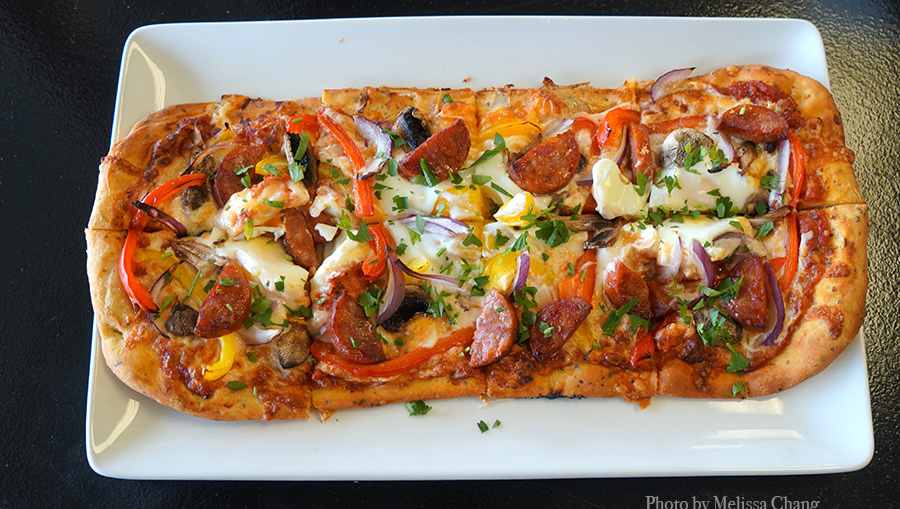 The very best thing we had was the sunrise flatbread, generously topped with Portuguese sausage, sunny side up eggs, mushrooms, Maui onions, and bell peppers. The base is kind of thin and seems to have its own subtle flavor, which makes it a crust that I'd eat (if you know me, I don't eat crust). The concept of breakfast flatbread seems so simple, but this was somehow more alluring and flavorful than expected, with the sweetness of the onions and peppers contrasting to the salty sausage. This was well worth it and easily shared between two or three people.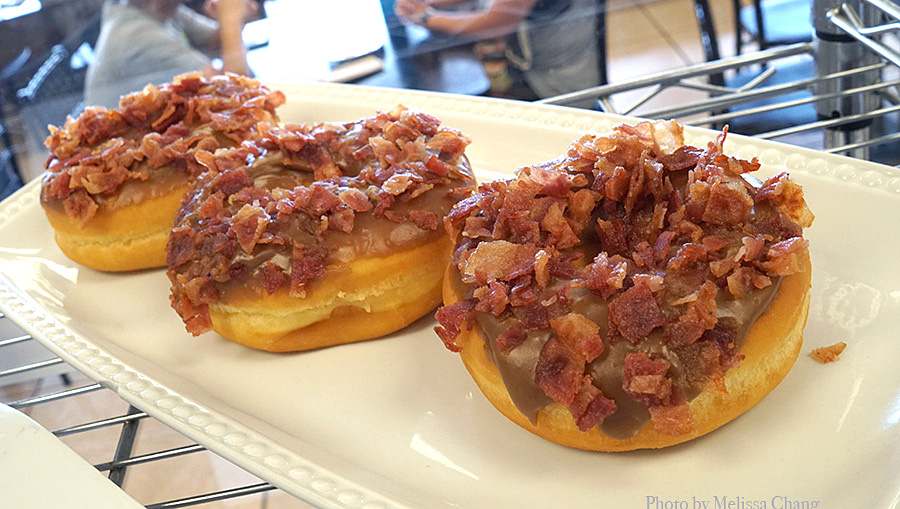 Popover also offers several other baked goods, like donuts. Their best sellers are the maple bacon donuts, of course, and the lilikoi coconut. We were too full to try these, but you can see that the display was pretty decimated by the time we got there.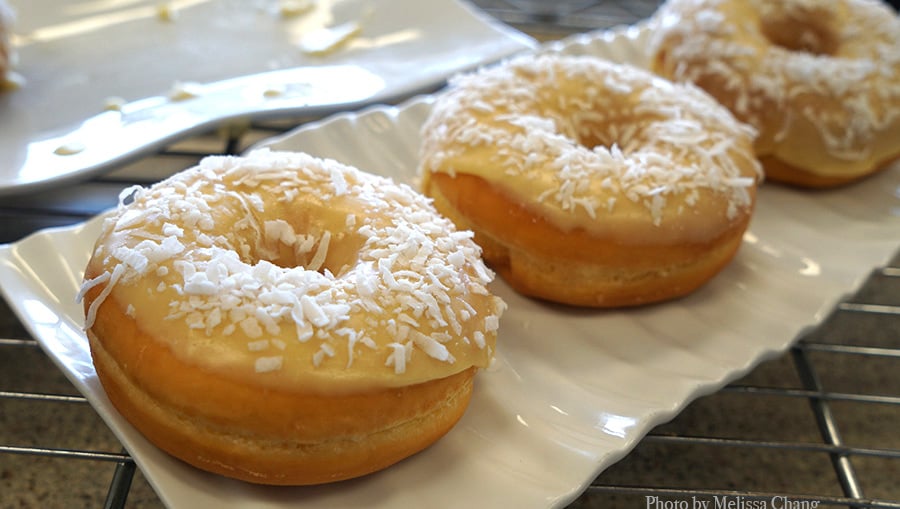 They also have unusual flavors, like s'more, featuring chocolate glaze with graham crackers and topped with a marshmallow. You can also get ube, cherry, matcha, or cherry cordial glazed donuts — all pretty revolutionary for old Hilo town.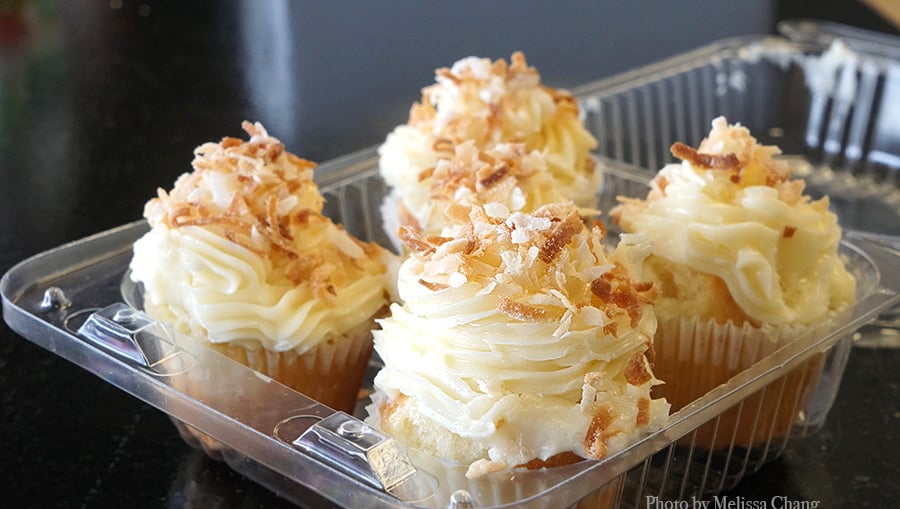 On this day, there was extra lilikoi cake batter, so the bakers made mini cupcakes piled high with frosting and coconut sprinkles.
The Townsends are looking at offering seasonal flavors of butter mochi, so we tried the lilikoi and mango. The lilikoi had a stronger fruit flavor, which I loved. The mango wasn't as strong, but you do get its flavor on the back end, which is still good. I'd go for the lilikoi first, though. You can also get blueberry cream coffee cake (shown), or strawberry lemon. Popover also offers regular baked goods, all made in house, like croissants, bear claws, cheesecakes, cookies and apple lattices.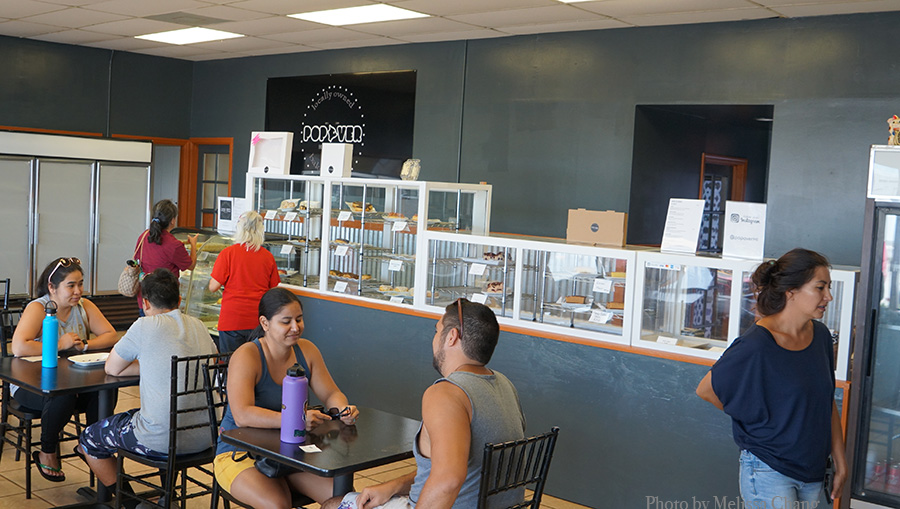 It's a cute place with good parking and — for you cofficers — lots of electrical outlets. Since some of Popover's items are unique even for Oahu, I can see it eventually becoming an omiyage stop.
Popover is open Monday through Saturday from 7 a.m. to 3 p.m. Free parking is available in front of the bakery.
Popover
399 E. Kawili St.
808-935-7874