A feast for math: Pi Day 2015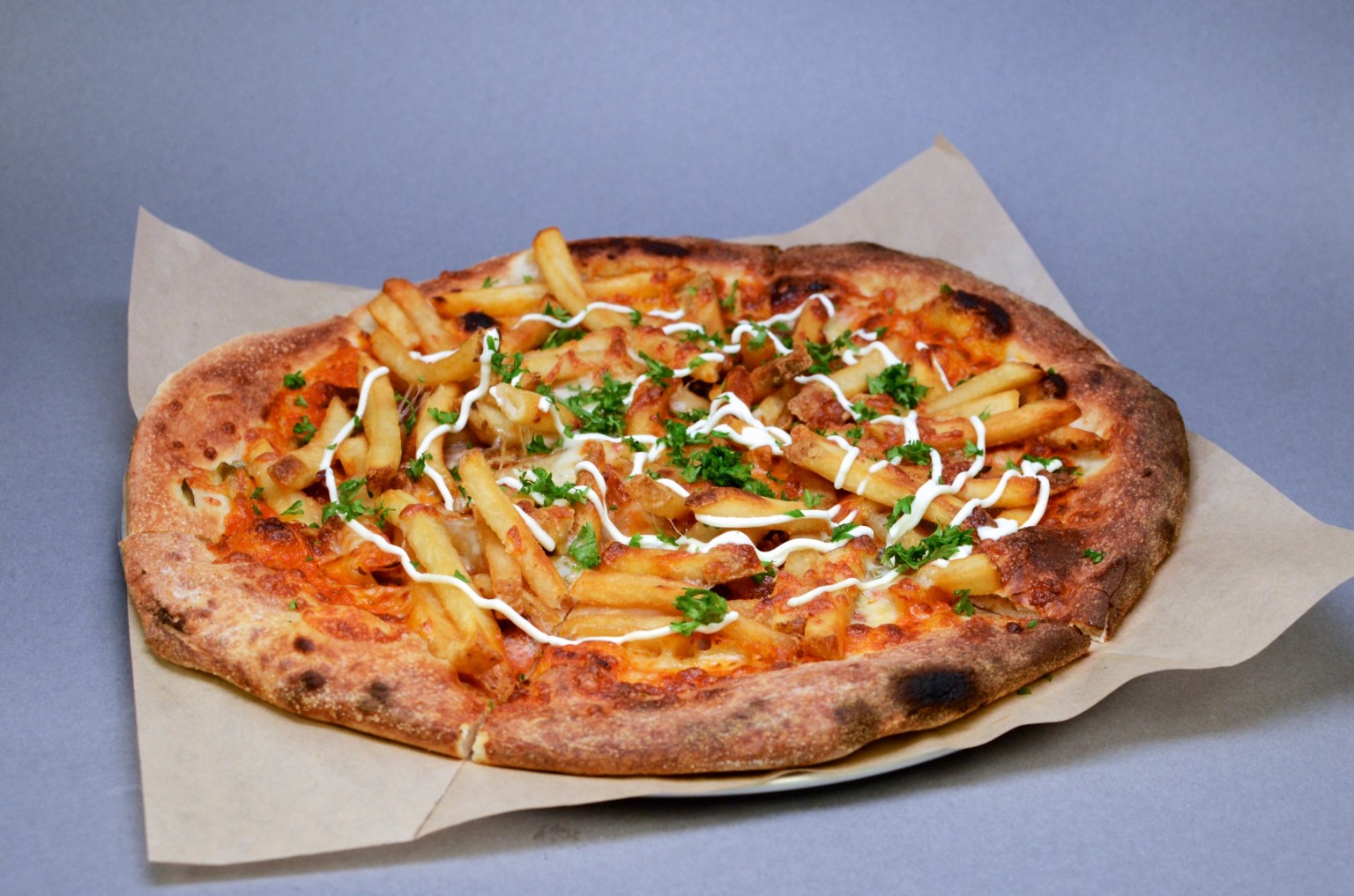 By Thomas Obungen
March 14, also known as Pi Day, only rolls around once a year (or twice if you do the math — 22/7 — on July 22). This year's Pi Day fell on the beautifully sequential date of 3.14.15. To celebrate, I rounded up my closest friends for a Pi Day smorgasbord at La Tour Cafe.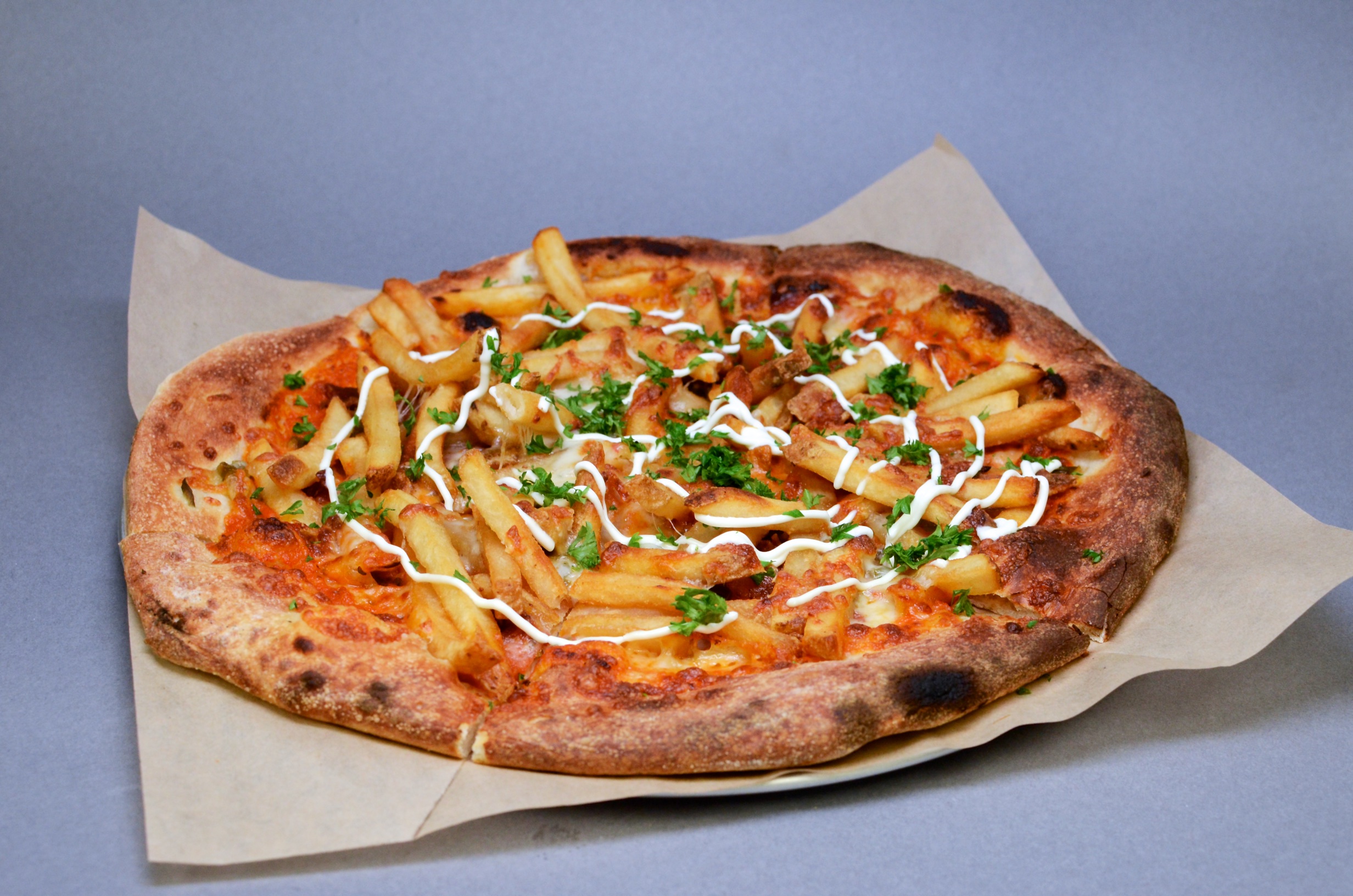 You didn't need to be a math whiz to enjoy this celebration. Since the pies were just $9 each, we stuffed our pi holes with an irrational number of pizzas, some of which were created just for the occasion.
The "Frite-zza" featured La Tour Cafe's pomme frites and was topped with bacon, cheddar and a sour cream drizzle. This hearty pie reminded me of the fried potato skins I would gorge on at The Cattle Company.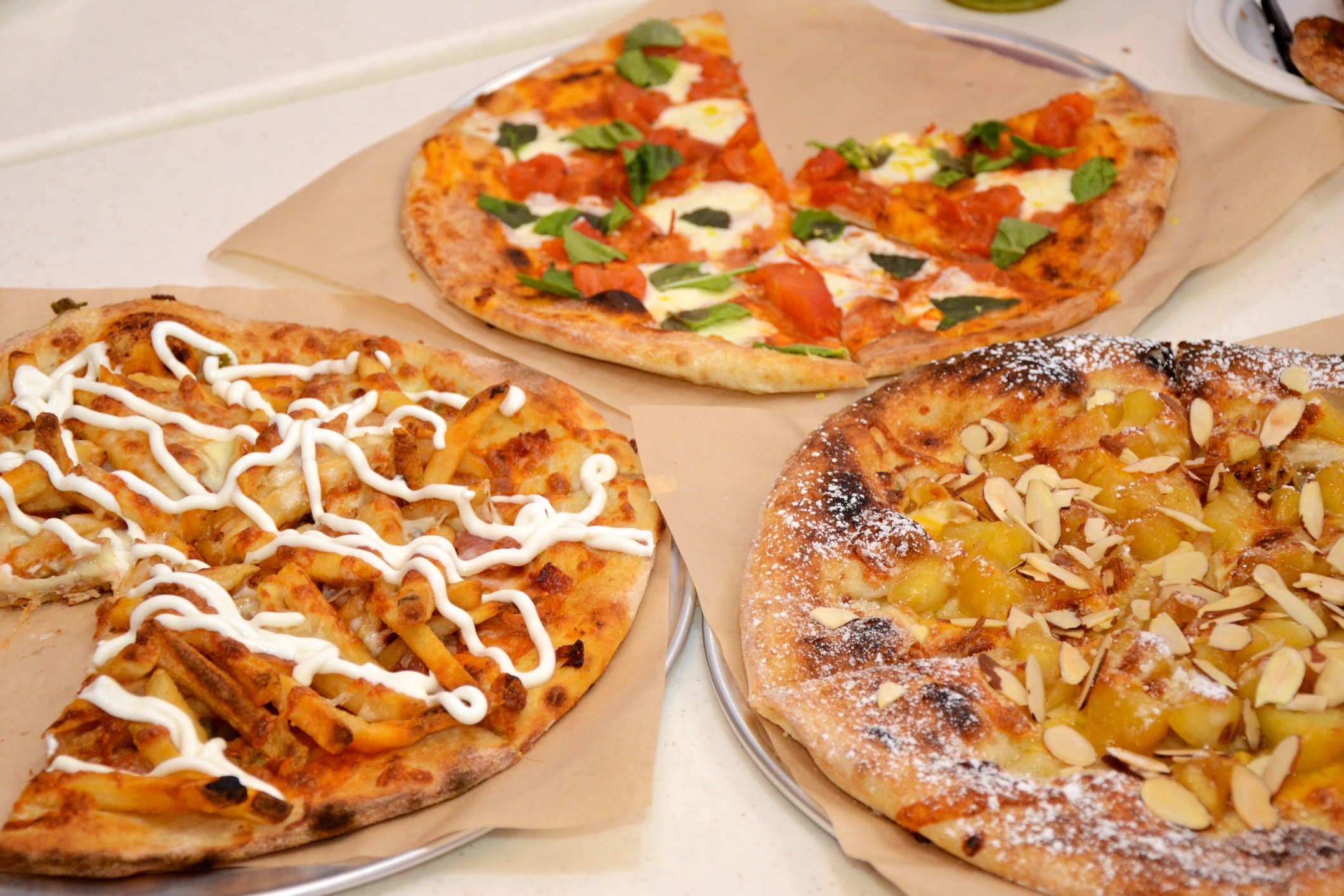 The "Apple π" was a twist on America's favorite with apples, almonds, cheddar cheese and a dusting of powdered sugar.
The "Banh Mi-zza," made for a sweet cultural mashup with garlic pork, pickled veggies, red onion, cheese and that familiar twang of fish sauce.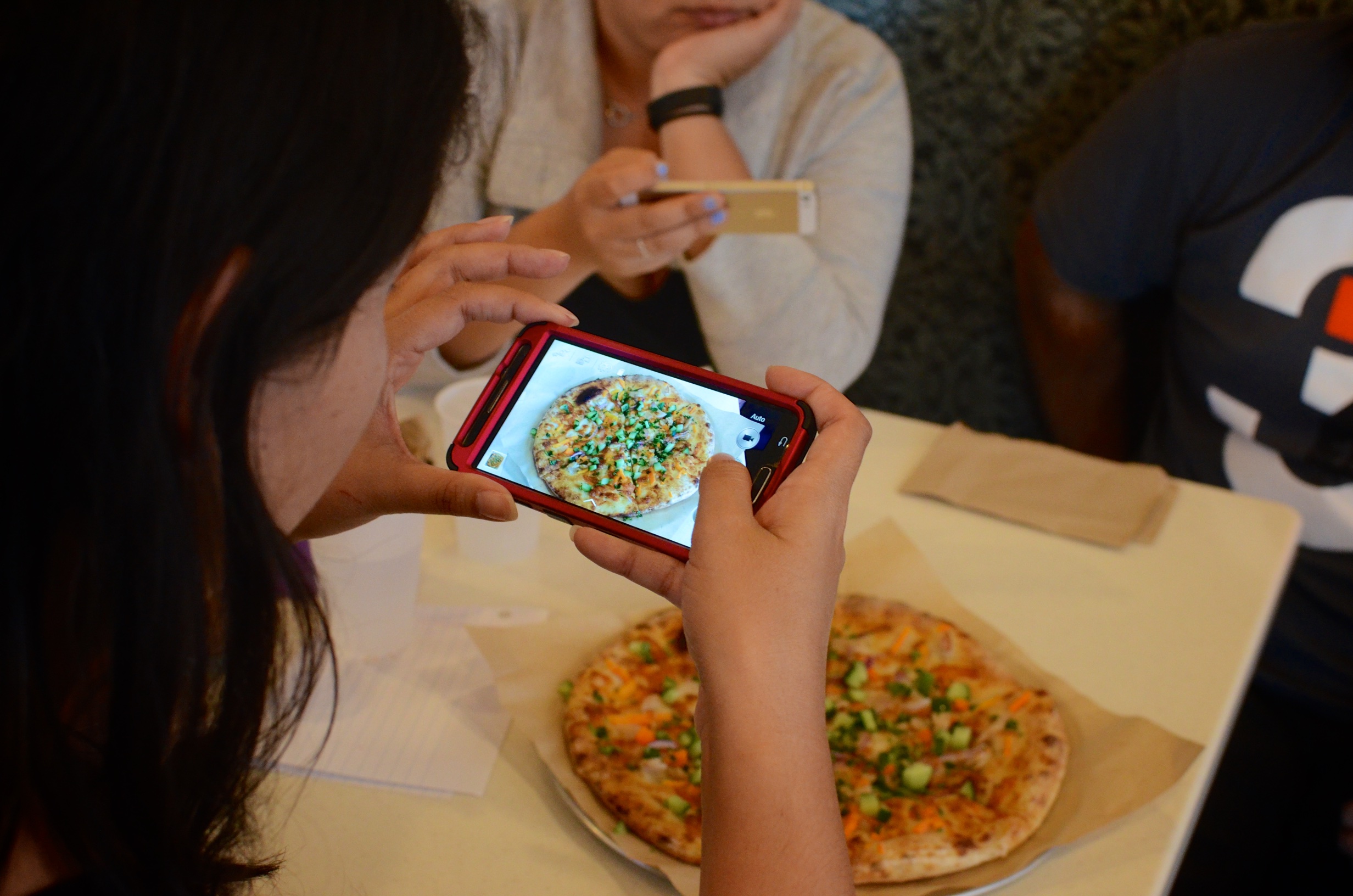 Increasing the circumference of our waists was a calculated risk we were willing to take in honor of our favorite mathematical holiday.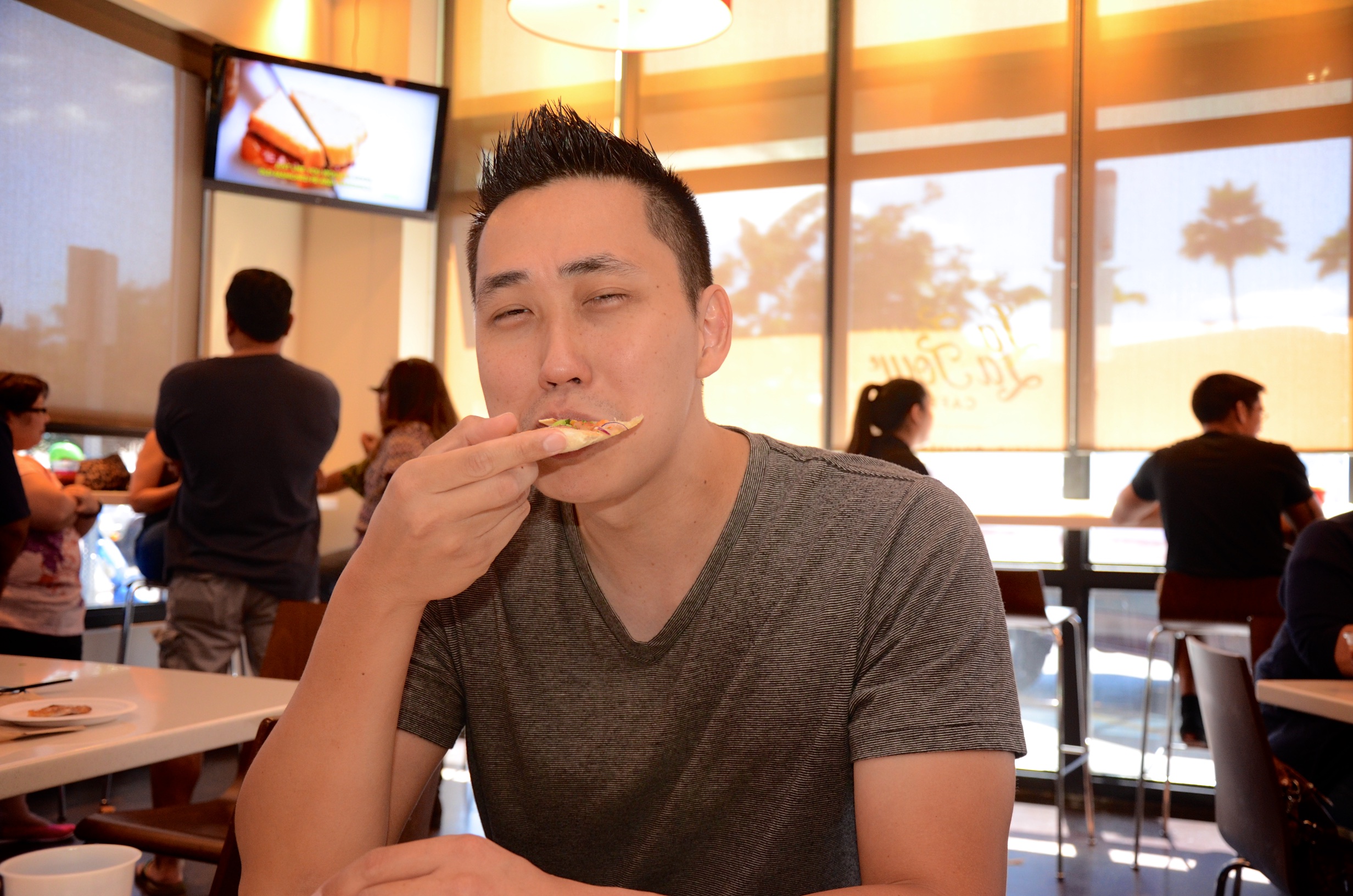 Until next year! I'll be counting down the days.