A coffee purist's favorite pour over coffee bars
Three coffee bars where skill, focus and precision produce perfect cups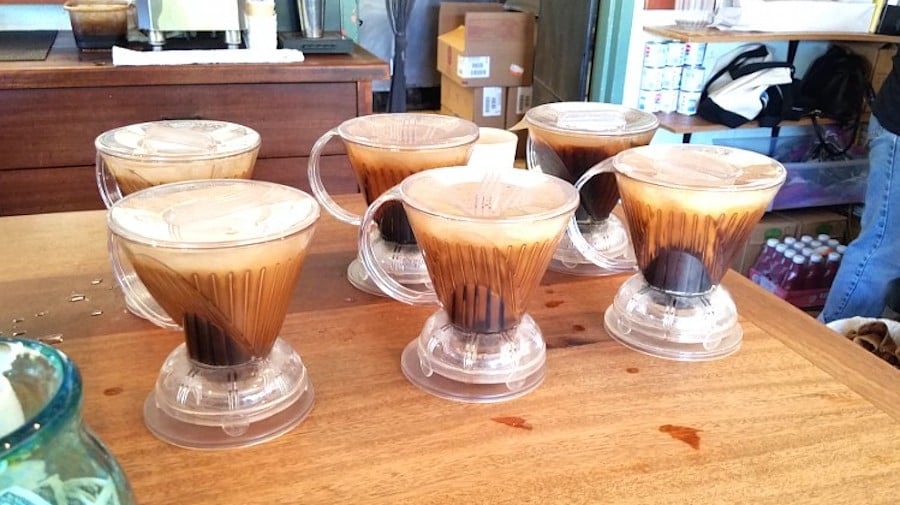 For the coffee purist, there is nothing like the pour over coffee. Invented a century ago, the method has found new popularity in the last 10 years. The pour over cup is always made to order over 4 to 5 minutes. Every step is critical, from weighing the coffee grounds to controlling the exact temperature of the water, the shape and angle of the filter, the water-pouring technique and precise brewing time. When done right, the entire process is mindful. A pour over cup requires the drinker to slow down and focus on the pleasurable experience of a perfectly made brew.
I first encountered this style at a small cafe in Tokyo in 2013. I was astonished at how smooth and complex the brew became. I could taste higher notes usually associated with wine such as chocolate, blackberry and citrus. No frappa this or venti that, no cream or sugar needed. This is coffee made for coffee's sake.
If all of this sounds pleasing to you, here are my recommendations for cafes around Honolulu that have honed their pour over techniques to near perfection.
See also: A barista's favorite coffee hangouts
Morning Glass Coffee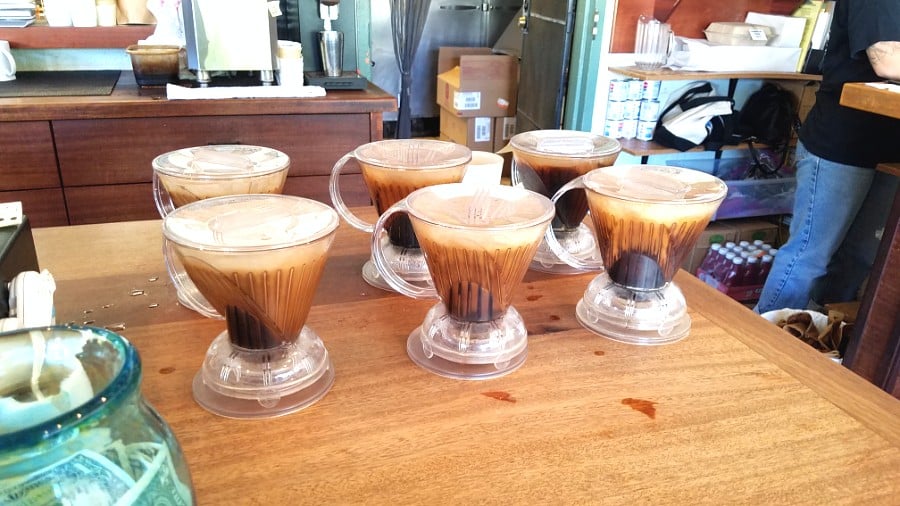 At the back of a small parking lot across from Feast restaurant, Morning Glass became an early purveyor of pour over coffee in Hawaii. With several daily bean options, the staff maintains a high-quality product while brewing 6 to 8 individual servings at a time. Served slightly hotter than other pour overs on this list, this coffee gently helps you welcome in the morning, no matter what the bean being brewed. Be warned that parking is at a premium and there seems to always be a line not only for the coffee, but for Morning Glass' popular food menu as well.
Morning Glass Coffee • 2955 E. Manoa Rd. • Manoa • 673-0065 • morningglasscoffee.com
9Bar HNL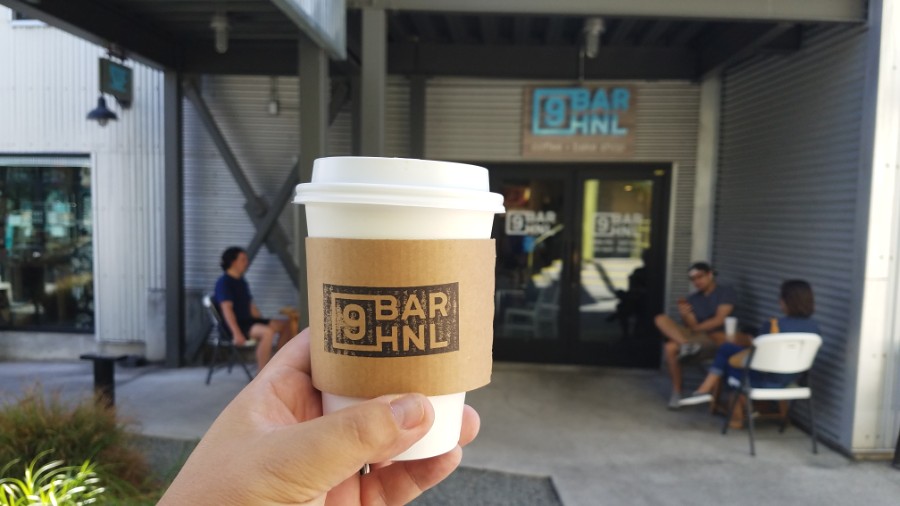 This relative newcomer to the coffee scene treats the pour over like the star that it is. From bar stools located where the action happens, coffee enthusiasts can watch baristas' methodical attention as they make each cup with focused precision and passion. The result is a dark brew that yields a hint of sweetness you don't normally taste at other places using the same pour over method.
9Bar HNL • 679 Auahi St. • Kakaako • 369-2299 • 9barhnl.com
Alii Coffee Company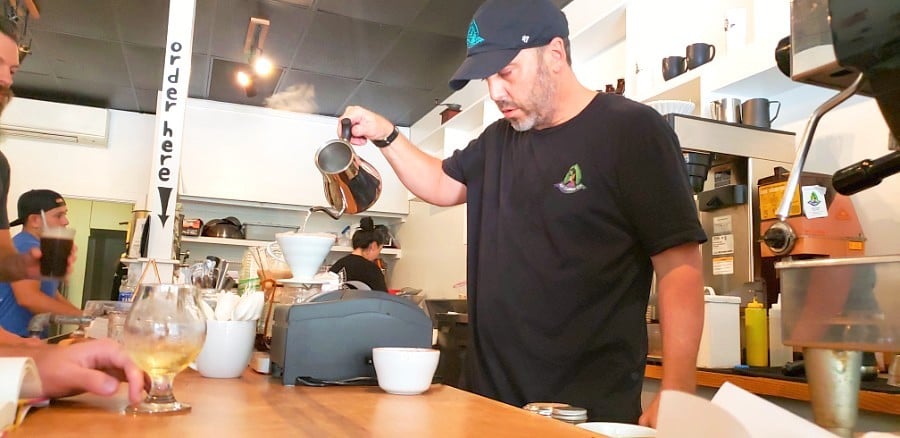 A completely unassuming spot next to Fort Street Mall, Alii Coffee is where coffee beans go to fulfill their potential. Owned by two self-professed coffee geeks, the shop is comfortable and pleasantly unadorned with minimalist sensibility, allowing customers to focus on their coffee. They even use plain tree trunks for chairs. I am extremely pleased with the level of attention given to every order, each step carefully measured before moving to the next. The result is a soothing and enveloping cup that makes me forget, for the moment, the push and pull of the outside world.
35 S. Beretania St. • Downtown • 532-7928 • aliicoffee.com