A beer lover's guide to the Honolulu Brewers Festival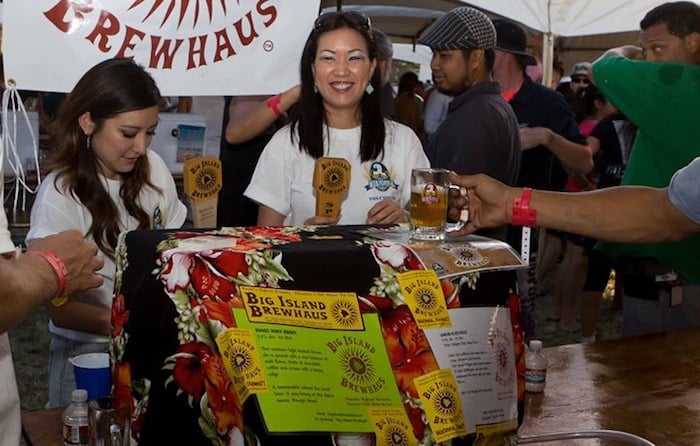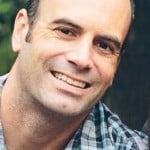 Tim Golden grew up on Oahu's North Shore, picked up a love of craft brews while living in Los Angeles and brought that back to his home island. Now an experienced home brewer and beer lover, Golden explores the exploding local beer scene through his website, beerinhawaii.com. When we asked him for tips on navigating the Honolulu Brewers Fest, it took him all of two seconds to agree. Here's Golden's strategy.
By Timothy Golden
The Honolulu Brewers Festival is happening this Saturday, April 18th, and is loaded with 80 craft beers from Hawaii, mainland and international breweries and tons of great food. With that many beers there is a style and taste for everyone, but it's not so easy deciding which beers to try with your 10 precious drink tickets.
You may think 10 four-ounce pours isn't much, but it's just the right amount to allow you to taste a bunch of different beers without getting too tipsy. I was so refreshed to see that close to half of the beers at the festival are under 6% alcohol by volume (abv). When sampling multiple beers in the hot sun, it's nice to have a lot of lower alcohol versions that won't wipe you out too fast. Just because they have less alcohol doesn't mean they lack in flavor, either.
Here are five beers (all under 6% abv) that I'm going to start my day off with. For the second five I'll possibly move to bigger beers, both in alcohol and in flavor.
Saint Archer White 5% abv — This Belgian Wit recently won a gold medal at the Great American Beer Festival and is a fantastic way to start your festival. Wit beers are a personal favorite of mine because of their bright citrus flavors and gentle spice notes. This is achieved by adding orange peel and coriander to the brewing process. You can only find this beer on Maui, so you won't see it anywhere else on the island.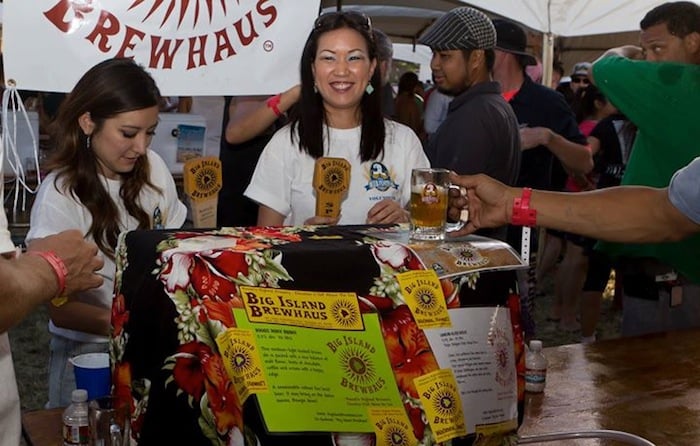 Big Island Brewhaus Paniolo Pale Ale 5.7% abv — This is my favorite beer from the highly acclaimed brewery. It's incredibly rare to get this outside of the brewery, so it is worth using a ticket or two on this beer. There is a perfect balance between rich malt flavors and bold yet not overpowering hoppiness. It's smooth with just enough hop bite to quench your thirst.
Modern Times Fortunate Islands 5% abv — You don't need a huge IPA to enjoy a hoppy beer. Fortunate Islands has all of the big citrusy aromas and flavors of an IPA, but with a much lower abv and a smooth body from the generous amount of wheat used in the brewing process. Pungent tropical hop aromas are dominant, which makes this perfect for a sunny day in Hawaii. You currently can only find this beer on Maui, so it's another rare bird at the festival.
Pizza Port OB Chronic 4.7% — An amber ale doesn't get much hype these days — except when it comes from San Diego-based Pizza Port. This chain of brewpubs is world-renowned for its fantastic beers, two of which will be featured at the festival (both under 5% abv!). While I've had many beers from Pizza Port, I've never tried OB Chronic, so it's high on my list. Balance between malt and hops is key here and you can be sure this beer will be excellent.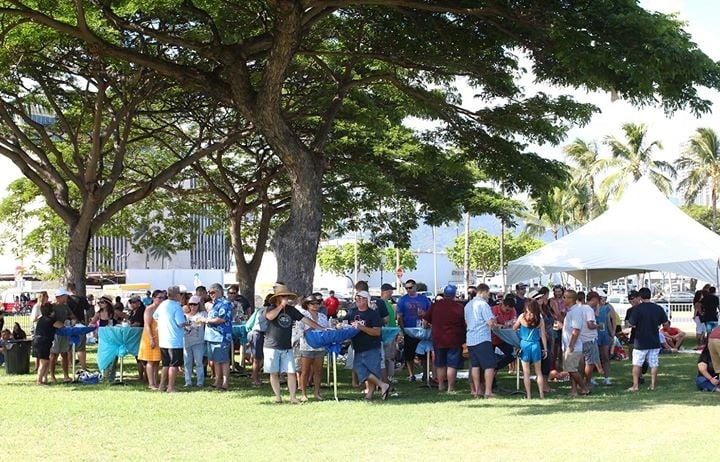 Widmer/Ninkasi Erradical Cream Ale 5.6% — This isn't any ordinary cream ale. A special collaboration between two of Oregon's top breweries, Erradical was aged in Oregon pinot noir barrels and all of the hops were grown in Oregon. You get the best of both worlds in a light, easy-drinking beer that is layered with soft wine notes and subtle oakiness. A barrel-aged beer that isn't 10%-plus is always one I want to try.
* Bonus: One bigger beer that is on my list and can't be missed is Maui Brewing Company's Imperial CoCoNut Porter. It's rare to find this outside of the brewery and it's delicious. This is a bigger version of the CoCoNut Porter you can find in cans around the state, with higher alcohol and more robust flavors. It's like a chocolate coconut cream pie in a glass and will most likely be the beer I end the festival with.
Be sure to get your tickets before Friday at midnight, as they will not be sold at the venue. Also, drink lots of water and make sure you have a responsible way to get home!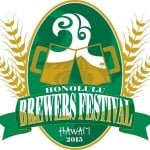 Honolulu Brewers Festival
Saturday, April 18, 2015
2 to 6:30 p.m.
Kaka'ako Makai Gateway Park, next to Kaka'ako Waterfront Park
Tickets: $70 online, $20 for non-drinking designated drivers