5 spots to party, eat and drink on Cinco de Mayo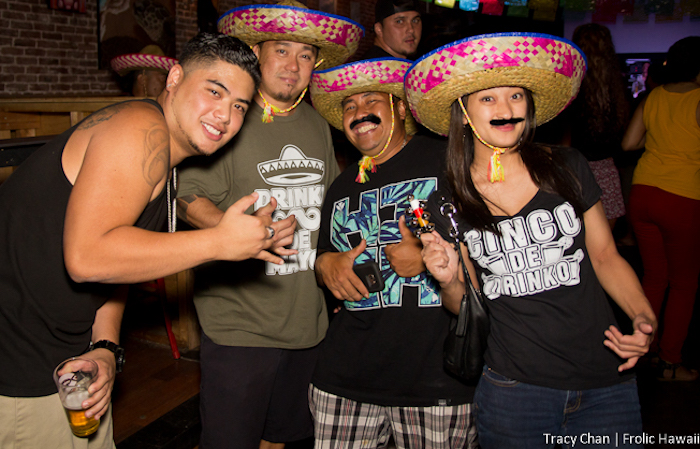 By Will McGough
Special to Frolic Hawaii
With a Chinatown block party, two breweries serving newly released beers, and a load of traditional tequila-fueled celebrations around town, Friday will be a Cinco de Mayo to remember. Here are five of our favorite events taking place this weekend:
First Friday Cinco de Mayo Cantina Crawl
When: Friday, May 5th from 6 -10 p.m.
Where: Chinatown
The Cinco de Mayo block party returns to Chinatown as a Cantina Crawl from 6 – 10 p.m. on May's First Friday night. The event will be held on Nuuanu Street between Pauahi and King, and Hotel Street between Smith and Bethel. Expect a festival atmosphere with three stages for live music, taco and chili pepper eating contests, and Latin food vendors.
More info: www.cantinacrawlhawaii.com
Honolulu Beerworks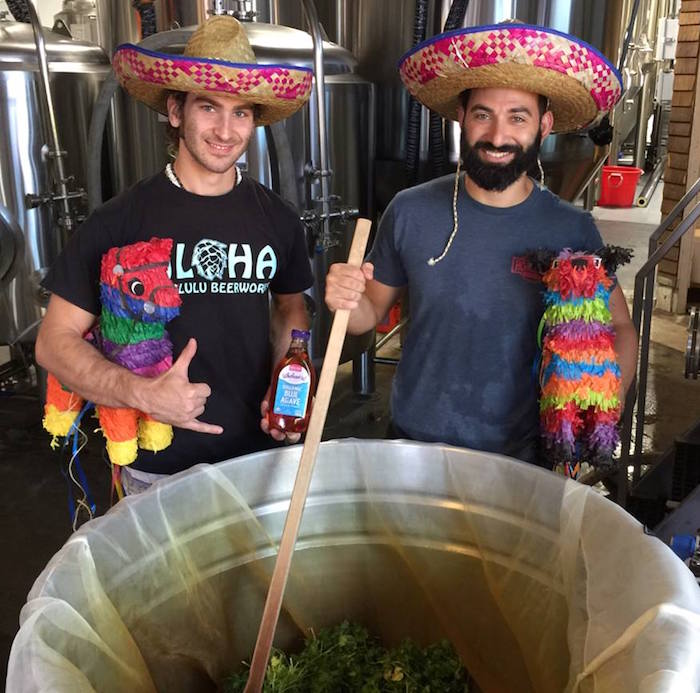 When: Friday, May 5th 11 a.m. – midnight
Where: 328 Cooke St.
Honolulu Beerworks is releasing its seasonal El Guapo on Friday night, a golden ale brewed with agave, local limes and fresh cilantro. As part of their annual Cinco de Mayo celebration, they will also have tacos filled with pork marinated in the El Guapo beer. Those who sport ridiculous mustaches – real or fake – will have a chance to win a Brewery prize pack.
More info: www.honolulubeerworks.com/new-events/2017/5/2/cinco-de-mayo-at-honolulu-beerworks
Aloha Beer Co
When: Friday, May 5th 5 p.m. – 11 p.m.
Where: Aloha Brewing Co on Queen Street in Kaka`ako, 700 Queen St.
Aloha released a new brew called the Jefe-Weizen this week and will be selling $5 pints on Cinco de Mayo. It's a traditional Bavarian Hefe-Weizen brewed with blue agave syrup and garnished with a lime. Hints of bananas and cloves come forward on the nose and the finish has a mild spice note from the agave. Stop by and give it a try.
More info: alohabeer.com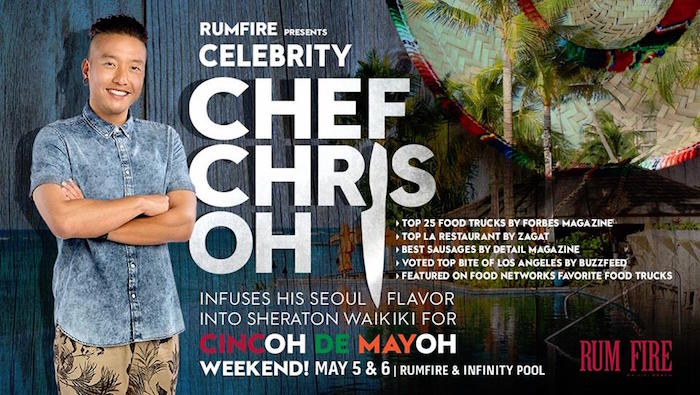 CincOH de MayOH at Sheraton Waikiki RumFire
When: Friday, May 5th from 5 – 9 p.m.; Saturday, May 6th from 12 noon – 5 p.m.
Where: Sheraton Waikiki, 2255 Kalakaua Ave.
Celebrity chef Chris Oh will bring his signature dish to Hawaii for the first time, a cheesy kimchee fried rice ball with kimchee sriracha aioli. Plus kalbi poutine, Korean fried chicken, Mexican dynamite tostadas, Hawaiian al pastor tacos and more, Friday at RumFire and Saturday at the Sheraton's infinity pool.
More info: www.facebook.com/events/408466742858094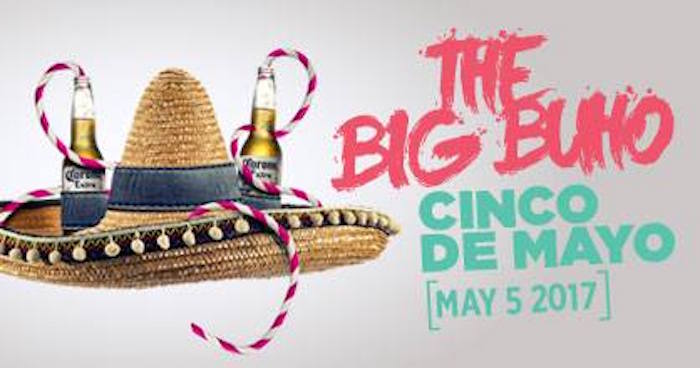 The Big Buho
When: Friday, May 5th from 11 a.m. – midnight
Where: Buho Cocina y Cantina, 2250 Kalakaua Ave.
It's tacos, nachos, a large selection of tequila and live music all day and night at Buho starting at 11 a.m. on Friday, with a $10 cover after 4 p.m. There's a perk for showing up fashionably late: Those arriving after 10 p.m. will receive a free sombrero and complimentary Corona as part of the $10 cover.
More info: www.facebook.com/events/115618195662089/