5 questions with Adam Richman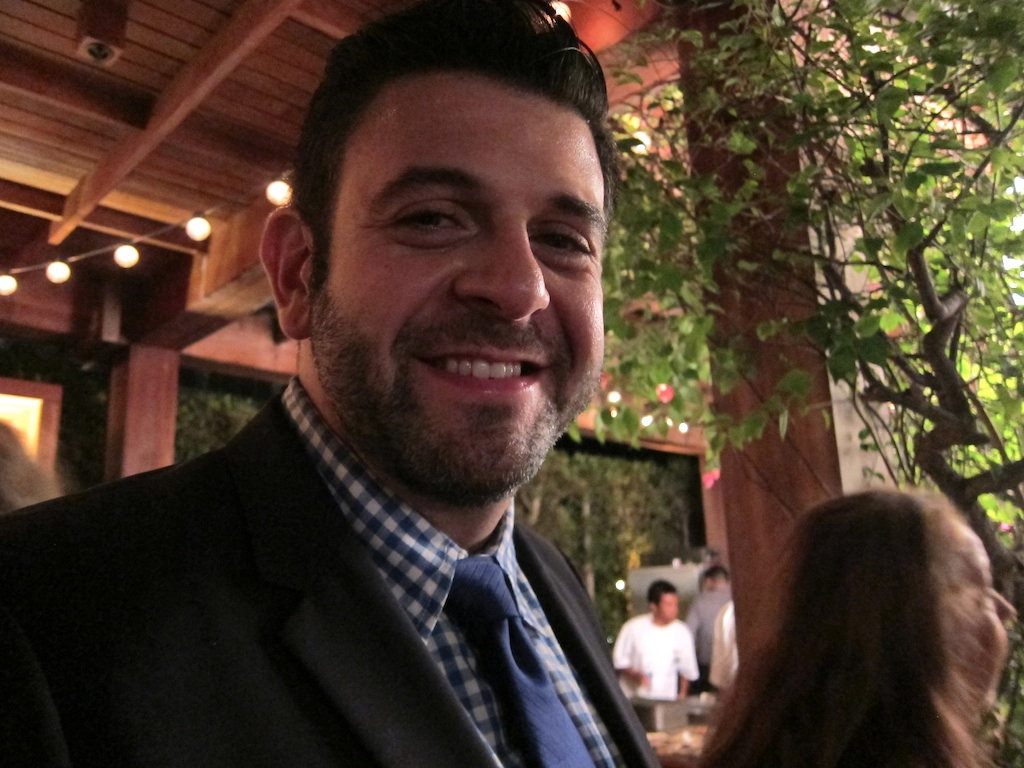 As an official media partner of this year's Hawai'i Food and Wine Festival, we'll be interviewing several of the noteworthy chefs who be attending this year's event, which runs Aug. 29 through Sept. 7.
Adam Richman will be returning to the Hawai'i Food and Wine Festival to emcee two events — the Halekulani Master Chefs Gala and Battle of the Brunch Showdown on Sunday, Sept. 7.
The popular TV host and author — a Brooklyn native who holds a master's degree in drama from Yale — is perhaps best known for his outrageous food challenges on the Travel Channel's "Man v. Food." He has since retired from eating challenges and just launched on NBC his latest reality show, "Food Fighters," where amateur cooks test their skills against professional chefs.
Having visited Hawaii many times, Richman has become well acquainted with the local food scene. Let's just say he's a big fan of all things Hawaii, even beyond the food.
Any Hawaii foods you're currently craving?
I could probably go on and on just answering this question!
Squid luau, lau lau, pipikaula with poi, alae salt, chili pepper water and onion from Helena's.
Opakapaka, kalbi and pork chops from Side Street Inn
Malasadas from Leonard's
Pa'i'ai from Town
French dip banh mi from Pig & The Lady
Lemon crunch cake and tasty chicken from Aiea Bowl
Pineapple shave ice from Alan Wong
And butter mochi from anywhere!
Where are your favorite late-night stops in Hawaii?
I really enjoy Side Street Inn, Uncle Bo's, Aloha Lounge, 8 Fat Fat 8, M Nightclub and Club Evergreen.
You've had a few food adventures here? Which one was the most memorable?
I started in Waikiki, and in one morning and afternoon drive, I drank from a roadside coconut, had garlic shrimp from Giovanni's, poke from Kahuku Superette, pie from Ted's Bakery and shave ice from the late, great Aoki's in Haleiwa.
And the worst?
Roy Yamaguchi, Ed Kenney, Alan Wong, Hiroshi Fukui and Dean Okimoto were gracious enough to help me do research for a chapter of my third book and try a gazillion different plate lunches on the North Shore. We were agonizingly full and uncomfortable, but it was yummy at first. I think it was the peanut butter rolls from Papa Ole that filled us up.
What keeps bringing you back?
Hawaii is magic. It is my favorite place on earth. It's beautiful, exotic and a magnificent blend of cultures. The weather is magnificent. The air smells of salt, grass and jasmine. Accents are music; people are beautiful; people call you cousin, uncle and auntie. The food is great, the sunsets are heartbreakingly beautiful. It's the warm, raw, happy, Polynesian edge of civilization and piece of heaven on earth.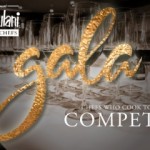 Fourth annual Halekulani Master Chefs Gala Series: Chefs Who Cook to Compete Friday, September 5, 2014. Halekulani Hotel, $1,000. Cocktail reception at 5 p.m. Dinner at 6 p.m. Buy tickets
Some of the most competitive chefs in the world will plate up a lavish six-course dining experience. The gala will be an evening of elegant fine dining and extraordinary wine pairings.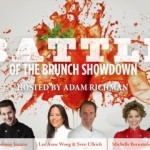 Battle of the Brunch Showdown hosted by Adam Richman Sunday, September 7, 2014. SHOR at Hyatt Regency Waikiki Beach Resort & Spa. VIP Pool Party $1,200 | General $95. 11 a.m. to 1 p.m. Buy tickets
Hosted by Adam Richman, this Sunday brunch features a battle of the chef duos, as three female master chefs get paired with three of their male counterparts to cook up tasty breakfast and lunch dishes. Guests will determine the winning duo.
Q&As with other Hawaii Food and Wine Festival chefs
5 questions with Jose Garces
5 questions with Christina Tosi
5 questions with Masaharu Morimoto
5 questions with Marcel Vigneron
5 questions with Ming Tsai