5 must-try local dishes at Mahiai Table
At Foodland Farms' first in-store restaurant, you'll find a variety of locally sourced dishes on the menu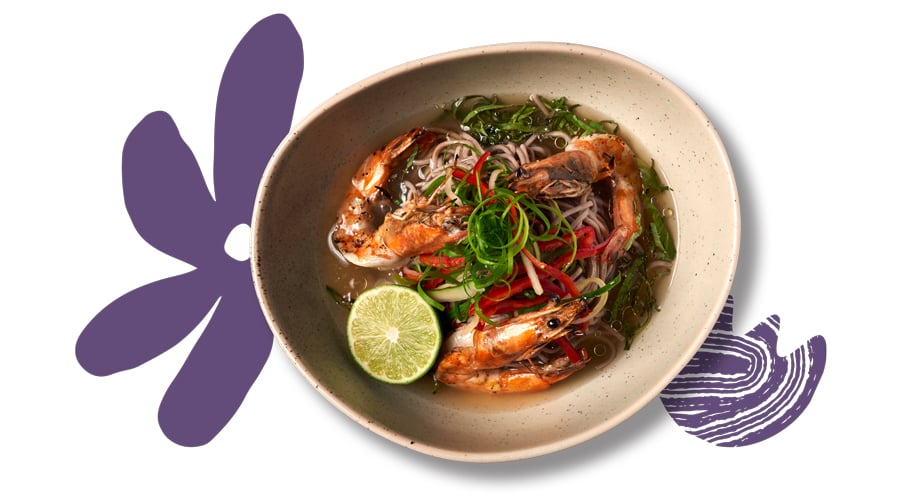 Sponsored 
It's easy to support local farms when you shop and dine at Foodland Farms Ka Makana Alii. Located at The Grove at Ka Makana Alii, this newest Foodland Farms store boasts a large range of Hawaii-grown, Hawaii-raised and Hawaii-made products and ingredients. Just walk through the store's produce department and you'll see a wide variety of locally grown produce from MAO Organic Farms, Ho Farms, Sumida Watercress Farm, Mari's Gardens, Kahanu Aina Greens and more.
See also: Sneak peek at Foodland's first in-store restaurant
You'll also notice a smorgasbord of locally sourced dishes at Mahiai Table, Foodland Farms' first in-store, full-service restaurant and bar. Mahiai means "farmer" or "farming" in Hawaiian, and the restaurant celebrates Hawaii's farmers by featuring a mouthwatering menu of farm-to-table dishes. Many of these dishes boast unique flavor combinations and twists on local favorites. For instance: Mahiai Table's beef luau appetizer features slow-braised short ribs, luau leaf, Ho Farms lomi tomato and tomato water, while the restaurant's grilled local fish entrée is served on a bed of flavorful, refreshing Ewa corn succotash.
See also: Foodland Farms' first in-store restaurant is going to Kapolei
"Drawing inspiration from Hawaii's sugar plantation days, which were rooted in deep connections to the land through generations of farming and agriculture, Mahiai Table pays homage to our state's extraordinary local farmers, researchers, purveyors and food producers," says Foodland chief food officer Keoni Chang. "Our Mahiai Table team is fortunate to be able to source the bounty of fresh ingredients we serve to our guests right here in our backyard."
For a limited time, Mahiai Table is offering an exclusive discount to Frolic readers: One free dessert with purchase of any entrée. Yes, those malassada cruellers and ube pie are calling your name! This offer is valid from July 29 thru Aug. 9, 2020. Limit one dessert per order; you must show this post to redeem the offer.
Scroll below for a taste of Mahiai Table's menu and the dishes that feature local farmers.
Hawaii Meats Beef Burger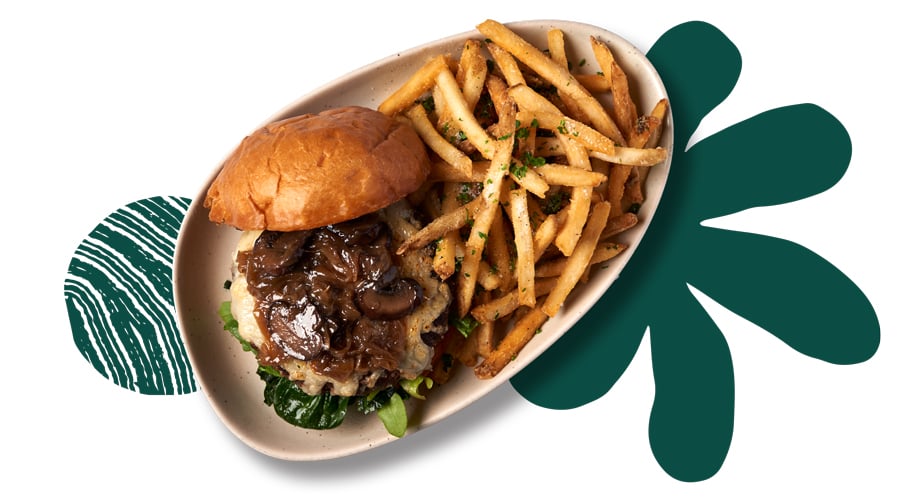 Beef — Hawaii Meats
Sassy mix greens — MAO Farms
Cheese — Sweet Land Farms
Potato bun — La Tour Bakehouse
Available during brunch, lunch and dinner
Grilled Kauai Prawns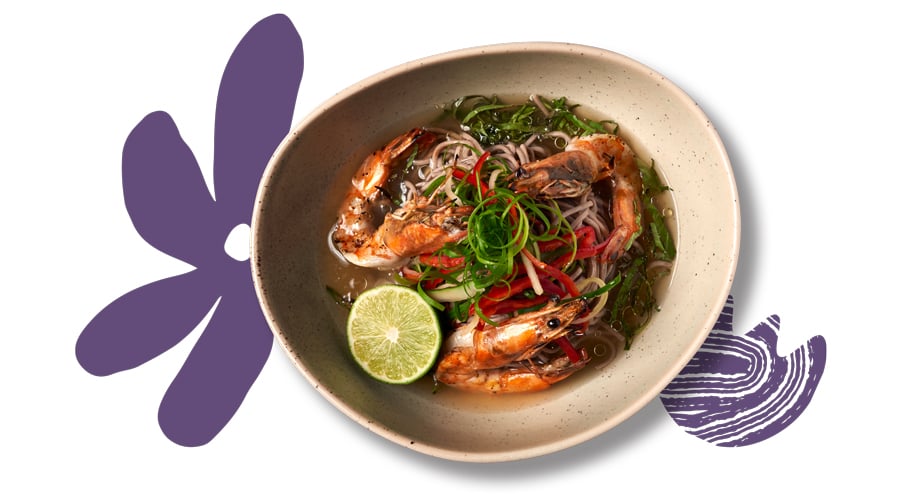 Prawns — Kauai Prawns
Lemongrass — Ho Farms
Micro greens — Ululoa Nursery
Available during lunch only
Hamakua Farms Alii Mushroom Pizza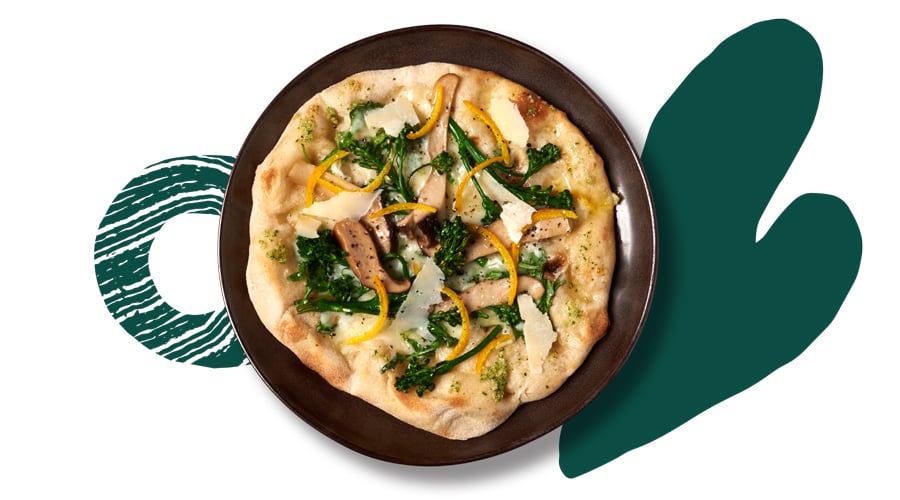 Alii Mushroom — Hamakua Heritage Farm
Cheese — Sweet Land Farms
Spigarello — Ho Farms
Available during brunch, lunch and dinner
Pono Pork Chop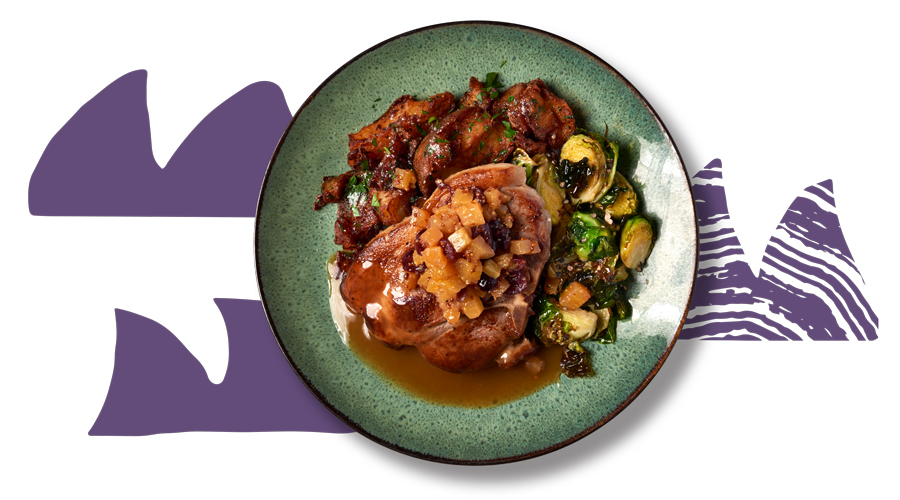 Pork — Pono Pork
Pineapple — Maui Gold
Available during dinner only
Avocado Mash
Pea sprouts — Mari's Gardens
Radishes — MAO Farms
Tomatoes — Ho Farms
Sprouted wheat berry toast — La Tour Bakehouse
Available during brunch only
Foodland Farms Ka Makana Alii
91-5431 Kapolei Pkwy.
Kapolei
670-2770
Daily 6 a.m.-9 p.m.; last restaurant seating at 8 p.m.