2011 Hawaii Social Media Summit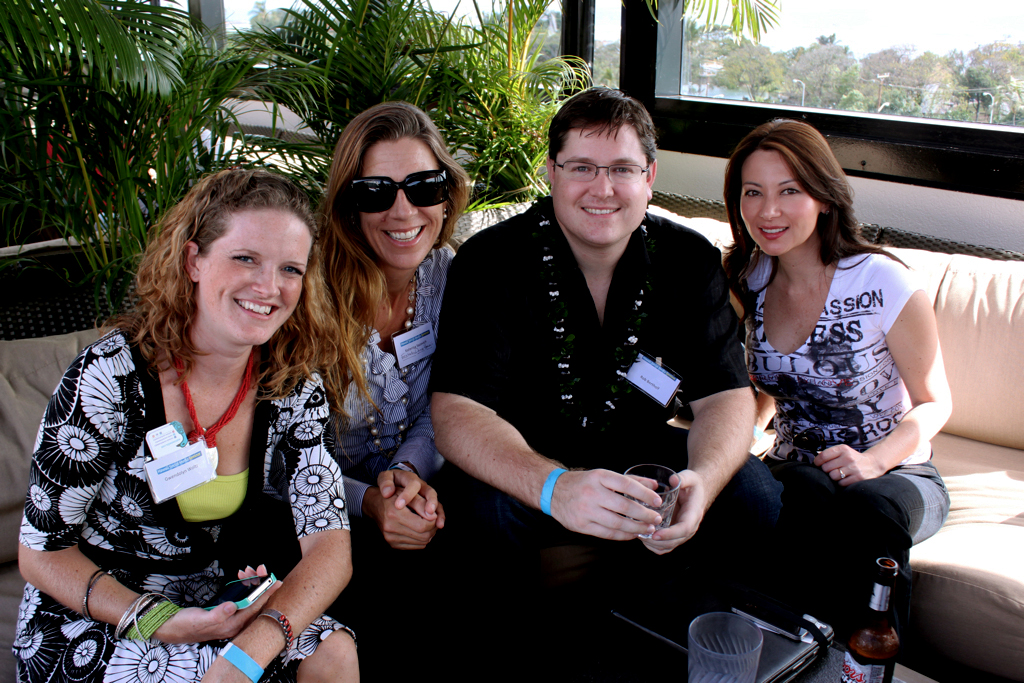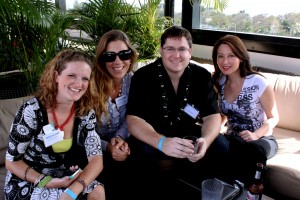 Over 200 of Hawaii's social media, web, technology and business professionals gathered at Dave & Buster's Thursday for the Hawaii Social Media Summit, presented by the Social Media Club of Hawaii and Technology News Bytes.
Emceed by KITV 4's Amber-Lynn Hyden, the event promised to show attendees how to take their social media efforts to the next level with strategies for harnessing the power of your Facebook page and effectively integrating Twitter into your overall communication strategy.
Keynote speakers included Facebook strategist Nick Unsworth, outlining ways to build and launch effective Facebook page campaigns and Mike Prasad, owner of popular social community sites GirlGamer.com, Ani.me and DreadCentral.com, talking about his success of creating niche communities centered around crafting social discussion and engaging a targeted audience.
Local panels included a group-buying discussion by Yelp's Emi Hart, Titus Nakagawa from Groupon and Andrew Roth from Play Hawaii, along with a discussion about social media "Klout" by local social media practitioners, Rob Bertholf, @RoxanneDarling, Tara Coomans and Tammi Hitchcock.
During lunch on the Sunset Lanai, a panel discussion about outsourcing social media was held, with insight from Tara Coomans of SMCHI, Amber Watt from Aqua Hotels & Resorts, John Tapper from Farmer's Insurance Hawaii and Asiana Ponciano from Hawaiian Airlines.
Beyond any techniques or discussion on Klout, the Hawaii Social Media Summit did provide a venue for further discussion and collaboration in Hawaii's social media and technology community. Some of the most valuable experiences from the event came by way of personal connections made during session breaks or in the halls of Dave & Buster's Million Dollar Midway.
Nonstop Honolulu was there to connect, learn and capture the main event followed by a tweet-up at the Sunset bar and a panel discussion on social media and business by Dan Zelikman of Honolulu Civil Beat, Christa Wittmier of Honolulu's Nightlife Diaries, Jason Genegabus from Honolulu Pulse, Toby Tamaye from AT Marketing, Honolulu Magazine senior editor, John Heckathorn and Nonstop Honolulu's The Daily Dish blogger and writer Catherine Toth.
Follow the Hawaii Social Media Summit discussion on Twitter