Your Weekend: The Best Family Fun in Honolulu for June 9–15, 2022
Celebrate sharks, watch a parade and shop at a summer fair on the West Side this weekend on O'ahu.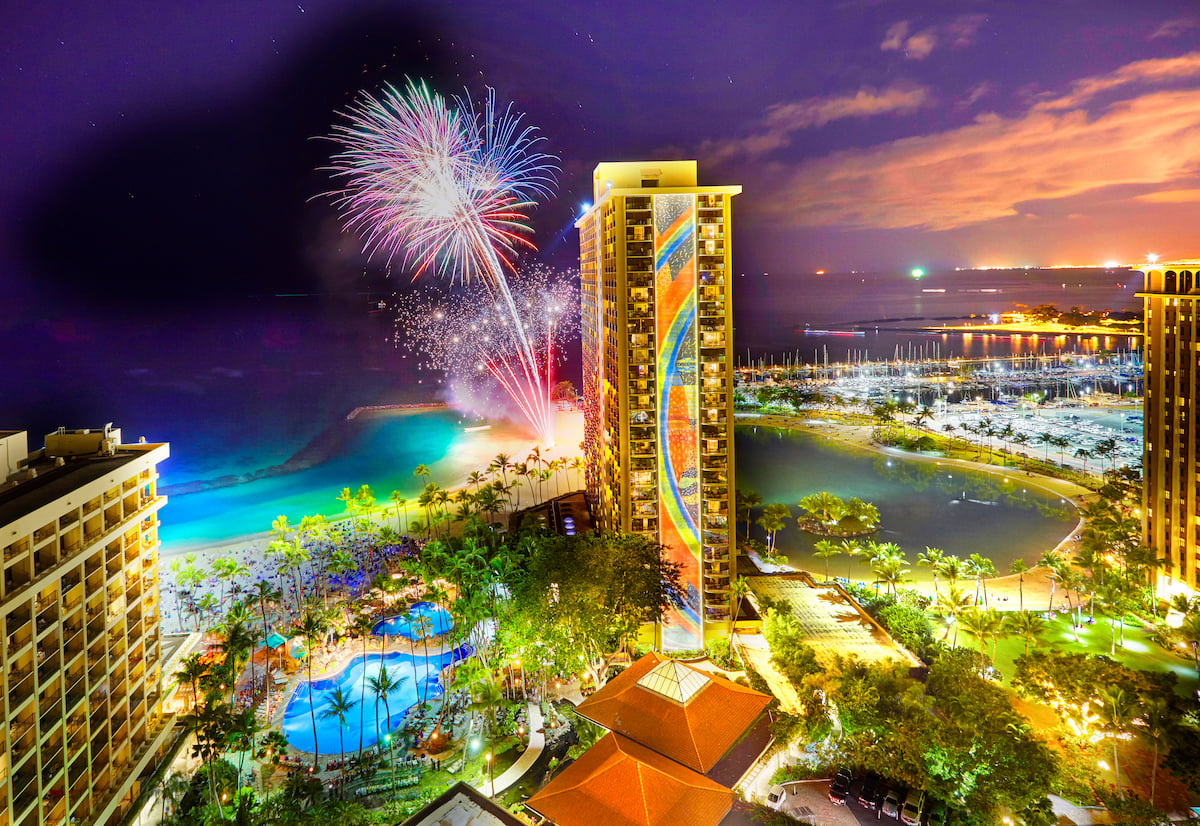 Keiki Storytime, June 9
Keiki storytime is back at the Salt Lake-Moanalua Library every Thursday at 10 a.m., where the librarian puts together a new theme each week with three to four books, songs and a craft activity at the end. In the past, they've done a dinosaur theme where kids could create a dinosaur using a paper plate, crayons, googly eyes and glue. Recommended for younger keiki 2 through 5 years old. Be sure to check out other events, arts and crafts and storytimes at different branches throughout the week. You can see the full schedule here.
Fireworks are Back at the Hilton, June 10
View this post on Instagram
As of last week, the Hilton Hawaiian Village Waikīkī Beach Resort's weekly—and free—Friday night fireworks are back after a two-year hiatus. Make it into a family outing by taking the kids to eat at your favorite Waikīkī restaurant or pack snacks to eat on Waikīkī Beach. Fireworks take place every Friday night at 8 p.m.
Fridays, 8 p.m., Waikīkī
Summer Gift Fair, June 11
View this post on Instagram
Ka Makana Ali'i celebrates the start of summer with a gift fair with pet snacks from Aloha Crisps, T-shirts from It's About Time, treats from Hawaii Candy Factory (above), fun reads from Usborne Books and more. Dozens of these locally owned businesses will be available throughout the mall's Center Court.
King Kamehameha Celebration Floral Parade, June 11
In its 105th year, the parade will start from King and Richards Street from 'Iolani Palace, down Punchbowl Street, through Ala Moana Boulevard and through Kalākaua Avenue. The parade will finish at Monsarrat Avenue and Queen Kapiʻolani Park. If you work in town, expect closures in downtown due to the parade. A cultural celebration will take place at Kapiʻolani Park from 11 a.m. to 4 p.m. with free admission. Families can enjoy hula, live entertainment, locally made products, food and more.
Meet Punky Aloha, June 11
Meet Punky Aloha, a little girl who loves to do a lot of things, except making new friends at Da Shop: Books + Curiosities in Kaimukī. But with some help from her grandmother, magical sunglasses, and the spirit of aloha, she learns that she can do anything. Local illustrator/artist Shar Tuiasoa releases her first book inspired by her quintessential Punky Aloha Studio. She'll be reading from her book and signing copies afterward.
All ages
Free
10 a.m. Saturday, June 11
3565 Harding Ave., Kaimukī
(808) 421-9460
"World Oceans, World of Sharks" Weekend at Sea Life Park, June 11 and 12
Dive into family fun at Sea Life Park with their "World Oceans, World of Sharks!" weekend. Check out the newly renovated Shark Cave habitat, listen to educational presentations, meet characters from Storybook Entertainment, watch keiki hālau performances and see a mermaid! Also, the first 100 guests each day get a complimentary shark-shaped lollipop upon arrival. If you're there on Saturday, June 11, head down to Kaupō Beach Park at 11 a.m. to watch a traditional Hawaiian blessing before two honu from the park's Honu Breeding and Conservation Program are released into the ocean.
Buy Tickets for "The Search for Snoopy: A Peanuts Adventure"
It's almost here – "The Search for Snoopy: A Peanuts Adventure" next to Ala Moana Center's Buffalo Wild Wings is opening soon on July 1. At this new interactive space, you can walk through Snoopy's doghouse, scream Charlie Brown's style in his soundproofed bedroom closet and meet some of your favorite Peanuts characters. Reserve tickets online: kama'āina rates are $24.30 for keiki ages 1 to 13, $30.60 for kamaʻāina adults 13 and older, and free for infants under 12 months.
---
SEE ALSO: 🐾 Love Snoopy? A New Peanuts Immersive Experience Will Make Its World Debut in Honolulu on July 1
---
Check out the New(ish) Razor Sports Location in Pearlridge
View this post on Instagram
Open since late May, Razor Sports drift opened in Pearlridge Center next to Hallmark in the Wai Makai wing. If you haven't gone yet, it's a great time to check out the new venue—there's a grand open special that's $5 off session rides for a limited time. The new location's designed with a sea theme, city and stadium backdrop and a fun forest background. Open daily from 10 a.m., Pearlridge Wai Makai, next to Hallmark, 98-130 Pali Momi St., ʻAiea, (808) 485-5007, razordrift808.com