Your Weekend: The Best Family Fun in Hawai'i for March 17-23, 2022
Celebrate St. Patrick's Day, join a beach cleanup and make a 4-leaf clover pin this weekend.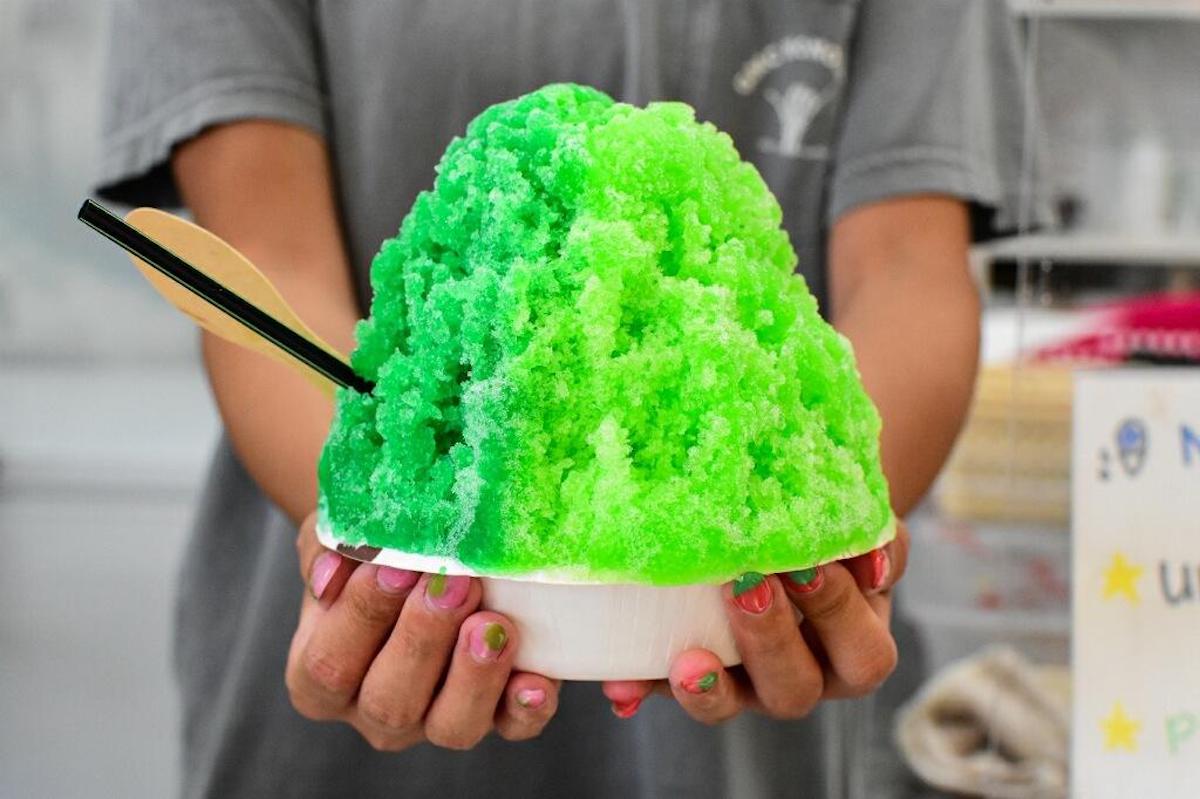 Join the St. Patrick's Day Party at Keiki & the Pineapple
View this post on Instagram
Why do adults get to have all the fun? At Keiki & the Pineapple in Kakaʻako, kids can celebrate St. Patrick's Day with games, music, arts and crafts, and a surprise to take home, too, for anyone wearing green. Admission also includes a drink, too, so kids can pick green-colored milk and adults can order a (much-needed) Americano. The café will also be serving special tie-dye rainbow waffles ($7.50) today.
---
SEE ALSO: 🍍 Family Restaurant Review: Keiki & the Pineapple
---
The full menu will also be available, so hungry kids can feast on open-faced unicorn toast with cream cheese, strawberries and rainbow sprinkles; açaí bowls; or ham and cheese panini sandwiches. And there's lots of room to spread out. While the café doesn't require customers to masks indoors, its staff will wear them while they're working.
On a side note: Keiki & the Pineapple announced this week that its last day of business will be Sunday, May 22, as its lease terminates at the end of May. The owner is looking for another space, so follow Keiki & the Pineapple on social media for updates. Sensory box subscribers can continue to receive boxes; look for an email about this.
All ages
$5 per person
8 a.m. to 3 p.m. Thursday, March 17
Keiki & the Pineapple, 909 Kapiʻolani Blvd., Suite B, Kakaʻako
Parking: Free parking is available in the building on the ground level marked "Customer Parking." There is also metered parking on Ward Avenue or flat rate parking at the Blaisdell Center parking lot. On weekends only, customers can park outside the fence of Valenti Print Group (999 Waimanu St.) for free.
(808) 369-7025, keikiandthepineapple.com, @keikiandthepineapple
Get a Green River Slush Float—or a Green Shave Ice
It's a tradition at Rainbow Drive-In in Kapahulu to replace the strawberry slush for its iconic slush floats with Green River for St. Patrick's Day. People line up for this! The special flavor is only available for two days, so nab yours on Thursday, March 17 at its Kapahulu location only. Go early—the drive-in sells out!
3308 Kanaina Ave., Kapahulu, (808) 737-0177, rainbowdrivein.com
You can also head next door to Hawaiʻi's Favorite Kitchens and grab a green shave ice from Shimazu Shave Ice. We recommend mixing the Green River and honeydew flavors to get that rich green color.
3111 Castle St., Honolulu, @shimazu_shave_ice
Make a 4-Leaf Clover Pin
This kid-friendly craft project is easy and fun to make. (Little ones will need help from adults.) Download the Ben Franklin Crafts project sheet for a template, list of supplies and instructions. These make great teacher gifts, FYI.
Hit up the Honolulu St. Patrick's Day Parade
It's Spring Break—so if you and your kids are off today, head to Waikīkī for the 55th annual Waikīkī St. Patrick's Day Parade, which starts at noon. See marching bands, community organizations, the military and keiki groups march along Kalākaua Avenue to Kapiʻolani Park. Bonus: It's free!
Waikīkī, friendsofstpatrickhawaii.com
Get Tickets to "Beyond Monet: The Immersive Experience"
Did you love the "Beyond Van Gogh Honolulu" exhibit last year? Or did you miss it? Then you'll want to get your tickets now for "Beyond Monet: The Immersive Experience," coming to Honolulu in June at the Hawaiʻi Convention Center. Tickets go on sale at 9 a.m. today. Experience artist Oscar-Claude Monet's most famous works come alive right before your eyes during this special limited-run art exhibit. Fun for kids (and adults) of all ages.
Celebrate the Waikīkī Aquarium's 118th Birthday
The historic Waikīkī Aquarium is celebrating its 118th birthday on Saturday, March 19—and everyone's invited! From 9 a.m. to 1 p.m. the aquarium will host arts and crafts activities—leaf-printing, shark crafts—and kid-friendly educational presentations. Join a beach cleanup from 10 a.m. to 2 p.m. with supplies provided by the aquarium. (Registration for this is required and found here. ) And from 2 to 4 p.m. create your own illustrations of the aquarium's two new whitetip sharks, Mozzarella and Pepper Jack.
Late last month, the aquarium welcomed these two reef sharks to its Hunters on the Reef exhibit. Named for the distinctive white tips on their dorsal fins and upper tips of their caudal fins, whitetip reef sharks are not aggressive toward humans. Their slender bodies are specialized for wriggling into narrow crevices in the reef and extracting prey inaccessible to other reef sharks.
Proof of full vaccination or negative COVID test taken within 48 hours of entry are required. (The aquarium requires only U.S. FDA-approved molecular or antigen tests. No at-home tests.) Masks are required while in indoor exhibits
All ages
Admission is $12 for adults ($8 for kamaʻāina), $5 for kids age 4 to 12, free for children 3 and under.
Various activities from 9 a.m. to 4 p.m. Saturday, March 19
Waikīkī Aquarium, 2777 Kalākaua Ave., Waikīkī
(808) 923-9741, waikikiaquarium.org
Spot a Humpback Whale
Spring Break is a great time to spot koholā—or humpback whales—frolicking in Hawaiʻi's warm waters. These endangered marine mammoths visit the Hawaiian Islands between November and March, and this year has been particularly active and eventful. Spot whales at the trail to the Makapuʻu Lighthouse or at the Diamond Head overlook on Oʻahu. And learn more about these gentle giants with our guide here.