Your Weekend: The Best Family Fun in Hawai'i for February 3–9, 2022
Visit a pop-up market for earth-friendly and vintage items, make crafts and feed a lion for the Lunar New Year, visit Mr. Chickenpants and buy a sweet treat for a cause.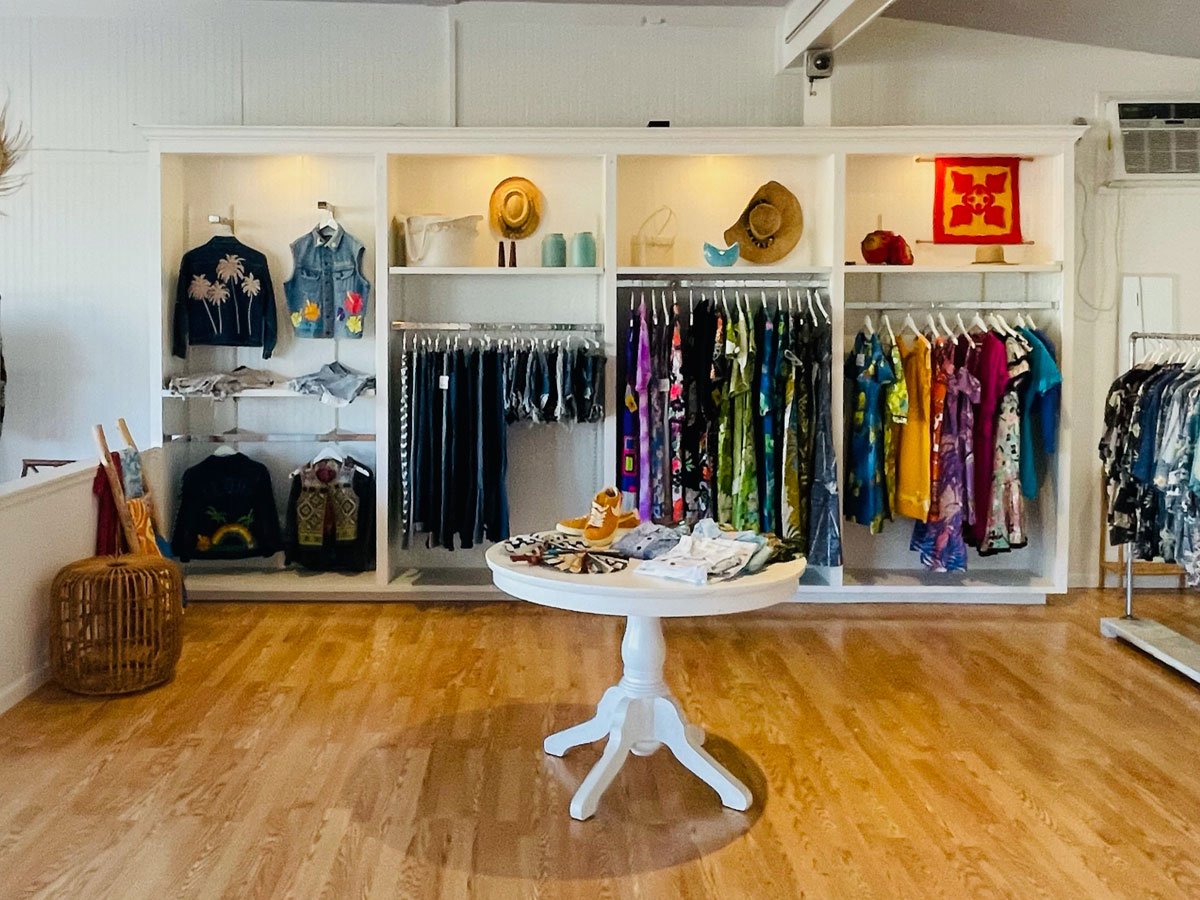 Kōkua General Store Pop-Up
A brick-and-mortar store with regular hours won't open for a few more months, but this weekend you can shop at the Kōkua Hawai'i Foundation's general store pop-up. This month, the store has a sweet gift for Valentine's Day: a set featuring honey from Hānai Hives bees along with a honey dipper and flower seeds. You can also shop for vintage clothes and low-waste household items. If you're interested in volunteering to work at the foundation's new learning farm this weekend, sorry, the monthly event is full through March. We advise you to sign up for the April 2 workday now.
General Store Pop-Up:
Saturday, Feb. 5, 10 a.m.—2:30 p.m.
66-249 Kamehameha Highway, Hale'iwa
Workday:
Where the Lions are
Missed a lion dance on Tuesday to chase away spirits and bring in the Year of the Tiger? Town Center of Mililani is planning a Lunar New Year celebration with those lions, crafts including color your own Chinese New Year slap bracelet, fortune teller games and a martial arts demonstration. If you forgot your lai see, you can pick one up there.
All ages
Free
Saturday, Feb. 5, 5–7 p.m.
Town Center of Mililani, 95-1249 Meheula Parkway, Mililani,
(808) 625-0108
Here is where lions will also appear this weekend:
Hawai'i Children's Discovery Center, Saturday, Feb. 5, 10:30 a.m. You can also still reserve then pick up a DIY tiger hand drum kit for $5.
Hawai'i Kai Towne Center, Saturday, Feb. 5, 11 a.m.
Windward City Shopping Center, Kāne'ohe, Sunday, Feb. 6, 11 a.m.
SEE ALSO: 🧨 Chinese New Year: Our 5 Tips for Watching Lion Dances in Honolulu
First Friday at HiSAM
A new exhibit is always a reason to celebrate. The Hawai'i State Art Museum opens its immersive installation, "Shelter" by artist Zachary Angeles, with First Friday fanfare. You will need proof of vaccination or a negative COVID-19 test and are encouraged to register at zachangeles.com before you walk in to the mirrored piece which was designed to capture and reflect energy. Afterward, you can watch dance performances in the outdoor sculpture garden. We are especially intrigued by the Get Ur Duck On Movement installation which, we're told combines avant garde commentary with surreal absurdity—in this case that may include 100 beach balls and "one tiny rubber duck." Don't forget to look for Mr. Chickenpants before you go.
All ages
Free
Friday, Feb. 4, 6–9 p.m. You can also visit the installation on Mondays, Fridays and Saturdays throughout February.
250 S. Hotel St.
(808) 586-0900
View this post on Instagram
Valentine's Day Treats
A Cake Life's popular sugar cookie decorating set is all heart, three sugar cookie hearts to be exact which come with icing and sprinkles. But we're also loving the cookie and card combo featuring cute shapes including friendly hearts, a chocolate-dipped strawberry and a cupcake. shop.acakelife.com
Pre-orders for Artizen by MW's large heart-shaped macaron lollipops, eclair sets and special Valentine's Day pastry boxes are due by Saturday, Feb. 5. artizenbymw.com
Chocolatier Chocole'a is selling dark chocolate-dipped Red Vines with festive sprinkles along with special truffle sets, chocolate-dipped Oreos and other sweets. chocolea.com/shop
Olympic Games
It's only been a few months since the Summer Games, but we can't wait for the winter athletes to take their turn at going for gold. The first events for the Winter Olympics in Beijing kicked off Wednesday, Feb. 2 (mixed doubles curling), but the opening ceremonies are Friday, Feb. 4. Just a few notes: Beijing is 18 hours ahead of Hawai'i, we don't have any local athletes competing this year (our dive into the athlete profiles on teamusa.org didn't reveal any) and events will air on several networks including NBC and MSNBC.
Here are a few fast facts from teamusa.org to get you started:
The 222-member 2022 team is the second-largest U.S. team in Winter Games history (the largest was the 2018 team, with 228 athletes); 107 are women, 114 are men and one is nonbinary.
The athletes come from 31 states.
The youngest athlete, Alysa Liu, will be 16 years old when she takes the ice for her first competition on Tuesday, Feb. 15. In 2019, she was the first female skater to land both a triple axel and a quadruple lutz in the same program.
To get the kids excited, read the keiki-friendly history of the Olympics on kids.nationalgeographic.com or play games and learn fun facts at CBC Radio Canada's site.