Your Weekend: Ideas for Family Fun-September 10, 2020
Tour a voyaging canoe (or two) and dance to sea shanties, explore different fruit trees, grab a piece of string or deck of local cards to play a few small-kid time games, shop at a new local virtual marketplace and plan for Halloween.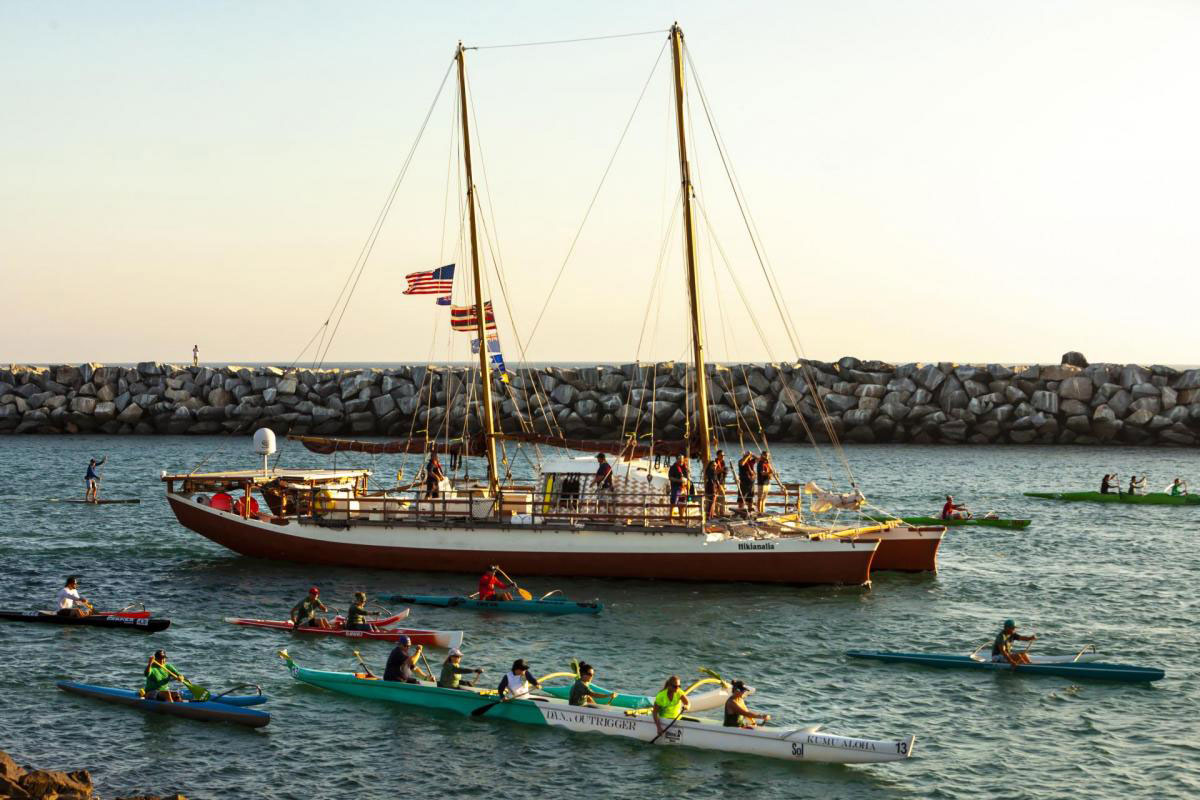 Photo: Courtesy of Ocean Institute, Dana Point
The Hikianalia is one of the boats that will be highlighted in a virtual maritime festival.
Oceanic Institute Maritime Festival
Things are getting shipshape this weekend at this maritime celebration. It is based in California but thanks to our now virtual world, you can watch local captain Mark Ellis taking people on a tour of the Hikianalia and Hōkūleʻa. Both are in dry dock right now and Ellis will tell viewers what's in the future for the sister canoes. Tune in to the livestream at 1 p.m. on Saturday for that and stick around for music by Kalama. For something a little different, you can watch performances of sea shanties, tour a reproduction of a 17th century boat that brought English settlers to Maryland hundreds of years ago or watch mermaids swim and teach kids how to protect the environment with a special storytime.
Free
Friday, Sept. 11 through Sunday, Sept. 13. We found most of the family fun on Saturday with the live shanty singalong at 9 a.m. in Hawaiʻi, mermaids at 10 a.m. and tours beginning at 11 a.m.
---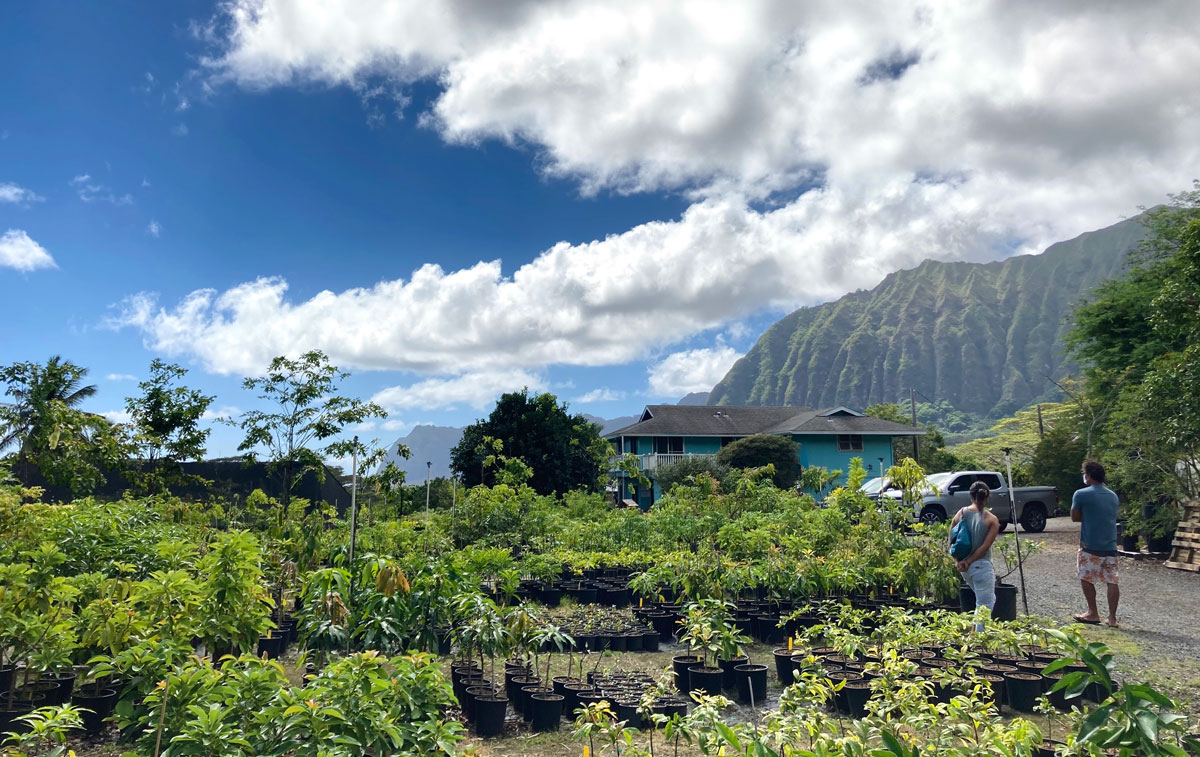 Photo: Martha Cheng
Frankie's Nursery
Make a Nursery Run
Gardening centers are open and you can go in a group (unlike beaches and parks). So, take a drive to a nursery to pick up a tree or shrub, vegetables or herbs to grow at home. Frankie's Nursery in Waimānalo has long been a favorite for its vast selection of interesting fruit including the farm's Meli Kalima, a low-acid super sweet pineapple. If you're not ready to commit to planting just yet, visit the fruit stand to try mangosteen, jackfruit, sapote or whatever is in season. 41-999 Mahiku Place, Waimānalo, (808) 259-8737, frankies-nursery.com
Just down the road, HONOLULU's dining editor Martha Cheng says you can visit The Plant Place, which offers more ornamental flowering plants but also fruit trees, including a pretty variegated calamansi and miracle berry, which makes sour things taste sweet. Ask to taste the miracle berry, and then try a calamansi right after: pretty sweet. 41-821 Waikupanaha St., Waimānalo
While you're in the neighborhood, stop at Waiāhole Poi Factory for fresh poi, Hawaiian plate lunches, kūlolo or its Sweet Lady of Waiāhole dessert of housemade haupia ice cream on top of warm kūlolo. It can get busy, so we recommend ordering ahead online. If you do end up waiting head to the grassy area just past the building where kids can run in the shade. 48-140 Kamehameha Highway, Kāneʻohe, (808) 239-2222, waiaholepoifactory.com, @waiaholepoifactory on Instagram.
---
See also: 6 Fruiting Plants You Can Grow on Your Own Lānai on honolulumagazine.com and our 11 Tips to Start a Backyard or Lānai Garden in Hawai'i
---
Play Old School-Style
Brainstorming ideas with a bunch of the HONOLULU Family parents, we started talking about some of our favorite small-kid-time games. Introduce the kids to Cats Cradle, Chinese jump rope or add a twist to jump rope and hopscotch. We loved ideas for indoor hopscotch using bubble wrap (although I would suggest taping the squares down), a noisy letter version to teach kids sounds and volume, a shapes version that can be a maze or a start of Simon Says. Add in a ball toss or something similar to make it even more challenging.
Puzzles can be difficult to come by but you can still get hanafuda cards. Hanafuda Hawaiʻi has instructions as well as an online shop with bigger cards and a set with Hawaiian plants and animals. While you're waiting for your deck to arrive, resurrect a few traditional card games. Remember slapjack and pig? What about spoons?
Read more about the local grandmother who created the local hanafuda deck from honolulumagazine.com.
---
Shop Local
We're all about supporting Hawaiʻi businesses, including Aloha Home Market's first digital market. About 50 vendors will be selling everything from jewelry to home and clothing accessories. One of our favorites is Micro Mahalo's colorful letters made out of plastic gathered from our beaches and water. The marketplace opens Friday at noon with giveaways and discounts for shoppers and runs through Sunday evening. alohahomemarket.com
While you're looking for ways to refresh your wardrobe, home or toy collection, it's a great time to take another look at our Best of HONOLULU Family shopping winners. From adorable wood toys that allow keiki to play with their food to the softest blankets, find out which nine places our readers and editors named best.
---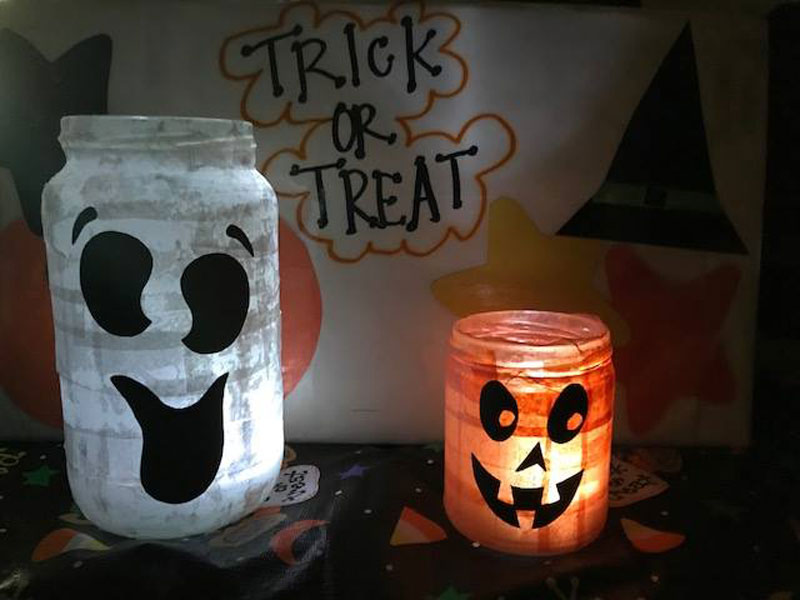 Photo: Courtesy of Hawaiʻi Children's Discovery Center's Facebook
Register: Hawaiʻi Children's Discovery Center Keiki Costume Ball
We have no idea what Halloween will look like this year. (Do you have any ideas for trick-or-treat? Email us at info@honolulufamily.com.) A family-favorite center is hosting a costume ball. Register now for trick-or-treating and arts and crafts at the discovery center. All families will be socially distant so space is limited. Face masks are required, so feel free to get creative with it.
$12 for each non-member, $8 for each member
Three time slots are available: Friday, Oct. 30, 9-11 a.m.; Saturday, Oct. 31., 10 a.m. to noon and 1 to 3 p.m.
Hawaiʻi Children's Discovery Center, 111 ʻOhe St.
(808) 524.5437, discoverycenterhawaii.org/events
---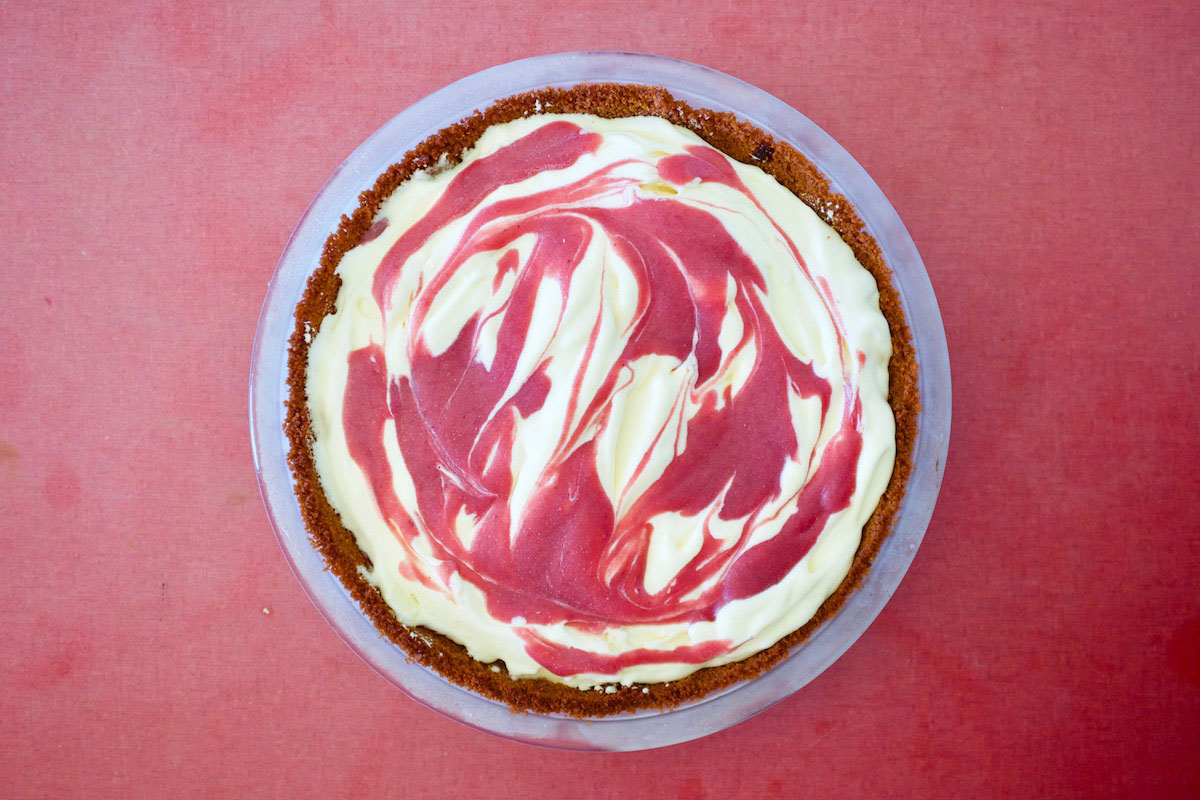 Photo: Martha Cheng
Homemade strawberry-guava ice cream pie ice cream.
From Our Family
Faced with a glut of summer fruit, in particular strawberry guava, I turned to ice cream making. Sweet Cream and Sugar Cones, which you can order through Da Shop, is my go-to ice cream cookbook. Written by Honolulu resident Dabney Gough, it shares recipes from San Francisco's beloved Bi-Rite Creamery, including the popular honey lavender ice cream and salted caramel flavor. I tweaked a cheesecake ice cream pie recipe to incorporate strawberry guava and swapped out vanilla beans for pandan in another for a tropical flavor. Next up: the vegan coconut chocolate ice cream. —Martha Cheng, dining editor
Saturday ice skating classes were canceled and our only ice rink closed, so I gave rollerblading a shot. No jumps, no spins, no fun. Then, I discovered off-ice skates that are supposed to feel like skating on-ice—edges, jumps and spins on wheels! I ordered a set of "blades," waited eight weeks, mounted them onto my figure skates and headed out. After testing out a few ways to stop, I ordered knee and wrist guards to boost my confidence. I am still on the lookout for smooth concrete floors. —Christine Labrador, art director