Learning At Home in Hawai'i: 18 Free Educational Programs For Keiki
Our top picks for another stay-at-home weekend of social distancing.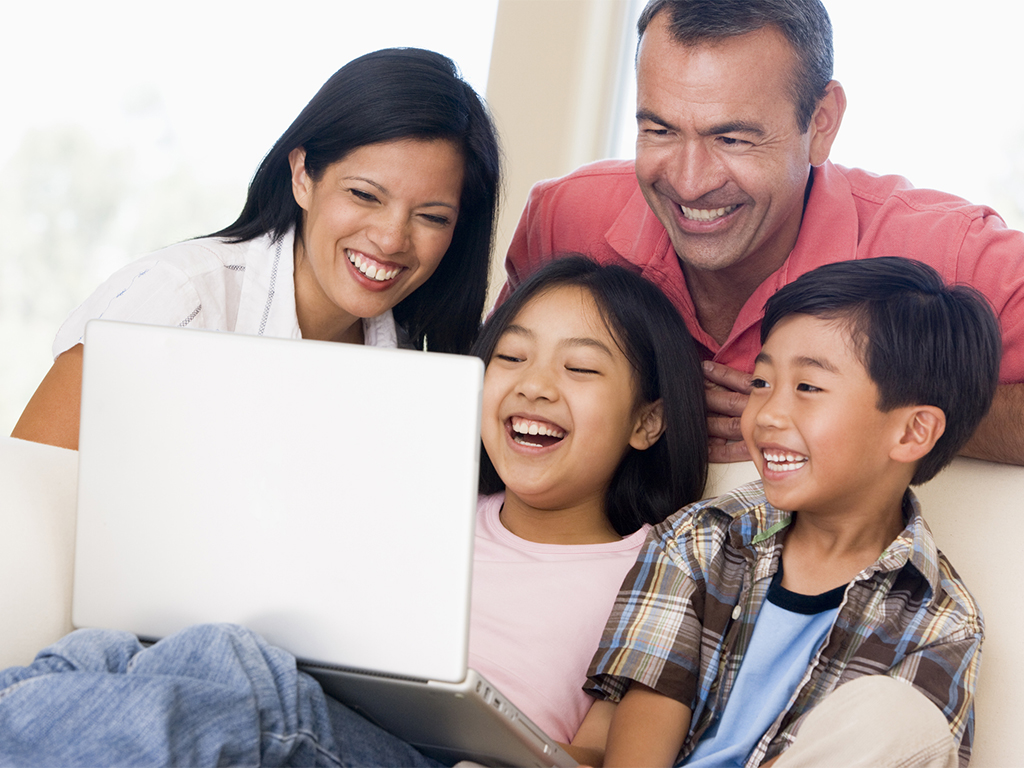 Home-based education got a lot easier, thanks to kids' apps, videos and services now offered for FREE to families affected by the coronavirus pandemic. If you need ideas for homeschooling, here are 18 free services that we love. Good luck, have fun and stay well!
For Classroom-Style Curriculum
Always free, Khan Academy uses instructional videos, quizzes and practice sessions to teach keiki about science, math and humanities. Use the age-based schedules provided by the academy to plan your days. Lessons range from kindergarten through college level, so you can brush up on your own math skills—or gasp at what your kids will learn in the future.
The BrainPOP app typically costs over $200 per year, but the company is offering free content while schools are closed. We love this app for entertaining lessons and videos, plus kid-friendly approaches to difficult topics. Once you register, you will receive free access to: BrainPOP Jr. for grades K to 3rd; BrainPOP for grades 4th and up; and BrainPOP ELL for non-native speakers of English.
SEE ALSO: Education Cheat Sheet: New Roles for Parents and Children in New Forms of Learning
Teachables is a program with free worksheets for children in grades pre-K to 8th. Find everything from puzzles and logic problems, to grammar and decimal practice pages. Don't have a printer at home? Click the "open" tab on the worksheet of your choice, then have your children write  answers on a sheet of paper.
For daily projects that encourage kids to keep thinking and moving, visit Scholastic Learn At Home. Daily lessons are divided into four age groups, and new programs are introduced every week. (Last time we checked, the website was ramping up for Week 4). Fans of Dog Man and Captain Underpants graphic books will enjoy videos and activities from "Dav Pilkey At Home." This fun, new feature launched on April 1. Really. No joke.
SEE ALSO: Education Cheat Sheet: Embracing the Challenge of Distance Learning for homeschooling ideas from local teachers.
For Physical Exercise and Mental Health Breaks
When your family feels stressed and anxious, watch any of the free videos on Yoga Ed.'s website to deep-breathe and get into calming poses. We've always loved Yoga Ed.'s certification program for teachers and adults who work with children, tweens and teens. There also will be a livestream panel and free workshop titled, "Trauma Informed Yoga and Mindfulness For Students," on Thursday, April 9 (2 p.m. local time/5 p.m. Pacific Time), where participants will learn to identify trauma in keiki and support them. This free service couldn't have come at a better time!
SEE ALSO: Education Cheat Sheet: Tips for Fitness at Home from a P.E. Teacher
Joe Wicks, a fitness instructor from the United Kingdom, livestreams 30-minute daily classes titled, "PE with Joe," on YouTube. Although the live shows are inconvenient for families in Hawaiʻi (10 p.m. local time/9 a.m. in the United Kingdom), you can wake up the following morning to the previous night's videos. His P.E. classes are high-energy HIIT-style with kid-friendly moves, such as the "bunny bounce" and "Spider-Man" lunge. If you're a parent who misses jump-squats and burpees at the gym, then this program's definitely for you.
Do your children have trouble grasping the concept of "6 feet apart"? The game, "Social Distance Running," helps keiki understand how the coronavirus is transmitted—and allows your family to sneak in cardio exercise, too. Run or fast walk (safely) around the home or backyard while keeping 6 feet away from one another. Get any closer, and you're out of the game until the next round!
Tweens and teens who want to connect with other peers in isolation can visit "Talk About Real Things" a 15-minute daily livestream about mental health. Programs are on the Well Being Therapy Center's website (12:30 p.m. local time/6:30 p.m. Eastern Time), Monday to Friday. Viewers need to register the first time—but can watch daily programs anonymously with the Zoom app.
For Entertaining Videos With Valuable Lessons
Need free, educational videos for your keiki while you work from home? The PBS Kids Video app offers hundreds of free TV shows and clips that play forever and ever—until you hit pause. Toddlers and preschoolers can learn social-emotional skills in Daniel Tiger's Neighborhood. The 5-to-7 group should be able to understand the technical language in Sid the Science Kid and Nature Cat. For math, we like Odd Squad about a group of mystery-solving kids who are good with numbers. Parents also can use the PBS Kids Video app to share video clips with their friends via email, Twitter and Facebook.
SEE ALSO: Education Cheat Sheet: Managing Screen Time During the Coronavirus
Amazon Prime Video removed its paywall to offer more than 40 children's videos and movies for free during the coronavirus pandemic. Your family can watch Prime originals, such as Pete the Cat and If You Give a Mouse a Cookie, and other shows reserved for members. Sign up for a free Amazon Prime account, then click on the "Amazon Free For All" page. While you're on Amazon, you might as well check to see the going rates for hoarded hand sanitizers.
For Science, Tech, Engineering, Art and Math (STEAM)
Got kids who love coding? Send them to "Code Break," a new weekly interactive classroom with tech-savvy celebrities who guide children through coding challenges. Watch it live (Wednesdays, 7 a.m., local time/10 a.m. Pacific Time). Ashton Kutcher the actor will be the special guest on the April 8 show. You need the free Zoom program to watch live; or you can watch past episodes here. This is a brand-new program, so only three shows have been posted, so far.
For entertaining lessons in science, history, social studies and nature, we recommend the free trial on True Flix. Topics range from ancient civilizations and extreme nature, to farm-to-table foods and women's history. When kids click on a subject, they can watch a related video, read books or complete other related activities. Keiki can spend hours on this site.
Disneyland is closed, but kids still can visit "Imagineering in a Box," a video series showing how designers, artists and engineers work together to build theme parks. Children can create their own story, design rides and themes, develop their own characters then watch everything come together in video. Now, if we only had 3D printers at home to bring the rides to life!
Years before the pandemic forced families to stay at home, the Art Explorium's website already offered dozens of free, age-based art lessons for children. We love the Hawaiʻi-centric themes, including "Ahupuaʻa Structural Puzzle" and "Moving Mountain Waterfall" for elementary-school students, and the "Trash Grabber" for kindergarteners. Find six years' worth of lessons for kids ages 3 to 13, enough to ride out the stay-at-home order.
SEE ALSO: Education Cheat Sheet: Building Grit