Your guide to Sailor Jerry Festival 2016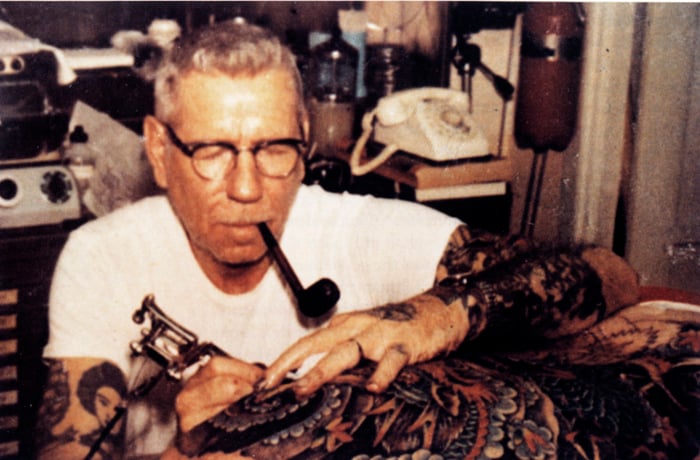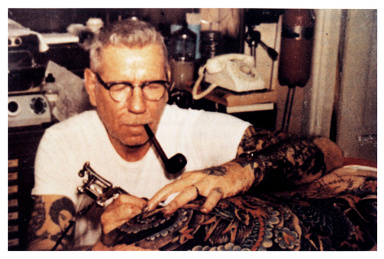 Here in Hawaii, Norman "Sailor Jerry" Collins is a big deal, but then you already knew that. The famous tattoo master's birthday is celebrated with various shenanigans including an annual trip to Hawaii by the folks from New York-based Sailor Jerry Rum,. Thanks to them, journalists and contest winners spend three crazy days and nights barhopping and touring Oahu in Collins' honor. And beginning last year close to the anniversary of the great man's death, Oahu promoter Jason Miller of 808 Shows and Josh 86, owner of Downbeat Lounge and Proof Public House, launched an ambitious annual project designed to take over Chinatown with a celebration of Sailor Jerry's legacy, art and influence on Hawaii.
This year the Sailor Jerry Festival, which donates a portion of its proceeds to members of Collins' family, is even bigger. Eight participating venues are hosting tattoos, live music, art, skate demos, pinup and burlesque: NextDoor, Downbeat Lounge, Bar35, The Manifest, Black Cat Tattoo, Old Ironside Tattoo (the residents of Sailor Jerry's original tattoo shop), The Tiki at Scarlet, and Proof Public House.
When: Saturday, June 11 from 6 p.m.-2 a.m.
Where: Chinatown
Details: Must be 21+ to purchase a ticket, except for the 18+ matinee show at Manifest from 6 to 10 p.m. Tickets are $10 to get into all the venues, available here or at Manifest starting at 6 p.m. Manifest matinee show is $5.
Venue Highlights:
Old Ironside Tattoo (1033 Smith St.)
-Visit Sailor Jerry's old shop, see their Sailor Jerry memorabilia and get a deal on Sailor Jerry Flash Art. Extended hours.
-WWII Red Light District Teaser Tours meet in front of the murals outside the shop at 7:30, 8:30 and 9:30 p.m.
Black Cat Tattoo:
-Extended hours and an art show featuring work by artists from all over the island.
Proof Public House:
-Skate demos courtesy APB Skateshop Hawaii from 6 p.m.
-Vendor booths in Chaplain Lane
-Drinks and pizza
Downbeat Diner & Lounge (21+):
-Hori Smoku Norman Keith "Sailor Jerry" Collins documentary screening, 6:45-8 p.m.
-Live music with Siire, Grapefruit, Superfuct, Natas, Dunes (their final show) and Ivory City from 8:45-close in the lounge.
Manifest (18+ from 6-10 p.m., 21+ from 10 p.m.-2 a.m.):
-18+ hardcore matinee show with Cvltists, Out of Bounds and Nesta. 21+ party with resident DJs afterward, from 10 p.m.-2 a.m.
Bar 35 (21+):
-Happy Hour specials
-Live band: Discord & Rye from 8-10 p.m.
-DJs Osnizzle and Tittahbyte from 10 p.m.-close.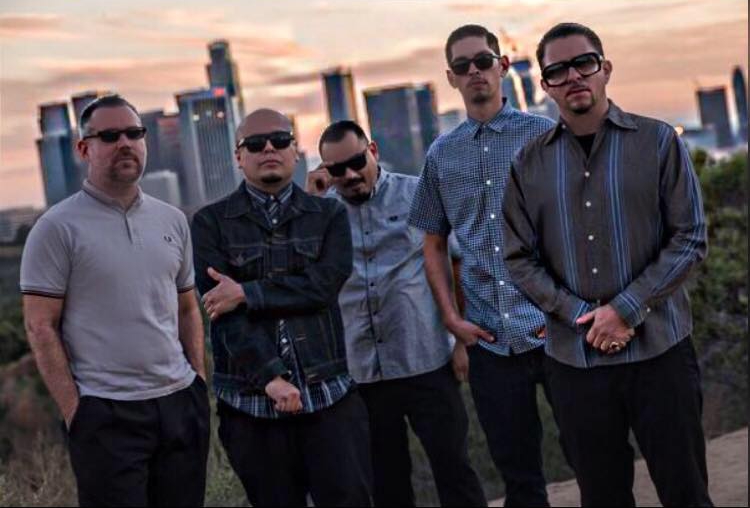 NextDoor (18+, doors open at 8 p.m.):
-Live music with Pressure Down Soundsystem, Sistah Roz & the Treasure Tones, Smokestack and LA headliners The Aggrolites from 8 p.m.-1 a.m.
Scarlet HNL & The Tiki at Scarlet (21+):
-Burlesque shows at 8:45 and 9:30 p.m. Pinup fashion show at 9:05 p.m.
-Pinup-themed drag revue from 10 p.m.-2 a.m.
Some party pics from last year's event:
Party pics: Sailor Jerry Festival