Your Eat the Street ?s answered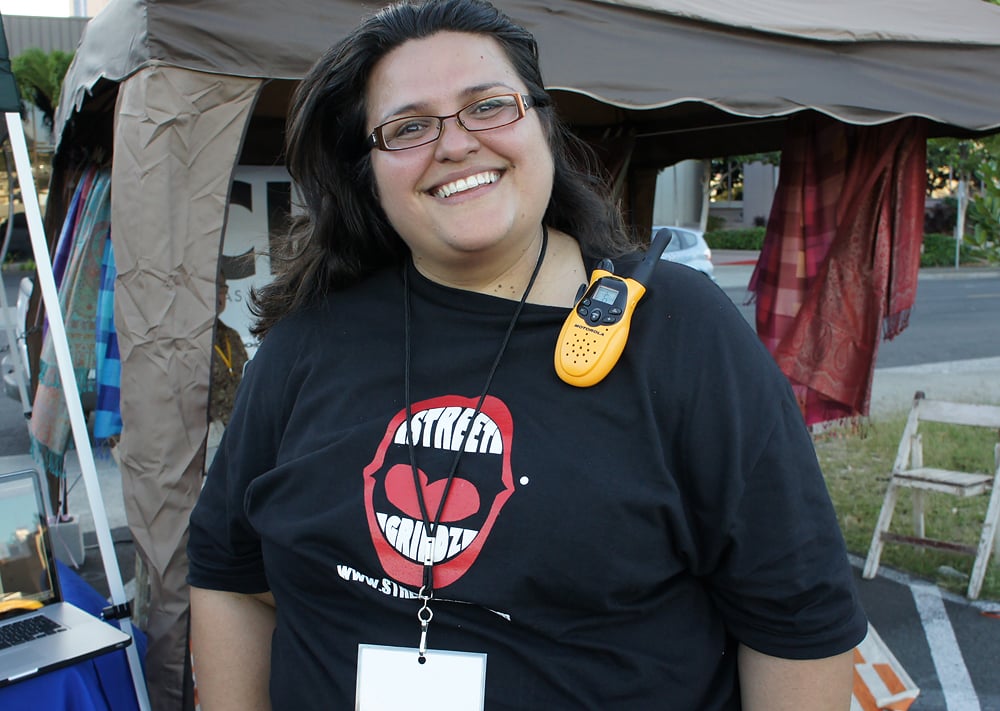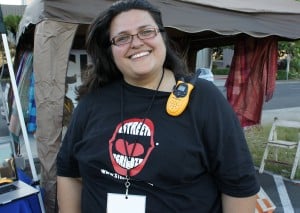 Whether you're new to Eat the Street or a two-time veteran, we know you have questions, suggestions and concerns about the event, so we wanted to give you a chance to fire them off to Streetgrindz.com's Poni Askew, the mastermind and organizer of Eat the Street.
Here are Poni's responses about the upcoming Eat the Street Japan — on Thursday, March 31, from 5 to 9 p.m., at 555 South St.
Have you considered opening earlier than 5 p.m.? Lots of folks get off from work or school earlier than 5 and would like to head to the event straight from work. Maybe that would help spread out the crowd.
You're reading our minds! We actually have thought of expanding the hours for the event for the two reasons you mentioned.
Will you be adding more trash cans?
Yes! There will be two trash stations placed in the middle of the event. It will be easier to find and more accessible. We have partnered with tr3ees.com again to help us keep our event as "green" and sustainable as possible. So, they will be separating our trash and ensuring that is recycled and disposed of properly.
I am so excited and would like to come to Eat the Street, however, I heard that a lot of food stands ran out of food prior to the end of the event. Will vendors have enough food for the whole time of this event?
There were a couple of trucks who ran out of food, and there were many who didn't. With February being our second event and the growing popularity of Eat the Street, it's terribly impossible to predict attendance. Also, there is a point where each vendor has prepared all that was humanly possible for them. (One vendor made approximately 800 pounds of shredded beef last month and still sold out. Man, that's a lot of beef!) I know that the trucks and vendors will strive to meet the demands of the event. Thank you for your patience as we continue to learn and grow.
What are some of the featured Japan-inspired dishes for the March 31 event?
You can find a list of participating vendors and what they will be offering for the Taste of Japan on Nonstop Honolulu. Here's their preview guide.
Any word on the physical placement of some of the more favorable trucks so the lines don't cross other trucks?
We have a strategy to ensure that lines for the more popular trucks do not cross. We also reconfigured the event's layout to hopefully help with that.
Will the truck serve limited menus? Might make for faster movement.
It was suggested at the last event that trucks offer a limited menu. Many of the vendors actually did this, and it helped a lot with speed of service. I will continue to make this suggestion to our vendors.
Could the trucks serve smaller portions so that we could sample more from other trucks?
Changing the trucks' menus to a few sample-sized items will change the event entirely. We're thinking about that idea, but for an entirely different type of event.
Where will be the best place to park?
There will be some stalls available in the parking lot (coned stalls are reserved for vendors and media); street parking on all four surrounding streets; and overflow parking can be found at Restaurant Row.
This event has so much potential, but it's hard to tell others to come down, when waits average an hour. I know this is not your doing, but the food trucks need to step up their game to make this a better experience. Pre-made foods, tripling of staff, etc. Do what it takes to make waits shorter.
I'm working with the vendors to continue to find ways to address the concern of lines. At the last event, Gogi Korean Tacos increased its cooking power and man power; Melt served just a few menu items to help expedite the line; T.A.S.T.E. set up a fantastic "flow" to ensure quick line movement and Le Crepe Café increased the amount of cook tops. The vendor count has also increased to 32 which should also help with the lines. We are working hard to feed the masses. It's a tough situation for Eat The Street and many of the vendors to be in. Popularity at times is a curse… a tasty curse, but still a curse. We will continue to explore options for improving the line situation.
Will there be any live streaming, and more importantly, will Mari Taketa be allowed to cut into a durian?
Nonstop has some fantastic things up their sleeves for live streaming #EatTheStreet Thursday night. Be sure to check in Foursquare and use the hashtag when Tweeting about our benefit for Japan. As for Mari and her durian love… I love Mari, but I may have to bust out some Singaporian laws for the event.
How are the lines going to be managed? As much as I want to participate, I'm not one to stand in line for 30 minutes or longer for food.
It's funny, as lines have been the topic for everyone, I've done my own pseudo poll, seeking thoughts and ideas to bring resolution to the concerns. Many agree that lines are inevitable. Comparisons have been made to the lines at Punahou Carnival, Taste of Honolulu and Made in Hawaii. Many years later, the lines are still long. The reality is our popular vendors come with long lines. What I am committed to is the continued effort to seek a resolution. In regards to the poll, one resounding piece of feedback was that not all the vendors have long lines and/or long waits. Indeed, we have our trendy trucks that EVERYONE must rightfully try. I don't think we will ever come up with a solution to soften the blow of popularity. Imagine a long line of Lady Gaga fans only being given 20 seconds to speak to her? Turnover would be quick, but the line will inevitably be long. Why? Because she's fabulous!
Can each truck be given a "map" to post showing the truck line up, eating, trash area, etc.?
We will have a map posted on this page on Nonstop Honolulu on the day of the event. I think we can also find ways to make it available at the event.
Video with Poni Askew answering your questions