Young's Fish Market opens in Kapolei
The Kalihi Hawaiian food icon expands west with a second location at Kapolei Commons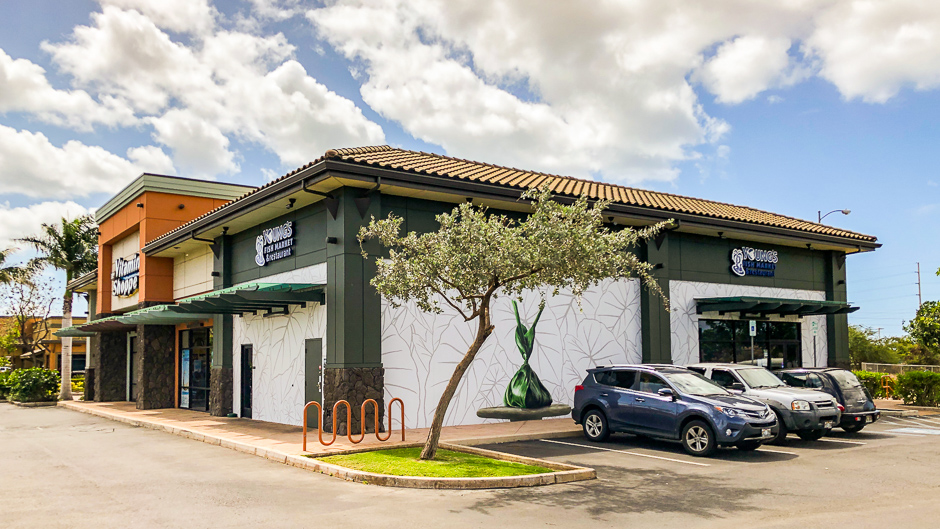 Get ready, Second City: Young's Fish Market will open on Monday, April 29 at 10 a.m. in Kapolei Commons. You can catch a movie, go shopping at Target and snag some kaukau all in one trip. Young's second location will have more seating than its Kalihi spot but if you get takeout, your lau laus will still be steaming by the time you get home. Say whattt?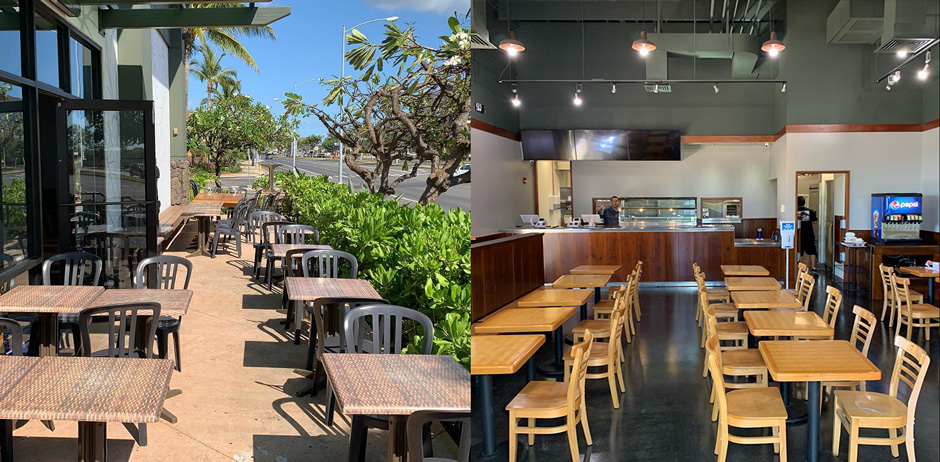 The Kapolei outpost, in the old Kua Aina Sandwich Shoppe spot in the same building as Vitamin Shoppe, has seating inside and out and features a custom mural of a gloriously verdant lau lau by Pow Wow co-founder and artist Kamea Hadar. The menu of local favorites remains largely the same but third-generation president and CEO Daniel Young says there will be more poke and bento options.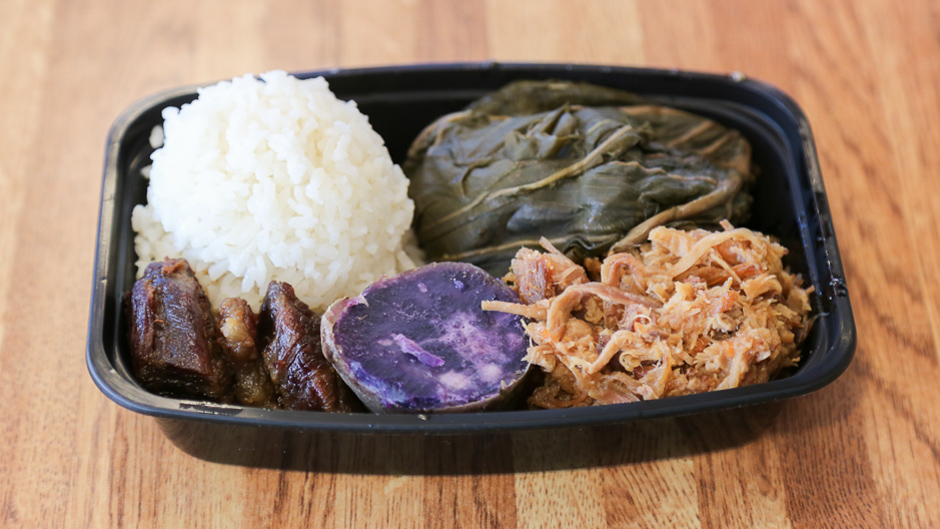 I particularly crave Big Al's onolicious Hawaiian bento ($12) which packs a hearty meal of a mini lau lau, kalua pig, pipikaula, rice and Okinawan sweet potato in a small, yet dense, package. On your way to the mainland? Pick up frozen lau lau and other chilled omiyage to take with you to the airport.
Young's Fish Market opening in Kapolei is just the latest in a series of local institutions expanding across the island, further proving that local food is back. It's also the first expansion for the iconic Young's, which opened as a small fish market on Liliha Street in 1951. They primarily sold fish, hence the name, but little by little they expanded with groceries, crack seed, Chinese food and more until a friend suggested they sell Hawaiian food. Ever since, that's what they've been known for. The Liliha store closed and over the years and the shop moved around Kalihi before settling at City Square in 2000.
On Monday, the grand opening day, Young's is including a free fountain drink with any plate lunch purchase.
Young's Fish Market
Kapolei Commons
4450 Kapolei Pkwy
Kapolei
10 a.m. – 9 p.m. Monday – Saturday
10 a.m. – 6 p.m. Sunday
www.youngsfishmarket.com