World on a plate: Addis Ababa Hawaii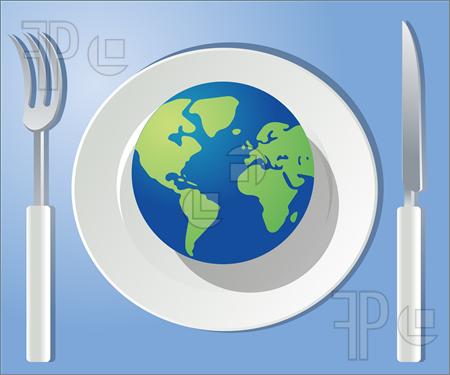 Back when I worked at the Associated Press in Tokyo, we all knew the biggest news story out of Japan would be The Big One. Not the death of the World War II emperor, not even the 6.8-magnitude Kobe quake, which killed more than 6,400 people in 1995. Because of Tokyo's cyclical history of massive tremors, including the 7.9-magnitude Great Kanto Earthquake that killed 140,000 in 1923, we braced for the one that would devastate the economic superpower.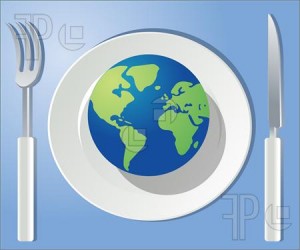 I never thought that memory would come back to me Thursday night. And I never imagined the story of The Big One would be written in sheets of black water.
I was at Addis Ababa Hawaii, a new pop-up restaurant that takes over the J2 Asian Fusion space in Kaimuki once a week, and my thoughts were 10,000 miles away in North Africa. Nonstop reader Jay Parasco had arranged for his old UH professor James Spencer to guide us through the food Spencer's wife, Meron, was re-creating from her native Ethiopia.
The lure of faraway places is irresistible. When I can't get there, books, movies or in this case, food become substitutes. It's been forever since cuisine from a new locale has shown up in Hawaii, and while I've had Ethiopian food before, I was excited for the chance to be transported there. Thursday was the night my taste buds would take me to Ethiopia.
Spencer's stories whetted my appetite. He painted images of an ancient land that straddled the trade routes linking India and the Roman Empire. You can taste that history in the dishes Ethiopians eat today, and you can see in the cities, in the centuries-old buildings left by Portuguese and other traders, and further inland, where Christian tradition is so old and real that when Spencer visited monasteries carved into mountainsides, a la Petra in Jordan, the monks brought out 1,500-year-old Bibles still in use and invited him to leaf through the pages.
"It's a raw place," Spencer said. "You go into caves and people have made pilgrimages from all over the world to get there and die, so that's what you see around you. It's pretty powerful. But even if it feels raw, the country feels safe. It's a place that once you start learning about, you have to go and visit."
I want to, now. Here's a look at the dishes that took me halfway around the world and back in time. And then the reports started trickling in, and the sirens began, and the whole world's focus shifted.
Addis Ababa Hawaii
Picture 1 of 6
James and Meron Spencer. The couple met in Ethiopia, where she was living in the capital of Addis Ababa, but Meron is originally from Kaffa, the birthplace of … three guesses … coffee! And hence the source of its name.
Legend has it that coffee was discovered by a goatherd who became curious about the bean that was making his goats frisky. Today, roasting the beans over a small fire is a tradition in Ethiopia. "When friends come to visit," Meron says, "we roast the coffee and sit and talk and have a good time."
Meron lights incense while the beans are still pale, filling the room with the woody scent of frankincense imported from Ethiopia. Minutes later, when the beans have turned chocolate brown, she carries the pan slowly around the room, letting guests enjoy the aroma of freshly roasted coffee beans.
Addis Ababa Hawaii
Thursday nights @ J2 Asian Fusion
3441 Waialae Ave.
808-628-8461
Reservations recommended