Winter truffles at Chef Mavro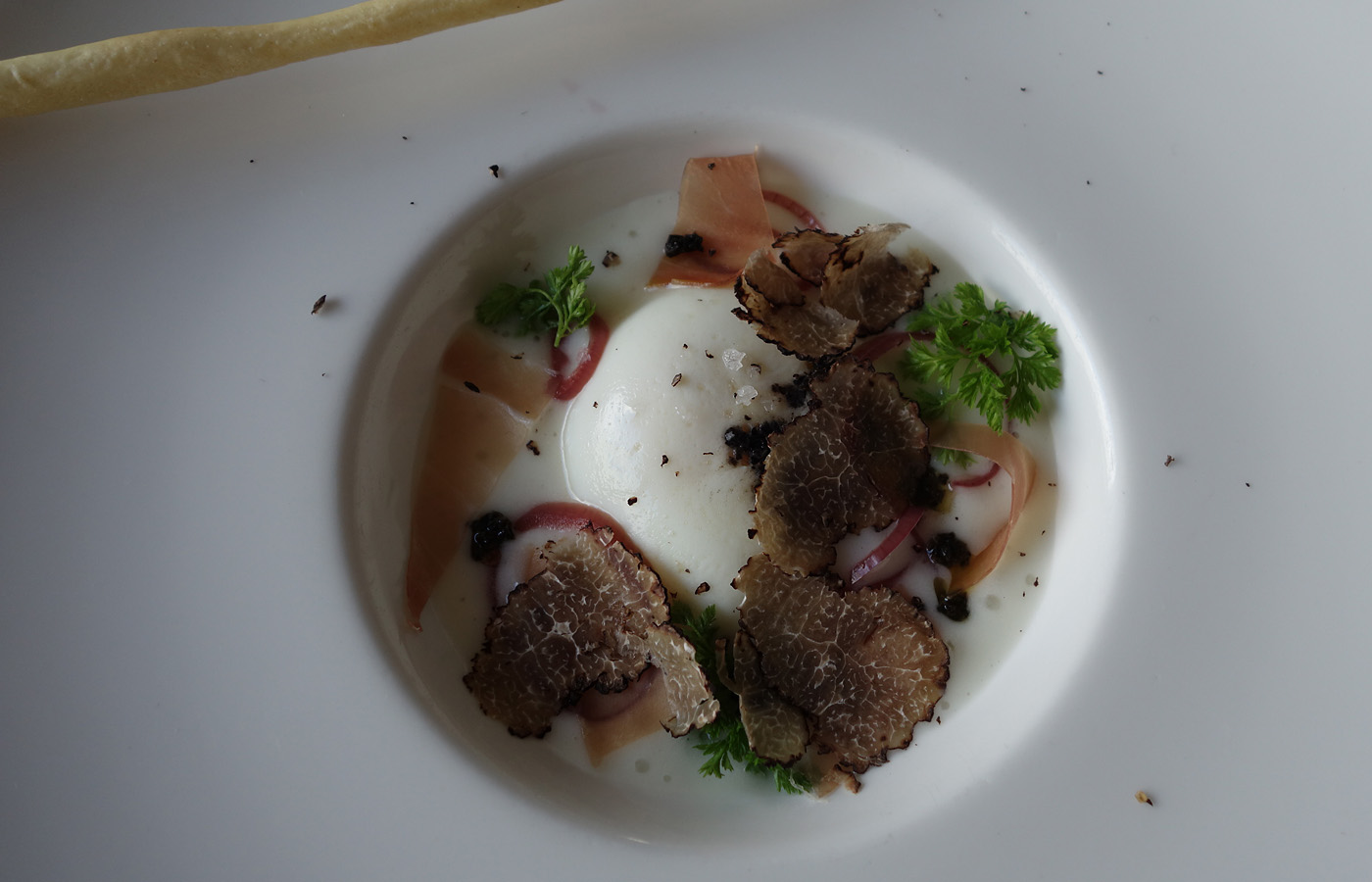 If you are into truffles, as I am, you love everything about them: The taste, the smell, even the way they look. I love truffles so much, I carry a small container of truffle salt in my purse for those times when the dish in front of me needs a little extra fabulousness.
I had a really hectic week, but managed to look up from my work for a little bit to pop by Chef Mavro's on the day his truffles arrived from Perigord. Many people are familiar with Burgundy truffles, which are black on the outside and coffee-colored on the inside; Perigord truffles are black throughout. These are also more rare than Burgundy truffles and much more exquisite in smell and flavor, so are often called the "Diamonds of Périgord." They are found by trained dogs, not pigs, since you run the risk of the pigs trying to eat them.
Catherine Toth actually had a full-blown dinner to enjoy the truffles — which, by the way, are only available through the holidays while the fab fungi last — but I just had time for Chef Mavro's signature truffled egg "osmose." I don't know if it was because I was taking a decadent break in a crazy week, but hands down, that was the best damn egg I've ever had.
The dish features a Peterson's upland farm egg infused with truffles on potato mousse line, topped with pickled shallot, parma prosciutto ribbons, and Hanapepe salt bread sticks.
You can see how Chef Mavro placed pickled shallots on the dish. When I saw it, I thought it was going to be tart and be a contrast to the richness of the egg. Instead, the flavor of the pickled shallot made the umami of the egg and truffle bloom in my mouth, like giving a microphone to a talented singer.
You can get a full menu of winter truffles now through the holidays, while the truffles last. The four-course menu is $95 per person, the six-course menu is $128 per person, and truffles shaved tableside are an additional $27 per dish. Wine pairings and other add-ons area also available. And by the way, this marks Chef Mavro's 16th year in business!
Here's the scene when the truffles arrived at the restaurant:
Chef Mavro
1969 S. King St.
808-944-4714