Wildest ice cream in town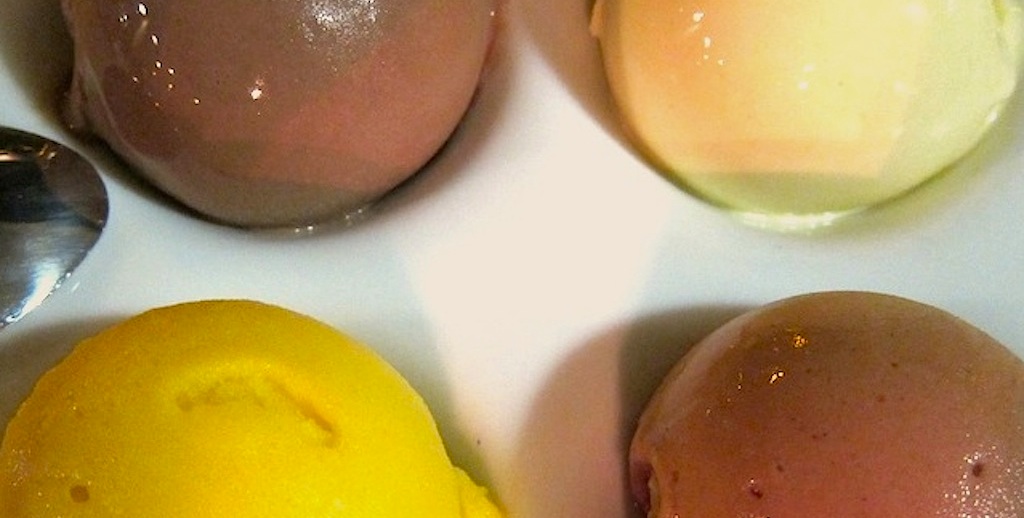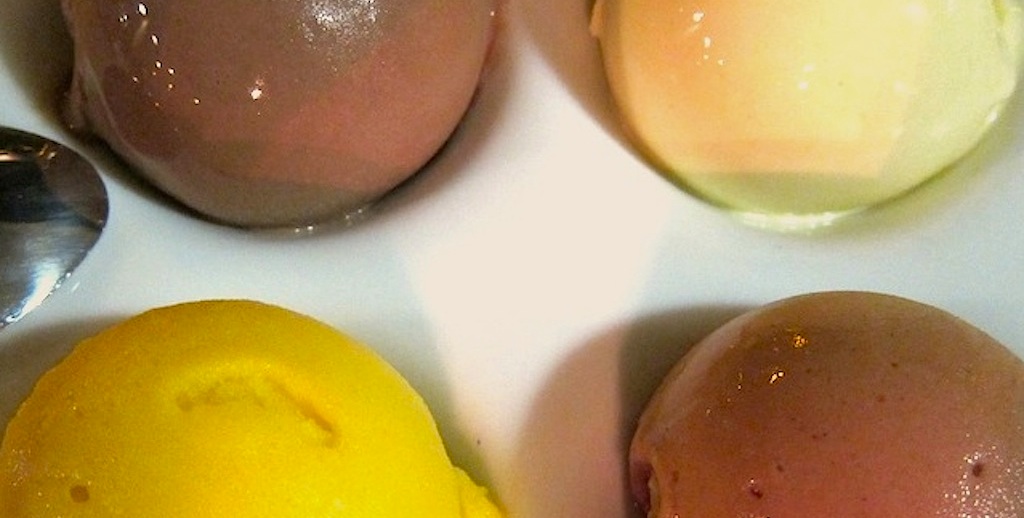 If you've been to Prima, you've probably heard about the Cap'n Crunch gelato. Nestled among other flavors like chocolate, cherry and lilikoi, Cap'n Crunch is baker/pastry chef Alejandro Briceno's tribute to the peanutty-sweet breakfast cereal, an instant hit when the Kailua restaurant opened last year.
Word: Cap'n Crunch was tame. What's coming up at Briceno's first ice cream pop-up this Saturday, a collaboration with Prima's Kimmie Oi and former Morimoto Waikiki executive pastry chef Daniel Skurnick, is stuff dessert makers dream about.
Some dessert makers, anyway. Think flavors too unconventional for most restaurant patrons, an ounce each of 15 to 20 varieties but basically all you can eat (come on, 16 ounces = 1 pound of ice cream — in one sitting?). "This is not about playing it safe," Briceno says. "This is stuff I always wanted to make, the flavors I think about making, but couldn't in a restaurant. It's going to be wild."
A partial menu:
Black truffle with McDonald's french fries
Kiawe-smoked chocolate
Pickled mango sorbet
Spicy watermelon with prosciutto powder
"Banana" ice cream with banana blossom, banana leaf and zero banana fruit
Irish car bomb with Guinness and a hard liquor I can't remember
All-berry Cap'n Crunch, six boxes of Cap'n Crunch whose berry flavors have been painstakingly sorted, each flavor getting its own treatment
Buttered popcorn ice cream with hurricane mix
Shrimp ice cream with candied garlic chips
Chocolate-covered pretzel
Corn Flakes and bourbon
Tomato sorbet-stuffed cherry tomatoes with fennel croutons
Jasmine rice and pandan ice cream with mango jam
All ice creams and sorbets. Other flavors, including a mountain apple one Briceno is still playing with, are in the works. I'm going because this is too wild not to. If you're interested, here's the info:
What: Ice Cream Bar&D
When: Saturday, June 9, 2 and 4 p.m.
Where: R&D, 691 Auahi St. in Kakaako
Cost: $25
Tickets: Order online here

UPDATE: Online tickets have sold out. Walk-in tickets will be available at the 2 and 4 p.m. seatings on Saturday.