Why you have to watch 'Rear Window'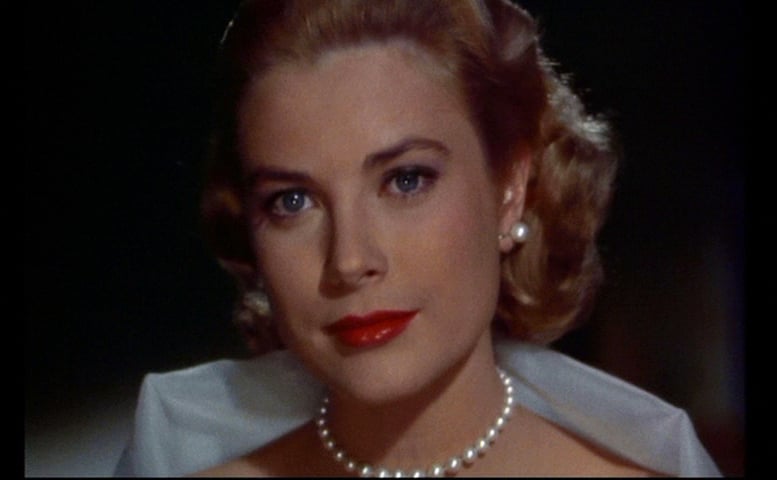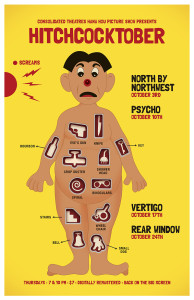 "If one were to ask, 'What are the movies of Alfred Hitchcock like?' You could show them "Rear Window" and in a sense, touch on everything in Hitchcock." ~ Curtis Hanson (director, "L.A. Confidential")
When I was a kid, I remember taking a trip to Universal Studios and visiting the "Alfred Hitchcock: The Art of Making Movies" exhibit. Back then, all I knew about Hitch was that he hosted that old TV show, "Alfred Hitchcock Presents." I remember stuffing my face with Cheetos and watching it back-to-back with reruns of "The Twilight Zone" after school. A great hour of TV.
Inside the Universal exhibit there were video clips of Hitch's work, a creepy replica of the Bates Motel and they even performed a re-creation of the "Psycho" shower scene. But what made the biggest impression on me was the "Rear Window" exhibit. It was a miniature of the Greenwich Village apartment from the film. You picked up a pair of binoculars and looked into the windows to watch these little characters, living their little lives. And if you looked close enough, you saw something you weren't supposed to see…
I had to watch.
And that's what makes "Rear Window" such a perfect film. You have to watch it. Based on the 1942 book "It Had to Be Murder" by Cornell Woolrich, "Rear Window" is a story about a wheelchair bound photographer (Jimmy Stewart) playing peeping tom on his New York neighbors and stumbling on what he thinks is a murder. So what makes the film a must see?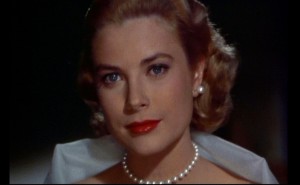 First, the film features a stellar cast. Stewart plays the classic everyman. Thelma Ritter chews up scenes in comic relief. And Raymond Burr is our evil, but sympathetic, villain. But the movie's biggest special effect is Grace Kelly, who has one of the most memorable and magnetic entrances in film history. And for you fashionistas, Kelly's wardrobe, designed by the legendary Edith Head (Nerd alert: "Edna Mode" from "The Incredibles" was based on Head), is worth the price of admission alone.
The film is also fueled on pure storytelling. Shot entirely on a massive soundstage, Hitchcock, the master puppeteer, created a life-sized New York dollhouse to play with. Scripted by John Michael Hayes (who also wrote my other Hitchcock favorite, "To Catch a Thief") the screenplay doesn't rely on blood or explosions, just suspense, humor and strong, likeable characters. Shot using a 50mm prime lens, we see only what the eye can see, putting us in the POV of Stewart's character.
And what Stewart sees is why this film holds up today. It's a movie about voyeurism. I used to live in an apartment in New York and yes, I occasionally peeked at the open windows across 4th Street. Today we're still looking into the windows of other people's lives, from status updates to selfies. Instead of staring into the 16×9 window frames across the courtyard we stare at 16×9 Youtube clips where we routinely stumble upon cute dogs, bikini-clad cheesecake and an occasional murder.
I've watched "Rear Window" a lot since that trip to Universal Studios. And to me, that's the final test of a great movie. It's comfort food. The cool spot under a warm blanket. Your favorite dream in vibrant Technicolor that you can watch over and over again. I can't wait to see "Rear Window" on the big screen so I can see every inch of the action in that apartment, just like Hitch intended. I'll be there, sitting with a bunch of guys, watching a guy, watching a guy. And in this digital world, which so often makes stars out of strangers, that's not weird at all.
"Rear Window" screens on Thursday, October 24th, at 7 p.m., at Ward Consolidated Theatres as part of the Hitchcocktober.
"Rear Window" nerd trivia:
• "Rear Window" was nominated for four Academy Awards including Best Director (Hitchcock), Best Screenplay (Hayes), Best Cinematography (Robert Burks) and Best Sound (Loren L. Ryder).
• In 2007, the American Film Institute ranked this film the #48 Greatest Movie of All Time.
• "Rear Window" was one of the "Five Lost Hitchcocks" films re-released in 1984 after a 30-year absence. The other four films were "The Man Who Knew Too Much," "Rope," "The Trouble with Harry" and "Vertigo."
• In 1953, when the film began shooting, the "Rear Window" set was the largest indoor set built at Paramount Studios.
• The film's piano playing "Songwriter" is Ross Bagdasarian, the real-life songwriter who created "Alvin and the Chipmunks."
Movie posters courtesy of MVNP
"Rear Window" original trailer