Why 'Top Gun' means summer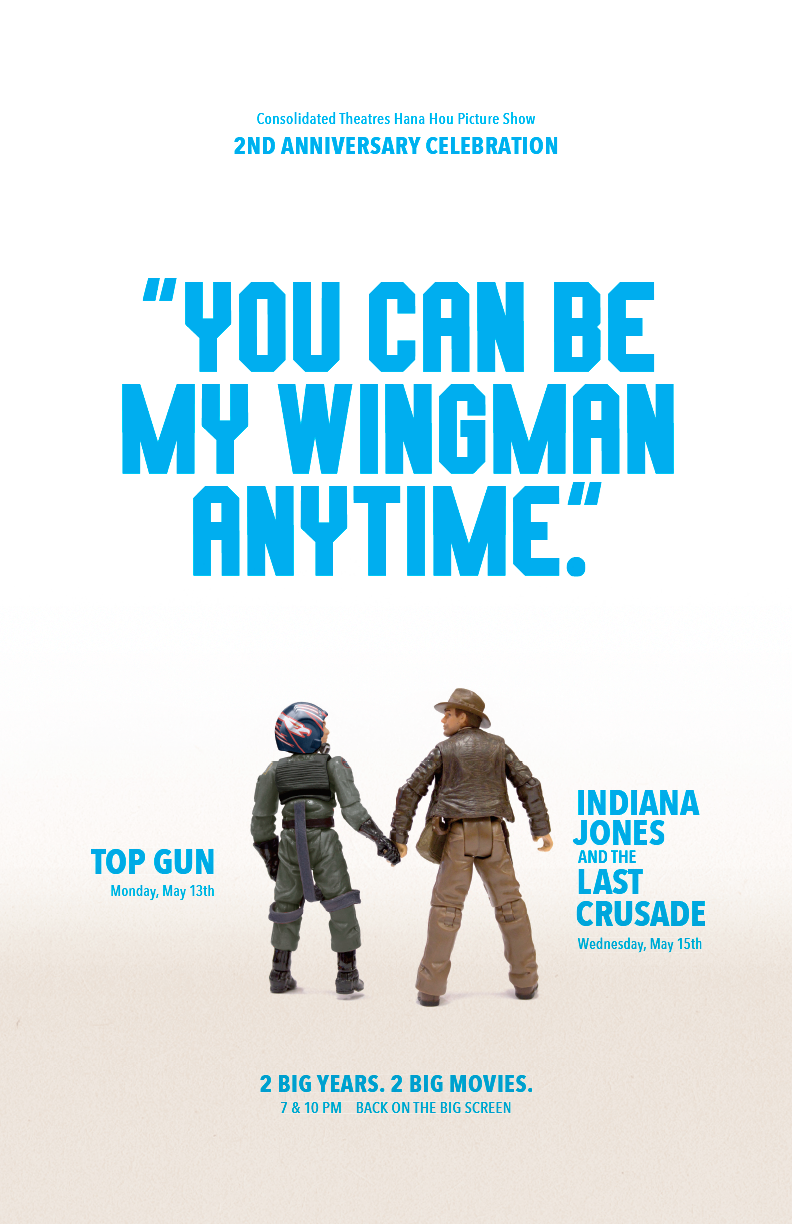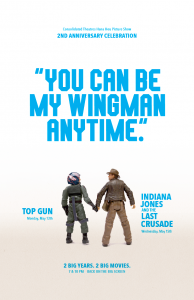 Summer used to feel like forever.
Let's rewind. In May of 1986, a group of friends and I were dropped off by our parents at the Waikiki 2 to watch "Top Gun." The guys were covered in Brut and spritzed with Drakkar and the girls smelled like Aquanet and sported mutant bangs. I may have been wearing some type of styling mousse. And HIC slippers. Hot pink may have been involved. I'm not proud.
We were there to watch what producer Jerry Bruckheimer ("Beverly Hills Cop," "Pirates of the Carribean") called "Star Wars on earth," when he saw an article about fighter pilots in the May, 1983 issue of "California" magazine. Well, at least I was there to watch the movie. A few of my friends were there to clumsily make-out in the dark to "Take My Breath Away" (which won a best original song Oscar in 1987). Again, not proud.
Fast forward to today. On Monday night, Consolidated Theatres is screening "Top Gun" to celebrate the 2nd anniversary of the Hana Hou Picture Show. "Top Gun" was the very first film shown at this monthly revival of classic films. And when I say "classic" I mean those special movies that are to cinephiles what comfort food is to foodies. If "The Godfather" is a lobster frittata topped with white truffles, "Top Gun" is a deep-fried hot dog wrapped in bacon with extra cheese.
Back to the summer of '86. If you turned on the radio, three songs seemed to be playing on a loop: "Glory of Love," "Papa Don't Preach" and "Danger Zone" by Kenny Loggins. "Top Gun" defined that summer. The film was pure popcorn. A big, indulgent, testosterony, high-octane, action film. That summer, all the guys started playing volleyball. We sang "You've Lost That Loving Feeling" more than once to more than one extremely flattered, pubescent girl. As a gift, I actually got a faux-leather bomber jacket. In Hawaii. During summer. Which might explain all the Brut and Drakkar.
Today, life is blur. A time warp in real-time. I have a chatty 2-year old, a career, a side-career, a to-do list that will never get done and I can't take my shirt off at the beach with any kind of confidence. For me, "Top Gun" signifies those special summers. Back when three months of summer felt like a lifetime. Back when, in that short amount of time, you could meet a girl, fall helplessly in love and get awkwardly dumped. More than once. It was a film about speed during a period when time stood still.
This Monday, when I sit back to watch Maverick, Goose and Iceman go ballistic, it won't be because I want to travel back to 1986. It won't be because I want to relive those lazy summer afternoons when anything seemed (and was) possible. It won't be because "I feel the need for speed."
For two hours, I just want things to slow down.
Happy 2nd birthday, Hana Hou Picture Show. And here's to summer, everyone. Let's hope it stays a while longer.
"Top Gun" screens on Monday, May 13, at 7 and 10 p.m., at Ward Consolidated Theatres as part of the 2nd anniversary of the Hana Hou Picture Show.
"Top Gun" nerd trivia:
• When an uncommitted Tom Cruise went on his first ride on a "Blue Angels" A-4 Skyhawk, he barfed. But the experience convinced him to take the role.
• The film was dedicated to Art Scholl, a legendary aerobatic pilot, who died during shooting while performing an aerial stunt.
• The call sign of the bald, cigar-chomping commander who sends Maverick and Goose to Top Gun (played by James Tolkan) was "Stinger."
• Ally Sheedy was offered the role of "Charlie," but she turned it down.
• Paramount was prepping a "Top Gun 2." In interviews, director Tony Scott said he was fascinated with the modern Air Force and unmanned aircraft (drones). Scott and Tom Cruise were reportedly scouting locations just days before Scott's tragic suicide in 2012. The project fell apart after Scott's death.
• One of Top Gun's best visual effects? Tom Cruise (Maverick) is 5' 7." Kelly McGillis (Charlie) is 5' 10."
Movie poster courtesy of MVNP
"Top Gun" original trailer