Why 'Tokyo Drift' is the best 'Fast/Furious' Film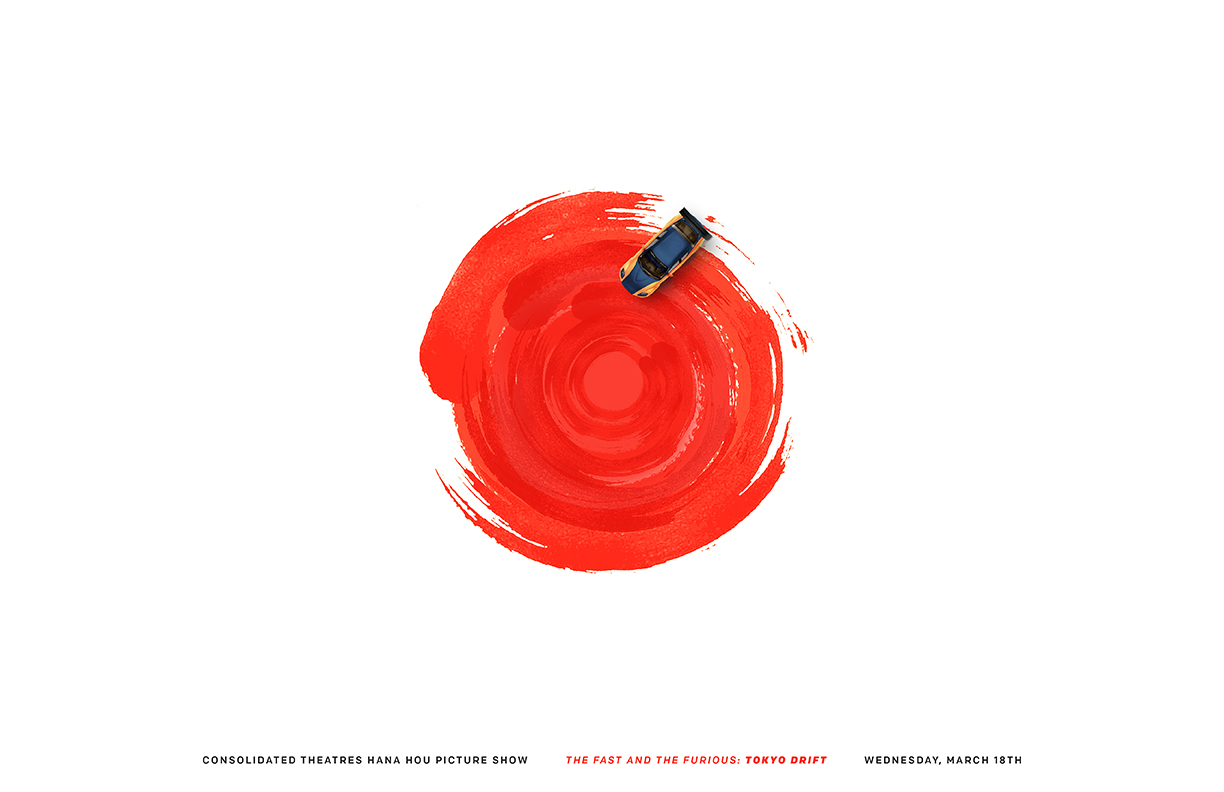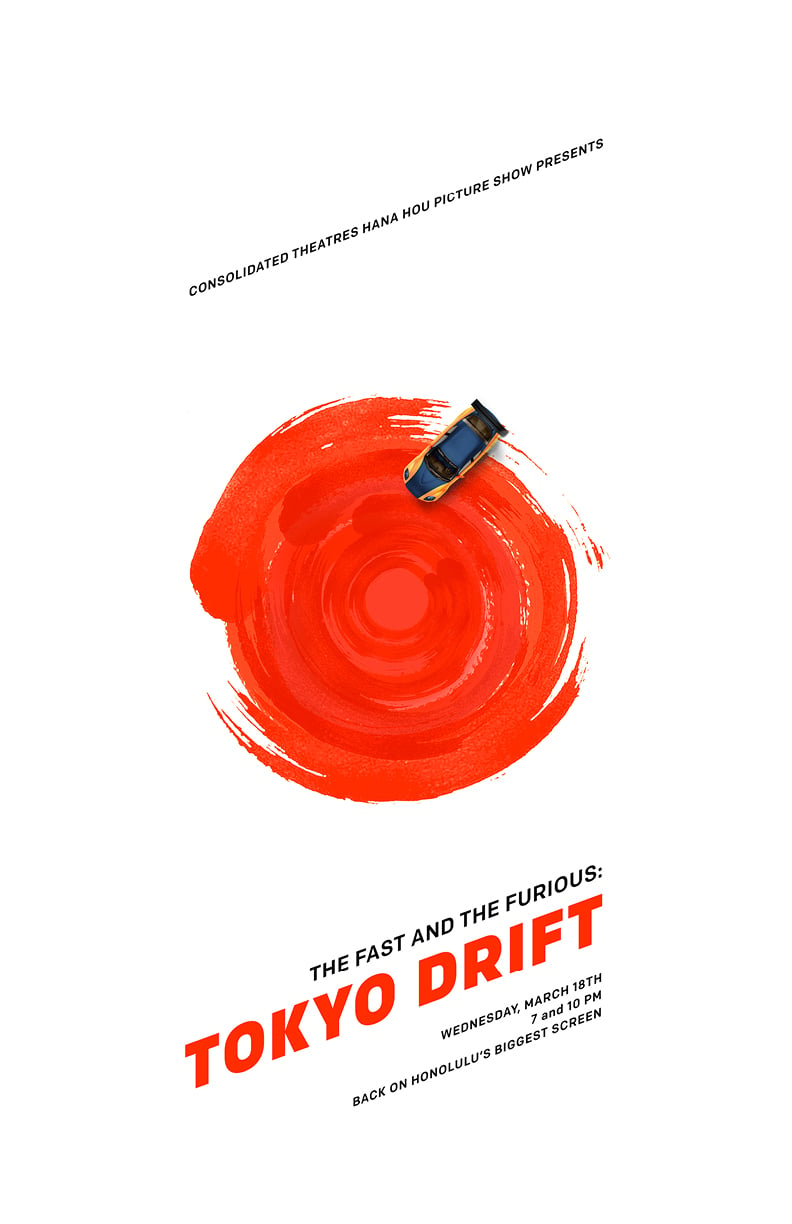 "Furious 7' premiered last night at South by Southwest. Variety said, "The hit muscle-car franchise does itself and the late Paul Walker proud with a solid seventh entry." In light of the good reviews and the monumental expectations for the film, I'm going to make a Fast/Furious argument that may sound crazy.
"The Fast and the Furious: Tokyo Drift" is the franchise's best film.
Look, the Fast/Furious franchise isn't fine art. It's over-the-top, high-octane, comic book madness on the big screen. So don't troll me over this, Internets. Yes, it's the least successful film. Yes, there's no Walker, Rock or Vin Diesel (sort of). And yes, it gives "The Karate Kid, Part II" a run for its money in the cringe-worthy accent department. But hear me out…
"Tokyo Drift" saved a billion dollar franchise
Coming off "2 Fast 2 Furious" — my least favorite film in the series and a good title for a 12" Prince LP — the franchise had no Walker or Diesel. Instead, they rolled the dice on a hungry Asian director, created a classic fish-out-of-water story set in Tokyo and refocused on its tuner target. The film was a creative defibrillator, paving the way for Universal Studio's biggest franchise of all time.
Justin Lin
Who is Justin Lin? He's only the director of the last four Fast/Furious films and the most powerful Asian-American filmmaker in Hollywood today. Lin is currently directing season 2 of "True Detective" and the next "Bourne" sequel. And while his career began with the influential indie "Better Luck Tomorrow," his career blew up as a result of "Tokyo Drift." Here's a great Japan shoot story from Lin:
Han
In test screenings, the character of Han, played by Sung Kang, received a 100 percent approval rating by test audiences, the highest scoring character in Universal's history. Even better, Han was playing an Asian male character in a studio film who:
a) Didn't know kung fu, karate or ninjutsu
b) Wasn't a moustache-twirling Fu Manchu villain
c) Wasn't an emasculated math nerd with a bad accent
Han was a character who destroyed stereotypes. He was cool. He was mysterious. He got the girl. And not just any girl, he apparently got a super hero (Gal Gadot, who plays Gisele in Fast/Furious 4 to 6, was cast in "Wonder Woman"). In short, "Tokyo Drift" gave us this: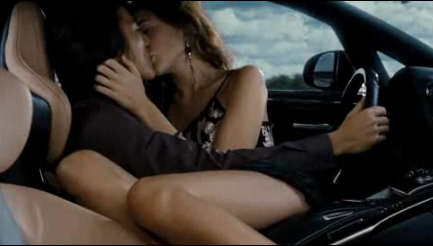 Instead of this: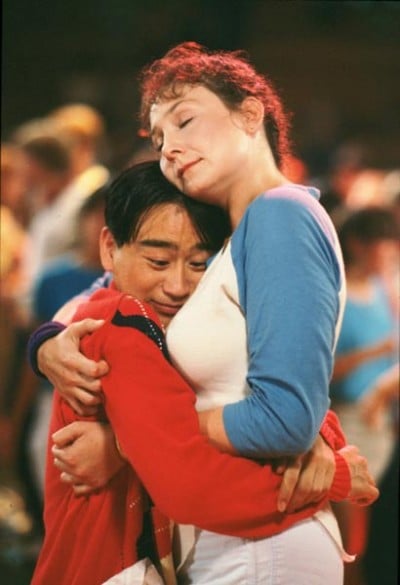 Drifting
Good films show us something we've never seen before. And "Tokyo Drift" does just that, introducing us to the Japanese subculture of drifting. In fact, the actual "Drift King," Keiichi Tsuchiya, who honed his skills street racing in the 80s, makes a cameo in "Tokyo Drift" as one of the fishermen.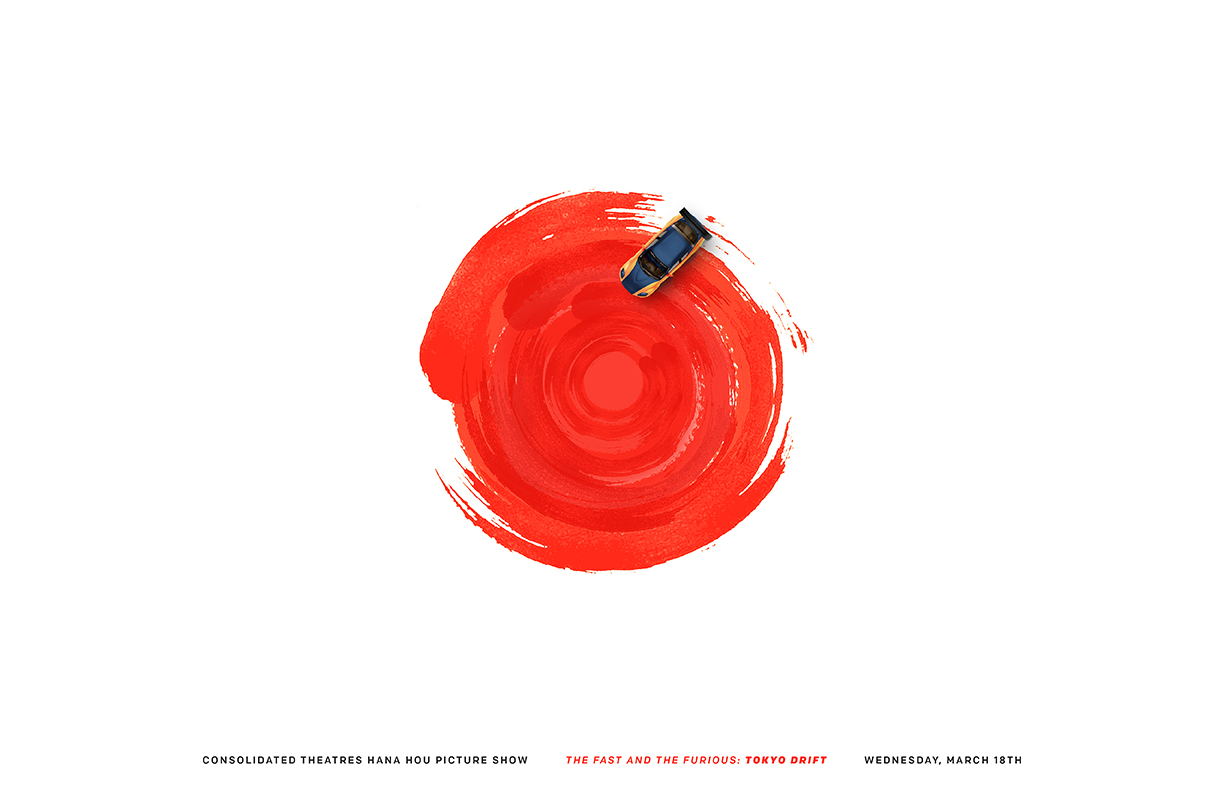 Full disclosure: I'm Japanese
Okay, I admit have a bias. I love Japan. It's in my blood. And this film presents Japan on PEDs in all its Shibuya/Harajuku/race queen glory. It's also a seminal film for all Asian-Americans. There are few studio films that feature an all-Asian cast and ONE white lead. ONE. Even the love interest is Peruvian. So who cares if Chinese and Koreans are playing Japanese? In my book, "all look same" is all good in the name of Asian equality. In short, if you don't like this film, you're probably a racist. Just kidding. But seriously, don't be a racist.
Retcon Madness ***SPOILER ALERT***
"Retcon" is short for "retroactive continuity" and "Tokyo Drift" is the root of the Fast/Furious retcon bramble. It all centers around the character of Han who takes a dirt nap in "Tokyo Drift." Director Lin brought back Han for the fourth film, "Fast & Furious," which retroactively makes every other "Fast" film a prequel to "Tokyo Drift." Why? Because in "Furious 6," the movie closes with Han's death returning the Fast/Furious universe back to present time. Which opens up the possibility that Lucas Black's character from "Tokyo Drift" could join the rest of the Toretto family in "Furious 7."
And if that's not confusing enough, Sung Kang's Han is actually a character from Lin's debut film, "Better Luck Tomorrow." So in theory, this billion-dollar franchise all started with an indy prequel about Asian kids doing awful things in a suburban high school.
Wait, what?
Big Finish
At the end of "Tokyo Drift," we're first introduced to the theme that's at the heart of Lin's Fast/Furious run: family. And like all good movies, "Tokyo Drift" finishes strong. That crowd-pleasing cameo at the end of the film just might connect the dots to "Furious 7," which opens on April 3rd.
Until then, we'll always have Tokyo.
"The Fast and the Furious: Tokyo Drift" screens at Consolidated Theatres Ward on Wednesday, March 18 at 7 and 10 p.m. as part of the Hana Hou Picture Show.
Movie poster courtesy of MVNP