Why 'The NeverEnding Story' won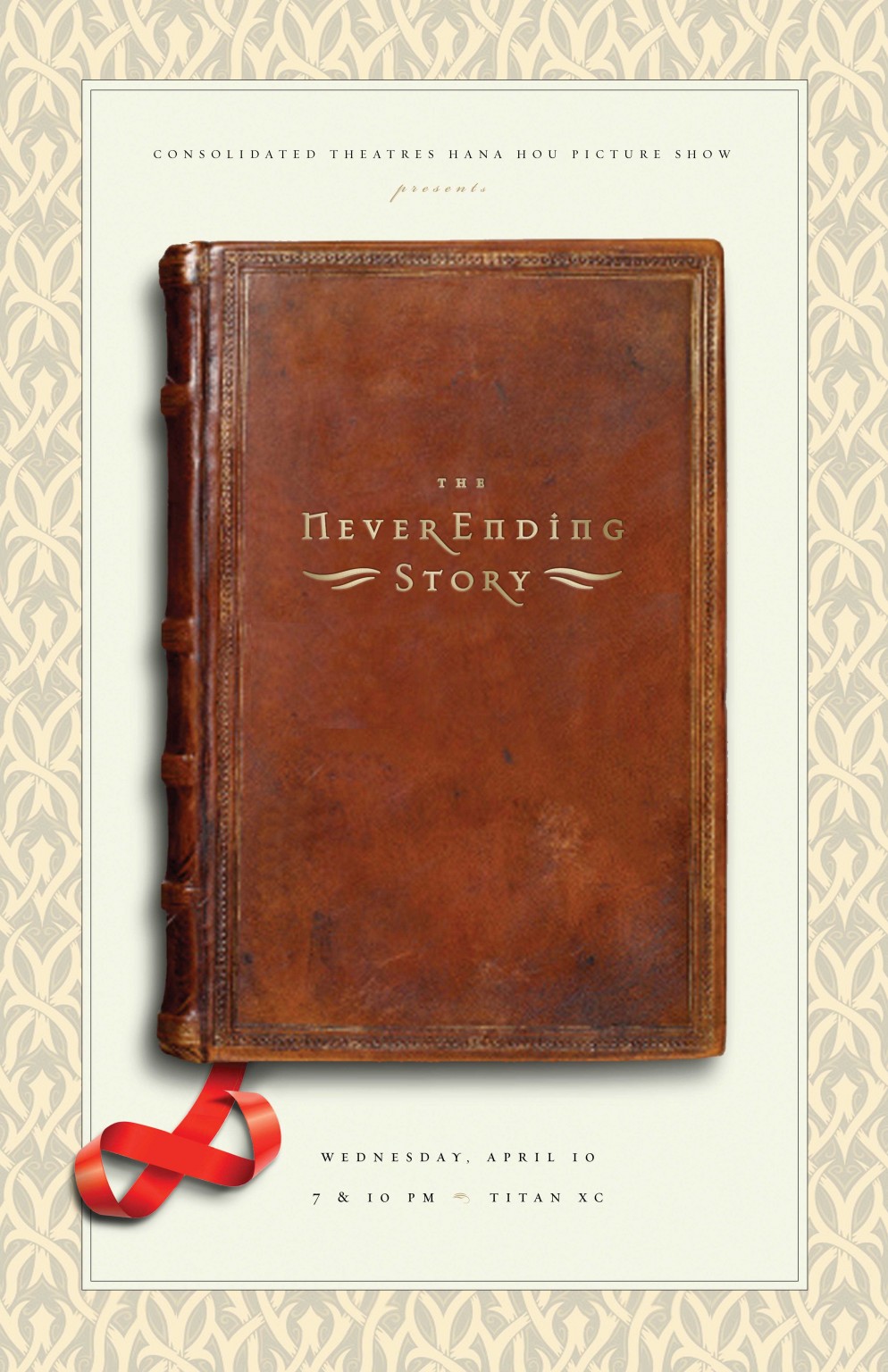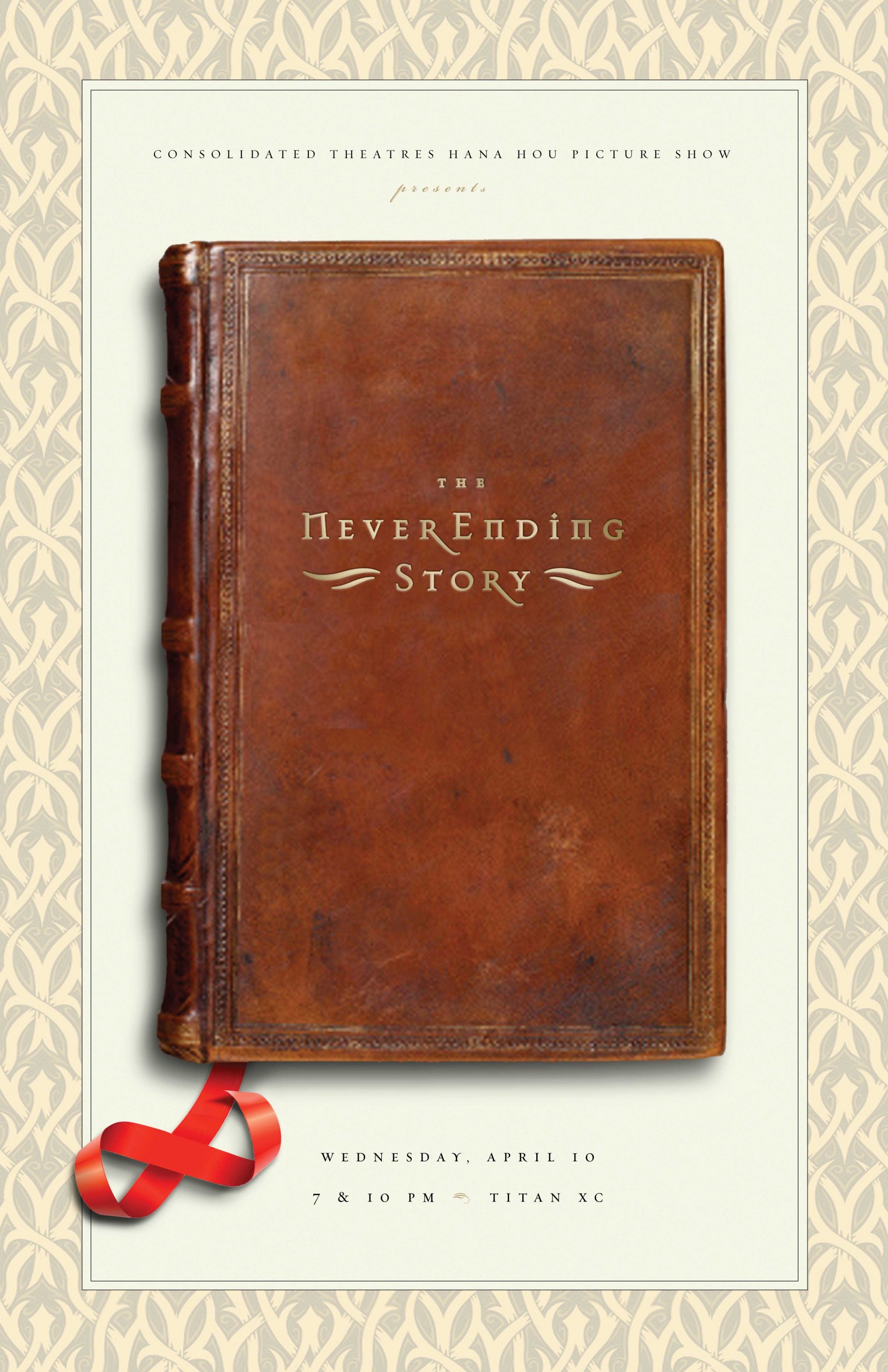 I have this theory. Sometimes the reasons why we love a movie have nothing to do with the movie itself. Sometimes our passion for a film is tied to the age we were when we watched it. On a likeability scale of 1 to 10, add +3 for the innocence of childhood. +2 for puberty. +1 for your pretentious college years. Just like music, these movies define a time in our lives. Which might explain my nagging urge to Netflix "Krull."
My theory was put to the test for this Wednesday's Hana Hou Picture Show. This month's fan-favorite film ballot was put together by none other than the notorious contributors of Nonstop Honolulu. Tracy's "Fight Club" brawled with Mari's "Jiro Dreams of Sushi." Diane's "When Harry Met Sally" scrapped with Melissa's "Say Anything." Jerome's "Full Metal Jacket" faced-off against Ed Morita's "Young Guns." It was a tight race.
In the end, two films battled for the Hana Hou crown, Myong's "Big Trouble in Little China" and Eric's "The NeverEnding Story." I asked them if they could tell me why they loved these movies:
Myong Choi's pick – "Big Trouble in Little China"
I grew up on martial arts films. Black Belt Theater was a Friday night ritual for me. Hong Kong was pumping out classic martial arts films, but Hollywood couldn't come up with anything remotely close. But then I saw "Big Trouble in Little China," which successfully blended the big budget and special effects of the West with the technical martial artistry of the East. And I was hooked. Sure, everyone fell in love with Kurt Russell's Jack Burton, but it was Wang who was the true star of the film to me. Combine Wang's heroism with Burton's bravado, mix in an iconic villain in David Lo Pan along with some cool lightning special effects, and you have an undoubted classic on your hands.
Eric Baranda's pick – "The NeverEnding Story"
You know back in the day when they would always have some cheesy movie of the day playing on the weekend? The movie I looked forward to the most was "NeverEnding Story." Really. What kid didn't want to leave behind the dreary world of school and bullies behind, so that they could go on adventures on a flying dog and end up being able to wish for anything they wanted? Actually, I thought the movie was pretty scary, especially the part in the swamp when Atreyu's horse got sucked up by the swamp. As a kid, seeing the horse go under was heart wrenching. Here's to you Artax. You taught us all not to give up hope, because if we do, we'll find ourselves stuck in the mud.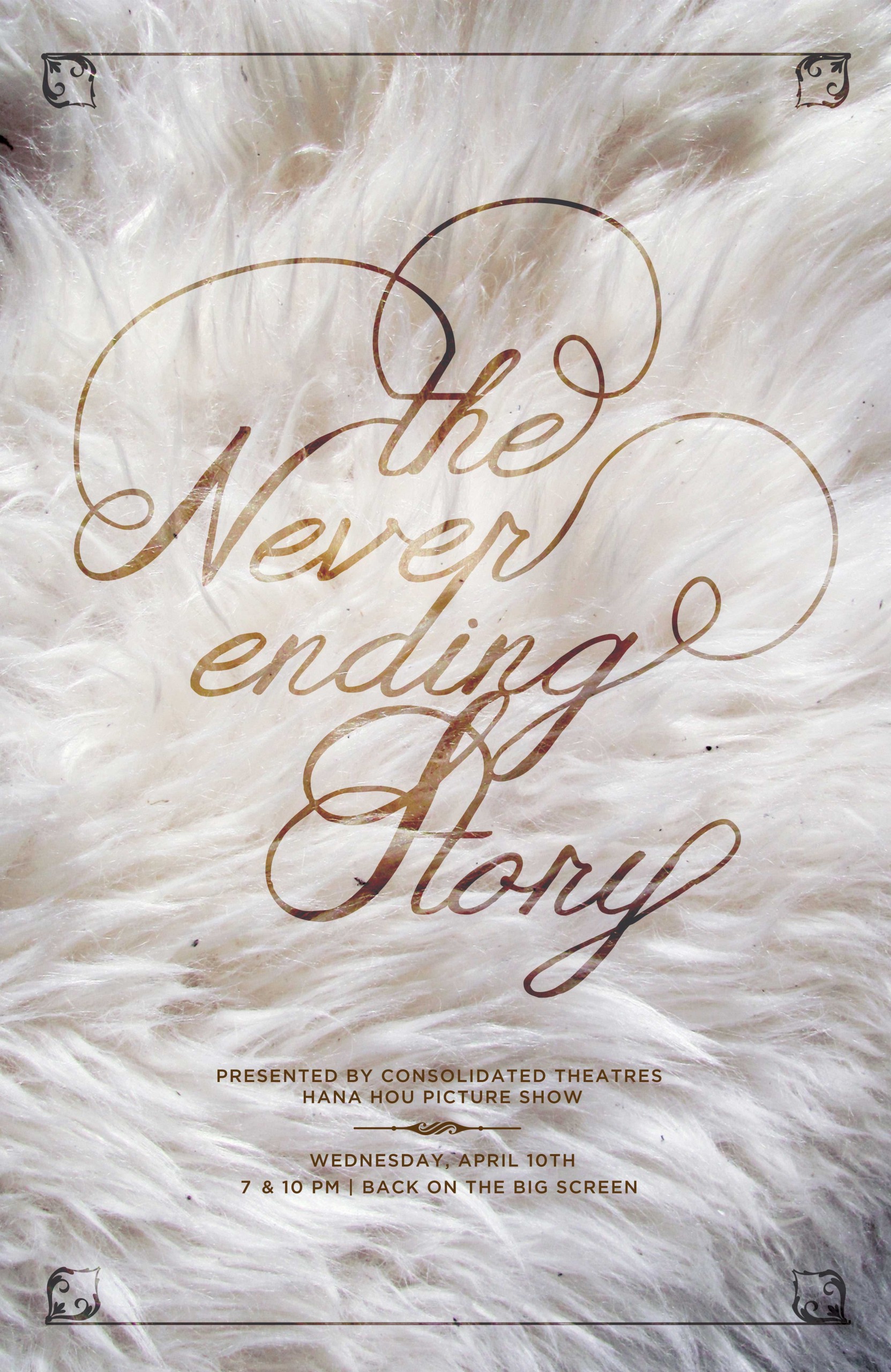 The final vote was tallied. Just a few votes separated these cult favorites. Nails were bitten. Cheeks were clenched. The winner… "Big Trouble in Little China."
Not so fast. Due to problems with the distributor, "Big Trouble" wasn't available. And just like that, "The NeverEnding Story" became this Wednesday's Hana Hou Picture Show winner. I think some super-fan may have access to a luck dragon. But more surprising than the outcome was the pure passion of the fans rooting for these films. "Big Trouble" voters went postal, while a Facebook post for "NeverEnding" tallied an unheard of 63 likes and 28 shares. Who knew there was so much love for these films?
Obviously I didn't because I saw "The NeverEnding Story" as a full grown adult, without the +3 of childhood nostalgia. Instead of a world of wonder I saw the influences of Lewis Carroll, Maurice Sendak, Terry Gilliam and Antoni Gaudi. Instead of getting lost in Fantasia, I kept thinking how existential "The Nothing" was. Instead of a luck dragon, I kinda saw a flying dog. While it's a wonderfully inventive film, it wasn't formative for me. But just as "Fight Club" will always +1 for me for my uncertain post-college days and "Say Anything" will +2 for my uneventful prom, films like "The NeverEnding Story" – films that are personal and inspire passion – will always +3 in people's hearts. Well, maybe not films like "Krull."
So you say you want to take a ride on a luck dragon? You're not alone.
"The NeverEnding Story" screens on Wednesday, April 10, at 7 and 10 p.m., at Ward Consolidated Theatres as part of the Hana Hou Picture Show.
"NeverEnding Story" nerd trivia:
• The film was directed and co-written by Wolfgang Peterson, who went on to direct the blockbusters "Air Force One," "The Perfect Storm" and "Troy."
• The "NeverEnding Story" has two sequels: "The NeverEnding Story II: The Next Chapter" and "The NeverEnding Story III: Escape from Fantasia." The third film co-stars a young Jack Black ("School of Rock").
• The film is based on the book written by Michael Ende. He demanded his name be removed from the credits because "The makers of the film simply did not understand the book at all." ("People" magazine, 8/27/84)
• The theme song was performed by Limahl, the lead singer of '80s one-hit wonder band Kajagoogoo ("Too Shy"). Watch Limahl's "The NeverEnding Story" music video below.
Movie posters courtesy of MVNP
"The NeverEnding Story" music video