Why 'Labyrinth' became a cult classic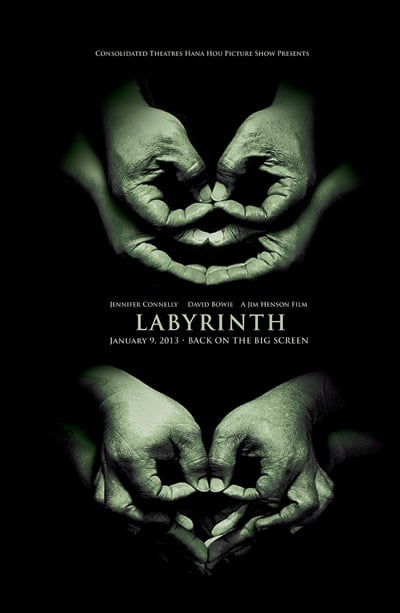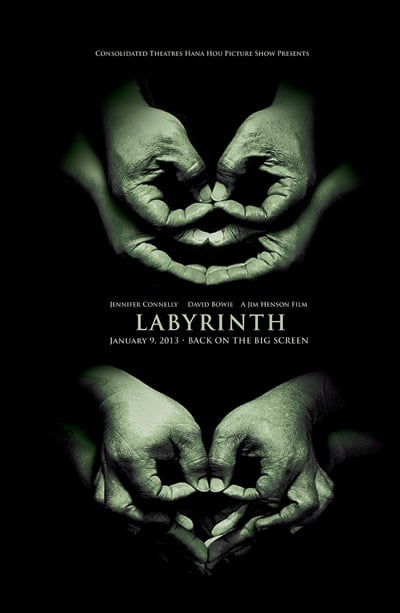 Full disclosure: I only watched "Labyrinth" recently.
And when I say recently, I mean less than six months ago.
Now you might ask yourself, why is someone with no childhood nostalgia for "Labyrinth" writing about it? Well, I'm not alone. When the film premiered in 1986, it was lost in the summer of "Top Gun," "The Karate Kid Part II" and "Ferris Bueller's Day Off." In fact, the film was such a box office disappointment, Jim Henson, creator of the Muppets, never directed again.
The truth is, back in 1986, "Labyrinth" didn't matter, which is surprising when you look at the talent behind the film. Along with being directed by Henson, "Labyrinth" was written by "Monty Python's" Terry Jones, produced by George Lucas and starred pop icon David Bowie. It had all the ingredients of a hit. Yet, it wasn't. Why? Too dark? Too much Muppetry? Too much '80s sax? And what was going on with David Bowie's tights?
What I loved about this fantastical story of a girl (Jennifer Connelly) sent into a magical maze to save her baby brother from the Goblin King was how real it was. Today we have 4K, 3D, CGI. Back then, Henson and designer Brian Froud created an imaginary world entirely with practical effects. Goblins were made with foam rubber and paint, not pixels. The "Shaft of Hands" was literally a shaft of hands. The lovable monster, Ludo, was a man wearing a 100-plus pound animatronic puppet, not a weightless, computer construct. In fact, you could say Ludo (ironically, in a Lucas film) is the anti-Jar Jar Binks. In a film world where everything looks so artificial, it's refreshing to see something so tactile. Watching the movie actually made me want to hug a Fraggle.
And while the film was covered in fur and latex, it was fueled by creativity. Influenced by Maurice Sendak and M.C. Escher, its art direction merged Middle Earth, steam punk and kabuki. It's absurdist, Pythonesque dialogue and characters came directly from the mind of Monty Python. But most importantly, the story had heart. Part "Alice in Wonderland" and part "Wizard of Oz," the film was a love letter to Henson's daughters. It was about a young girl on the cusp between childhood and womanhood. So the creepy chemistry between Bowie, who was in his late thirties, and Connelly, who was only 14, was intentional. Yes, growing up a beautiful, young woman can get weird. Especially when codpieces are involved.
This Wednesday, "Labyrinth" is playing at the Consolidated Theatres' Hana Hou Picture Show at Ward Theatres. Old fans and new will finally get to see it on the big screen, and that would've made Henson very happy. Henson, who died in 1990, but lived long enough to see his biggest failure become a cult classic, left a lot of love on that screen. It's nice to know that this puzzle of a film, lost in the summer of '86, finally found its way.
"Labyrinth" nerd trivia:
• George Lucas did uncredited writing and editing on "Labyrinth."
• In the final running for the role of Sarah with Jennifer Connelly: Ally Sheedy ("The Breakfast Club") and Jane Krakowski ("30 Rock").
• This was the film debut of Industrial Light and Magic's first computer generated animal, the white owl in the opening credits.
• This was Kevin Clash's (the puppeteer behind Elmo) first film.
• A manga-style comic called "Return to Labyrinth" was published in four volumes from 2006-2010. This sequel, made in partnership with the Jim Henson Company, followed a grown up Toby returning to the world of the Goblin King.
Movie poster courtesy of MVNP
"Labyrinth" original trailer