Why 'Dirty Dancing' is the female 'Star Wars'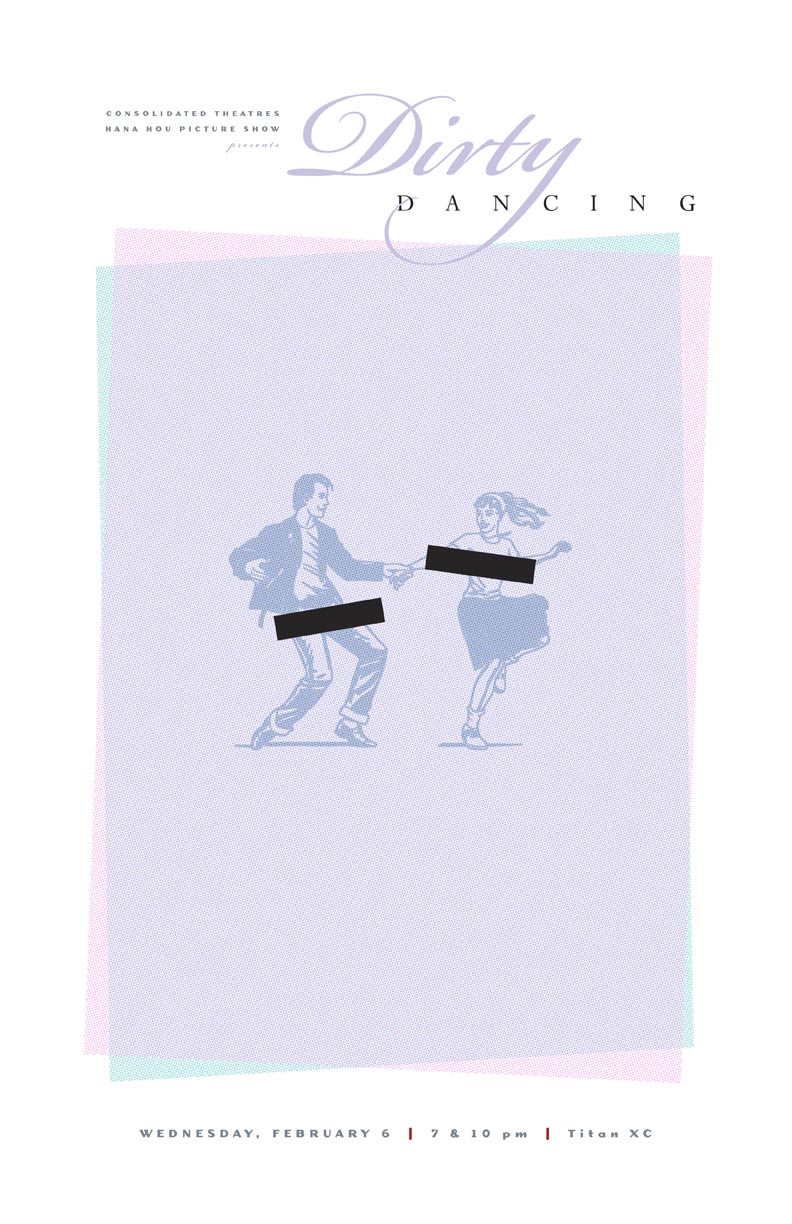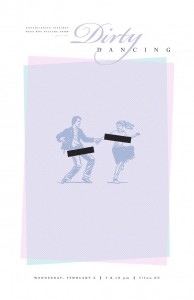 Being a teen in the late '80s, "Dirty Dancing" put a lot of pressure on dudes. Not only were we supposed to look like Patrick Swayze, but we were supposed to dance like him too. The thing was, the only straight person on the planet who looked and danced like Patrick Swayze… was Patrick Swayze. It wasn't fair. So this movie always mystified me. But I do know one thing:
Women love this movie.
And I also know another thing.
Men love "Star Wars."
So using conditional, if-then logic, there must be some similarities between destroying the Death Star and doing a mambo lift. And there are many parallels. Well, there are at least a couple. Okay, there are only three.
They are coming-of-age tales. The story of Baby (Jennifer Grey, who also played "Jeanie Bueller" in "Ferris Bueller's Day Off") and her summer of love with Johnny (the late Swayze, who also starred with Grey in 1984's "Red Dawn") is the female equivalent of a young farm boy growing up to be a man. In both cases, our protagonists find out who they really are. Confidence is gained, innocence is lost and in different ways, both of our heroes get lucky.
They share the hero's/heroine's journey. The classic, archetypal hero's journey of "Star Wars" takes a feminine turn in "Dirty Dancing." Baby's mentor wasn't a wise, old hermit, but a muscular, mullet-haired hunk. Luke learned to wield a lightsaber, while Baby learned to dance over the course of a three-minute "Hungry Eyes" montage. Luke's battle was external, climaxing in an intergalactic battle, while Baby's battle was internal, climaxing over dinner. Both had father issues.
These are fairy tales. Like Luke, Baby was a nerd. This was her epic journey into womanhood, during her greatest summer ever. While Luke rescued a princess, Baby was a princess who rescued her prince. And whether it's using the Force or nailing the lift, the transformational fairy tale is the reason why we go to the movies. These films are two sides of the same coin. The anima and animus. But with dance and feelings and other stuff me don't get cause me man.
And like "Star Wars," "Dirty Dancing" was a surprise box office hit. It's closing song, "I've Had the Time of My Life" even won an Academy Award. Yes, on the surface these films have nothing in common. But, for the most part, neither do men and women. Still, we make it work. So guys, do yourselves a favor and take your significant others to the Hana Hou Picture Show screening of "Dirty Dancing" tonight. You may not look like Swayze, dance like him, or even cook like him, but you can watch him shake it for the sake of your girlfriend or wife. And unfortunately ladies, that will have to do.
Consolidated Theatres Hana Hou Picture Show
Wednesday, Feb. 6 (showtimes at 7 and 10 p.m.)
Ward Theatres
For more information, visit consolidatedtheatres.com
"Dirty Dancing" Nerd Trivia
• In the film, Baby was 17. When the movie was filmed, Grey was 27.
• The role of Johnny was originally offered to Val Kilmer ("Top Gun"), but he declined. Swayze's dance skills got him the part over Billy Zane ("Titanic").
• Grey's father is Joel Grey, the legendary actor-dancer who won an Oscar in 1972 for "Cabaret."
• During the lake "lift" scene, the outside temperature was 40 degrees.
• The "Dirty Dancing Soundtrack" is the 4th best selling soundtrack of all time behind "The Bodyguard," "Saturday Night Fever" and "Purple Rain."
• In 2010, Grey won ABC's celebrity dance competition, "Dancing with the Stars."
Brian Watanabe is an advertising creative at MVNP and screenwriter. His screenplay "The Rogues Gallery" was turned into the film "Operation: Endgame" starring Rob Corddry, Maggie Q, Ellen Barkin and Zach Galifianakis. Brian will be teaching a series of screenwriting classes in March for the University of Hawaii's Pacific New Media. Learn more here.
Movie poster courtesy of MVNP
"Dirty Dancing" original trailer