Whose tonkatsu reigns supreme?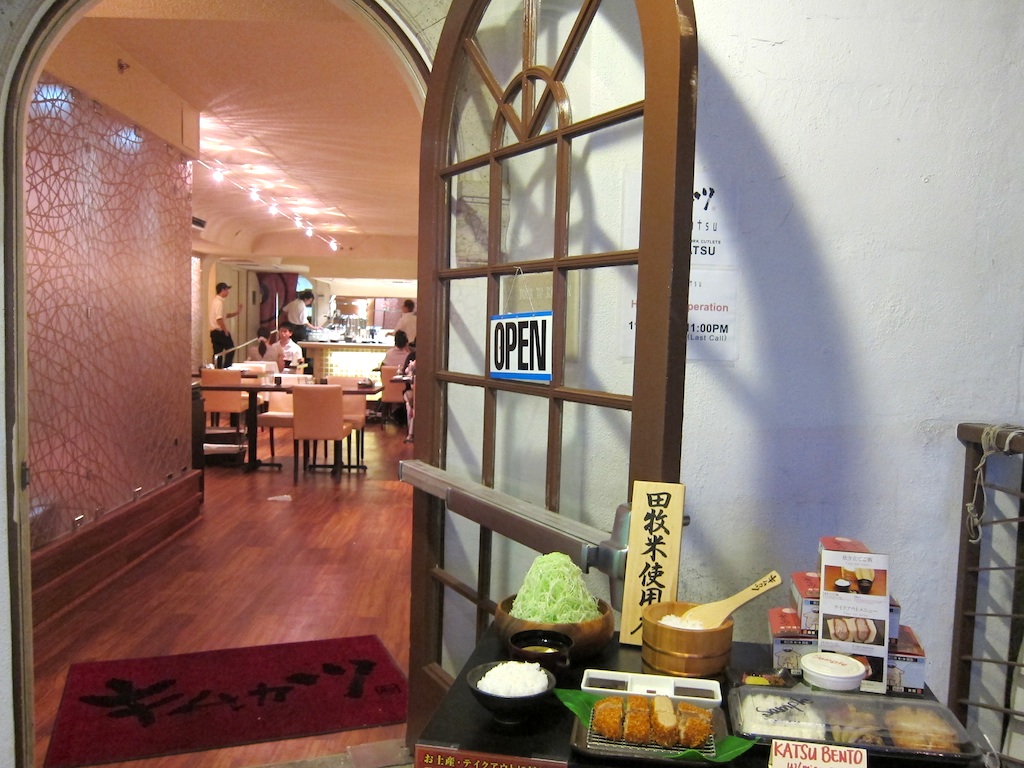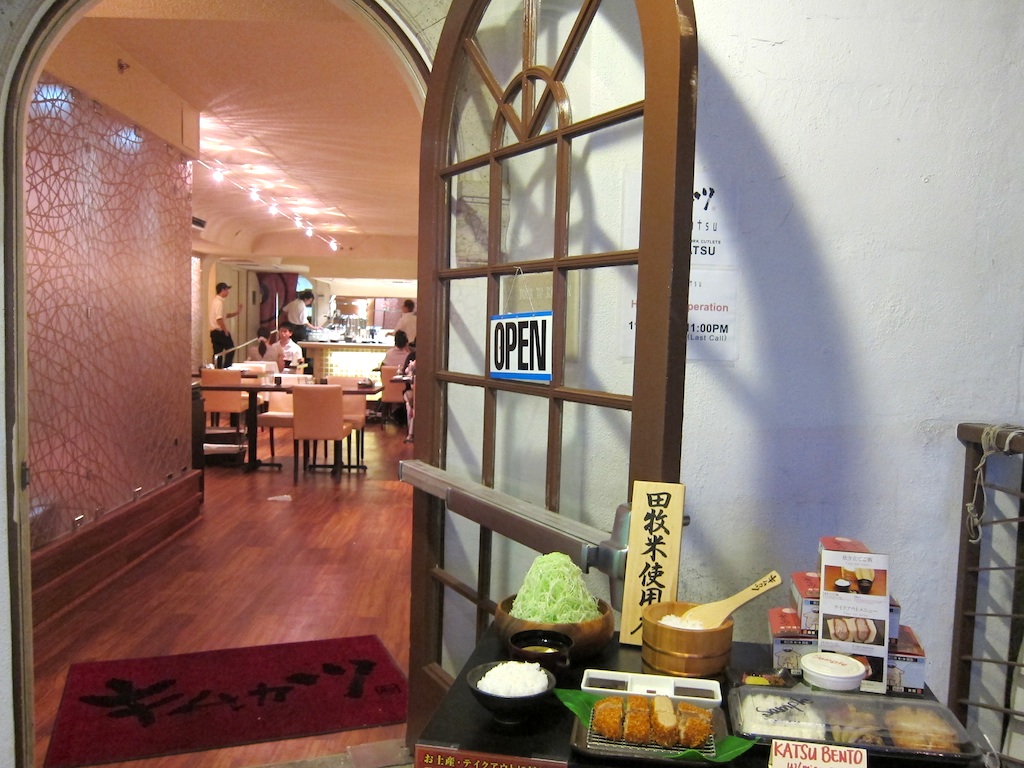 I don't know what it is about tonkatsu, but ever since Kimukatsu brought its storied 25-layer pork cutlet to Waikiki in March, the question I've been asked most is, Have you tried that new tonkatsu place yet?
Yup.
What did you think? people ask. How does it compare with Bairin?
Until last week, I couldn't answer that. I've never thought much of tonkatsu. When I lived in Japan I knew it mainly as cheap cafeteria food, the kind you bypassed in favor of the curry rice with the gristly beef because you knew the katsu would be greasy, dry and tough. And that's how it's usually been when I've ordered it here, which is why I never felt compelled to try Waikiki's premium Tonkatsu Ginza Bairin.
Until Kimukatsu came. Drawn by reverent descriptions of paper-thin pork stacked in the aforementioned 25 layers, deep-fried low and slow for 8 minutes, then stood vertically for 2 minutes to seal in the juices, I was right there cracking apart my chopsticks within two weeks of its opening.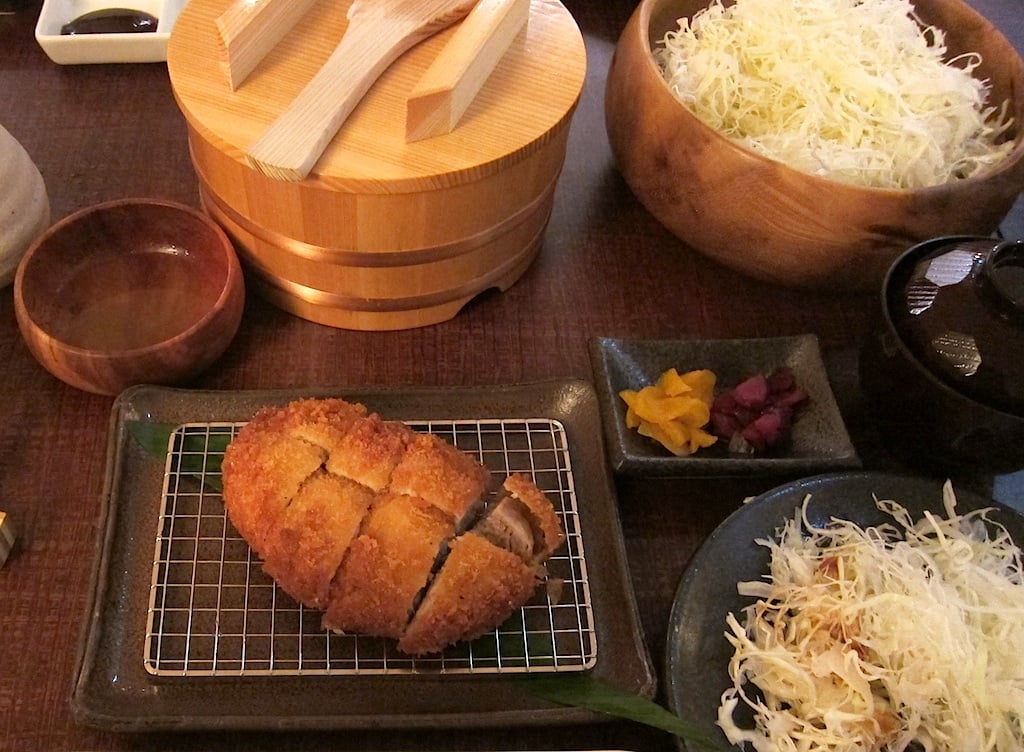 So how was it? Revelatory enough to inspire my first pilgrimage to Bairin. Kimukatsu showed me that tonkatsu, like tempura or sushi, can span a range from godawful to sublime. Count me a fan of both shops.
But IMHO, between the two there is a hands-down winner. Here's my head-to-head comparison.
KIMUKATSU vs. BAIRIN
History
Kimukatsu: First restaurant opened in Tokyo's Ebisu in 2003 — so it's a newcomer in Japan, too. Claims to be Japan's most famous pork cutlet chain. In Waikiki since March 2012
Bairin: Based in Tokyo's Ginza since 1927; now under third-generation ownership. Totally old-school. Claims to have invented the tonkatsu sandwich. In Waikiki since 2007
Specialty
Kimukatsu: The 25-layer, slow-cooked thing. Also has different stuffings like cheese and black pepper, tonkatsu sauces including demi-glace and nanban (tartar-like), and dipping sauces like yuzu-pepper
Bairin: Premium pork, including kurobuta; different grades of pork; different thicknesses
Cost
Kimukatsu: Starts at $19 for a teishoku with a small but thick tonkatsu, unlimited rice (cooked to order), unlimited sliced cabbage and unlimited miso soup; plus pickles; goes up to mid-$20 range
Bairin: Starts at $19 for a teishoku with medium-size loin tonkatsu, unlimited rice and unlimited sliced cabbage; plus miso soup and pickles; goes up to mid-$30 range for kurobuta
The sides
Rice: Kimukatsu's steaming, cooked-to-order rice is a new dining experience. Winner: Kimukatsu
Tonkatsu sauce: Both sharply tangy-sweet. For higher-priced cuts, Bairin provides toasted sesame seeds for you to grind to accompany your sauce, adding depth and a comforting, nutty fragrance. Winner: Bairin
Miso soup: Bairin's is good but without distinction. Kimukatsu's simple broth is smoky and aromatic. Winner: Kimukatsu
Pickles: Who cares, really? For sticklers, Bairin offers basic quick-salted head cabbage. Kimukatsu's dual offering is more satisfying and elevated. Winner: Kimukatsu
Finally, the tonkatsu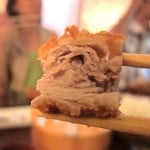 Kimukatsu: The plain $19 katsu is small, thick and riding atop a wire mesh platform to avoid soaking in its own juices. Panko exterior is light and crisp, the multi-layered interior incredibly tender and gushing with juices. The problem? The juices taste not of pork meat, but pork fat. You can't escape it. It fills your mouth with every bite. The lasting impression: Taste of pork fat.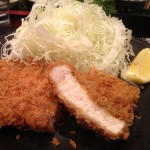 Bairin: The basic, 4.6-ounce, non-kurobuta $19 katsu is thin and soaking in its own juices on the plate. As tender as chicken, it has just enough toothsomeness to be recognizable as meat and is surprisingly juicy. Pork fat is limited to a narrow rim at one edge. I never realized how much better pork fat tastes in controlled quantities, or how satisfying the texture of thick, tender cuts of meat could be, until I tried Bairin. Lasting impression: Can't wait to go again.
Overall winner
Bairin
Don't hate! I know people who prefer Kimukatsu. And if you revel in pork fat, you might too. For me, the differences are strong enough to be defining. If I get to choose where to eat, you can bet I'll be at Bairin.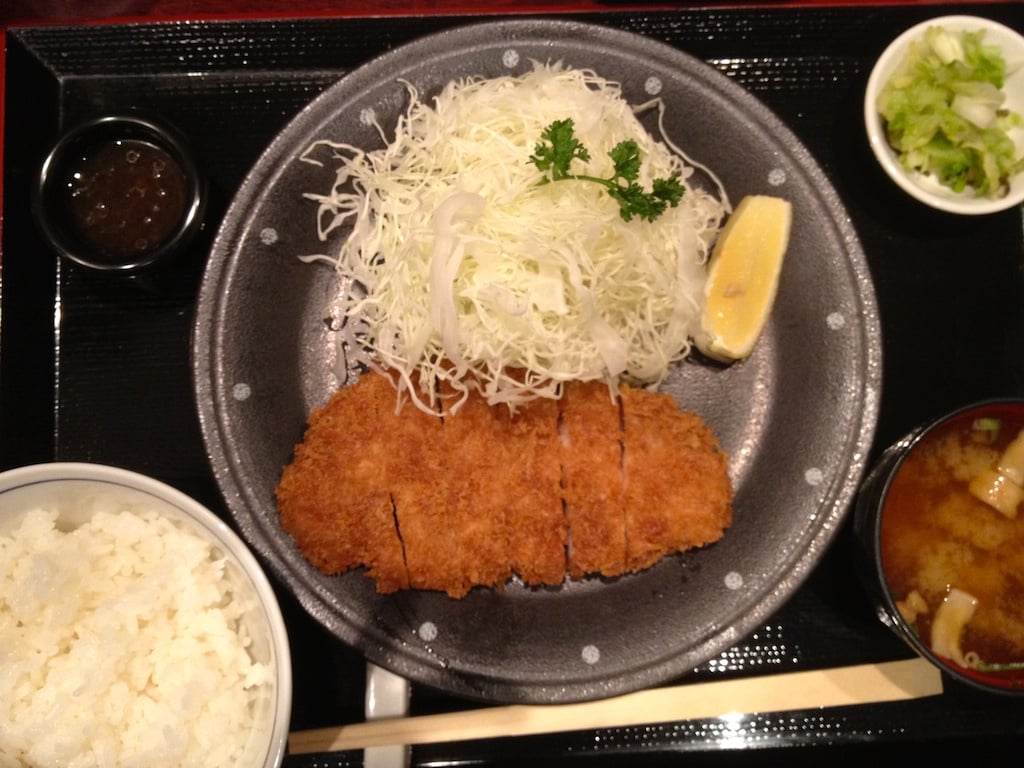 Tonkatsu Ginza Bairin
255 Beach Walk
808-926-8082
Kimukatsu
Aston Waikiki Joy Hotel
320 Lewers St.
808-922-1129