Who's coming: Eat the Street France: Chocolate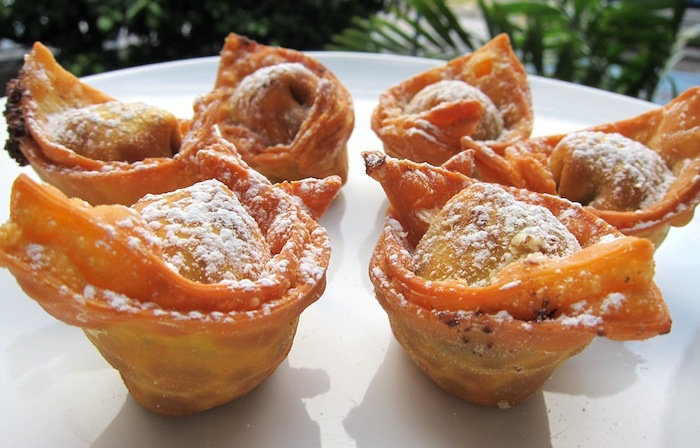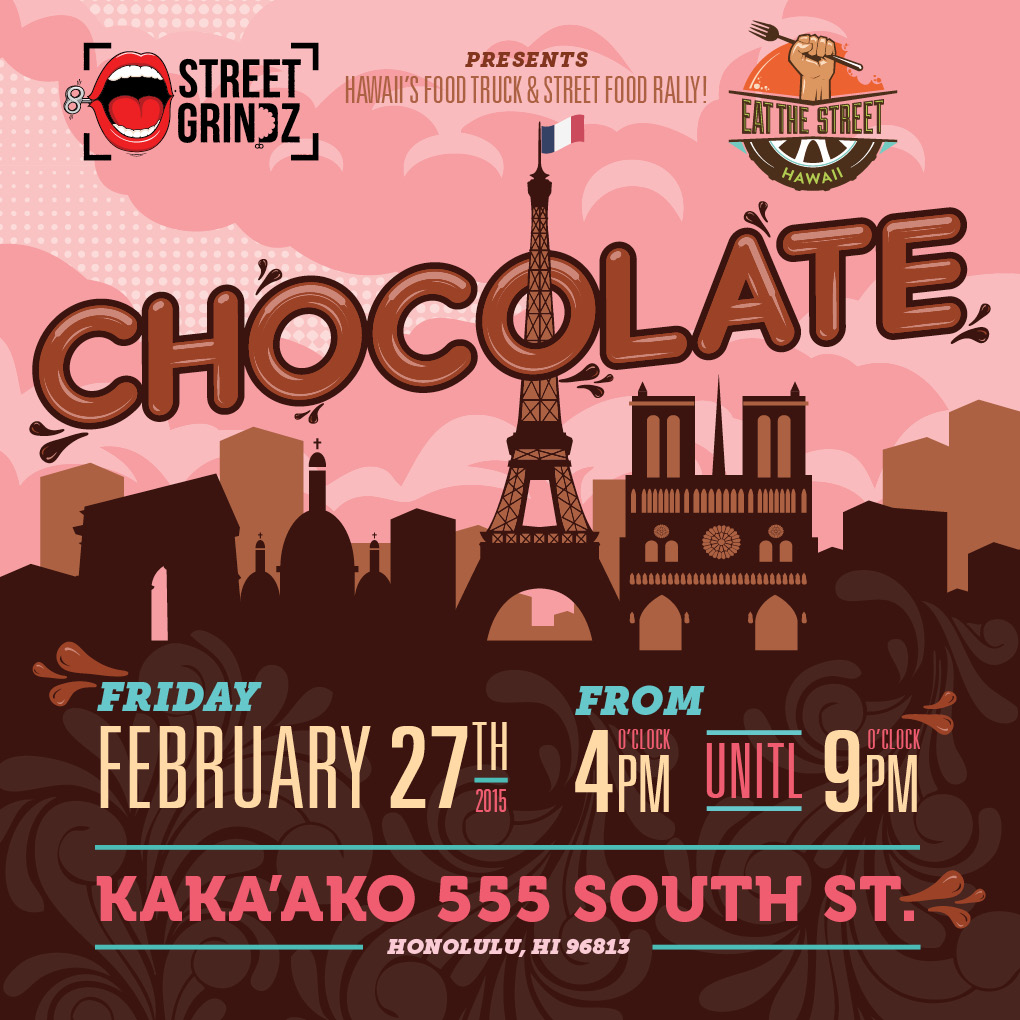 Eat the Street closes out the month of amour with a stop in France to celebrate its most decadent sweet. So here's a fair warning for chocoholics: Bring extra napkins!
When: Friday, Feb. 27 from 4 to 9 p.m.
Where: 555 South St. in Kaka'ako (at Halekauwila, kitty-corner from Restaurant Row)
Admission: Free
Parking: On-site and street parking
Highlights of Friday's street fest: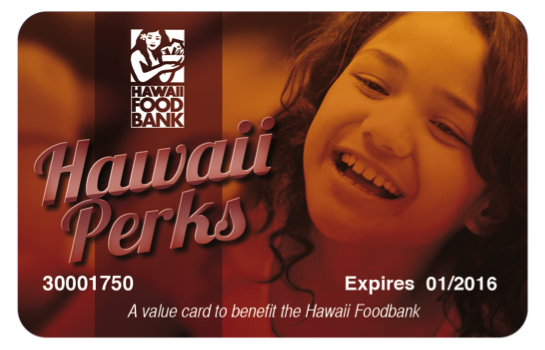 • Live entertainment throughout the night by Sistah Robi and Jeff Rasmussen
• Use your Hawaii Perks card for $1 off every $9 spent at a single food vendor. Show signed Hawaii Perks card at time of purchase
• Happy hour specials
• Eat the Street newcomer Kurbside Kitchen (see below)
Here's the lineup and menus (more menus to be added as received):
All Kine Grindz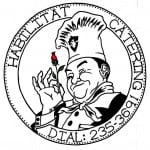 Contact: 808-368-4799; habilitat.com/all-kine-grindz.html; All Kine Grindz on Facebook
On the menu: BBQ chicken, steak, kalbi, spicy pork, spicy tuna bowls, pulehu ribs, crab cakes, garlic shrimp, seafood platters and surf and turf.
Aloha Pops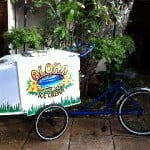 Contact: 808-286-4699; @AlohaTricycle (Twitter); alohatricycle.com
On the menu: Popsicles (chocolate dipped strawberry creme, chocolate dipped peanut butter) chocolate dipped Bananas, and chocolate fudge pops.
Baja Style Mexican Food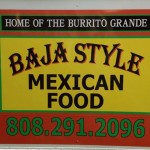 Contact: 808-291-2096; @bajastylehi (Twitter)
On the menu: Poblano Relleno, a chilled fire-roasted fresh poblano chile filled with sea scallops and shrimp ceviche and guacamole, laced with crunchy local Manoa cocoa nibs. Mole con Pavo, a cocoa-rubbed spatchcocked turkey topped with a classic savory and complex 'chocolate' salsa.
Beyond Burgers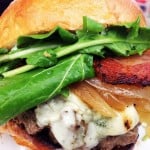 Contact: beyondburgers@gmail.com; Beyond Burgers Honolulu on Facebook
On the menu: The Chocolat-Bleu Burger, a Big-Island grass fed beef patty topped with crumbled blue cheese, a thick slice of applewood-smoked bacon hand-dipped in milk chocolate, caramelized onions in a sweet, balsamic reduction sauce, baby arugula, and homemade garlic aioli sauce.
Bobalicious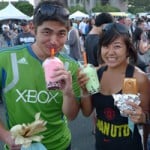 Contact: 808-591-7711; Bobalicious Boba Drinks on Facebook
On the menu: Chocolate bubble drink.
Cake Works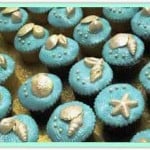 Contact: 808-946-4333; 2820 S. King St.; cakeworkshi.com
On the menu: Special flavor: chocolate hazelnut French macaron (Nutella-inspired).
Cooking Fresh For You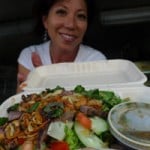 Contact: (808) 286-6484; 4469 Malia St.; cookingfreshforyou.com
On the menu: Special dishes: oodles of noodles sampler plate; noodle pizza; Michi's cilantro lime jumbo shrimp with spicy noodles.
Earl Sandwich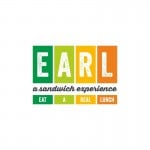 Contact: Earl Sandwich in Kaimuki (808) 200-4354; @earl_sandwichexperience/ (Instagram), https://www.facebook.com/earl.sandwichexperience
What's on the menu: Brioche toast will be making its debut!




Elena's Home of Finest Filipino Foods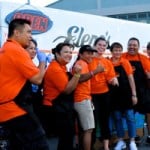 Contact: Elena's Restaurant in Waipahu 808-676-8005; www.ElenasRestaurant.com; @ElenasFilipino (Twitter), www.facebook.com/ElenasRestaurant
What's on the menu: "The Works," a sweet apple banana drizzled with chocolate & vanilla ice cream; "Chocolate Meat" aka dinuguan; the crowd favorite pork adobo fried rice omelet; and combo plates featuring pork adobo, chicken adobo, dinuguan, sari sari, gisantes, lechon special.


Five-O Ribs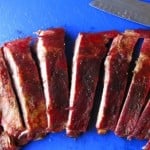 Contact: 509-668-0000; www.FiveORibs.com; ryan@fiveoribs.com; Five-O Hawaiian Style Smoked Ribs on Facebook
On the menu: Juicy baby back ribs and more.
Flavors of the World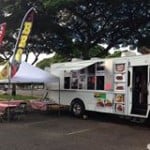 Contact: 808-636-0667
On the menu: Plate lunches inspired by cuisines from around the world.
Fresh Catch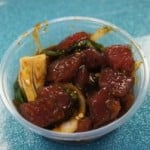 On the menu: Special dish: smoked meat chow fun. Also serving firecracker ahi poke, Chinese fried noodles, ahi katsu, crab roll, baked salmon, pastele stew/fries, various types of poke.
Girls Who Bake Next Door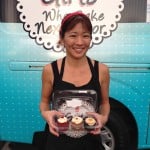 Contact: 808-983-9989; @girlswhobake (Twitter); The Girls Who Bake Next Door on Facebook
On the menu: Special dessert: chocolate bod-bod mochi. Also cupcakes, mochi, cookies.
Hawaii's Fried Musubi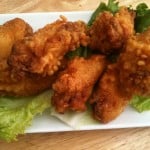 Contact: 808-391-3835; @friedmusubiHI (Twitter), Hawaii's Fried Musubi on Facebook
On the menu: Musubi and other local delicacies fried to golden brown perfection.
Hawaiian Fresh Farms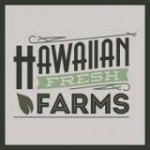 Contact: 808-321-1567; Hawaiian Fresh Farms on Facebook
On the menu: Grass-fed burger; line-caught fish and chips; fresh fish tacos and more.
Hawaiian Twisted Tater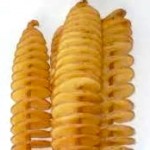 Contact: Hawaiiantwistedtater@yahoo.com
On the menu: Special dish: salted chocolate-covered chips topped with a potato chip chocolate chip cookie. Twisted tater chips with bacon cheddar ranch and mayo furikake, and tater stick in various flavors featuring peanut butter chocolate.



Homegrown Brew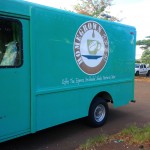 On the menu: Special dish: chocolate-covered crispy noodle nugget. Plus iced/hot coffee, full espresso bar, Italian sodas, lilikoi lemonade.
Hula Shrimp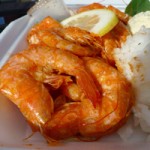 Contact: Hulashrimp@yahoo.com
On the menu: Garlic shrimp, guava chicken, pulehu steak, more.
Il Gelato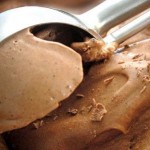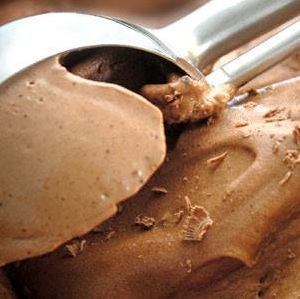 Contact: 501 Sumner St.; 808-542-9276; @IlGelatoHawaii (Twitter); Il Gelato Hawaii on Facebook
On the menu: French chocolate truffle gelato, Tahitian vanilla, sea salt caramel, acai sorbetto, pitaya sorbetto, mango sorbetto, spaghetti gelato; pitaya and acai bowls; sorbetto smoothies, and gelato drink specials.



Kau Kau Grill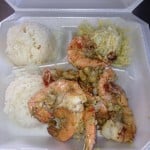 Contact: 755 Kapahulu Ave.; 284-8293; Kau Kau Grill on Facebook
On the menu: Local favorites.
Kiawe Pizza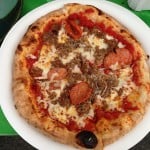 Contact: Kiawe Pizza on Facebook
On the menu: Special pizza: Chocolate/coffee-crusted kiawe-smoked steak on bed of local organic spinach with gruyere cheese & caramelized onion. Also serving pepperoni on tomato sauce with cheese, classic margherita, and chocolate berry using fresh strawberries, blackberries, raspberries & blueberries on lemon ricotta marscapone, finished with dark chocolate balsamic & cocoa nibs.



Kurbside Kitchen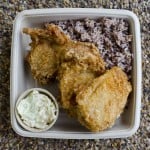 Contact: Honolulu Community College, 874 Dillingham Blvd., https://www.facebook.com/kurbsidekitch; @kurbsidekitchen (Instagram)
On the menu: Special dish: French-inspired sables aux trois chocolats, or triple chocolate cookie sandwiches filled with ganache. Also: tasting plates of signature Kickin Chicken, Kurbside Hamburger Steak and signature Kurbside chili bowls with your choice of steamed California Koshihikari rice OR 12-grain rice; rafute shoyu pork bowl with slow-simmered pork belly and mac-less slaw.

Le Creperie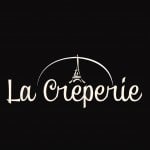 Contact: www.lacreperiehonolulu.com; @LaCreperieHNL on Twitter
On the Menu: Sweet and savory crepes.
Local STOP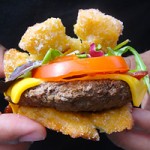 Contact: @localstop (Twitter); Local Stop on Facebook
On the menu: Special dish: Red velvet malasada cheesecake bites. Plus King Kamehameha malasada burger, Rican sushi, kalua pig nachos with mango pico de gallo, mango bread pastele stew, kalbi bowl with gandule rice.



Milk Tea Hawaii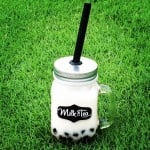 Contact: www.milkteahawaii.com; Milk Tea Hawaii on Facebook
On the menu: Special drink: Chocolate milk tea. Also on the menu are the organic black milk tea, sweet matcha latte and horchata.
Munchiez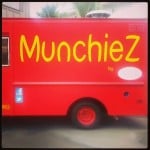 Contact: Munchiez on Facebook
On the menu: Comfort foods you crave.
Nani Kore
Contact: www.nanikorehawaii.com; Nani Kore Hawaii on Facebook; @nanikorehawaii on Twitter
On the menu: Pork belly kimchi sliders, kimchi yakisoba, pork belly kimchi "nachos," soba sliders, and bacon wrapped mochi with choice of sweet shoyu or chocolate topping.




Na Ono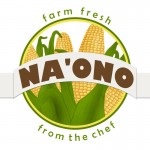 Contact: 808-690-2705; Na Ono on Facebook
On the menu: Fresh-roasted local corn with various toppings
No Ka Oi Cookie Company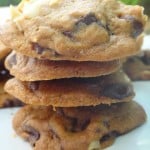 Contact: 808-489-2642; nokaoicookiecompany.com; No Ka 'Oi Cookie Company on Facebook
On the menu: Homestyle baked goods and cookies.
Olay's Thai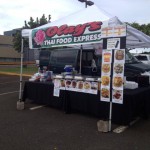 Contact: 808-487-4001; Olay's Thai Food Express on Facebook
On the menu: Thai curries and noodle dishes.
OnoPops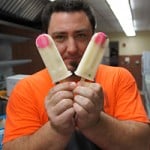 Contact: 808-354-2949; www.onopops.com; @OnoPops (Twitter); OnoPops on Facebook
On the menu: Gourmet, locally sourced pops in a variety of flavors.
Otsuji Farms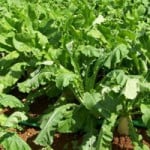 Contact: 808-368.1135; otsujifarm.com
On the menu: Fresh dishes made with produce from Otsuji Farms.
Paul's Poppers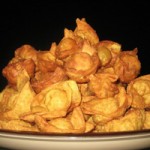 Contact: 808-351-7583; Paul's Poppers on Facebook; paulspoppers.com
On the menu: Special flavors: Raspberry nutella, red velvet cheesecake, chocolate decadence poppers.
Pop Pop Donuts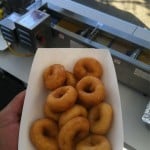 Contact: 808-664-3287; poppopdonuts.com; @poppopdonuts on Twitter; Pop Pop Donuts on Facebook
On the menu: Fresh miniature donuts with various toppings and glazes.
Ronnie's Express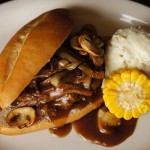 Contact: 808-384-2295
On the menu: Local food, fresh fish.
Sweet Revenge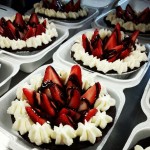 Contact: sweetrevengehonolulu.com
On the menu: Savory and sweet homemade pies.
Spin Grill
On the menu: Special item: chocolate-covered bacon skewers. Plus pork in bao buns, fish tacos, pork skewers.
Taste of Indonesia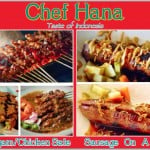 Contact: CHEF HANA on Facebook
On the menu: Special dish: Grilled Banana Chocolate Cheese. Indonesian street food delicacies including grilled chicken sate, sausages and pork spring rolls.
Tin Hut BBQ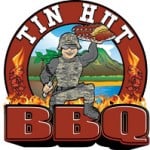 Contact: 808-492-8676; www.tinhut-bbq.com; Tin Hut BBQ on Facebook
On the menu: Special dish: Chocolate-rubbed ribs.
Uncle's Kitchen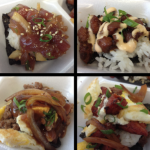 Contact: 808-208-0679
On the menu: Local favorites.
Wow Wow Lemonade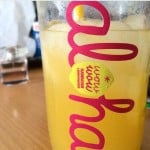 Contact: 530-638-4969; Wow Wow Waffle on Facebook; @wowwowwaffle (Twitter); www.wowwowwaffle.com
On the menu: Fresh-pressed lemonades (lilikoi, blackberry lavender, strawberry, pineapple li hing, strawberry li hing, classic); Mason jar lemonades.