Who's coming: Eat the Street 'Eat Local'
Eat the Street returns to Kaka'ako Friday, with a timely "Eat Local" theme to coincide with Kanu Hawaii's Eat Local Challenge, which inspires islanders to eat local for a month.
All 39 food trucks and vendors have been asked to prepare at least one dish that includes a locally grown or raised ingredient. Fresh produce from Otsuji Farm was offered to all ETS vendors. Judging from the menu, it seems many vendors have enthusiastically embraced the theme, with plans for creative, fresh eats that tap into Hawaii's rich supply of fruits, vegetables and meats.
Four trucks or vendors are making their ETS debut — Lava Wok, with its wontons and homemade soymilk in a bag; The Curb, a mobile coffee truck; Ono Steak, which serves steak and shrimp plates; and Otsuji Farm, which will be dishing up Hawaiian Nachos and sushi slider tempura.
When: Friday, Sept. 30 from 4-9 p.m.
Where: 555 South St. in Kaka'ako (at Halekauwila, kitty-corner from Restaurant Row)
Admission: Free
Parking: On-site and street parking
Organizer: StreetGrindz.com, partnering with Kamehameha Schools, Kamehameha Schools Malama Card and Nonstop Honolulu
Here's the lineup:
Achilles Grill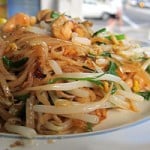 Contact: 808-387-0554; Achilles Grill on Facebook
On the menu: Panang curry; lemongrass beef sticks; Pad Thai; papaya salad; spring rolls; Thai tacos
Eat Local dish: Stir-fried eggplant with chicken, garlic and Thai sweet basil (eggplant and basil are locally grown)
All Kine Ice Cream Truck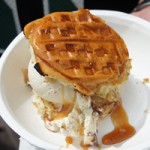 Contact: 808-635-9987; @allkine (Twitter); All Kine Ice Cream Truck on Facebook
On the menu: Sweet Bread Stack (waffled and toasted sweet bread ice cream sandwich with + one topping); Waffle Napoleon (waffle, ice cream, toasted mac nuts and sauce); Marshmallow Devil (brownie, torched marshmallows, ice cream, whipped cream, sauce and toasted mac nuts); Bananas Foster Sandwich (almond croissant bananas foster ice cream sandwich)
Eat Local dish:Sweet bread papaya-banana bread pudding a la mode
Aloha Ice Cream Tricycle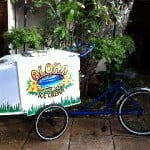 Contact: 808-286-4699; @AlohaTricycle (Twitter); alohatricycle.com
On the menu: Homemade Aloha Pops (chocolate peanut butter, strawberry lemon drop, pineapple li-hing)
Eat Local dish: Watermelon basil Aloha Pops made from locally grown watermelon and basil
Baja Style Mexican Food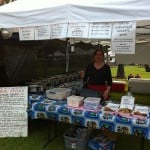 Contact: 808-291-2096; @bajastylehi (Twitter)
Eat Local dishes: Kuahiwi Ranch beef tamales with Sugarland Farms salsa fresca; Shinsato Farms chicharones burrito; Shinsato Farms Pork & Cheese Enchiladas; Waimanalo Farms Huitlacoche corn truffle quesadilla with Pit Farms guacamole and Sugarland Farms salsa fresca
Beyond Burgers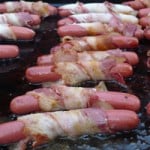 Contact: beyondburgers@gmail.com; Beyond Burgers Honolulu on Facebook
On the menu: Bacon-Bleu Burger; The Bacon Redondo: Bacon-wrapped hot dog; strawberry lemonade; watermelon lemonade
Eat Local dish: All burgers made from grass-fed Kulana Beef
Bobalicious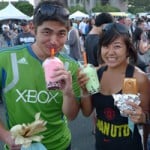 Contact: 808-591-7711; Bobalicious Boba Drinks on Facebook
On the menu: Li hing pineapple and honeydew bubble drinks. All drinks will have the multi-flavored popping boba (lychee, strawberry and mango)
Eat Local dish: Strawberry-banana and Blue Hawaii smoothie (with local bananas from Sugar Land Farms)
Chicago Eatz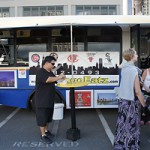 Contact: 808-482-0493; @ChicagoEatz (Twitter); Chicago Eatz on Facebook
On the menu: Vienna Italian beef sandwich; Kronos gyros; Cubbies Size Chicago Eatz Sampler: Gyro, Italian beef sandwich and hot dog
Eat Local dish: Cubbies-size Kalua Pork Poi Boys with Kava Drink (with Hanalei Poi)
Elena's Home of Finest Filipino Foods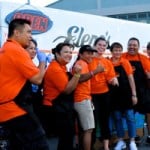 Contact: Elena's Restaurant in Waipahu 808-676-8005; www.ElenasRestaurant.com; @ElenasFilipino (Twitter), www.facebook.com/ElenasRestaurant
What's on the menu: Pork adobo fried rice omelet; pork/chicken adobo; lechon special
Eat Local dish: Sari-Sari (signature Elena's dish with locally produced vegetables cooked with crispy lechon and bay shrimp)
Fairycakes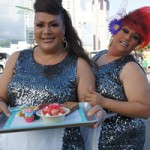 Contact: www.fairycakeshawaii.com; @fairycakes808 (Twitter)
On the menu: Reese's Peanut Butter Chocolate Cake; 3 Bar Sampler Pack; Pumpkin Whoopie Pie
Eat Local dish: Deep-fried coconut Mochi from Waimanalo
Grandma G's Kitchen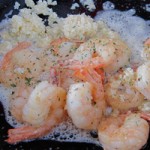 Contact: 808-542-2042; has booth at various farmer's markets around Oahu
On the menu: "Supah Garlicky Shrimp"; boneless kalbi; mochiko chicken
Eat Local dishes: Kanu Plate: Kalua Pork with Otsuji Farms bok choy and choy sum
Hawaiian Waffledog Company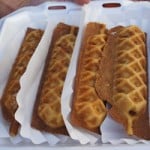 Contact: hawaiianwaffledogcompany.com
Eat Local dish: Ka Lei eggs in waffledogs batter and ginger in teriyaki sauce from Hilo's Ginger Ridge Farms
Hula Shrimp Co.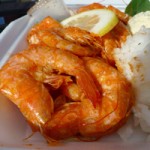 Contact: Hulashrimp@yahoo.com
Eat Local dishes: Pulehu steak; guava chicken
Inferno's Wood Fire Pizza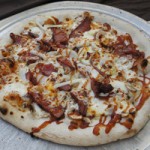 Contact: 808-375-1200; infernospizzahawaii.com; @infernopizzahi (Twitter)
On the menu: Scrambled eggs and Spam breakfast pizza
Eat Local dish: Guava-smoked BBQ pork pizza (Shinsato Farms pork, baby portabella mushrooms, Maui onions, green onions, local-made BBQ sauce)
Jawaiian Irie Jerk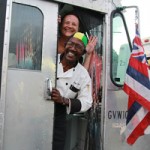 Contact: 808-388-2916
On the menu:Jerk chicken; jerk pork; fish escovitch
Eat Local dish: Ital Stew with local ingredients, including sweet potatoes, pumpkin, carrots, onions and peppers, which are simmered in Hawaiian coconut milk and spices
Jus' Right Kettle Corn Popcorn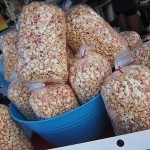 Contact: 808-351-8024; @Jusrightpopcorn (Twitter)
On the menu: Li-hing-infused kettle corn; multi-colored kettle corn
Eat Local dish: TBD
Koi Catering & Takeout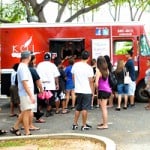 Contact: 808-845-4564; 2028 Dillingham Blvd. (formerly Pu'uwainani's Plate Lunches)
Eat Local dish: Grilled mahimahi with pesto linguini (made with locally grown Thai basil from Khamphout Farms)
Lava Wok (new to Eat the Street)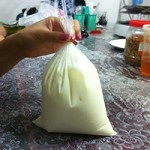 Contact: Lava Wok on Facebook
On the menu: Homemade soy milk (in a bag); Lava fried rice; Lava fried noodles; Volcano wontons (dessert)
Eat Local dish: Poi wontons
Le Crepe Cafe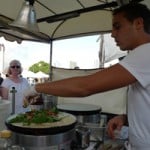 Contact: 808-988-8400; www.lecrepecafe.com; @lecrepecafe (Twitter); Le Crepe Cafe Hawaii on Facebook
On the menu: Crepes filled with fresh strawberries, bananas, chocolate, whipped cream, brown sugar, cinnamon, cheese, turkey, spinach, basil, green onions, tomatoes and eggs
Eat Local dish: Waialua Estate chocolate crepe with raspberries
Lickety Split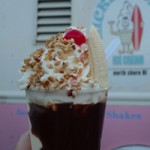 Contact: 808-227-6499; Lickety Split Oahu on Facebook
On the menu: Vanilla soft-serve sundaes in cones
Eat Local dish: Waialua Apple-Banana Royale (vanilla soft serve, hot fudge, apple bananas, whipped cream and nuts)
Liquid Pleasure
Contact: 808-780-9288 or email streetgrindz@gmail.com
On the menu: Smoothies; espresso
Eat Local dish: TBD
Local STOP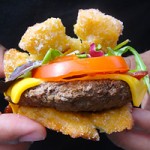 Contact: @localstop (Twitter); Local Stop on Facebook
On the menu: King Kamehameha Malasada Burger; Try Wait Malasada Burger; Local Stop Malasada Burger; lilikoi oatmeal and strawberry cheesecake cups; Aunty Elaine's mango bread
Eat Local dishes: Panedesia on Aloun Farms mixed salad; loco moco malasada burgers with sweet Maui onions and Ka Lei eggs; mango baby back ribs
Madre Chocolate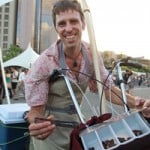 Contact: 808-377-6440; madrechocolate.com
On the menu: Lilikoi, coconut milk and ginger chocolate; Hawaiian single-farm dark chocolate
Eat Local dish: Chocolate-dipped, frozen apple bananas (apple bananas from the Big Island, cacao grown on Hamakua Coast); pink peppercorn & kiawe-smoked sea salt dark chocolate; lilikoi dark chocolate (lilikoi from Tin Roof Farms on North Shore)
Na 'Ono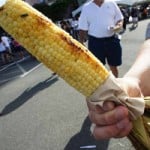 Contact: 808-690-2705; Na Ono on Facebook
Eat Local dish: Fresh-roasted Kahuku corn; Asian-style braised beef on Kahuku corn mash; fresh steamed artichokes with herb aioli
Ono Steak & Shrimp Wagon (new to Eat the Street)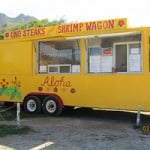 Contact: 808-688-4117; Ono Steaks on Facebook
On the menu: Steak & garlic shrimp combo plate; fresh furikake ahi with wasabi aioli; fresh fish tacos with papaya-mango salsa; Waimanalo Sweet Corn-on-the-Cob
Eat Local dish: Fresh ono with papaya-mango salsa (made from locally grown papaya, cilantro and Japanese cucumber)
Onopops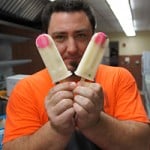 Contact: 808-354-2949; www.onopops.com; @OnoPops (Twitter); OnoPops on Facebook
On the menu: Various flavors of Onopops
Eat Local dish: Waialua Estate mocha pop (chocolate and coffee from Waialua Estate)
Otsuji Farm (new to Eat the Street)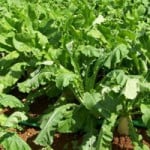 Contact: 808-368.1135; otsujifarm.com
Eat Local dishes: Hawaiian Nachos (with Otsuji Farm taro, ahi, fresh-grated coconut milk, yuzu, Otsuji Farm green onion, chili pepper, Hawaiian salt); sushi slider tempura (fried Otsuji Farm kale with spicy tuna, topped with eel sauce and green onion)
Paul's Poppers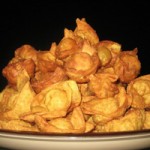 Contact: 808-351-7583; Paul's Poppers on Facebook; paulspoppers.com
On the menu: House popper flavors such as spinach & artichoke, pepperoni pizza, pork jalapeno and cheddar cheese
Eat Local dish: Caprese popper (with herbs from Harvest Farm in Waianae)
Puffettes Egg Puff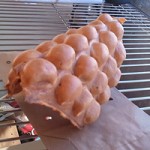 Contact: eggpuff@rocketmail.com; Puffettes Egg Puff on Facebook
On the menu: Custard egg puffs; banana egg puffs
Eat Local dish: Egg puffs made with Ka Lei large brown eggs
Ronnie's Express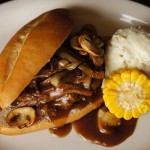 Contact: 808-384-2295
Eat Local dishes: Huli huli chicken sliders with Nalo micro greens; crab cake sliders with Nalo micro greens; Paniolo-pulled pork sliders with island cole slaw
Shogunai Tacos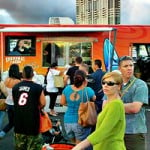 Contact: shogunaitacos.com; @Shogunai_Tacos (Twitter); Shogunai Tacos on Facebook
Eat Local dishes: Osaka Jo; Zeus' Glory; South of the Border tacos. (All three include locally grown cabbage; Zeus' Glory and South of the Border use Sugarland tomatoes.)
Simply Ono
Contact: 808-728-0441
On the menu: Chocolate-covered bacon; smoked meat with onions; kalua pig with lomi salmon; fresh poke bowl; baked mac & cheese with artichokes, mushrooms and pancetta; warm bread pudding with creamy vanilla sauce; fresh poi (Taro brand)
Eat Local dish: Candied Okinawan sweet potato from Rafa Farm
Soul Patrol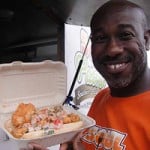 Contact: 808-735-7685; pacificsoulhawaii.com; @pacificsoul (Twitter); Soul Patrol on Facebook
On the menu: Jamabalaya; catfish with togarashi tartar
Eat Local dish: Pacific Soul sampler: Kuahiwi Ranch beef brisket and Small Kine Farm (in Waimanalo) mushroom and cheesy grits; Naked Cow Dairy buttermilk fried chicken; Kahuku cornbread with Hawaiian honey butter; and Mohala Farms Waialua collard greens
Tats Shaved Ice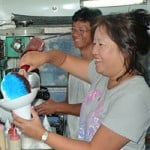 Contact: 808-221-7525; @TatsShavedIce (Twitter); whereistats@gmail.com
On the menu: Tropical Rainbow (with pineapple, lime and coconut flavors)
Eat Local dish: Locally grown natural lilikoi syrup
The Curb (new to Eat the Street)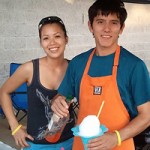 Contact: The Curb on Facebook
On the menu: Lychee Bomb; guava tea lemonade
Eat Local dish: Iced Coffee — A 12-hour cold-brewed coffee, locally roasted by Mt. Kaala Coffee on the North Shore; Latte Nectar — an iced latte sweetened with 100 percent Hawaiian Hula Girl honey
Tiki Truck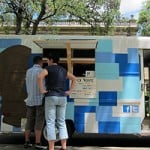 Contact: @tikitruck (Twitter); Tiki Truck on Facebook
Eat Local dishes: Tacos (soft corn tortilla with choice of fillings (Pulehu steak, grilled pork or chicken adobo), crack sauce, pickled Wahiawa-grown papayas, red onions and cilantro); Twisted Gyros (toasted pita, choice of filling, crack sauce, Waimanalo greens, Japanese cucumbers, Hamakua, tomatoes, red onions and cilantro); Banh Gyro (Banh Mi but with a pita, choice of filling, crack sauce, pickled Wahiawa-grown daikon, carrots, Japanese cucumbers, plum sauce and cilantro); Kona Brew Braised Bratwurst (topped with pickled Wahiawa-grown papayas, crack sauce, Hamakua tomatoes, onions and cilantro)
Ultimate Burger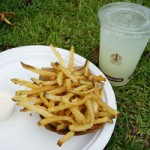 Contact: 808-329-2326; ultimateburger.net; @ultimateburger (Twitter); Ultimate Burger on Facebook
On the menu: House-made lemonade
Eat Local dish: Fresh-cut fries seasoned with organic thyme, parsley and kosher salt, with housemade aioli (seasonings from Ma'o Farms and Nalo Farms)
Why'z
Contact: 808-454-7954
On the menu: Dinosaur Bone
Eat Local dishes: Crab-encrusted ahi plate with Nalo micro greens and rice; Kahuku shrimp plate with Hawaiian garlic sauce
Xtreme Tacos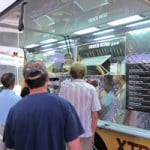 Contact: 808-954-5477; www.xtremetacos.com; @xtremetacos (Twitter); Xtremetacos on Facebook
On the menu: Pastele burrito; Baja fish taco
Eat Local dish: Grilled corn quesadillas with Kahuku corn and Hamakua tomatoes
Zsoli's Chimney Cake Hawaii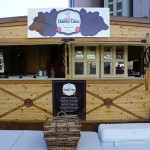 Contact: 808-631-8070 (Neighbor Island); www.chimneycakehawaii.com; @chimneycakes (Twitter)
What's on the menu: Cinnamon, pecan, chocolate and rainbow-sprinkled chimney cakes
Eat Local dish: Chimney cakes made with Maui cane sugar
See our past Eat the Street coverage:
Eat the Street Mililani
Eat the Street Spicy
Eat the Street Garlic
Eat the Street Pig Out!
Eat the Street May
Eat the Street April
Eat the Street Japan
Eat the Street Kaka'ako
Eat the Street debut