Who's coming: Eat the Street Chinese New Year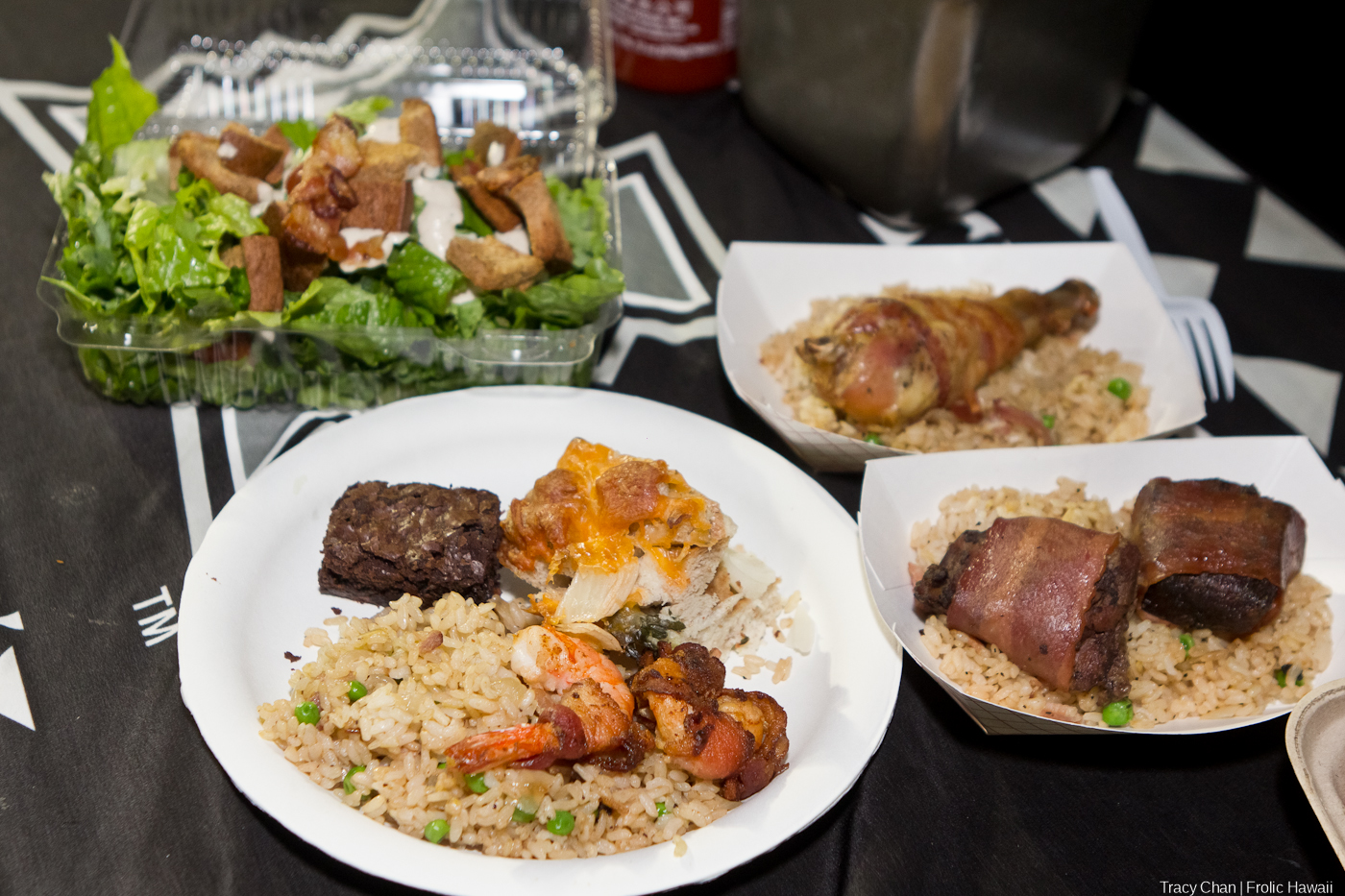 Eat the Street is ringing in 2015 with new monthly themes and specialty food items. This month, the Kakaako street food fest celebrates the coming of Chinese New Year with every imaginable noodle dish served out of food stalls and trucks. You know, like Il Gelato's spaghetti gelato.
When: Friday, Jan. 30 from 4 to 9 p.m.
Where: 555 South St. in Kaka'ako (at Halekauwila, kitty-corner from Restaurant Row)
Admission: Free
Parking: On-site and street parking
Here are some highlights: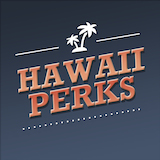 • Simple Souls takes the stage with acoustic R&B/soul/hip hop music from 6:30 to 8:30 p.m.
• Use your Hawaii Perks card for $1 off every $9 spent at a single food vendor. Show signed Hawaii Perks card at time of purchase
• Happy hour specials
• This month's #grinderzchoice contest will be for the best noodle dish starting at 4:30 p.m.
Here's the lineup and menus. (More menus to be added as received.)
All Kine Grindz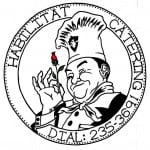 Contact: 808-368-4799; habilitat.com/all-kine-grindz.html; All Kine Grindz on Facebook
On the menu: BBQ chicken, steak, kalbi, spicy pork, spicy tuna bowls, pulehu ribs, crab cakes, garlic shrimp, seafood platters and surf and turf
Aloha Plate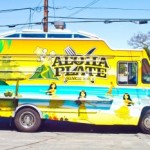 Contact: 808-664-6647; http://alohaplate.com/
On the menu: Pineapple po'i parfait; lehua dipped pineapple skewer; seafood chowder with fresh catch BLT; handmade loco moke'o; seared fresh catch over watercress salad
Aloha Pops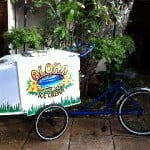 Contact: 808-286-4699; @AlohaTricycle (Twitter); alohatricycle.com
On the menu: Popsicles (ichigo daifuku, green tea, firecracker)
Baja Style Mexican Food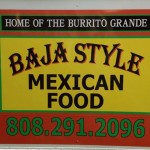 Contact: 808-291-2096; @bajastylehi (Twitter)
On the menu: Comfort and contemporary Mexican dishes
Beyond Burgers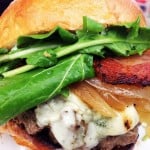 Contact: beyondburgers@gmail.com; Beyond Burgers Honolulu on Facebook
On the menu: Specialty burgers and hotdogs
Buenos Antojitos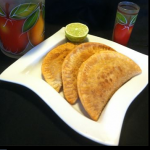 Contact: 808-674-7125; buenosantojitos.com
On the menu: Special dish: Chinese empanadas with ground pork, cellophane noodles, veggies and spices. Caramel apple empanadas, rice, tostones
Cake Works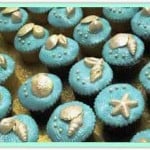 Contact: 808-946-4333; 2820 S. King St.; cakeworkshi.com
On the menu: Special flavor: almond cookie macarons
Cooking Fresh For You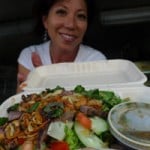 Contact: (808) 286-6484; 4469 Malia St.; cookingfreshforyou.com
On the menu: Special dishes: oodles of noodles sampler plate; noodle pizza; Michi's cilantro lime jumbo shrimp with spicy noodles
Elena's Home of Finest Filipino Foods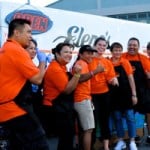 Contact: Elena's Restaurant in Waipahu 808-676-8005; www.ElenasRestaurant.com; @ElenasFilipino (Twitter), www.facebook.com/ElenasRestaurant
What's on the menu: Special dish: pansit palabok noodles. Also serving pork adobo fried rice omelette; combo plates of pork or chicken adobo, dinuguan, sari sari, gisantes, lechon special; Shanghai and sweet apple banana lumpia
Five-O Ribs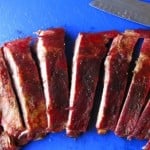 Contact: 509-668-0000; www.FiveORibs.com; ryan@fiveoribs.com; Five-O Hawaiian Style Smoked Ribs on Facebook
On the menu: Juicy baby back ribs and more
Flavors of the World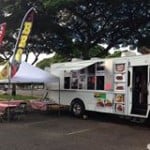 Contact: 808-636-0667
On the menu: Plate lunches inspired by cuisines from around the world
Fresh Catch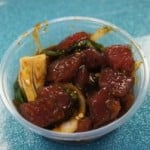 On the menu: Special dish: smoked meat chow fun. Also serving firecracker ahi poke; Chinese fried noodles; ahi katsu; crab roll; baked salmon; pastele stew/fries; various types of poke
Girls Who Bake Next Door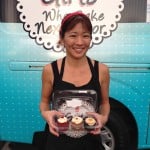 Contact: 808-983-9989; @girlswhobake (Twitter); The Girls Who Bake Next Door on Facebook
On the menu: Special dessert: almond cookie macarons. Cupcakes; mochi; cookies
Hawaii's Fried Musubi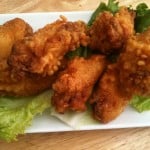 Contact: 808-391-3835; @friedmusubiHI (Twitter), Hawaii's Fried Musubi on Facebook
On the menu: Fried roast duck musubi with mama's fried chicken; tempura battered roast duck with hot mustard aioli
Hawaiian Fresh Farms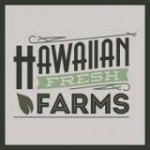 Contact: 808-321-1567; Hawaiian Fresh Farms on Facebook
On the menu: Grass-fed burger; line-caught fish and chips; fresh fish tacos and more
Hawaiian Twisted Tater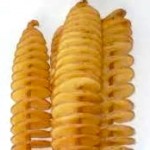 Contact: Hawaiiantwistedtater@yahoo.com
On the menu: Twisted tater chips with nacho cheese, taco ground beef, homemade salsa, jalapenos, homemade guacamole, black olives; tater stick in various flavors
Hawaiian Waffledogs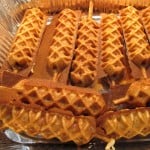 Contact: kevin@hawaiianwaffledogs.com
On the menu: Hawaiian waffledogs
Homegrown Brew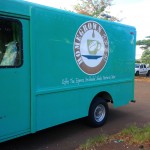 On the menu: Special dish: chocolate-covered crispy noodle nugget. Iced/hot coffee; full espresso bar; Italian sodas; lilikoi lemonade
Hula Shrimp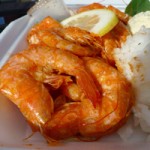 Contact: Hulashrimp@yahoo.com
On the menu: Garlic shrimp, guava chicken, pulehu steak, more
Il Gelato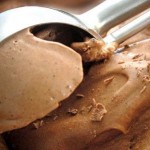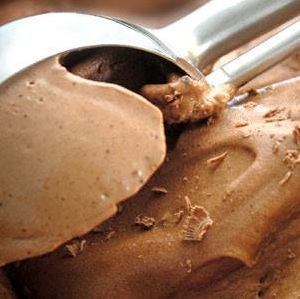 Contact: 501 Sumner St.; 808-542-9276; @IlGelatoHawaii (Twitter); Il Gelato Hawaii on Facebook
On the menu: Special gelato: spaghetti gelato
Kiawe Pizza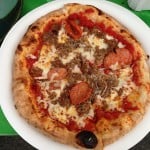 Contact: Kiawe Pizza on Facebook
On the menu: Individual pizzas baked to order
Koi Catering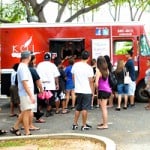 Contact: 808-845-4564; 2028 Dillingham Blvd. (formerly Pu'uwainani's Plate Lunches)
On the menu: Gourmet plate lunches
Laverne's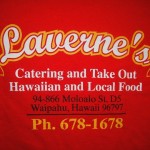 Contact: 808-678-1678; Laverne's Restaurant and Catering on Facebook
On the menu: Hawaiian combo plates
Le Crepe Cafe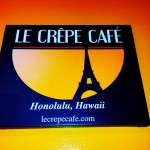 On the Menu: Special dish: Chinese crispy chicken crepe
Lemon Tea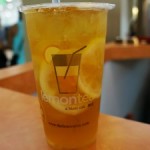 On the menu: Lemonades, bubble tea
Local STOP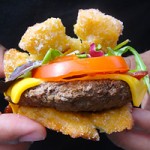 Contact: @localstop (Twitter); Local Stop on Facebook
On the menu: Local-style plate lunch
Nani Kore
On the menu: Special dishes: kimchi yakisoba and jai
Milk Tea Hawaii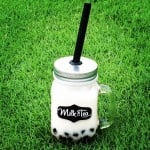 On the menu: Sweet matcha latte
Munchiez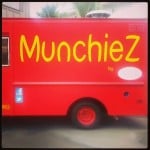 Contact: Munchiez on Facebook
On the menu: Comfort foods you crave
No Ka Oi Cookie Company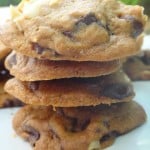 Contact: 808-489-2642; nokaoicookiecompany.com; No Ka 'Oi Cookie Company on Facebook
On the menu: Special dish: almond cookie ala mode
Olay's Thai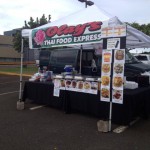 Contact: 808-487-4001; Olay's Thai Food Express on Facebook
On the menu: Drunken noodles with chicken; pad siew; lad nar
Onda Pasta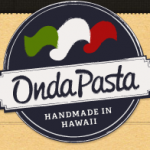 Contact: 808-321-7630; ondapasta.com; Onda Pasta on Facebook
On the menu: Kalbi kimchee; mac and cheese; puttanesca
OnoPops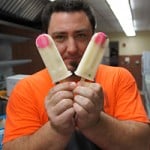 Contact: 808-354-2949; www.onopops.com; @OnoPops (Twitter); OnoPops on Facebook
On the menu: Gourmet, locally sourced pops in a variety of flavors
Otsuji Farms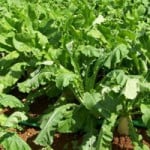 Contact: 808-368.1135; otsujifarm.com
On the menu: Fresh dishes made with produce from Otsuji Farms
Paul's Poppers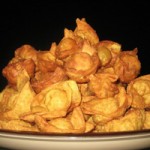 Contact: 808-351-7583; Paul's Poppers on Facebook; paulspoppers.com
On the menu: Special flavor: dragon poppers (lup cheong, char siu pork, green onions, imitation crab, cream cheese)
Pop Pop Donuts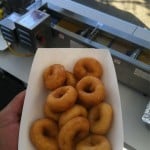 Contact: 808-664-3287; poppopdonuts.com; @poppopdonuts on Twitter; Pop Pop Donuts on Facebook
On the menu: Special dish: pop pop sugar glaze topped with coconut noodle
Shave Ice Truck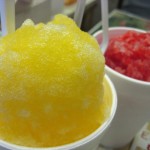 On the menu: Special dish: "bao bing" Chinese shave ice
Tin Hut BBQ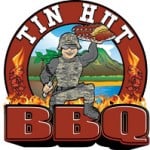 Contact: 808-492-8676; www.tinhut-bbq.com; Tin Hut BBQ on Facebook
On the menu: Savory smoked BBQ meats
Townies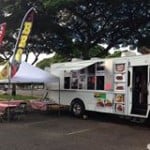 Contact: 808-636-0667
On the menu: Special plate: garlic yakisoba kimchee dog
Uncle's Kitchen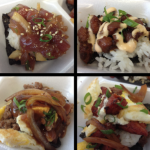 Contact: 808-208-0679
On the menu: Local favorites
Wow Wow Lemonade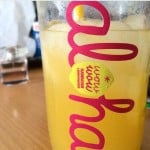 Contact: 530-638-4969; Wow Wow Waffle on Facebook; @wowwowwaffle (Twitter); www.wowwowwaffle.com
On the menu: Special flavor: lucky dragon (dragon fruit lemonade). Fresh-pressed lemonades (lilikoi, blackberry lavender, strawberry, pineapple li hing, strawberry li hing, classic); Mason Jar lemonades
Wurst Wagen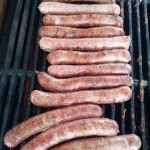 Contact: ​​info@wurst-wagen.com; Wurst-Wagen on Facebook
On the menu: Authentic German bratwurst with fried rice