Whiskey & Whisky tasting at the Trump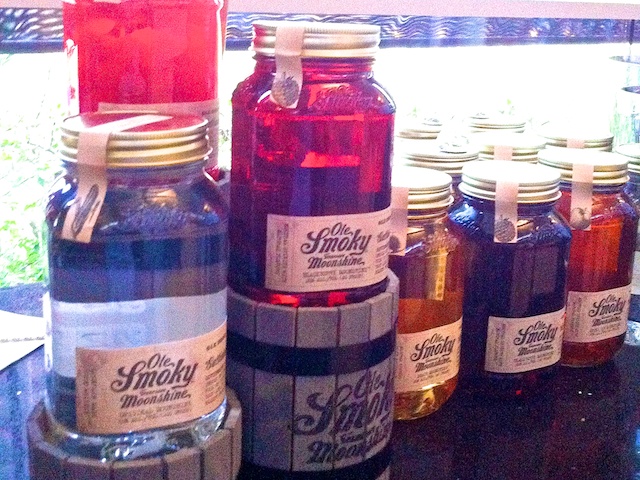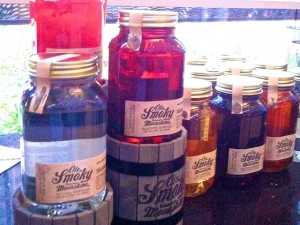 There's no better way to begin a week than with a Whiskey & Whisky tasting.
Held at the Trump Hotel Waikiki, liquor distributor Young's Market showcased its portfolio of blended, straight, Irish, Kentucky, Canadian and Scotch whiskeys.
Some of the great whiskeys poured at the event included Hudson, Glenfiddich, Catdaddy, the entire line-up of moon shines from Midnight Moon, Highland Park and Macallan to name a few.
My favorite whiskey from the night was the Rittenhouse Rye. At 100 proof, this can be a dangerous bottle, not for the high proof, but the fact that it doesn't taste like a 100 proof whiskey. Remarkably smooth considering the alcohol content, the Rittenhouse Rye hits the middle palate with very little burn and would probably make a great Manhattan cocktail.
Another of my favorites was the Templeton Rye. Using a Prohibition era recipe, this rye is a little sweeter than the Rittenhouse and tickles the side palate. I'd really love to see what kind of Sazerac this whiskey would make.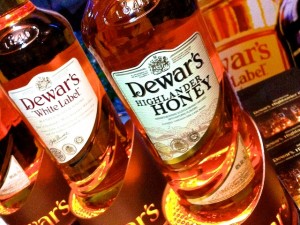 The event also featured local mixologists in a cocktail competition sponsored by Tasting Panel Magazine.
The new Dewar's "Highlander Honey" was featured prominently in various cocktails.
Tasting this whiskey neat, I found it not as sweet as Jack Daniel's Tennessee Honey and no where near as viscous as Wild Turkey's American Honey. Dewar's addition to the honey whiskey trend featured great notes of smokey peat moss and citrus rind. A welcome alternative to the it's syrupy counterparts.
Here's a look at the whiskey-soaked fun.