Where to find craft beer on Maui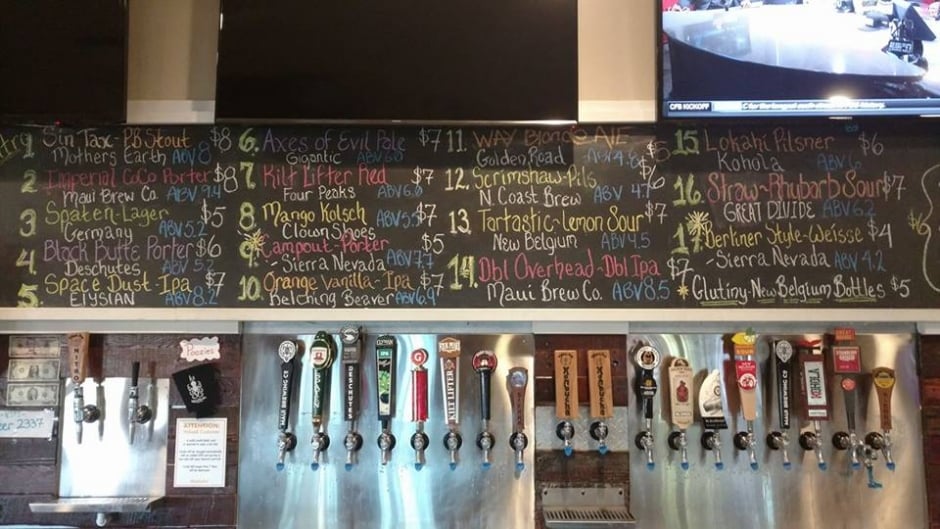 Maui has only two breweries on the island. One has been around seemingly forever, the other is just getting started. Here's where to get your fill of craft beer on your next trip to the Valley Isle.
You'd have to really hate beer to not recognize Maui Brewing – widely available at grocery stores on Oahu, they even have a brewpub in Waikiki (and a second coming to Kailua!). There are two brewpubs on Maui: one in Kaanapali and another in Kihei. To pay homage to how craft beer got its start in Maui, one must make a stop at either.
Kihei: 605 Lipoa Parkway, Kihei; 11 a.m. – 11 p.m. daily
Kaanapali: 4405 Honoapiilani Highway, Lahaina; 11 a.m. – 10 p.m. daily
Located in the warehouse where Maui Brewing got its start, Kohola opened in December of 2016. The name "Kohola" pays homage to Lahaina's whaling history. It has several American-style beers, including a pale ale, lager, and wheat, as well as a German pilsner and rye IPA, among others. Bring your own food and settle in with a board game.
910 Honoapiilani Hwy #55, Lahaina; 12 p.m. – 9 p.m daily; Ask about kama'aina specials.
Pair one of the 20 taps with a brat and a comfortable whicker seat on the front porch at this local joint in Kihei.
1913 S Kihei Rd, Kihei; Monday 3 p.m. – 10 p.m.; Tuesday – Sunday 11 a.m. – 10 p.m.
If you find yourself in Wailea or down near La Perouse Bay, check out Pink and Cork Tavern. An upscale sports bar with 17 rotating taps featuring a mix of local, mainland, and international beers.
Shops at Wailea, 3750 Wailea Alanui Drive; 11 a.m. – 2 a.m. daily
The Dirty Monkey combines the atmosphere of a sports bar and a live music venue, offering 16 draft lines that rotate between local and mainland craft beers. Go for the craft beer selection and stay for the whiskey – the Dirty Monkey carries more than 60 labels.
844 Front St., Lahaina; 12 p.m. – 2 a.m. daily
The selection of nearly 40 taps at Rock & Brews can be overwhelming, but the menu breaks down the beers by style – hoppy, malty, dark, wheat, etcetera – to help you find new beers within your favorite genre. Present your Hawaiian driver's license for a complimentary upgrade to a 20 oz beer.
120 Hana Highway, Paia; Open 11 a.m. daily