Where I'd tell the Obamas to eat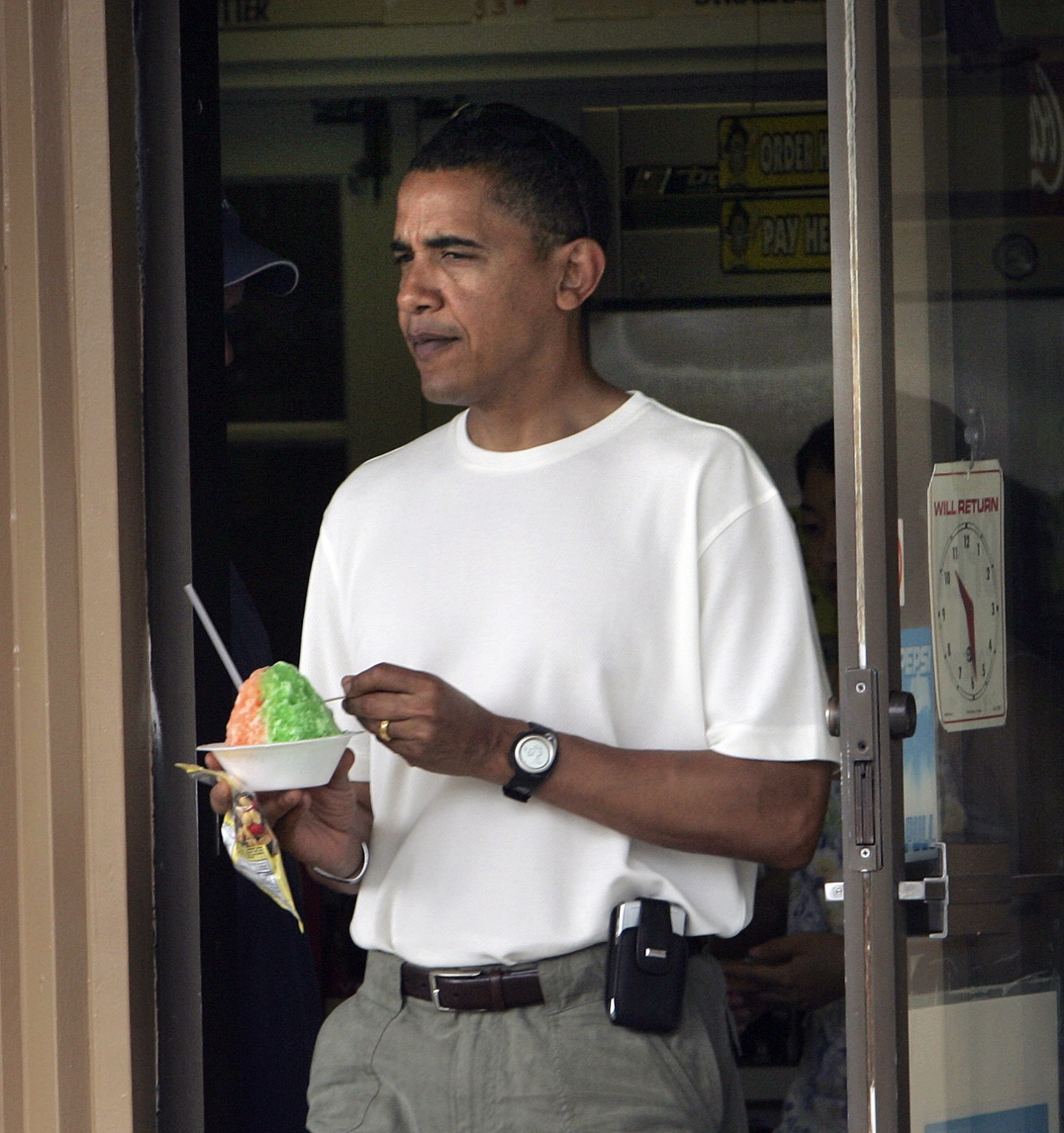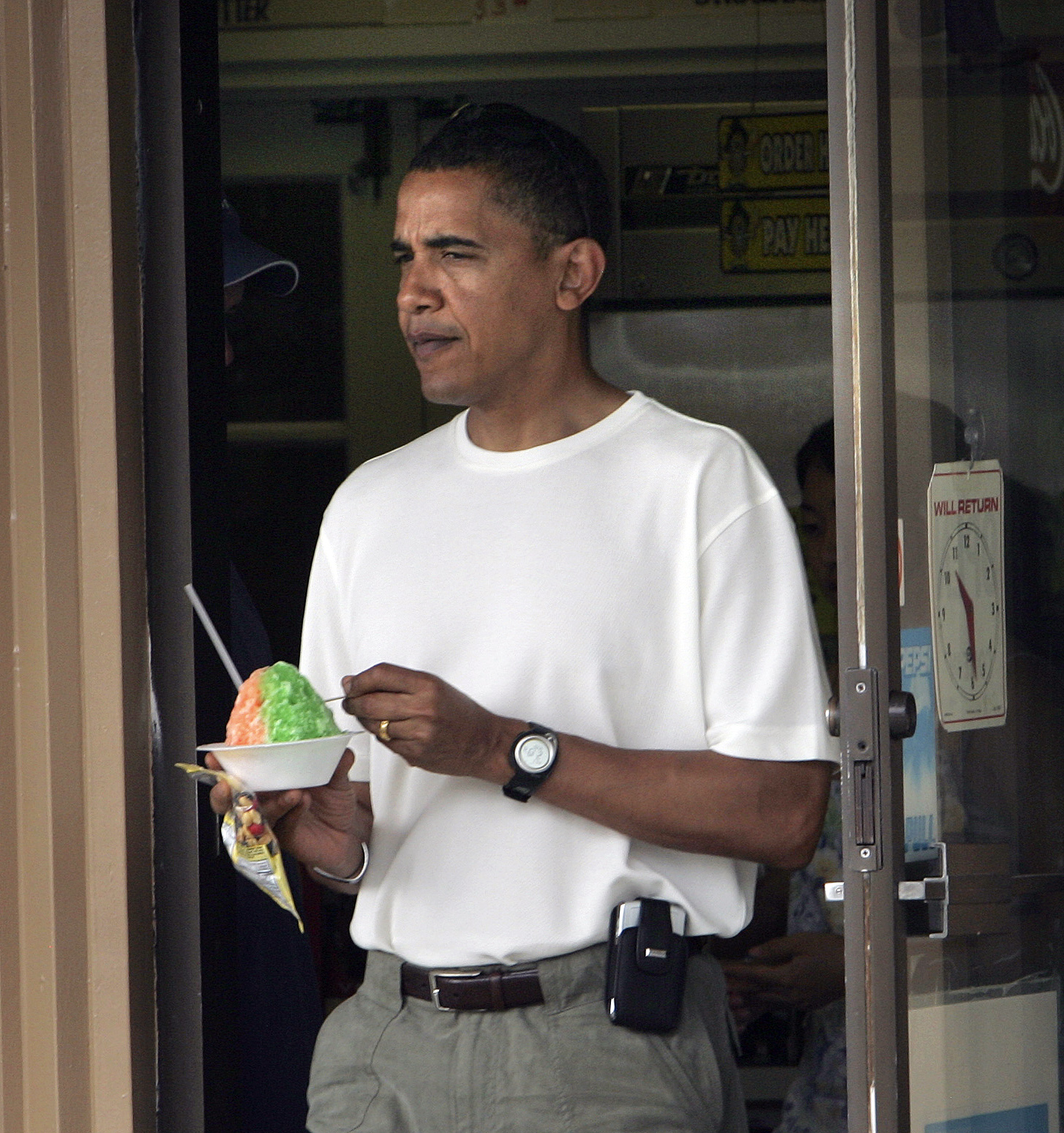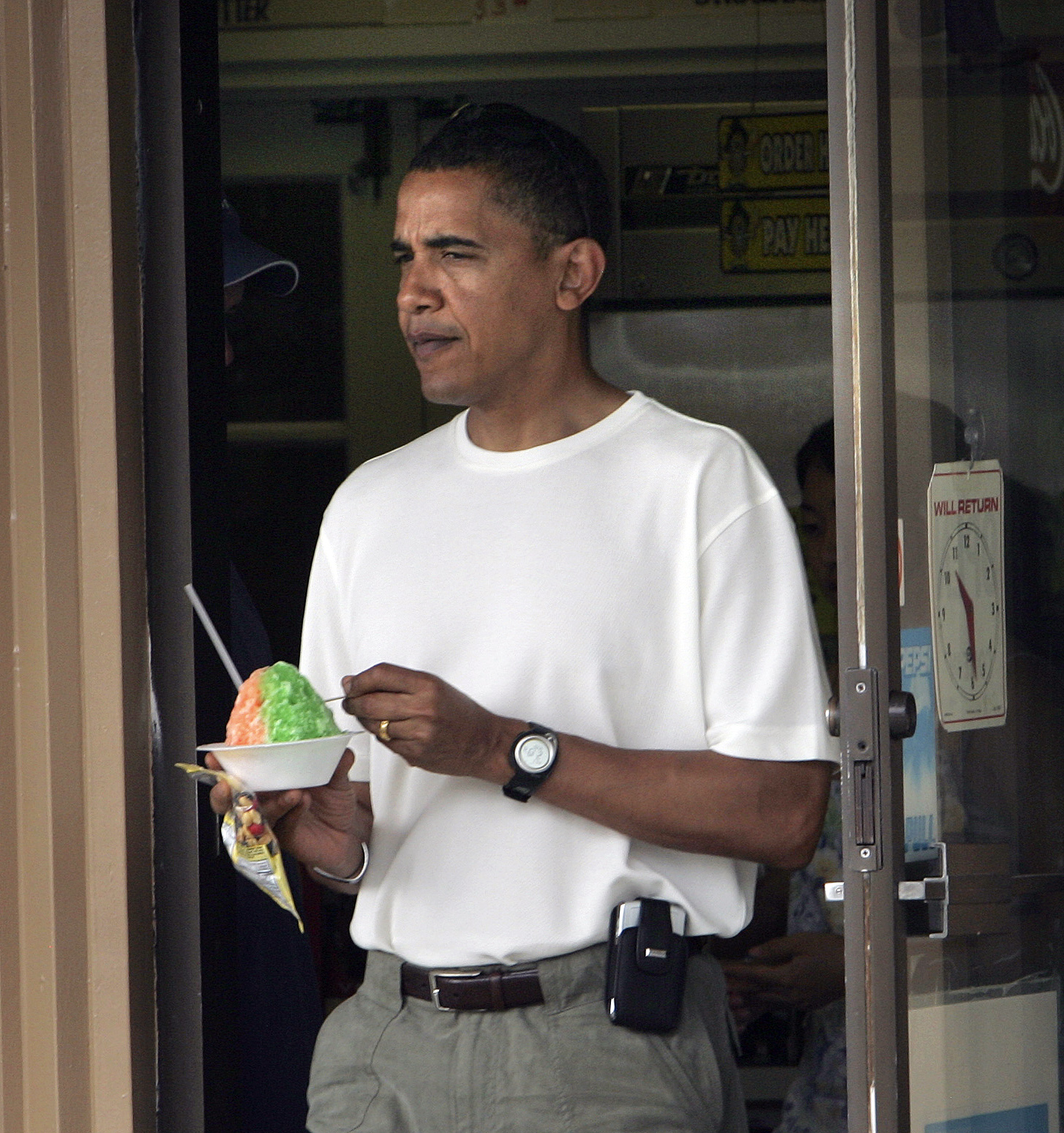 The Eagle has landed, and the first family is again spending their Christmas holiday in Hawaii. I have to admit, sometimes I cringe a little when I see them eating at the same places, especially shave ice, every time. The places they choose are all right, but in my opinion, not always the best for a presidential palate — more so because that palate was born and raised here. I also wonder how much of his boyhood local grindz Mr. Obama shares with his family.
In a way, I understand why the Obamas go back to the same spots every year: they're making memories for their daughters. It doesn't matter if they're foodies; hey, maybe the Obamas themselves aren't foodies, who knows? Hard to tell with busy parents. But, if the Obamas did, by some small chance, want to ask me for some suggestions to shake up their itinerary, I'd give them my "Favorite places to take out of towners" link, plus a few more off the top of my head, below:
Hono's Pineapple Shrimp
Picture 1 of 13
If they take a trek to the North Shore, the Obamas might think about stopping at one of the famous shrimp trucks out there. On Kamehameha Highway in Haleiwa, just before McDonald's and next to Giovanni's, is Hono's. They can get a taste of Hawaii with the pineapple shrimp, which was one of my favorites out there.
Well, Mr. President, those are just a few suggestions to add some variety to your itinerary. I've certainly got more. If you have any questions on these places, you know where to find me.
========
You can read all of Melissa's blogs at www.nonstophonolulu.com/urbanmixplate. Follow Melissa on Twitter @Melissa808, on Foursquare as Melissa808, or email at Melissa@nonstophonolulu.com.
My recent blog posts:
Hawaii: In Real Life ~ Midori-dori
Vegas lucky charms
Hawaii: In Real Life ~ holiday hot chocolate
Vegas, here I come!
Hawaii: In Real Life~building a gingerbread house
Tweets from the road: Marathon 2010
What's up with the knee high socks?
I want a Bit of Sugar!
Terry's Place and the Underground Chefs
What's your passion?