When to Watch Meteor Showers, Blue Moons and More in Hawai'i in 2020
Here is what you need to know about seeing astronomical events in Hawaiʻi for the rest of 2020.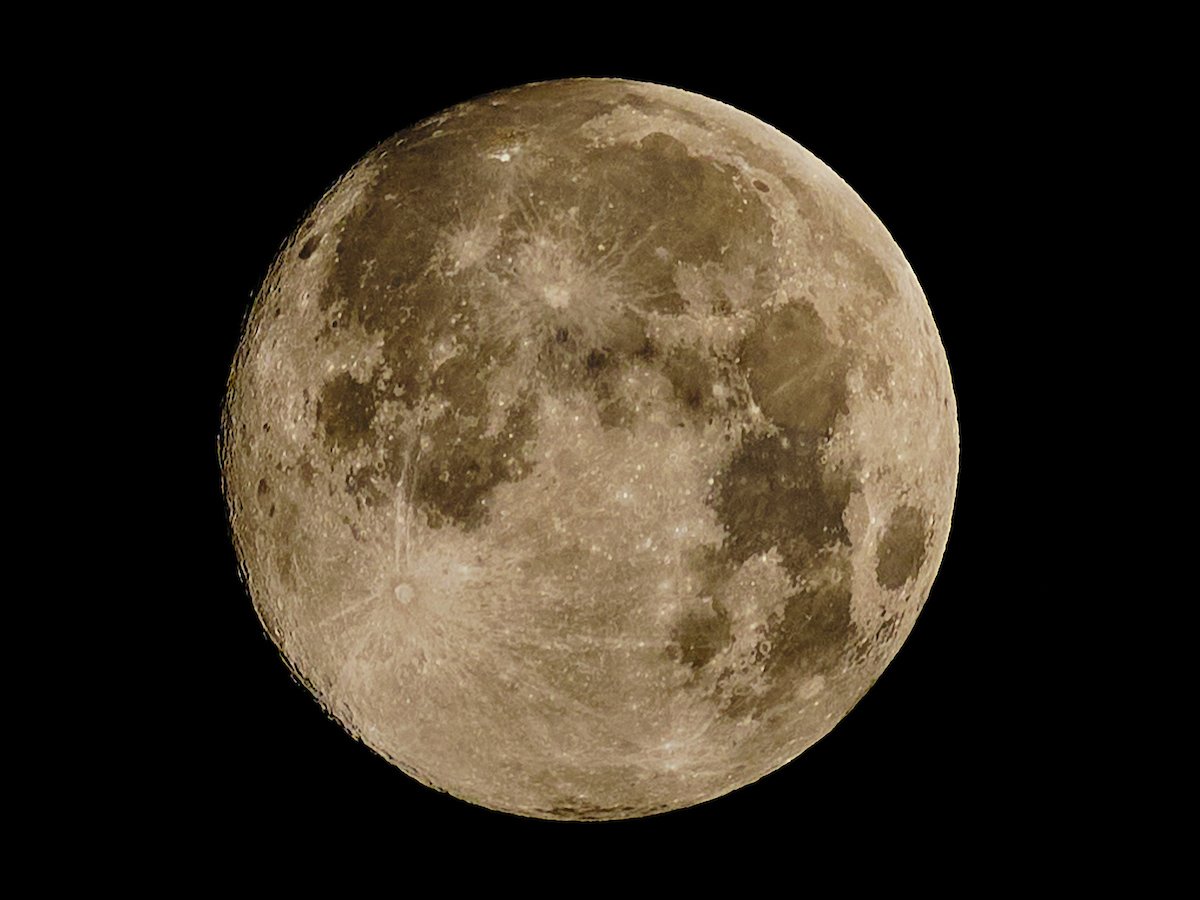 Photo: David Croxford
A photo of April 2020's super moon. The moon won't look as big this fall, but you will have the opportunity to see a blue moon.
What is open and closed, what is allowed and what is against the rules has changed so often this year that it can be difficult to plan almost anything. Fortunately, our astronomical events are not affected by COVID-19 and it's easy to enjoy even in small groups with social distancing.
October begins with a full moon on the first of the month. Then, there are several meteor showers to watch for this fall as well as a blue moon. We turned to the Bishop Museum's experts for the best nights to look up and provided a few fun facts to sprinkle into your family time.
---
Oct. 7– 8: Peak of the Draconid Meteor Shower
If staying up past midnight is not your thing, this is your meteor shower. In Hawai'i, the constellation Draco sets around that time so best viewing of its namesake showers is after sunset until midnight. Don't expect to see as many meteors as August's Perseid shower, but you may be able to spot a few falling stars.
Dinner table or Facetime chat trivia: The Draconid usually only has about five meteors per hour. But in 1933 and 1946, when the Comet 21P/Giacobini-Zinner was at its closest point to the sun, its debris gave viewers thousands every hour.
---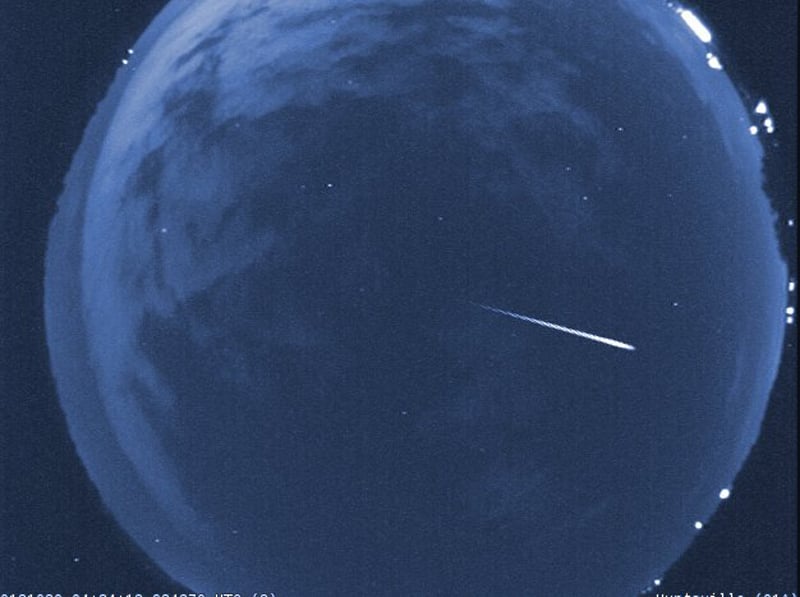 Photo: Courtesy of NASA/MSFC/MEO
An Orionid meteor as seen in 2012.
Oct. 20–21: Peak of the Orionid Meteor Shower
If the Draconids let you down, wait a few weeks. The moon will set around 9:52 p.m so visibility should be excellent for this second shower created by debris from Halley's Comet.
Dinner table or Facetime chat trivia: According to earthsky.org, the meteors in the Orionid are rather faint but they are also extremely fast, plummeting about 41 miles per second.
---
Oct. 31: Blue Moon
Yes, Halloween night will be the only blue moon of the year. That's the term for the second full moon in the same month.
Dinner table or Facetime chat trivia: Bishop Museum says this will be a micro full moon, a term that describes a full moon at its farthest point from Earth, also known as apogee.
---
Nov. 16–17: Peak of the Leonid Meteor Shower
The moon will get out of the way so you can watch for these meteors after midnight until dawn. The Leonids have impressive showers every 33 years, including what the Bishop Museum calls "the greatest shower over Hawai'i in recent times" in 2001.
Dinner table or Facetime chat trivia: The Leonids are the debris from Comet 55P/Tempel-Tuttle, a small comet (a mere 2.24 miles across) named after the two men who discovered it: Ernst Tempel in 1865 and Horace Tuttle in 1866. The "P" in the name indicates it is a periodic comet, which completes its orbit around the sun in fewer than 200 years.
---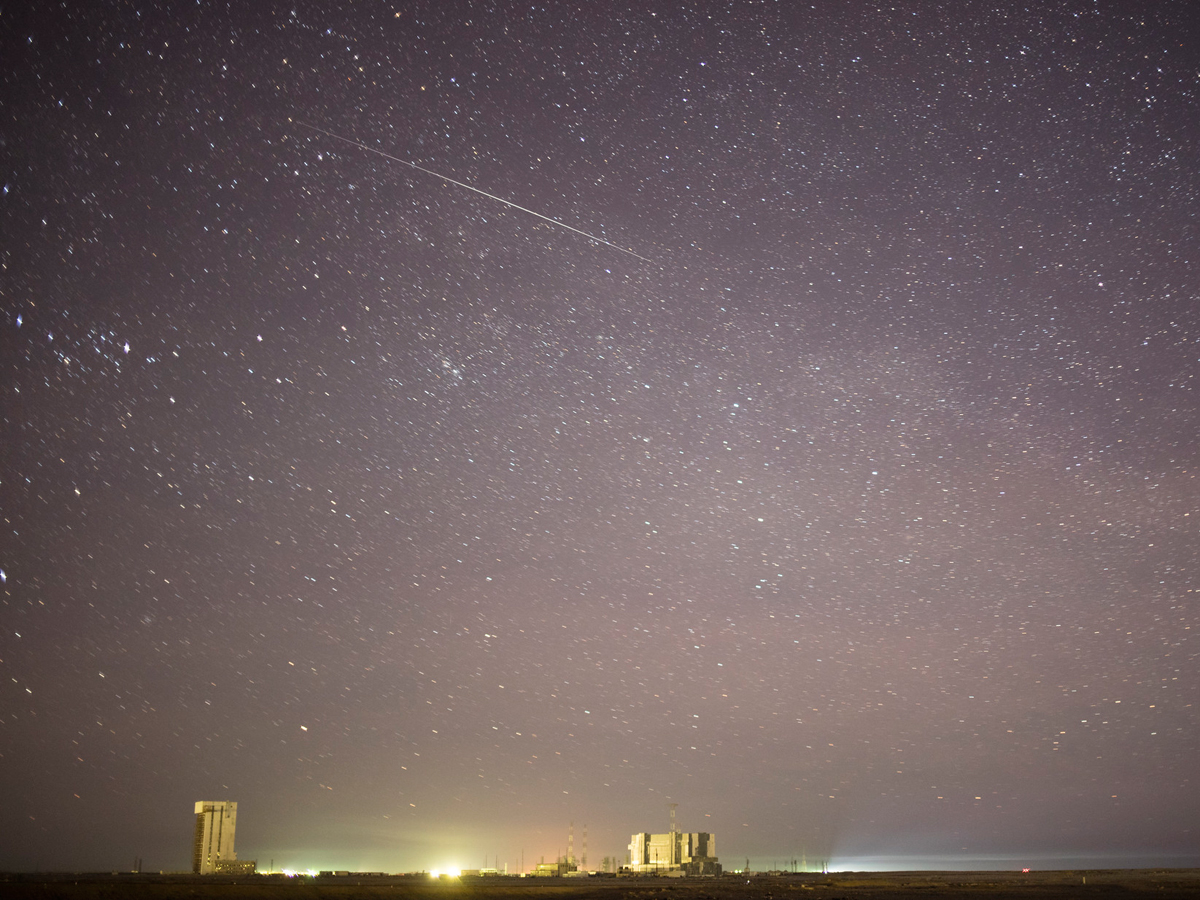 Photo: Courtesy of NASA/Joel Kowsky
A Geminid meteor streaks across the sky as the Soyuz TMA-19M spacecraft is rolled out to the launch pad in 2015 in Kazakhstan.
Dec. 13–14: Peak of the Geminid Meteor Shower
Lucky we live Hawaiʻi because our temperate weather means we can still step outside for this winter shower. On this evening, the new moon phase will mean a moonless night, providing a dark backdrop for the bright and colorful meteors.
Dinner table or Facetime chat trivia: Unlike most meteor showers, the Geminids are not a result of comet debris. It is debris from asteroid 3200 Phaethon.
---
Dec. 21: December Solstice
Welcome winter with the shortest day of the year. We'll have just 10 hours, 50 minutes and 14 seconds of daylight.