What's next for farm to table in Hawaii?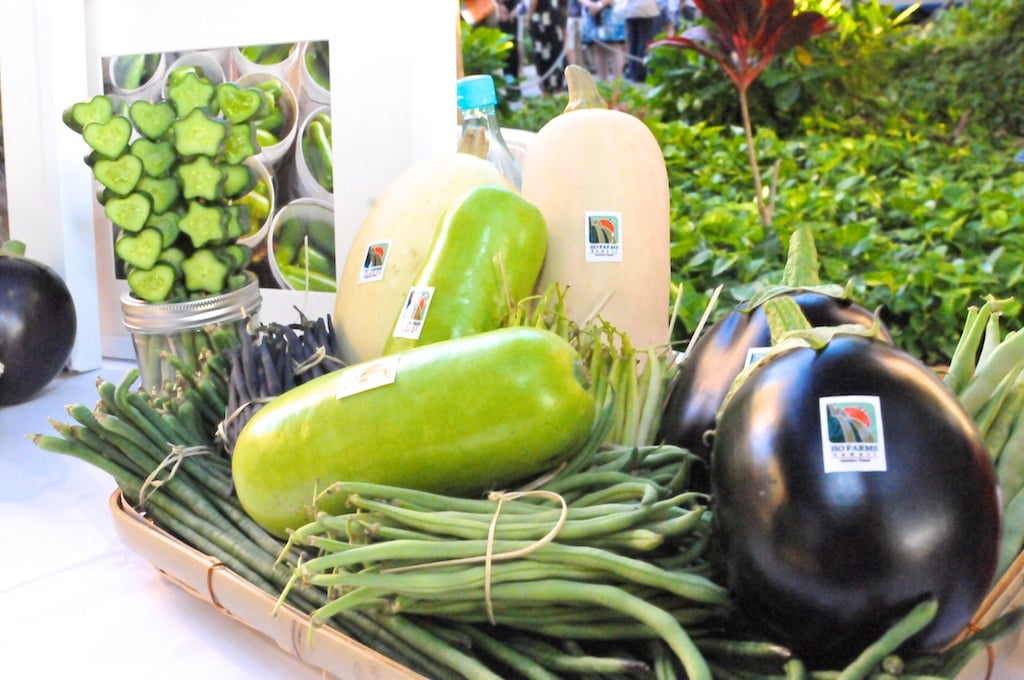 The question
"So what happens next after every restaurant in Hawaii is farm to table?"
This was the question posed by Nathan Kam on his Facebook page. I was about to weigh in, but when my comment got to a third paragraph, I realized that although it was a simple question, it wasn't going to be simple answer.
First off, I don't view farm to table as just a culinary trend, but as a byproduct of social awareness. I prefer to refer to it as a movement.
At the moment, I believe that many perceive farm to table as being just a catch phrase, and when McDonald's runs ads touting the "farm to fork" aspect of their French fries, who could blame them? But, fast food ad campaigns aside, there are many restaurants who do make a conscious effort to utilize products from local farms in what they serve.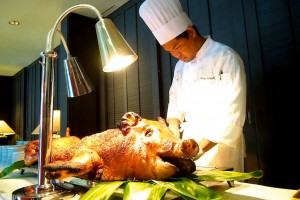 Sure it's great that restaurants and their customers have developed a social consciousness that has embraced eating healthy, sustainable, locally produced foods, but there is still a disconnect between the people who produce our food and the people who consume it. Despite what many may say about wanting to be more sustainable, our society will not be returning to it's agrarian roots any time soon.
People may eat at a restaurant in Hawaii that serves Shinsato pork, but have they been to Shinsato farm? Do they even know where it is? How many people who eat Ho Farms tomatoes at restaurants, or buy them in stores & farmers' markets have been out to Kahuku recently?
My answer
Many have noticed that I scowl whenever I taste anything new. They often misinterpret my expression as me not liking what I'm eating. However, the first time Chef Mark Noguchi saw me scowl while tasting his food, he immediately said, "I can see you thinking – that's good. More people need to think about what they are eating."
To that effect, I can begin to answer Kam's question with a hope that the farm-to-table movement will lead people to start actively thinking about their food.
I want the next evolution of the farm-to-table movement to involve people educating themselves about the food that they eat. And, when I say "educate," I don't mean reading about it online, or dare I say in books. I'm talking about making a conscious effort to visit the farms where their food is grown. To not only buy produce from a farmers' market, but create a dialogue with farmers and try to understand what is involved in growing their food. To actually go out to places like Ho Farms and experience what it's like to eat a tomato that they picked themselves off of the vine.
Sustainability shouldn't just be a buzz word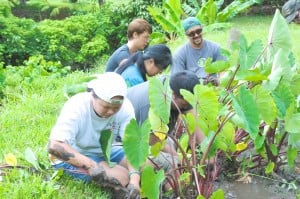 True food sustainability can only be achieved if everyone understands the important rolls that farmers play in our lives.
One of my favorite nonprofits Papahana Kuaola does an amazing job of not only educating people about native Hawaiian plants, but letting them experience the grounding effects of being knee deep in mud, working in the lo'i through it's monthly community work days.
I can say without exaggeration that my first visit there was life changing, and through previous blog posts, I try to share that experience with as many people as I can.
I was recently exposed to great example of people embodying the sustainable farm-to-table lifestyle, when I was invited to attend a seminar put on by the Hawaii Aquaculture & Aquaponics Association (HAAA) with the University of Hawaii College of Tropical Agriculture & Human Resources and Windward Community College.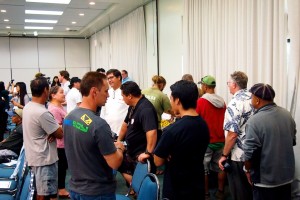 I arrived expecting a group of biologists, researchers and maybe a few farmers, but was amazed to find over 100 people with backyard aquaponic systems for growing tilapia and vegetables. There was one guy who has an aquaponic papaya tree that he suspends in a tub of nutrient rich water.
As I listened to their stories, I recognized there was a common theme throughout the group. That they were there to learn how to not only feed themselves and their families, but their communities as well.
Join the movement
Papahana Kuaola and the HAAA are just two examples of how people are able to learn about and get involved with their food systems. It isn't until you've experienced the work involved in growing and harvesting your food that you can truly appreciate what you eat. Now, I'm not advocating that everyone set up an aquaponics system in their house, although it wouldn't hurt if you did, but there are lots of ways you can nurture a more in-depth relationship with your food.
Here are other ways that you can get involved.
To condense this entire blog post into one statement, it is my (possibly overly ambitious) hope that eventually, the farm-to-table movement will reach a tipping point, where there will be enough public interest so people move past consumerism and in one way or another be an active participant in the production of the food they eat.