What You'll See at the New Nijiya Japanese Market at Ala Moana Center
The market moved from Pi'ikoi Street to a bigger, shinier space between Famous Footwear and Bloomingdale's.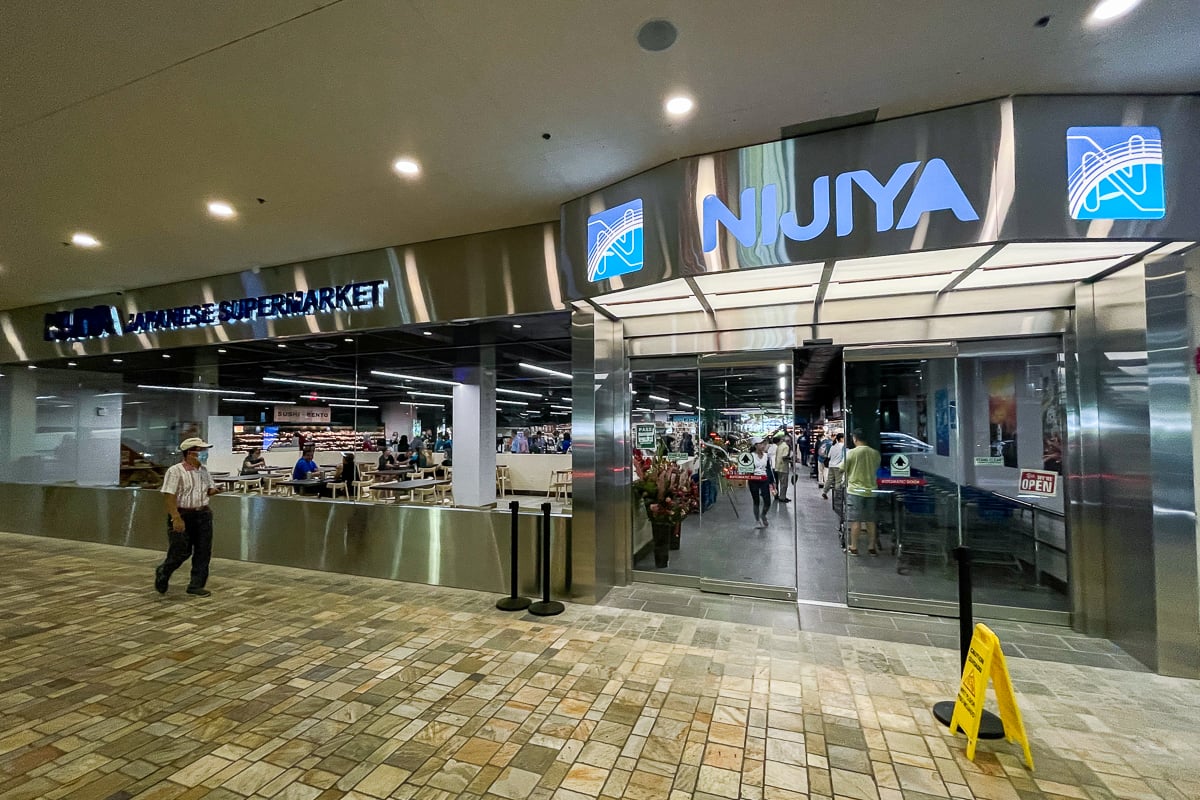 In Honolulu, we are lucky to be spoiled by good weather, ample things to do and Japanese markets to satisfy our cravings for things oishii. From the curated shelves of J-Shop to superstores like Marukai and Don Quijote, we pretty much have it all. Nijiya Market slots right in the middle, offering staples from Japan and a healthy mix of specialty products and prepared food. When a bigger, shinier new Nijiya opened Nov. 30 in Ala Moana Center's Ewa Wing, I went immediately to check it out.
It's like night and day. Aside from aisles that are notably wider than at Nijiya's old Pi'ikoi Street location, there are expanded fresh produce, meat and seafood departments plus a larger bento selection, to name a few highlights. Snack offerings have been broadened, and there's space for more niche products such as sauces from Fukuoka. The Puck's Alley store might be larger, but the layout of the new Ala Moana store is much easier to navigate, and it has a large dining area in front. It's also the nicest Nijiya I've been to, mainland stores included.
---
SEE ALSO: We Tried Mana Sandwiches, a New Japanese Sando Shop
---
I'm off to Tokyo in a week, but I had to stock up on potato chips I haven't seen before. Not to mention, Nijiya has opening specials including prime beef for $10.99, assorted sashimi platters and specialty bentos. I found a nice pork yakiniku bento on special ($7.99) and chicken karaage ($3.99) that I warmed up and ate in the dining area. With a larger selection of everything, this new Nijiya just might be my new favorite Japanese market in town.
Open daily from 10 a.m. to 9 p.m., 1450 Ala Moana Blvd., nijiya.com, @nijiyamarket_hawaii