What to Read in January 2022: 5 Ideas to Inspire You in the New Year
This month's recommendations from our friends at Da Shop: Books + Curiosities provide tips, advice and motivation to start the Year of the Tiger strong.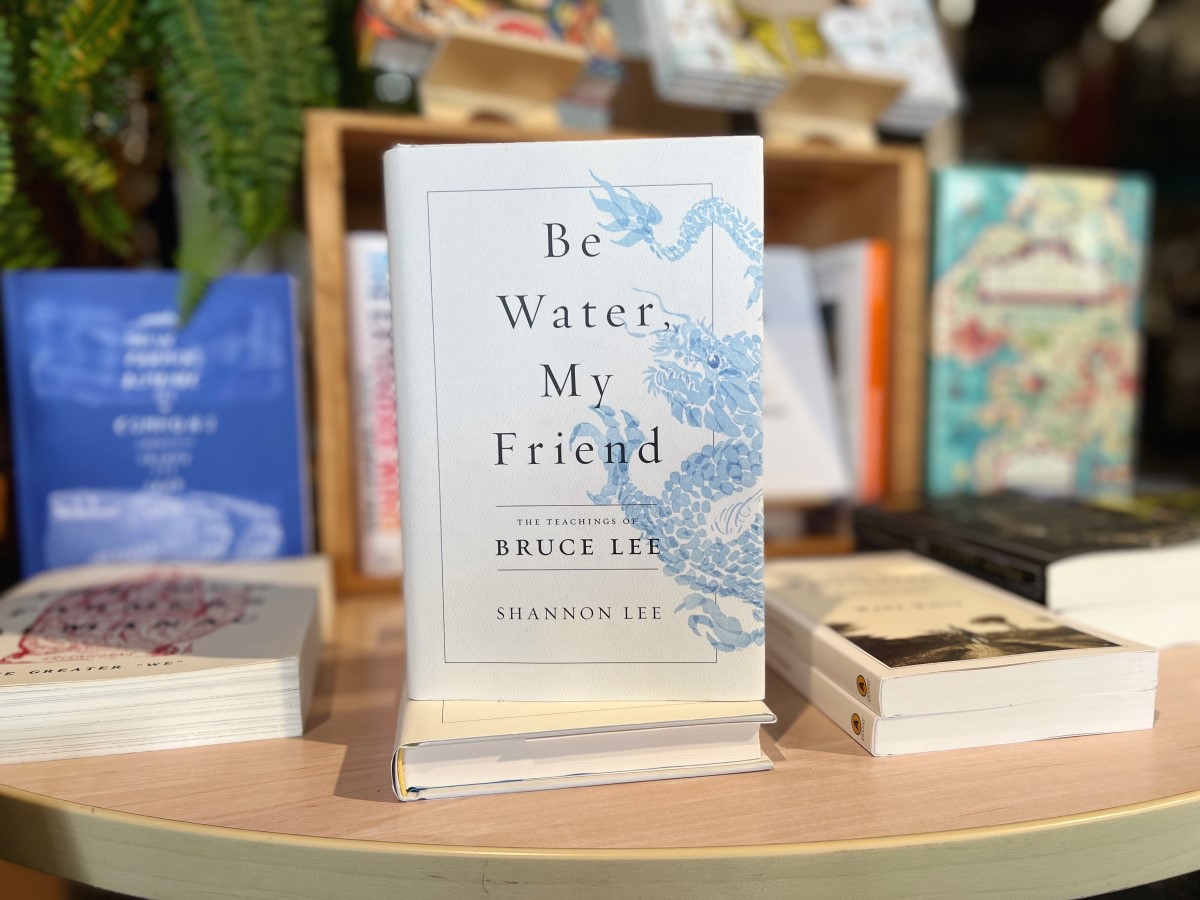 Be Water, My Friend
by Shannon Lee
Written by the legendary star's daughter, this book is both a personal tribute and a relatable guide to the human values and beliefs behind Bruce Lee's life through martial arts. Mostly revered for his fame as an action film star and kung fu master, it can feel like a surprising revelation that Lee was also an erudite thinker who not only studied philosophy but pursued a devout application of it in many areas of his life. Foremost, Lee's daughter explains his famous metaphor of being like water and if desired, how anyone can apply it to grow as a human being. Be Water, My Friend is an inspiring and symbolic read, especially as we enter the Year of the Water Tiger in 2022.
Tasting Hawai'i Vegan Style
by Lillian Cumic
Looking to start the year with more plant-based meals? Love trying new vegan recipes? This new spiral-bound vegan cookbook from Lillian Cumic features more than 120 plant-based recipes. Some highlights include vegan versions of favorite condiments, like Worcestershire sauce and honey. There's a vegan poke section and a collection of recipes "For the Curious Cook" that includes plant-based twists on local comfort foods.
SEE ALSO: HONOLULU Holiday Gift Guide 2021: 5 Great Local Books to Give, Chosen by the Experts
No More Plastic in the Ocean!
by Lavinia Currier, illustrated by Mollie Ginther
This book is a great way to introduce the problems of plastic pollution to our keiki. Told from the perspective of a friendly he'e, No More Plastic in the Ocean! depicts the intrusion of our 'ōpala on the homes of the ocean's creatures. With the help of Mahina's magic, the trash is transported out of the ocean and returned to the city, covering homes and businesses and making life miserable for land dwellers. The city's inhabitants learn about the impact of their trash and how to mālama the ocean. At the end of the book is a glossary of Hawaiian words and a list of organizations working to address ocean plastics.
Hawaiian Word-a-Day Calendar
by Kahikāhealani Wight
While not quite a book it's still a practical and meaningful way to learn the language of our host culture. Each date (written in English and Hawaiian) introduces a word in 'ōlelo Hawaiʻi with an illustration to accompany the definition. The Hawaiian Word-a-Day Calendar is a great gift for the new year and a helpful way to track the days as our experience of time during this pandemic sometimes feels a bit abstract.
SEE ALSO: Artist and Wordsmith Adam J. Kurtz Delivers the Inspiration We Need for the New Year
Paddling My Own Canoe: A Solo Adventure on the Coast of Moloka'i
by Audrey Sutherland
Whether you're longing for adventure IRL or want to experience it vicariously through a great narrative, you'll be inspired by Audrey Sutherland's memoir, Paddling My Own Canoe. Sutherland's recounting of her solo kayaking trip off the coast of Moloka'i serves as great encouragement to be a little braver in the face of personal challenges. Sutherland's motto, "Go Simple, Go Solo, Go Now," can apply to all kinds of goals and growth you're seeking in the new year.
---
All of these books can be ordered through Da Shop, our 2020 Best of HONOLULU winner for Best Place to Find Your Next Great Read. Find them here. The Kaimukī bookseller is open for browsing Tuesdays through Saturdays from 11 a.m. to 4 p.m.
Da Shop: Books + Curiosities, 3565 Harding Ave., (808) 421-9460, dashophnl.com, @dashophnl