What I found at Palama Market: Brown sugar boba ice cream bars
Are these viral treats worth all the social media hype?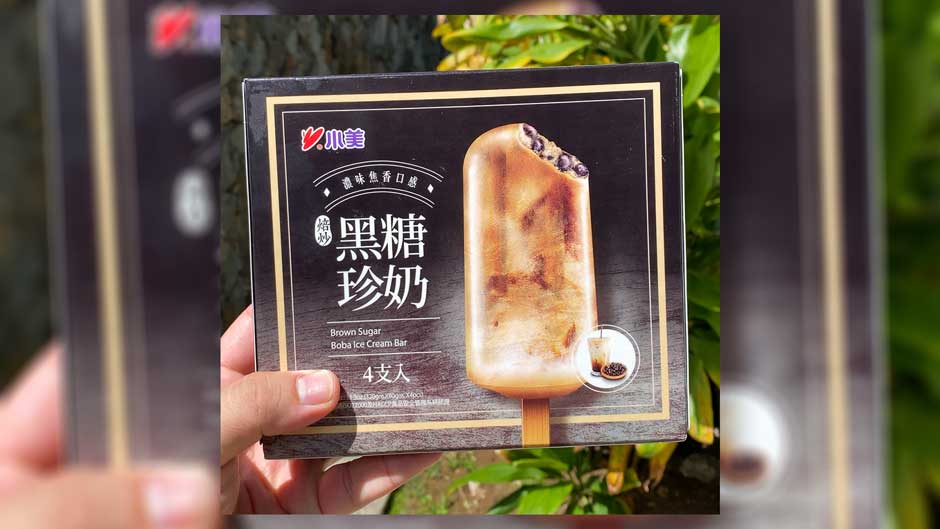 What I found at … is a series that tests and vets intriguing store-bought foodie finds.
What: Xiao Mei brown sugar boba ice cream bars
Where: Freezer aisle or near ice cream at Palama Market (note: Teaspresso also sells single bars at a higher price), H Mart Kakaako, Seafood City, Pacific Market, Crack Seed Store Kaimuki and select 7 Eleven stores
Cost: $9.99 for a box of 4, $2.59 for a single bar
Q: Is this viral social media sensation worth the hype?
Long story short: I'm a member of a Facebook group called Subtle Asian Traits, so I saw these brown sugar boba ice cream bars break the internet when they debuted a few months ago. Made by a Taiwanese company called Xiao Mei, the bars sold out at an astronomical rate at H Mart stores across America. Now history is repeating itself here in Hawaii. Brown sugar boba ice cream bars arrived at Palama Market stores on Friday and word spread quickly.
I happened to be on Facebook at 1 a.m. Friday when I saw Palama's post for the boba ice cream. Hours later I picked up a box for myself and one for a friend who's also a closet brown sugar boba addict. At $10 a box, they're priced above Haagen Daaz ice cream bars, making them a pretty premium product. I did not know what to expect.
A: Watch the video to see my verdict
See also: Bobamap: New bubble tea places around town
See also: What I found at Costco: Chicken street taco kit
See also: What I found at Costco: Beef bulgogi mandoo
See also: What I found at Costco: Taiwan's A-Sha Tainan-Style Noodles