What Hawaiʻi Parents Need To Know About the Baby Formula Shortage
Local stock is available—and will soon get better.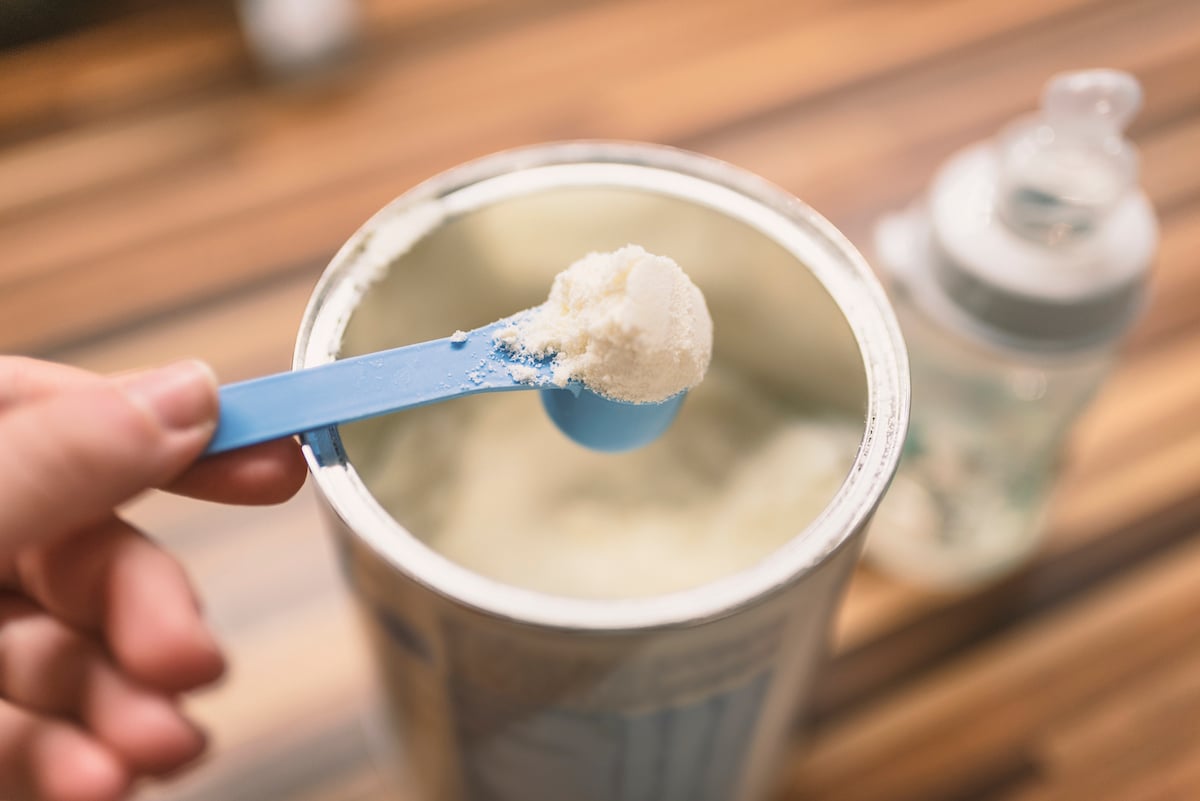 On Sunday a shipment of 39 tons of baby formula—enough to fill more than half a million baby bottles—arrived in Indianapolis on a U.S. military aircraft from Germany to help relieve the shortage in the U.S.
In early May many states—though not Hawaiʻi—more than half of formula had been sold out in stores. According to Datasembly, the out-of-stock rate for baby formula, which hovered around 2% and 8% in the first half of 2021, jumped to 31% in April 2022. Retailers such as Walgreens, CVS and Target have started to limit purchases to prevent parents from stockpiling formula.
So why is there a shortage—and how are Hawaiʻi parents affected?
The shortages are due to a combination of inflation, supply chain shortages caused by the pandemic and recent product recalls, according to Datasembly. (In February, the U.S. Food & Drug Administration announced it was investigating brands Similac, Alimentum, and EleCare after four infants were hospitalized and two died after consuming powdered products from the Abbot Nutrition facility in Sturgis, Michigan.)
The shortage impacts parents whose infants have specific dietary needs requiring specialized formula particularly hard, says Dr. Michael Sia, the chair of the Department of Pediatrics at Kapi'olani Medical Center for Women & Children.
Here's what parents need to know:
Buy Only What You Need
Local retailers have a decent stock, but limits are still in place, even online, to prevent hoarding. (Even Amazon limits how much formula customers can buy.) "It's like buying toilet paper and gasoline when there's a shortage," Sia says. "The mentality is get whatever I can. So retailers are restricting that." If you can't find formula at a big retailer or supermarket, Sia recommends browsing small mom-and-pop stores, even convenience stores.
Be Flexible on Brands
"It's OK to switch to any available formula," Sia says, adding that parents should consider store brands over name brands, if those are unavailable. Talk to your pediatrician first.
Don't Dilute Formula
It can be dangerous—even life-threatening—to feed your baby diluted formula, Sia warns. "In diluted formulas, your baby is not getting all the nutrients, proteins, fats and electrolytes. That can lead to serious health issues" including seizures.
Don't Make Your Own Formula at Home
D.I.Y. baby formula recipes are circulating online and on social media. Just know: The American Academy of Pediatrics, Centers for Disease Control and Prevention and the U.S. Food and Drug Administration all strongly advise against homemade formula. Babies fed with homemade formula run the risk of not getting the nutrients they need, Sia says.
Talk to Your Pediatrician
Pediatricians often have samples in their offices and can provide the more specialized formulas that can be difficult to find. They can also provide guidance on other brands you can try. Your child may be old enough or ready for more solid foods—you can start feeding your baby solid foods at about 6 months old, according to the CDC. Starting at 12 months old, your child can be introduced to cow's milk. Consult your pediatrician. Every child—and every family—is different. It's always best to talk with a professional.