We've got two new bloggers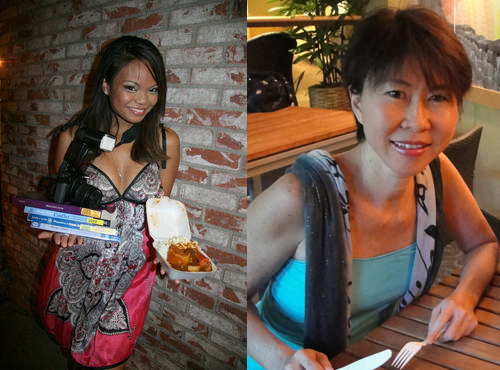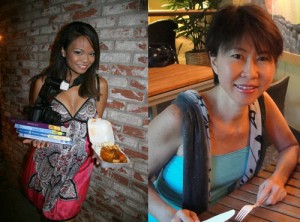 One of the visions John Garcia and I originally had for Nonstop was to create an all-star blogger roster. Wouldn't it be awesome if Nonstop could become the umbrella site for some of Hawaii's best blogs in our key subject areas — eating, entertainment and nightlife?
Not only would this be convenient for readers — to have one place to visit for top blogs — but it would allow us to post great content on a daily basis.
Our plan is not to bring on new bloggers just to increase the length of our roster. We want writers/photographers who are fun, engaging and good at expressing themselves through writing, photos or video. We also want diversity — foodies, clubbers, music lovers and people from all scenes. We want each blog to reach out to different audiences and stretch our coverage to new areas.
We started with five blogs from Nonstop's core team (John Garcia, Melissa Chang, Catherine Toth, Ed Morita and Tracy Chan), then I started this blog. And today, I'm happy to introduce two new blogs by Mari Taketa and Jermel-Lynn Quillopo.
I want to tell you a little bit about Mari and Jermel, so you'll know what to expect from their blogs.
Mari and I first started working together when I was getting Metromix Honolulu ready to launch. On the recommendation of Melissa Chang, I tapped her to help with our venue listings. For each venue in our database, we had to snap a photo, get basic information about each restaurant and write a paragraph description. Sounds simple enough, but when you're trying to input 1,000 of these listings, and you're working with about a dozen of freelancers you've never worked with before, you learn quickly who can cut it, and who can't.
Well, let's just say Mari made the cut, then stayed on to become one of my main food writers for Metromix. From early on, I could tell she had what it takes to be a food writing star — she loves to eat; she pursues dining as a furious passion; and she can write with wit and style.
She had never been a food writer before, but this proved to be an asset with Metromix, because we were trying to do new things, and she was always game for all of it. Anyway, just trust me, you'll love her blog, Deliriyum, which will, as she puts it, allow her to rant, muse, and reveal the quirks behind her Nonstop assignments. Here's her first entry.
Jermel also was part of our original Metromix posse. I had hired her as a temporary clerk, again to help with the grueling venue-inputting process. Jermel, as some of you may know already, is a beautiful, hip twentysomething who's definitely in the know of what's happening here in Honolulu. She likes to eat, club, go to concerts and hang out at happening events. She was a huge help to me for Metromix. She shot countless party pics, wrote stories and was instrumental in getting the word out about Metromix at some of the biggest parties around town.
I was so happy when she agreed to write this blog for Nonstop. I feel like our whole family is coming together again. What you'll find with her blog, Social Encore, is a first-hand account of the coolest stuff happening on the island. She goes out a lot, and she'll be able to vividly show you what it was like at these parties, restaurants and events because she's a great photographer.
Her first blog, on the weekend's big MMA fight at Blaisdell, shows her chops as a sports writer. I was particularly impressed when I read that she used to wrestle in high school. For sure, I won't be messing with her now…
Anyway, I hope you check out both of our new blogs. And let me know what you think of our blog lineup so far. What's working? What are we missing?
My recent blog posts
What if people actually work together…
Why 'Nonstop?'
A look behind Nonstop