We're losing an icon: Yamagen is closing
After 30 years, the Moiliili hole-in-the-wall will serve its last udon and rice bowls on Feb. 29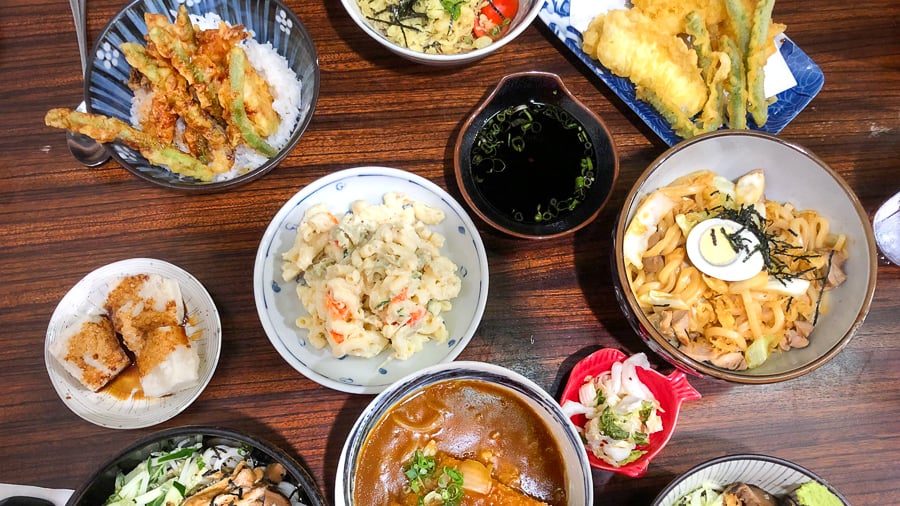 It breaks my heart to write this article. I recently found out that my all-time favorite local Japanese restaurant will be closing its doors at the end of this month, on February 29, 2020. I stumbled across the news through Alice's Instagram stories announcing the restaurant's closure.
Alice Hiraga is the daughter of Satoshi Hiraga — the man, the engine, the powerhouse behind Yamagen. If you've been to Yamagen, you've seen him. He's always there. He works 18 hours a day, five days a week, prepping before lunch and dinner to serve up the best home-style Japanese comfort food I've come across. It truly is a family-run business with his two daughters, Alice and Patty, working from a young age at the restaurant and his wife, Mitsuko Hiraga, coming to help out after her full-time job at a travel agency and on her days off.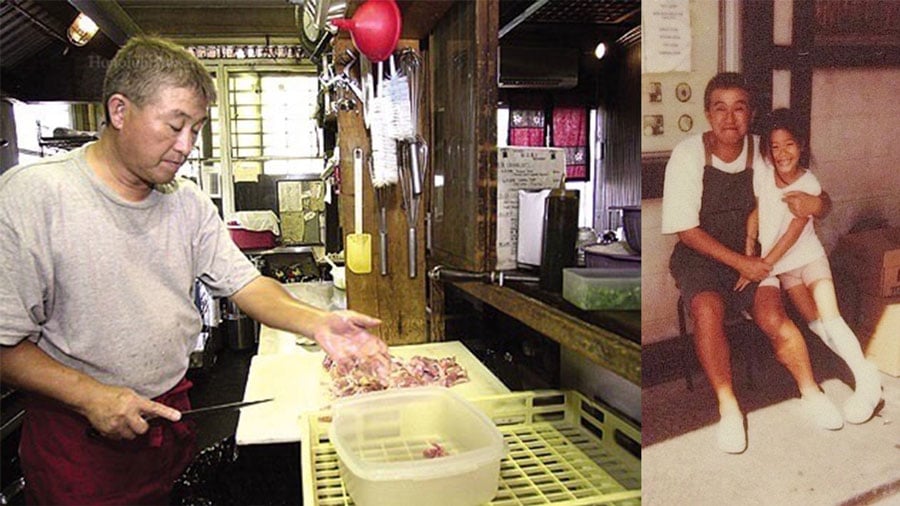 But with time comes age, and with age, our body starts to wear down, especially after years of working 18-hour days. So after 30 plentiful years, Satoshi decided it was time for him as well as Yamagen to retire.
People talk about hitting up Ono Seafood, Zippy's, Rainbows and such when they're back on island during college breaks. Not me. Yamagen is where you would find me. Their lunch plates were only $6 to $7!! Can you believe that? And they ranged from yaki udon and soba to katsu curry don and their renowned combination don, which included perfectly fried chicken and vegetable tempura.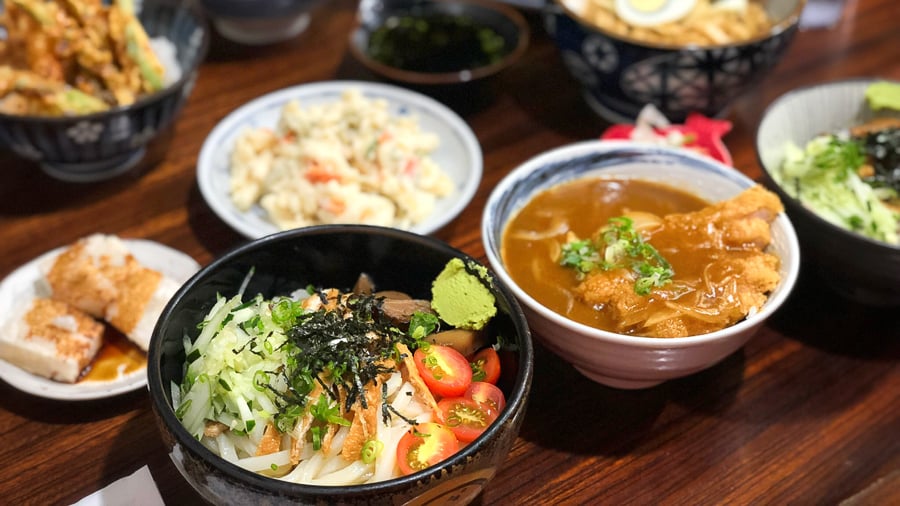 The combination dinner is THE BEST AND MOST DELICIOUS DEAL. For $15, you have your choice of donburi and your choice of noodles. My go-to is always and will forever be katsu curry don and hiyashi tanuki udon. The curry, dare I say, is better than Curry House. It's light, bursting with flavor and uncontrollably addicting. I wish I knew the recipe. I also always order a side of fried mochi ($3), which comes with three pieces and homemade tendon sauce. Eat it while it's hot. The sauce is the magical element. If you're a sauce addict like me, order extra sauce on the side ($.50) to dunk your mochi in.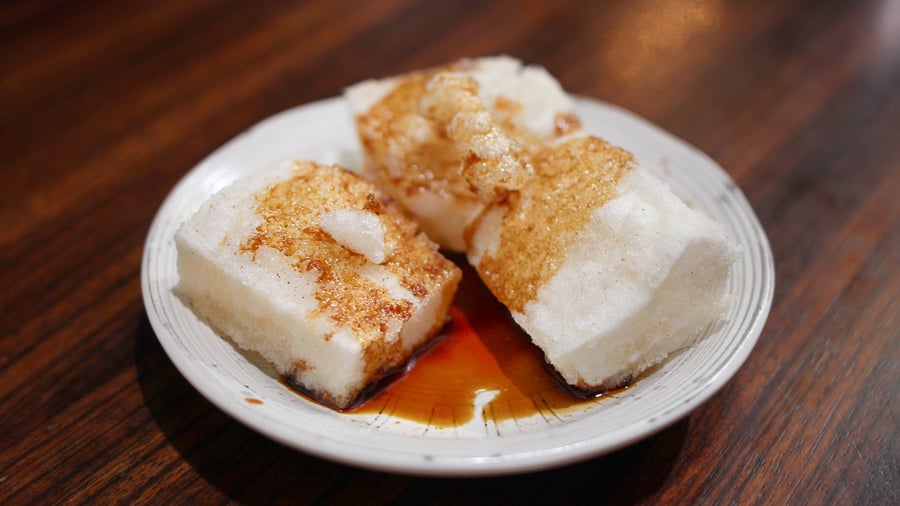 Yamagen does not plan on making a huge announcement about their closure. They do not even plan on putting up a sign notifying customers. The closure is through word of mouth, so here is your "word-of-mouth" announcement. Unfortunately, they are not open for lunch anymore, but you can still swing by for dinner from 5 to 9 p.m. on Monday, Tuesday, Thursday, Friday and Saturday. They are closed on Sundays and Wednesdays. There is also an Early Bird Special Menu from 5 to 6 p.m., which includes five items ranging from $7 to $10.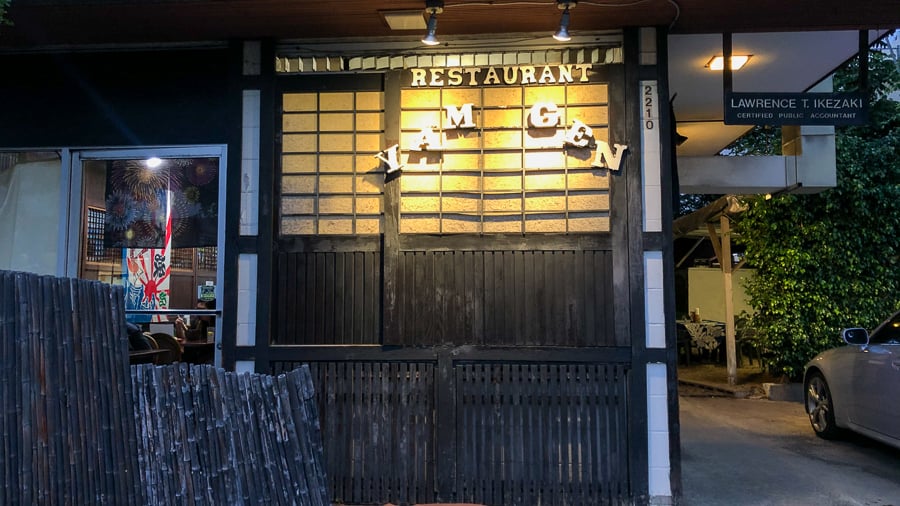 Hurry up! Go to Yamagen! Experience their food one last time, or even multiple times throughout this month. Thank Satoshi and the rest of the family for all their hard work! You can find me there almost every day til the end. Yamagen, thank you. I love you.
Yamagen
2210 S. King St.
Moiliili
947-2125