Weekend Spotlight: The 14th Annual Love Festival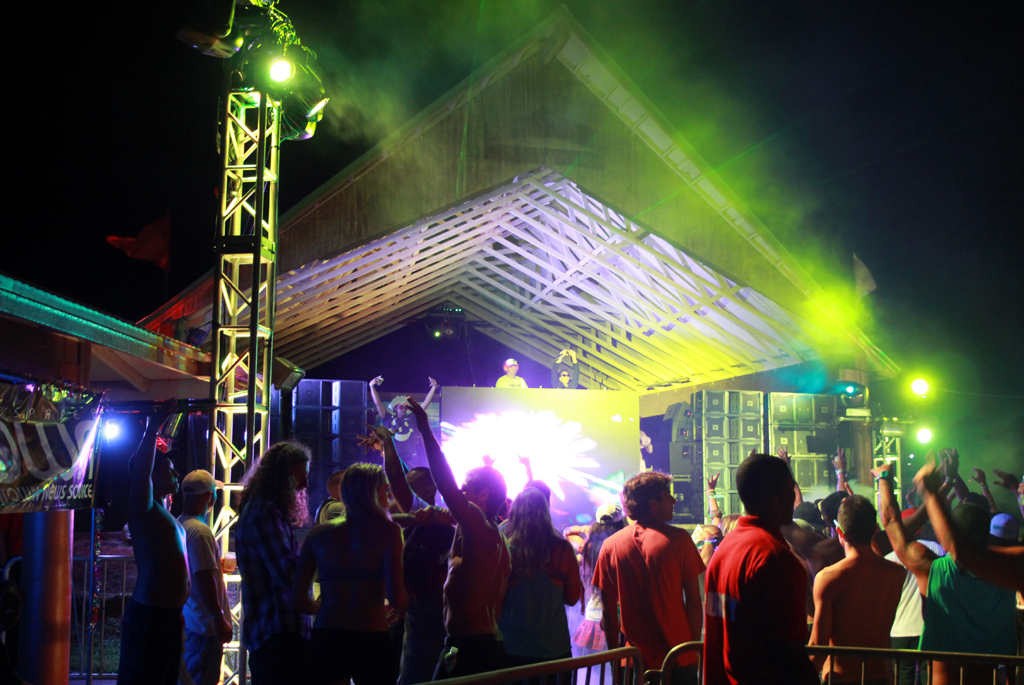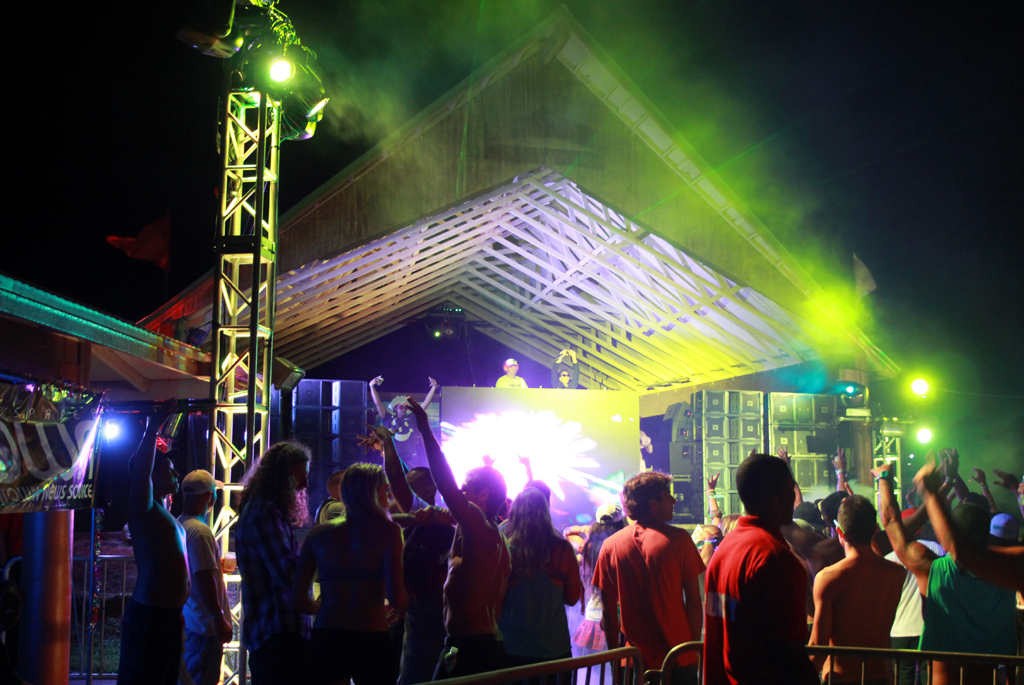 Of all the events this weekend, it's pretty much a no-brainer that The Love Festival gets the spotlight. Going on 14 years now, the huge music festival for lovers of electronica, Island music and just about every other type of music returns to its roots in Kakaako Park for a massive, multi-stage bash that encompasses the entire park and puts just about every other music event on Oahu to shame.
Headlining this year are Dim Mak label DJ duo MSTRKRFT, with Switch, Junior Sanchez & DJ Reza, Mimosa and Love Fest organizer G-Spot, with a ton of other local DJs and live music acts on seven stages, including the DJs from KTUH, SoundSex, Technique and a whole Tribal Hawaii section with the Hawaii Fire Artists and more.
For you 21+ people who like to party in comfort, there will be cabanas and VIP lounges with bottle service for the first time, handled by former Apartment3 party pros Flash and Maria Burke.
The biggest improvement? It's in town, which means more free parking around the area, infinitely easier taxi service, banks, ATMs and convenience stores nearby.
For the official map of this year's Love Fest, click here.
Get the latest news by following @LoveFestHawaii or official hashtag #LoveFestHI on Twitter!
For more information, tickets and a complete schedule for the 14th Annual Love Festival, visit thelovefestival.com.
Kakaako Waterfront Park; Saturday, July 21 from 8 p.m.-3 a.m.; $35-$50 presale, $100 VIP presale (includes exclusive backstage access, private decorated VIP areas, complimentary refreshments & free giveaways, free admission to after-party at Club 939, must be 21+); 18+
Don't know MSTRKRFT? Here's the video for "Heartbreaker," one of their biggest hits: