Weekend Spotlight: 12 Bars of Christmas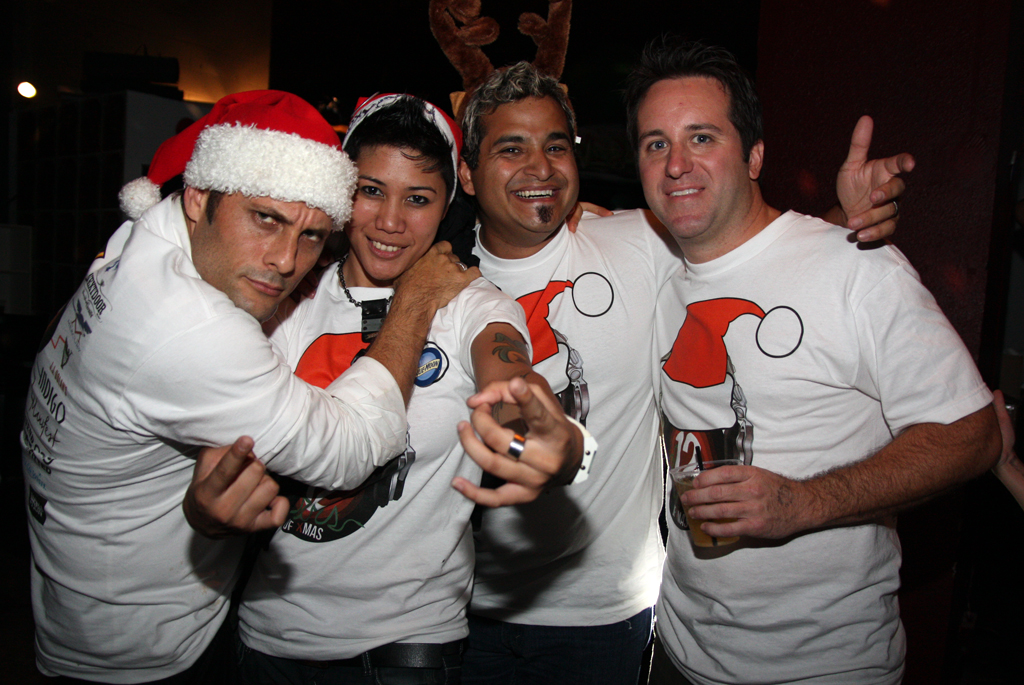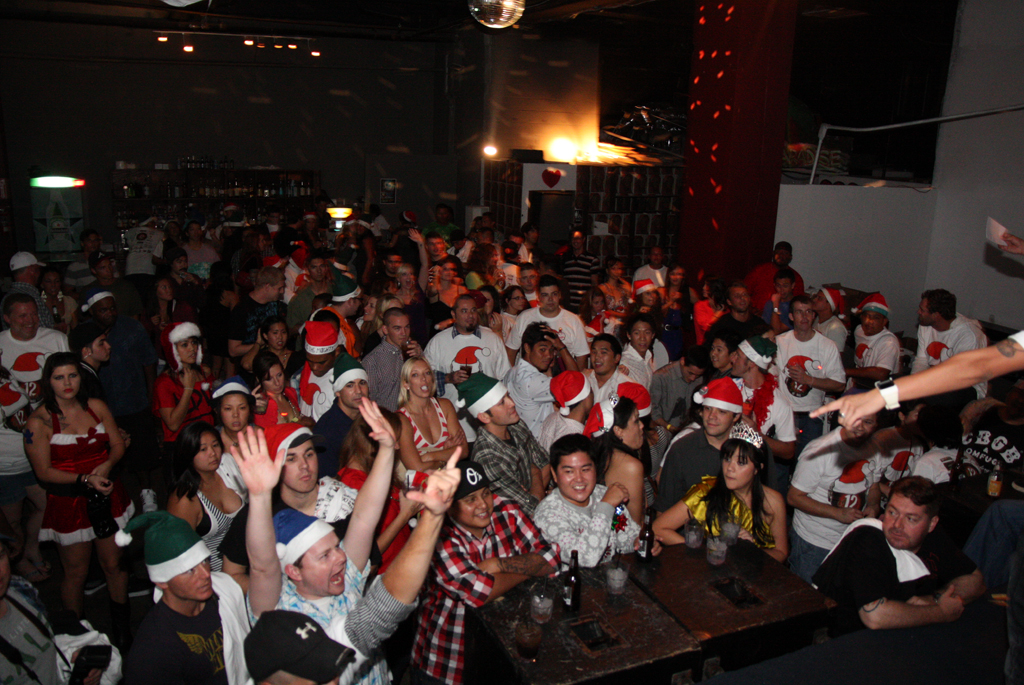 A few years ago, the Nonstop team got approached by our friend Mark Becker to take part in a new holiday club crawl fundraiser for charity: The 12 Bars of Christmas. Aside from the clever name, this event is one of those that really unites the Chinatown club district, and for a good cause. So we donned our Santa hats and went to work the door at SoHo, selling tickets and giving out holiday cheer.
At the end of the night, the event had raised more than $6,000 and collected some 300 toys for the Hawaii Children's Cancer Foundation.
This year, 12 Bars is back, with a threefold mission: To raise funds for the Hawaii Children's Cancer Foundation, to help fund the Rehabilitation Hospital of the Pacific and to support local clubowner Daniel Gray of NextDoor with his medical bills, after he was recently diagnosed with a brain tumor.
A sizeable portion of the nightclubs in Chinatown are participating:
Bar 35, Manifest, Downbeat Lounge, The Dragon Upstairs, O'Toole's, Murphy's, Rakuen, Eleven44 (Old BambuTwo), Mercury Bar, J.J. Dolan's, thirtyninehotel, NextDoor (and M Nightclub as the official after-hours spot) are all in on the fun this year. While you'll find different entertainment at each club, the entire crawl costs $25, which gets you cover to all the venues, plus a Santa hat and glowsticks.
There will also be a raffle, featuring everything from fine jewelry to gift certificates to your favorite restaurants and bars to airline tickets and hotel stays.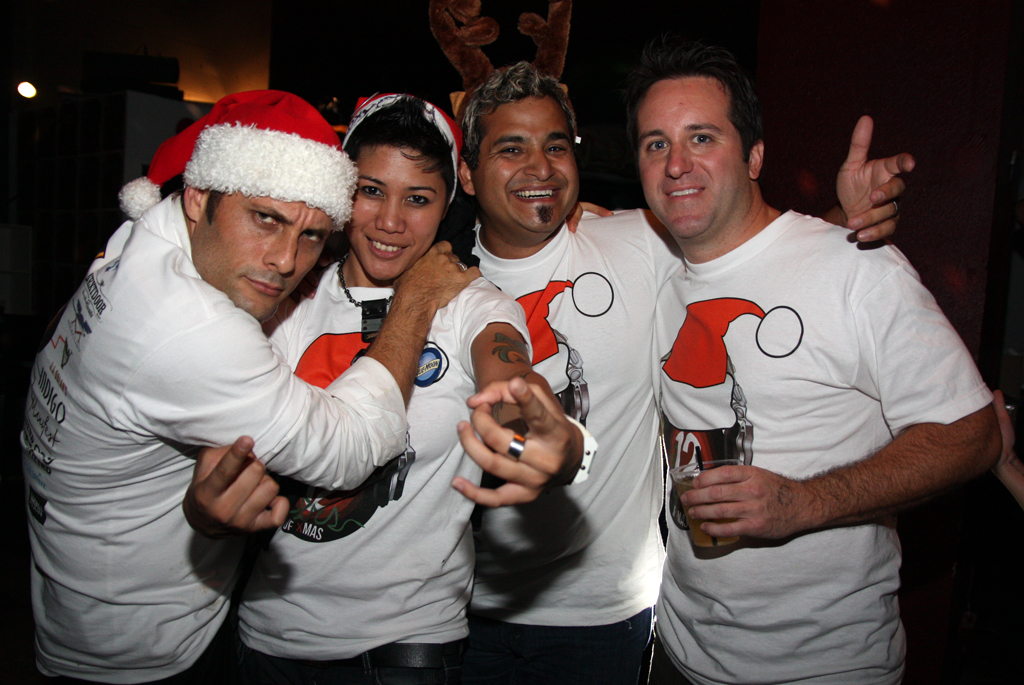 About the Charities:
Of the 28 hospitals in Hawaii, Rehabilitation Hospital of the Pacific (REHAB) is the only hospital dedicated to rehabilitation. Last year they treated over 6100 patients at their main hospital and three outpatient clinics (located in Aiea, Nuuanu and Hilo). REHAB treats people with a wide range of serious injuries and illnesses, with the goal of getting patients back home and functioning at the most independent level possible.
The Hawaii Children's Cancer Foundation serves to assist, support and advocate for the needs of children diagnosed with cancer, their families, and long-term survivors of childhood cancer. The Foundation is dedicated to the children who are battling cancer, to those who have survived, and to those who survive in our hearts.
12 Bars of Christmas
Saturday, Dec. 14 from 7 p.m.-4 a.m. in Chinatown
$20 presale, $25 at the door, presales available at eventbrite.com
Check-in at Bar 35 between 7-10 p.m.